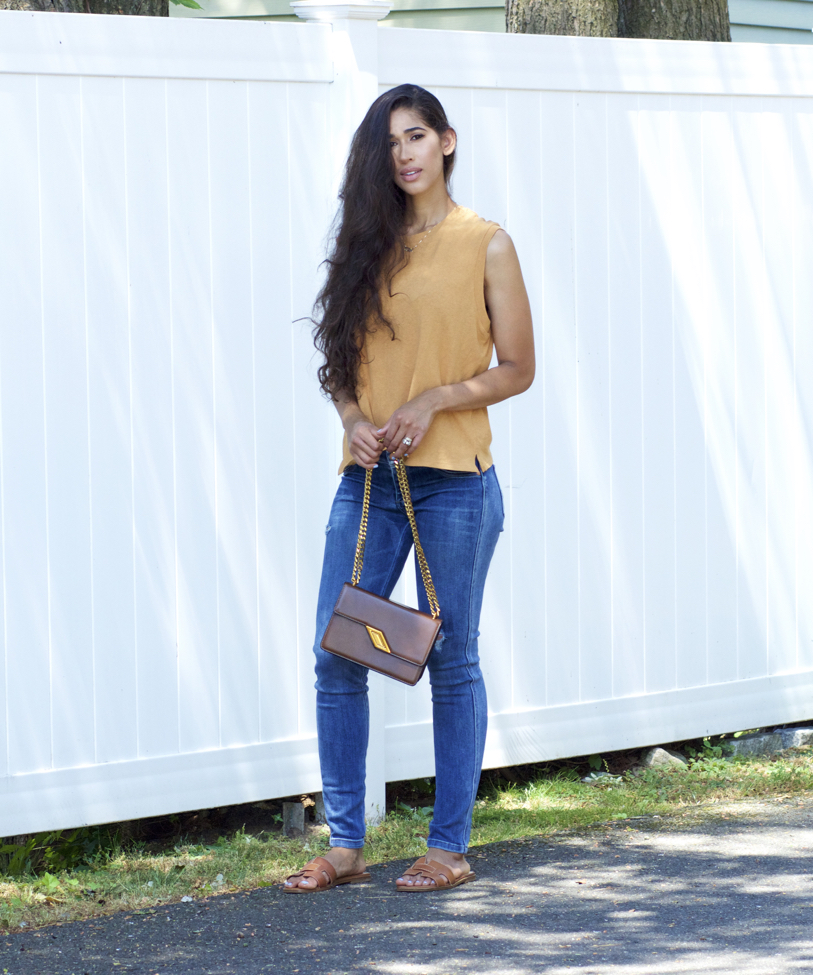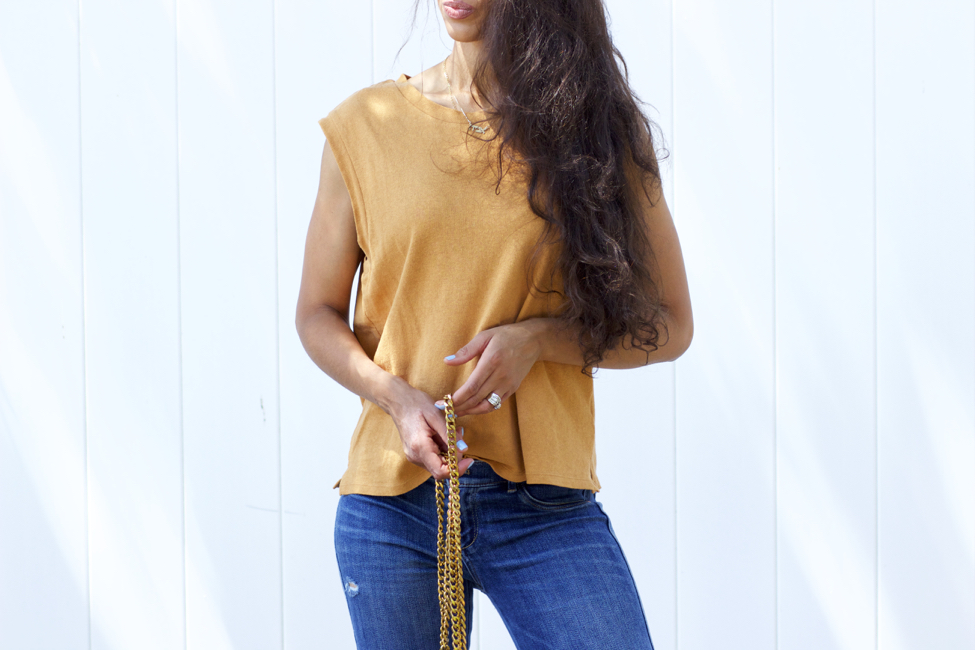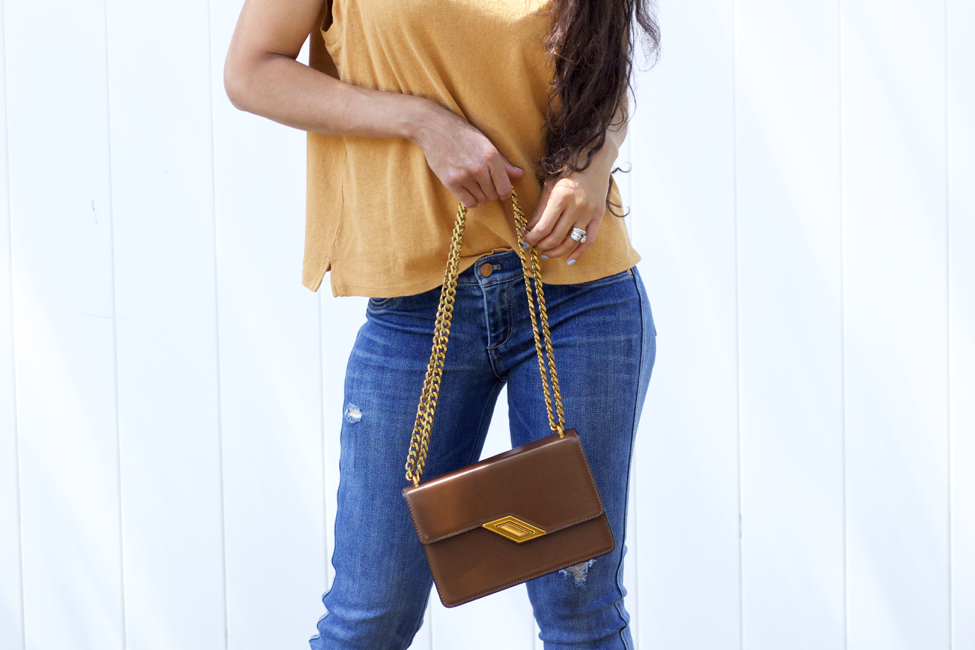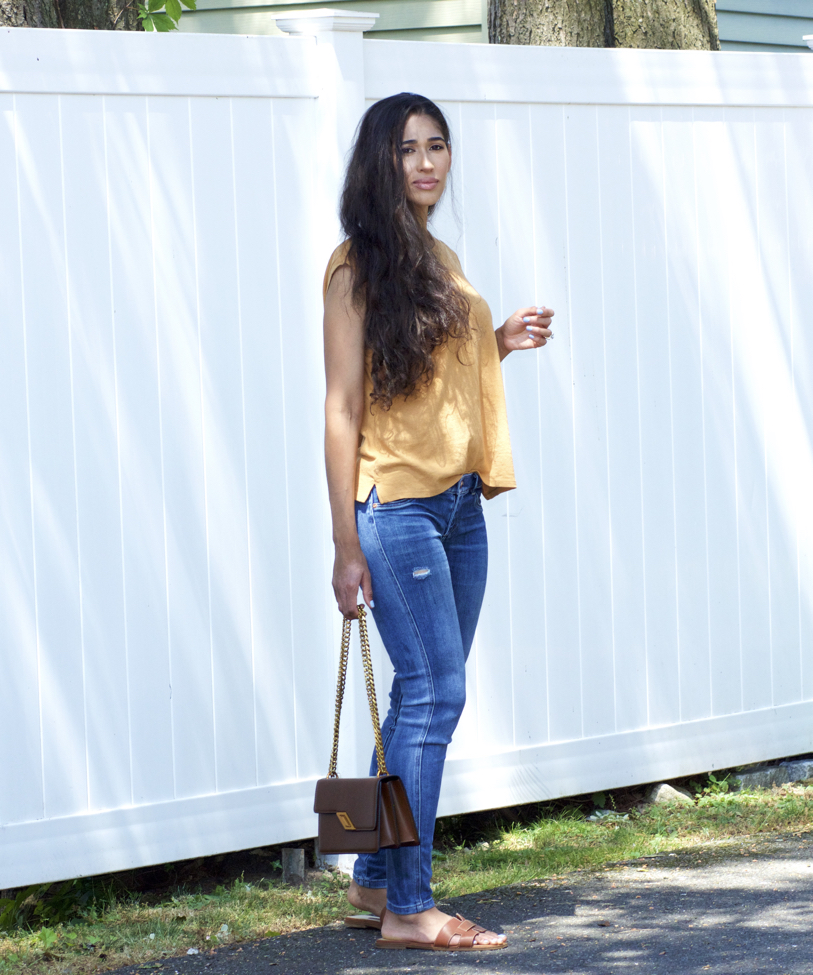 TOP: similar style here | JEANS: similar style here | BAG: similar style here | SHOES: similar style here | NAIL COLOR
---
---
Happy Friday babes!
Monochrome has to be one of those easy style hacks that's a great option for when you feel like you have a full closet with nothing to wear. I know we all feel like this from time to time and the answer isn't always to go shopping. Sometimes, mixing pieces in the same color palette can create a new, fresh look. You'd be surprised how approaching your clothing with this mindset can inspire and get those creative juices flowing when putting outfits together.
While I love the look of a matching set, you don't need all of the colors in your outfit to be exact when creating a monochromatic outfit. So long as the colors are within the same color family, it'll work. Neutrals are a great place to start if you've never sported an outfit that's comprised of mainly one color or looking to create an easy breezy summer outfit. I particularly love green and browns for summer. They look great against sun-kissed skin and all skin tones.
When it comes to brown, turmeric or those with a bronze tone are my new favorites. They look so good when paired with various shades of brown and though I've styled it with denim, I love and look forward to wearing it with white bottoms with all the same other pieces.
What are some of your favorite colors to wear during the summer months? Have you ever tried wearing an outfit only in those hues?
Thanks for stopping by and I hope you have a wonderful weekend ahead!