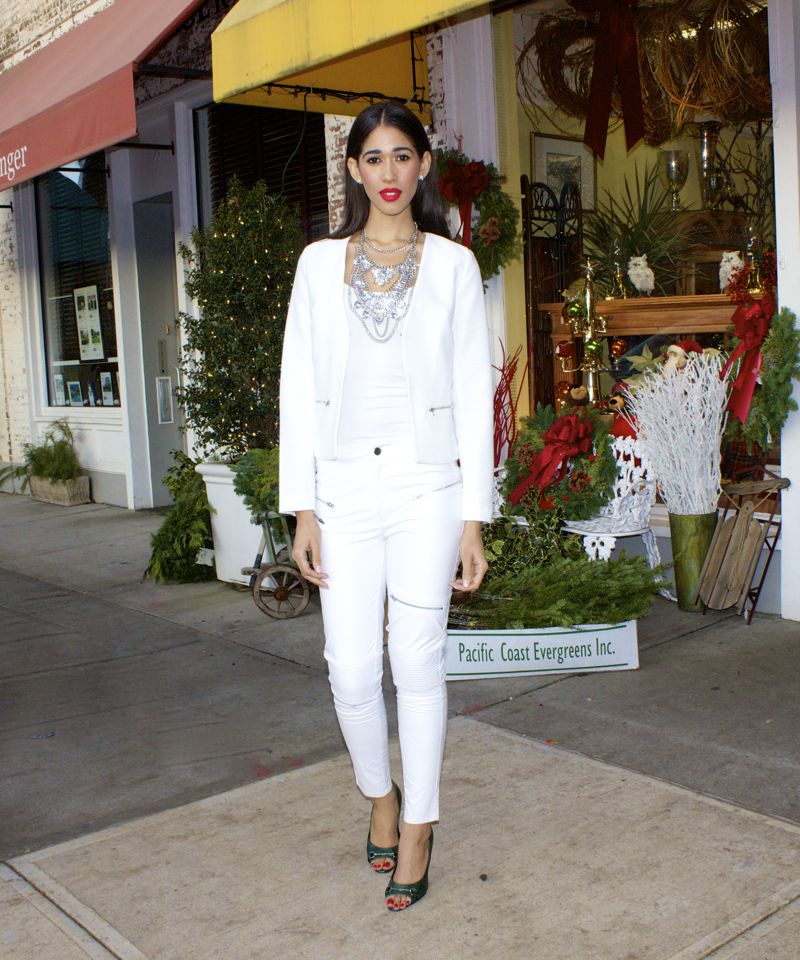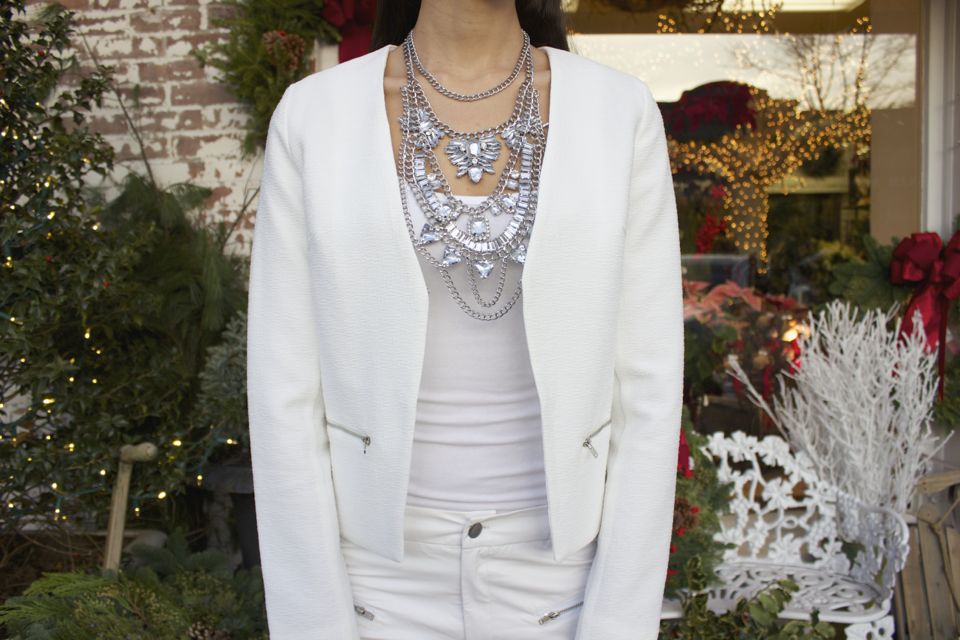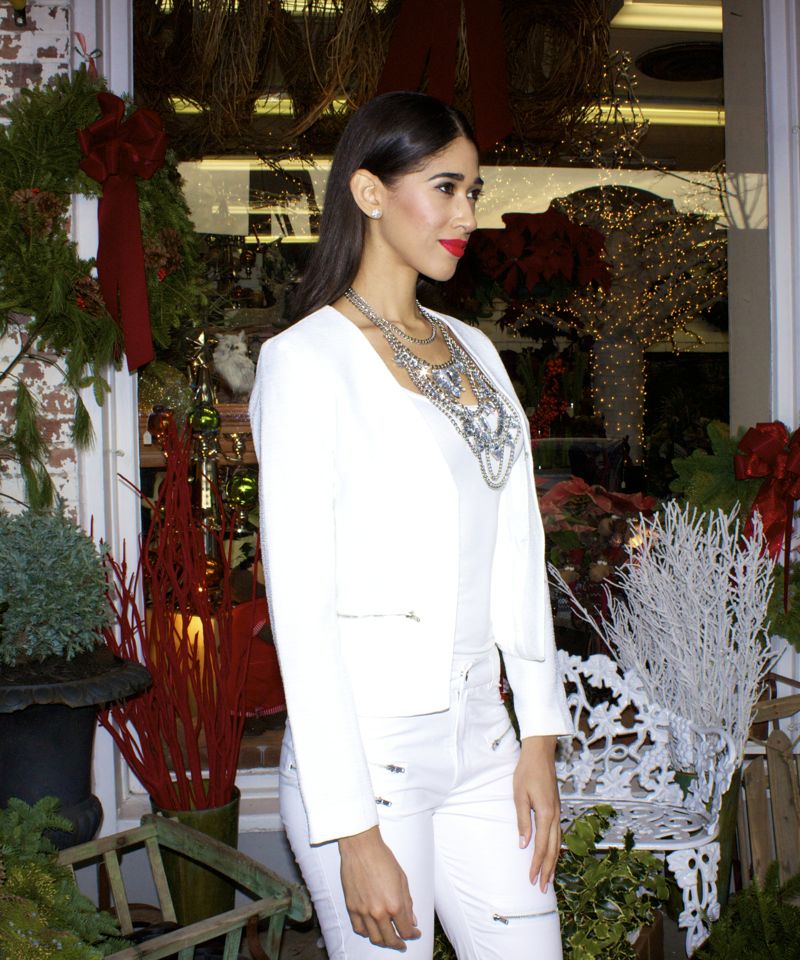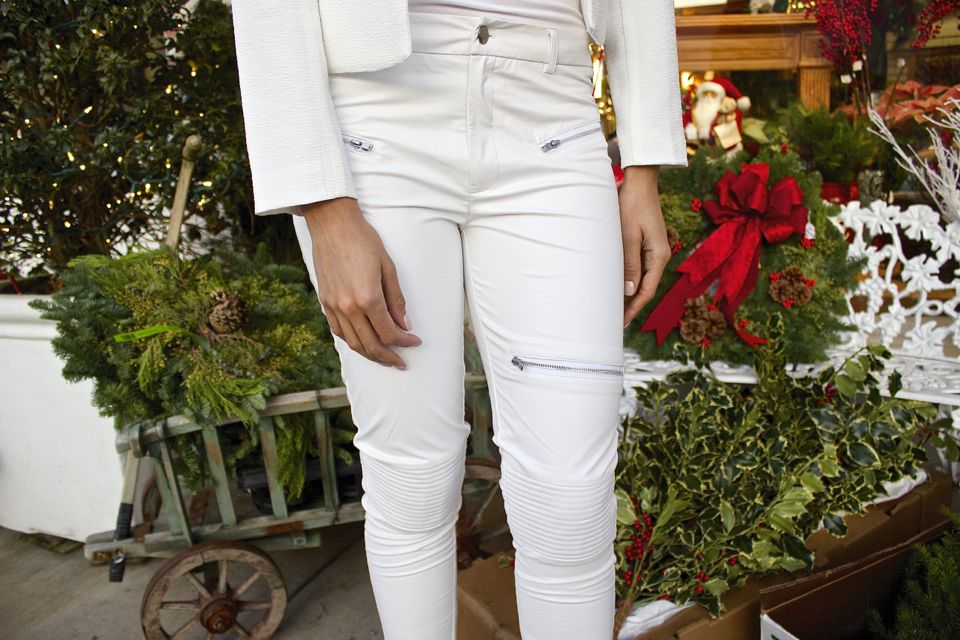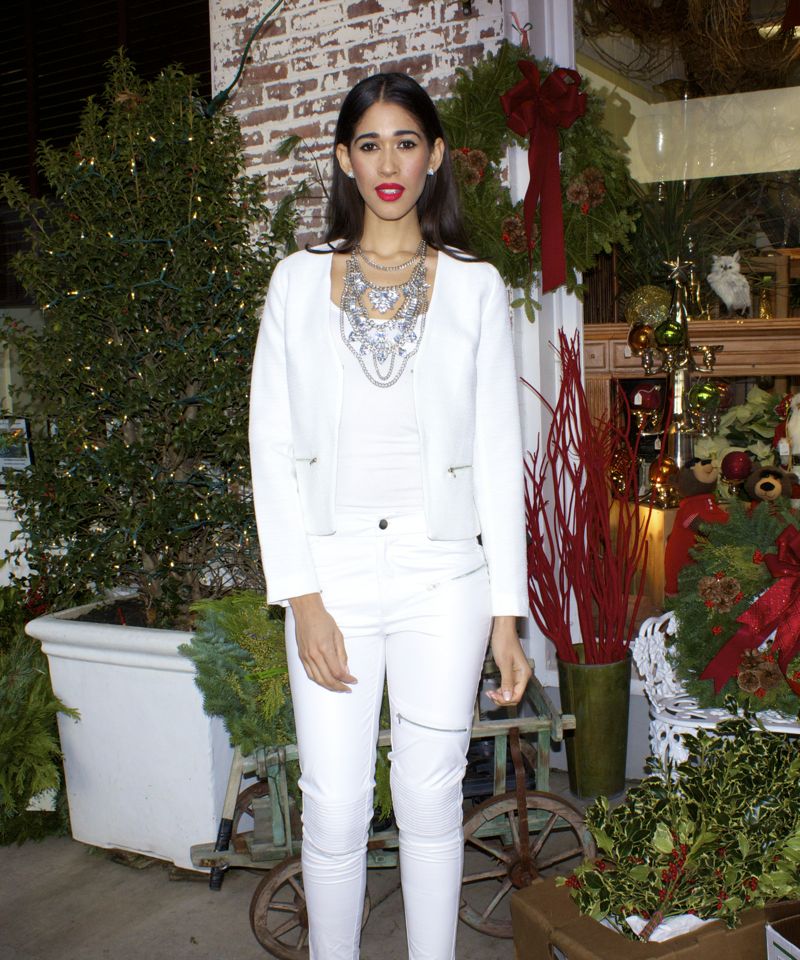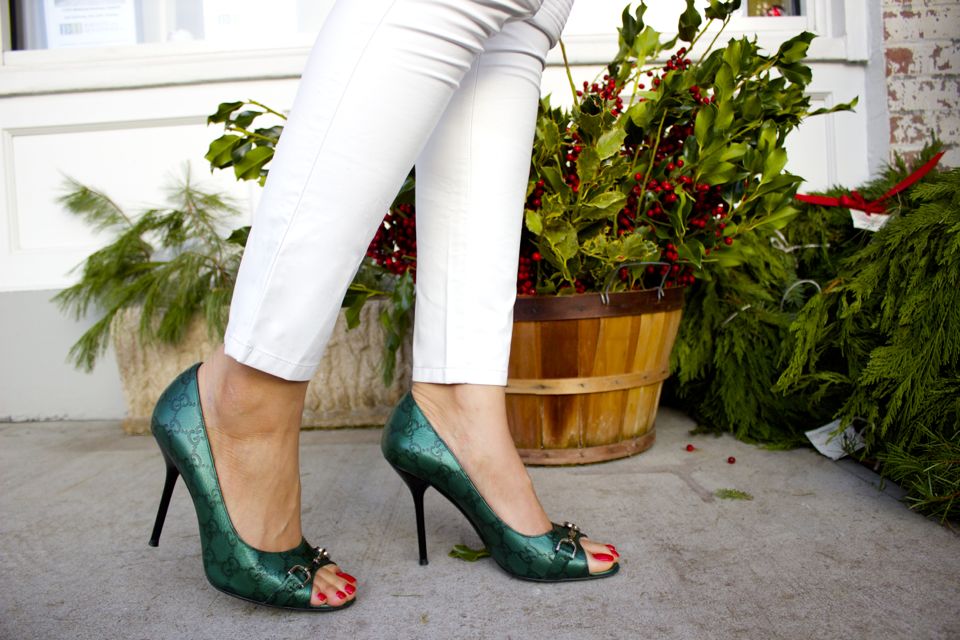 GET THE LOOK!
Blazer: Missguided (similar style ON SALE HERE) // Tank: Cynthia Rowley from Marshalls (similar style here) // Necklace: c/o Happiness Boutique (here) // Leggings: c/o Tamar Collection (similar style ON SALE HERE) // Lip color: Revlon (ON SALE HERE) // Heels: Gucci from DSW (black version ON SALE 20% OFF HERE)

Happy Hump Day, beauties!
We're only 2 short days away from Christmas and I'm beyond excited (!!!) You know you're getting older when all you really look forward to is the delicious food and having fun with family and friends! Every year, Eddie and I place a special order with a man we've known for years, who sells all sorts of high quality seafood independently. We always get the stuffed claims, which are HUGE and extremely delicious, and shrimp cocktail; so I'm really looking forward for all of this deliciousness that we have only once a year! Are there any special food traditions you and your family have only during the holidays that you look forward to most?
Remember last week, I mentioned that I would be giving an outfit idea featuring all white? Well, here it is! This is actually the first all white outfit I've ever worn and styled on the blog and I think it's because I was guilty of following that whole no white after Labor Day rule, which I've completely revolted against by now! Have you ever purchased something and automatically knew that it would be a perfect match for something you already have in your closet?! That's exactly what happened with these zipper moto leggings. I had the white blazer first and when I had the opportunity to get my hands on these leggings, I knew I wanted to somehow style the two together for a bit of an edgier take on all white, which is typically clean cut and simple (which I also love). Since both pieces have so much detail on their own, I didn't want to overdo it with accessories, so I opted for stud earrings and a statement necklace. I felt that even though the necklace is certainly a BAM! statement, it wasn't too overwhelming with the other pieces and in fact, I felt it helped to complete the look. Since it is Christmas week, I wanted to be a little festive, so I smeared on red lipstick and finished the look with emerald green peep toe heels.
You've heard me mention many times how white highlights and as a result, I generally suggest you wear them in areas you want to draw attention to, which are typically areas of the body that aren't the fullest, since white can also add (more) visual weight, creating the opposite effect of black. If, however, you want to wear an all white look, I highly suggest you focus primarily on fit and detail. Never will these two be this important to keep in mind than when wearing all white. Be sure to wear pieces that are forgiving and skim (avoid skin tight) the surface of the body on areas that are fullest. So, if you are fullest on top, for example, I'd suggest wearing a wrap white blouse and flared white pants to balance out your entire physique :)
I hope you found this post inspirational and that it gave you some tips on wearing head-to-toe white! Thanks so much for stopping by and I hope your day is as beautiful as YOU!
Xo,