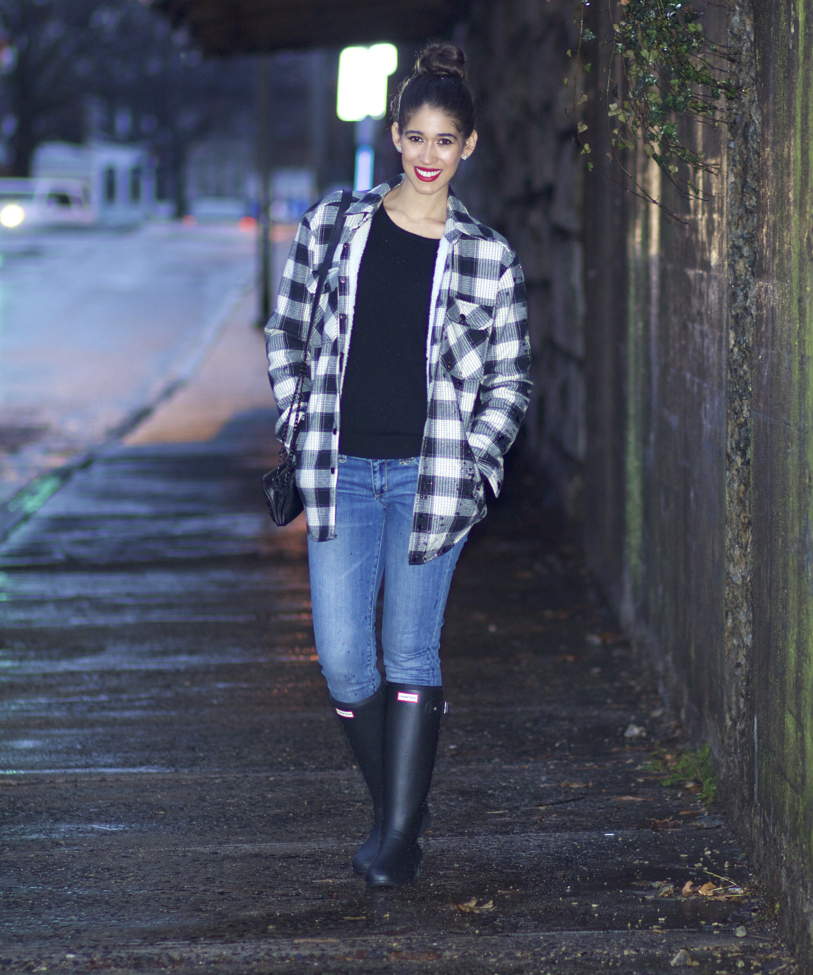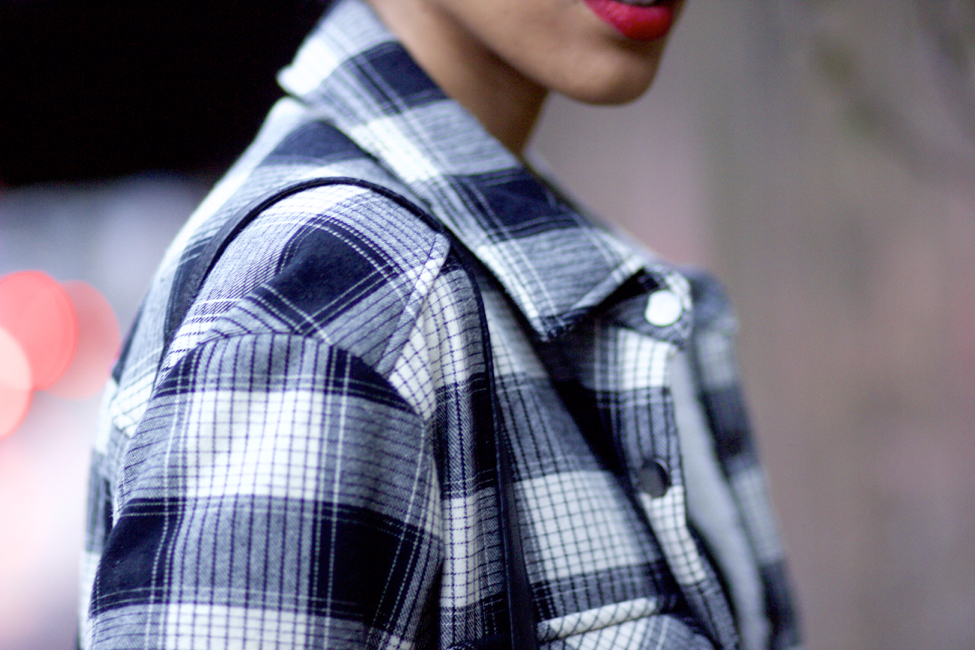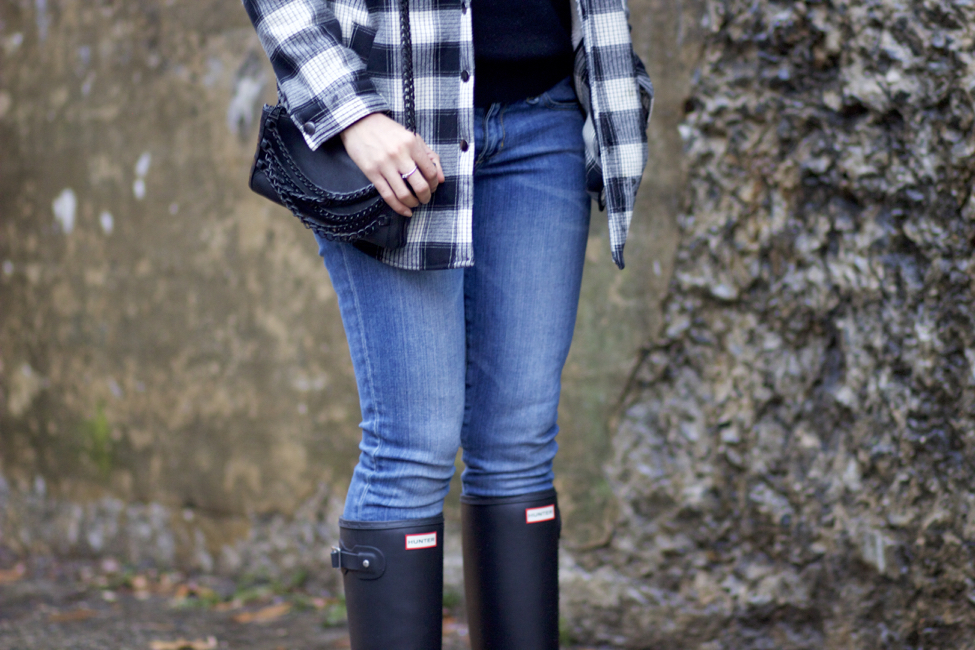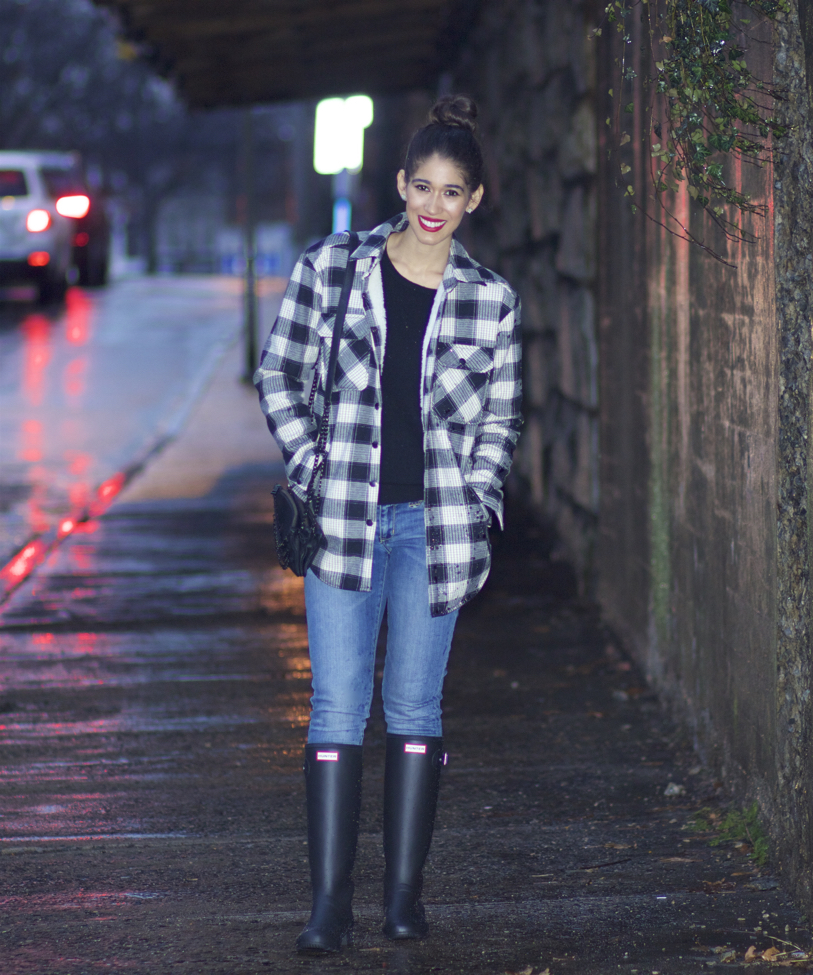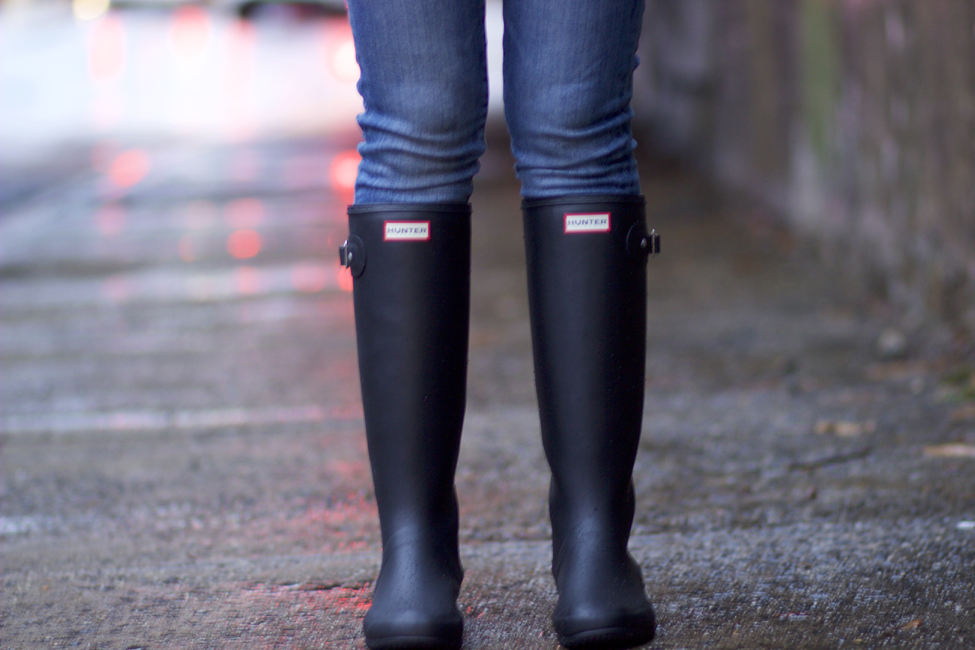 Jacket: Marshalls (similar style here) | Sweater: c/o Mooncats | Jeans: 7 for all mankind (similar style here) | Bag: Ash | Boots: Hunter | Lips: Hazard by TopShop

Happy Monday and Happy New Year, my gorgeous friends!
How was your NYE's celebrations? We headed to Brooklyn to spend the night at my mom's, where she hosted her first NYE's party, which was so much fun!
Within recent years, I've really come to embrace plaid and have found ways to incorporate the pattern into my looks in a way that's reflective of my style or the vibe I'm going for that day. Having spoken with other women over the years, either here on the blog or in person, I've noticed that it's either loved or hated. Though it's often linked to preppier styles, plaid is indeed a versatile pattern that can work for not only your personal style, but for your figure too, it's all a matter of keeping a few things in mind when shopping and creating an outfit.
First, I'd suggest you consider your personal style or vibe you wish to achieve with your look. If you're more of a minimalist, then look for colors that are more in the neutral family to optimize your wear, such as black and navy. If you have more of a grunge or edgier style, the classic black and red would be a perfect fit, as well as black and purple. For preppier vibes, I'd suggest brighter shades, such as pink, light blue, and purples. If you have a bold, adventurous style, plaid is a staple pattern you'd have so much fun mixing and matching with other patterns in your wardrobe, i.e. leopard, gingham, and stripes!
Since we're discussing a pattern, which is sure to make a statement, either bold or subtle (depending on how you style it) it will also bring attention to the area(s) you're wearing it, which could be why some avoid it all costs. If that's the case with you, there are specific pieces you can wear that are more flattering and will have you feeling more confident as a result.
A more universally flattering option would be a plaid shirt because it's the most versatile, allowing you to layer, tuck, tie, or knot to create many effects and styles. If you've avoided plaid tops because you feel they make your bust appear larger, for example, you can layer a solid colored sweater(dress) over it and you've instantly slimmed your bust and midsection, while creating a nice stylish outfit with a cool contrast! You could also leave it opened over a solid colored top, wearing it more as a either a cardigan or jacket (like I've done here). Lastly, you could add a blazer on top, which would refine the look a bit more and not over exaggerate a larger bust.
If you're bottom curvy and feel as though you can't wear plaid dresses or skirts because they make you appear larger, you most certainly can! How about a pattern mix to balance out proportions, like I did in this outfit post? With a dress, it's super easy because you can always add a chunky knit on top to transform the dress into a skirt, while creating more dimension to your upper body.
What are YOUR thoughts on plaid, do you currently wear it? If not, I hope you found this post helpful and that inspired you to give it a try. If you're still not entirely convinced, you can always opt for plaid accessories ;) Thanks so much for stopping by, my dear friends, and I hope you have the most amazing start to your New Year!
XO,