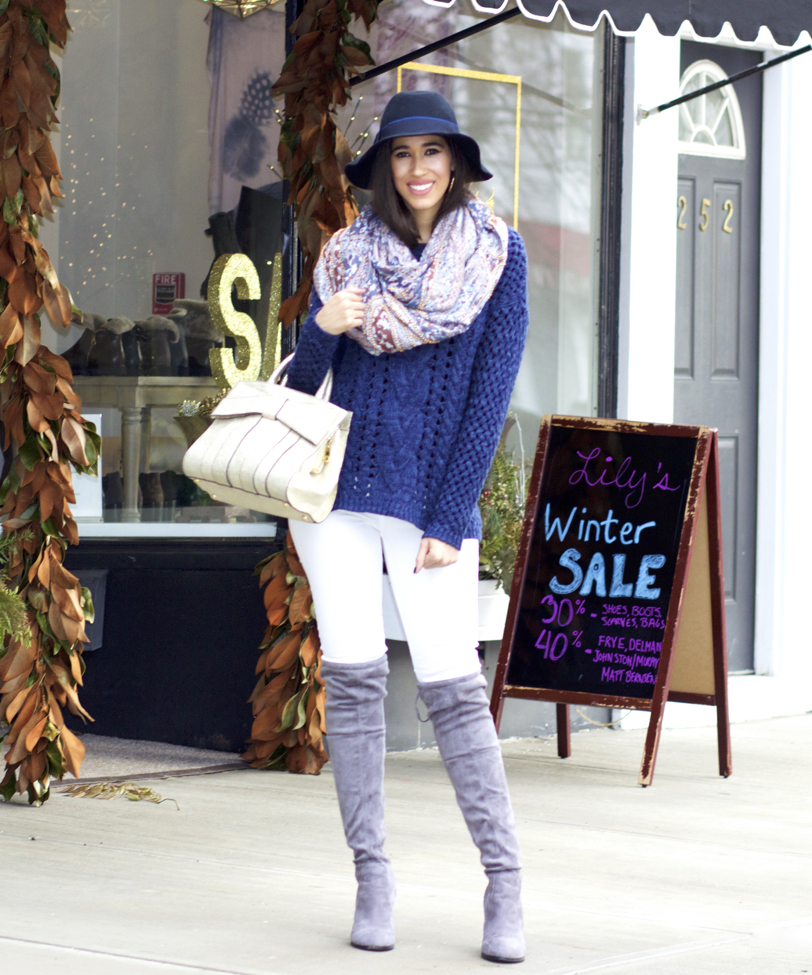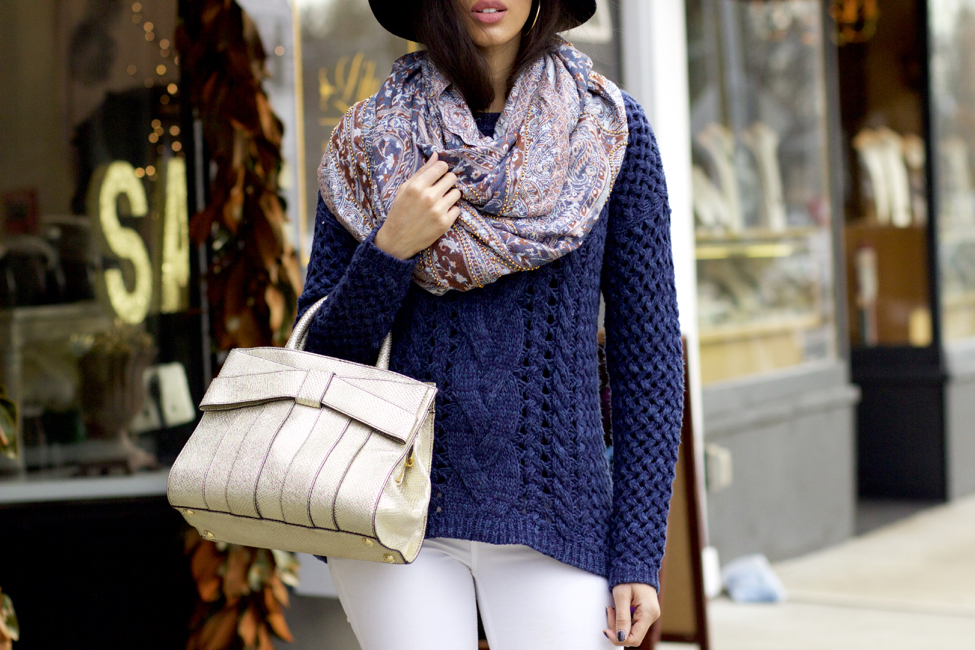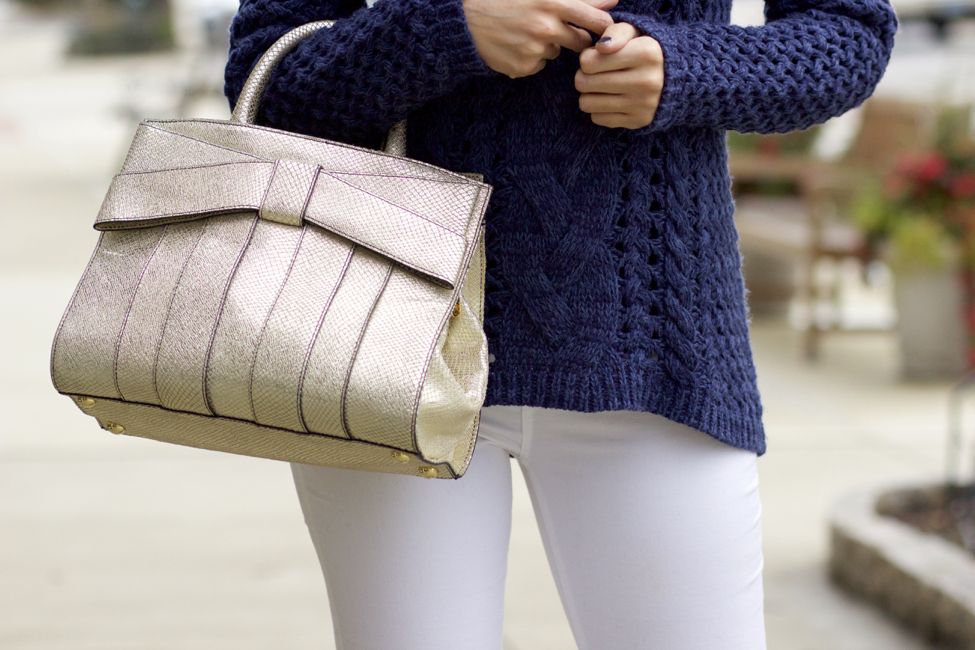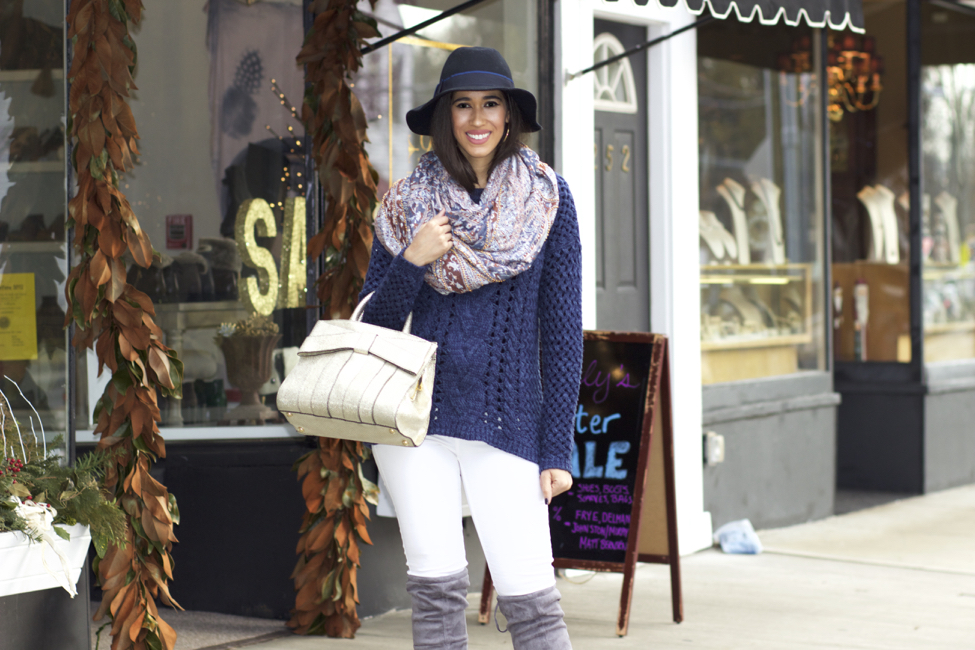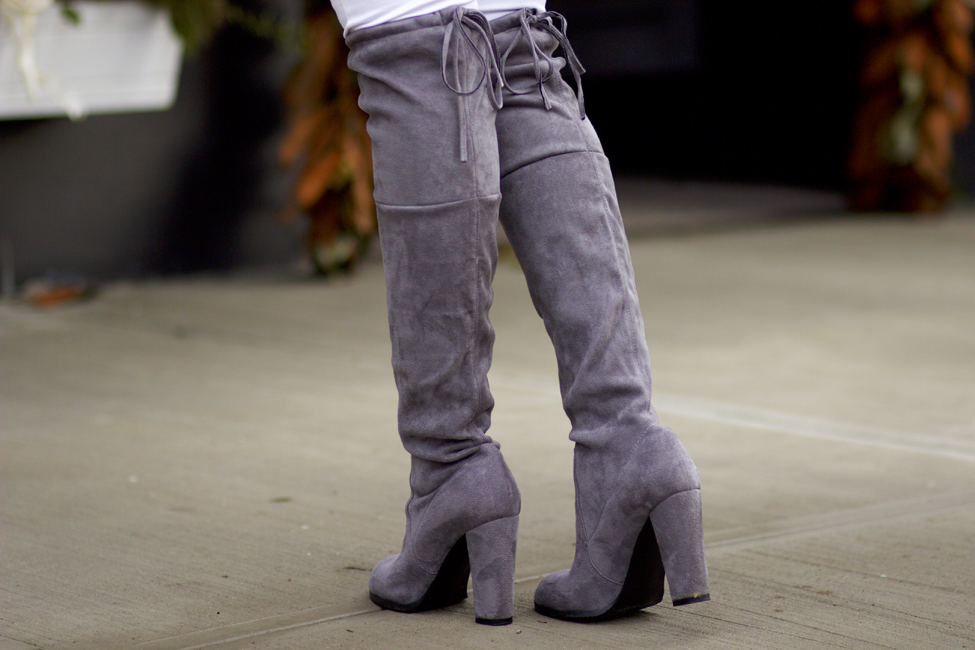 Sweater: DEX (similar here) | Hat: similarhere | Scarf: Marshalls (similar here) | Pants: similar here | Bag: Zac Posen (similar here) | Boots: Choies (here)
Happy Wednesday, my beautiful friends!
I want to preface by saying that when I took these photos, it was in high 50s, which is why I'm not bundled up a ton, though this would work on any other normal winter day under a coat.
I LOVE cable knit sweaters, they're probably my favorite kind of sweater design. I like the added detail that's subtle, yet adds a little extra something to an otherwise simple piece. Plus, I'm learning that they're much more flattering on the midsection than other styles I own. I believe it's because of the linear design that draws the eye down, not across. That's a #ContourTheBump tip ;)
We're in a time where most fashion "rules" are being broken (thank goodness!), such as wearing metallics and sequins all year long and during the day for that matter, pastels in the winter, and yes, white after Labor Day.
To darken things a bit and sticking with a more seasonable vibe, I like to pair my winter whites with rich, saturated colors that pop so beautifully against it, such as indigo (as I'm wearing) and other deep blues and purples.
For added warmth and detail, I added one of my most treasured scarves, a beaded paisley I scored years ago at Marshalls. It's made in India and you guys, the photos do it little justice, it's gorgeous! The beads are so sturdy, I haven't lost not one! I tried to find one that's similar and this is the closest one I can find. I will suggest that you take a peek in the scarf selection at your local Marshalls because they can have some really gorgeous imported scarves; I have another one that's so beautifully detailed, too.
Do YOU enjoy wearing winter whites and/or pastels during the winter?
Thanks so much for stopping by, my dear friends, and I hope you're having a great week so far!

XO,