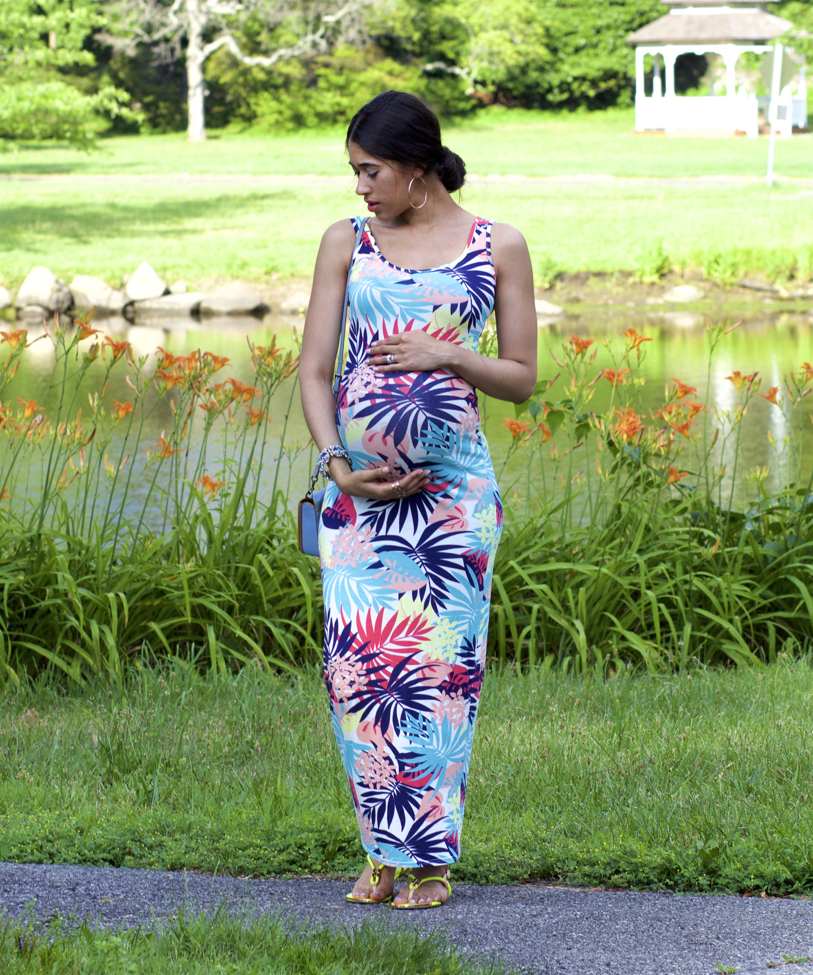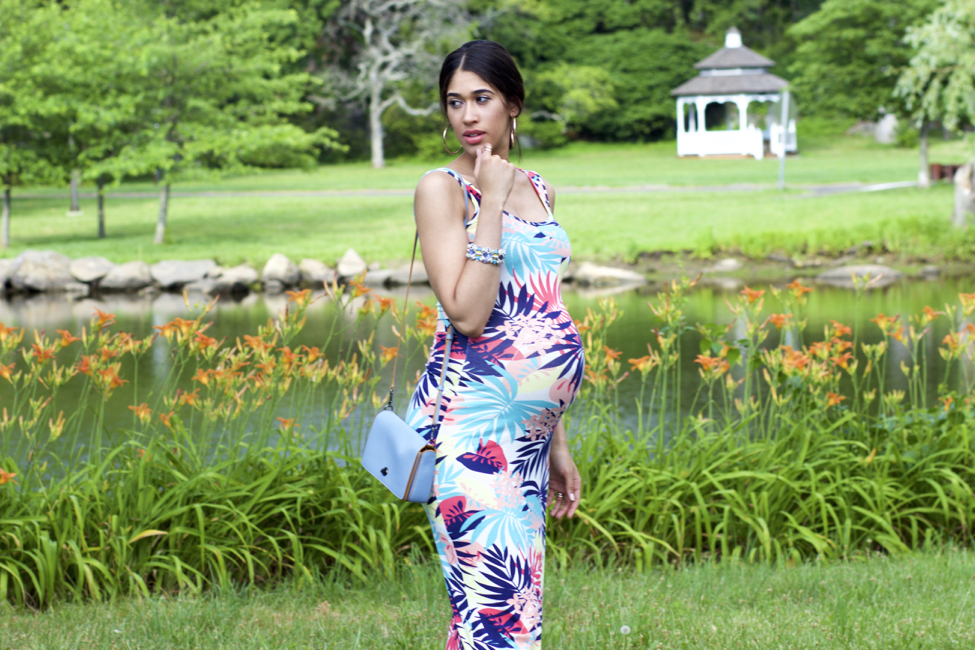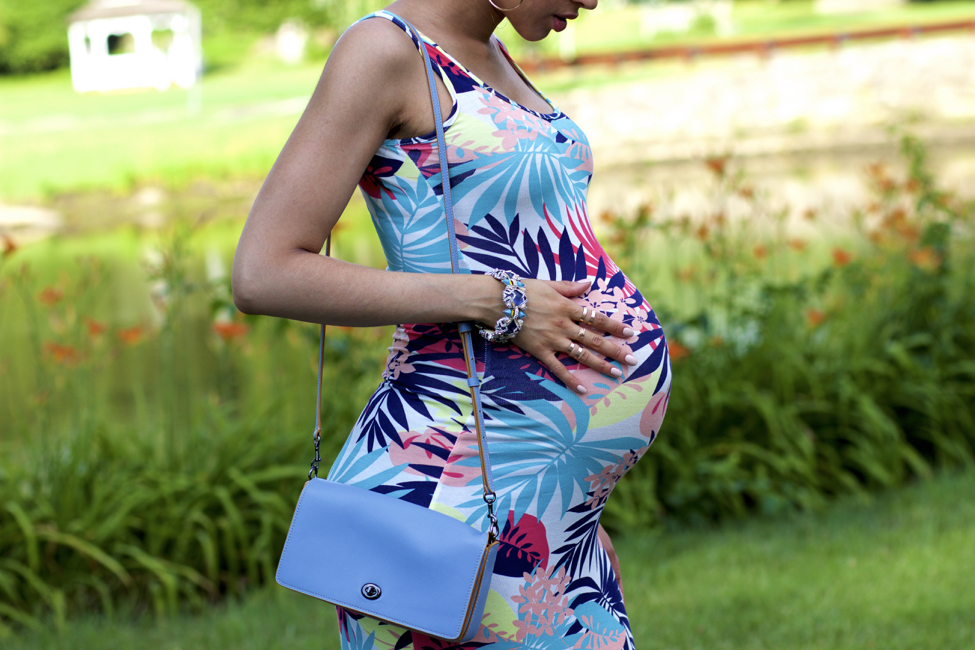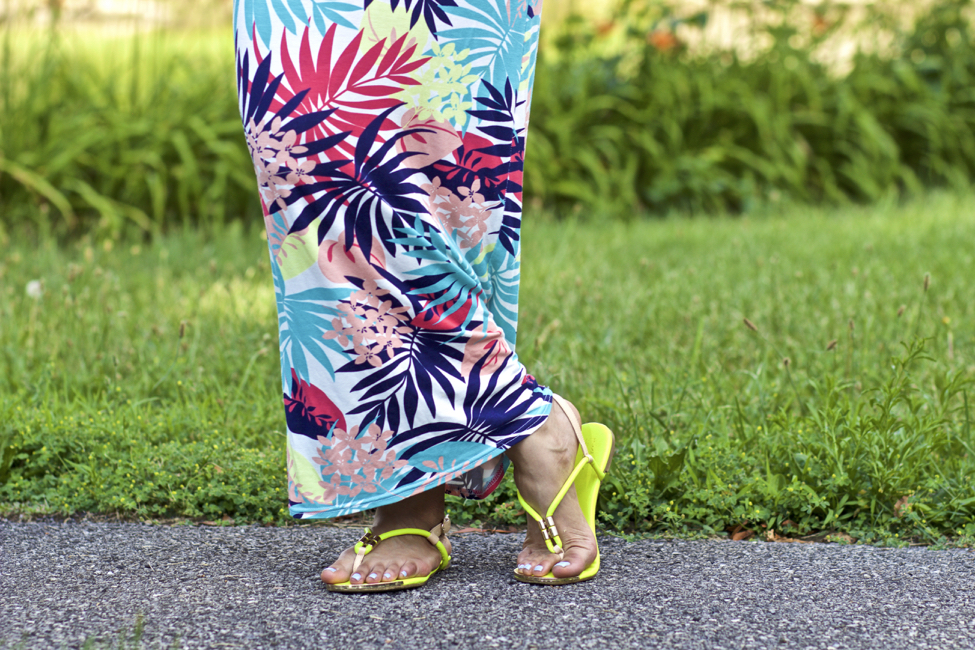 Dress | Bracelet: Alexis Bittar (similar) | Rings c/o (here & here) | Bag: Coach c/o | Sandals (similar)
---
---
Happy Monday my gorgeous friends!
I'm officially 39 weeks, you guys! I'm not going to get into specifics or TMI, but I think I'm a few short days from giving birth; if you've been pregnant, then I'm sure you can figure out what signaled that for me, lol. On top of that, I've been having more contractions, so it's all a waiting game at this point. I've been hearing that when it's your first baby, you tend to go past your due date, but I've also been hearing from some moms that they were quite early, we shall see!
I love tropical prints come summer, I feel they create a nice seasonal vibe, much like florals during the summer, would you agree?! So, I couldn't pass on this super cute maxi dress from Boohoo, which is non-maternity by the way. All of the dresses I've purchased from them are non-maternity and in my pre-pregnancy, they have such a great stretch to them. I decided to order them in my usual size because I wanted to not only wear them while pregnant, but for the remainder of the summer after I deliver, too.
In the next upcoming weeks, I plan on sharing some tips on what I did throughout my pregnancy to help make styling and managing my weight gain much easier for any of you interested, so keep an eye out for that, if you're interested!
Thanks so much for stopping by, my dear friends, and I hope you have a great start to your week ahead!
XO,