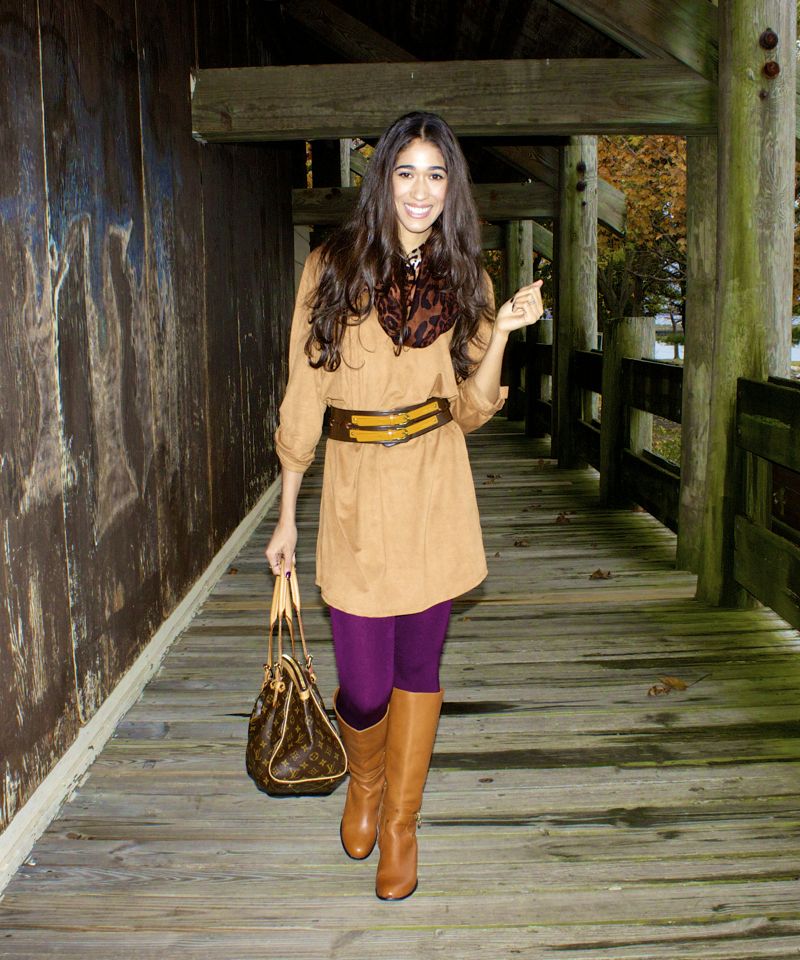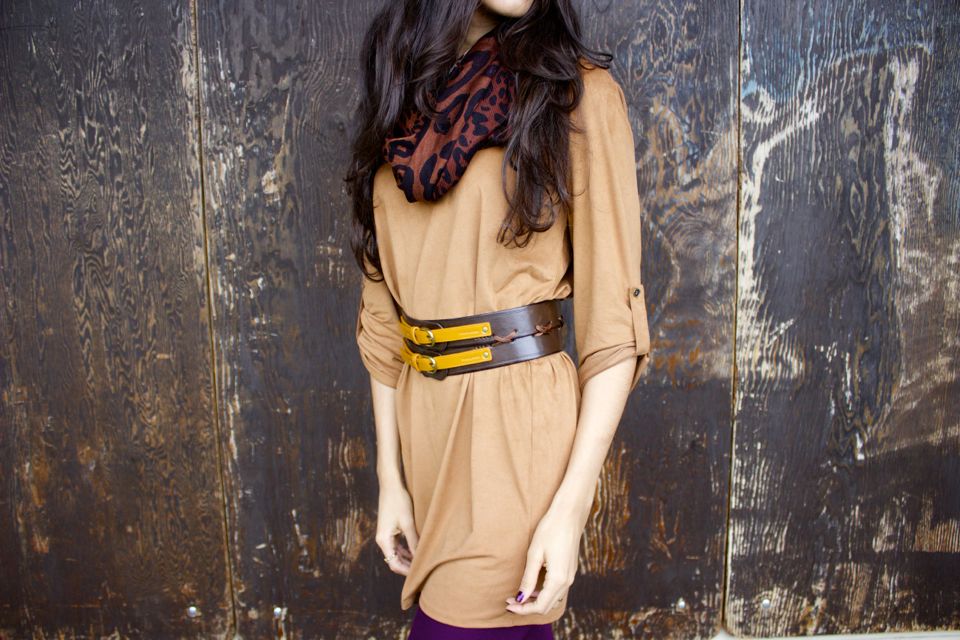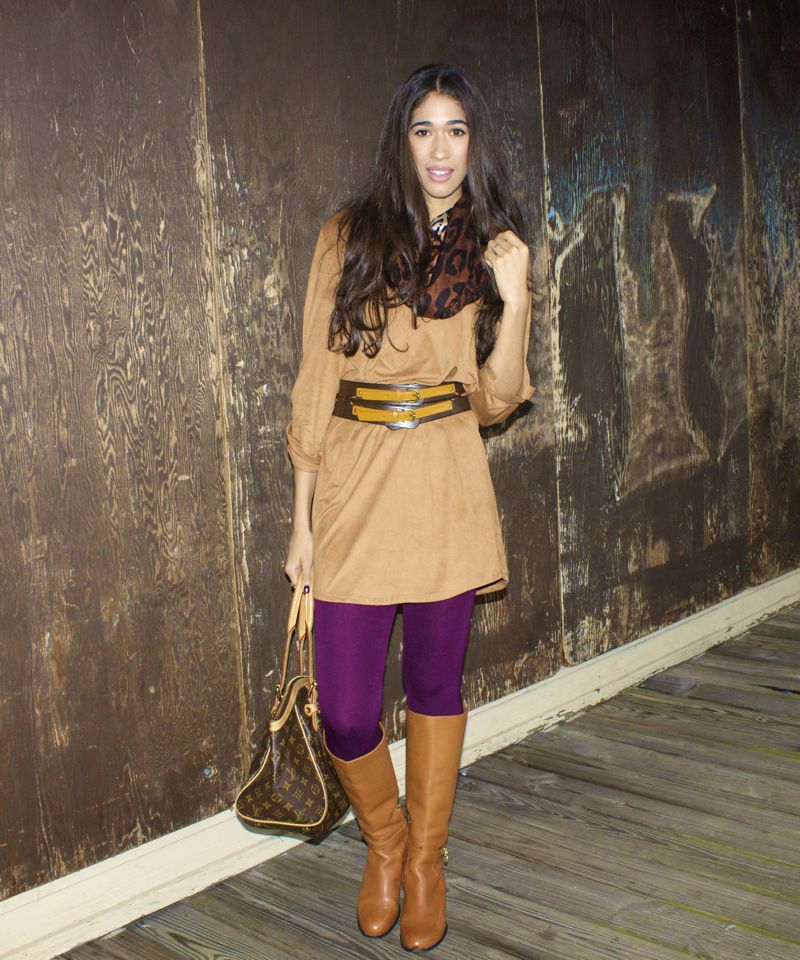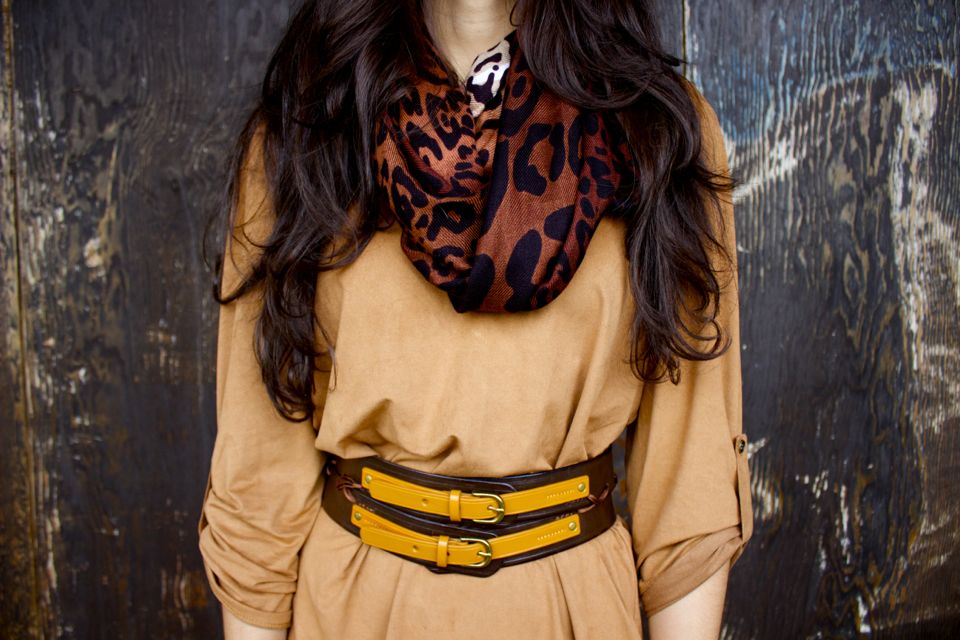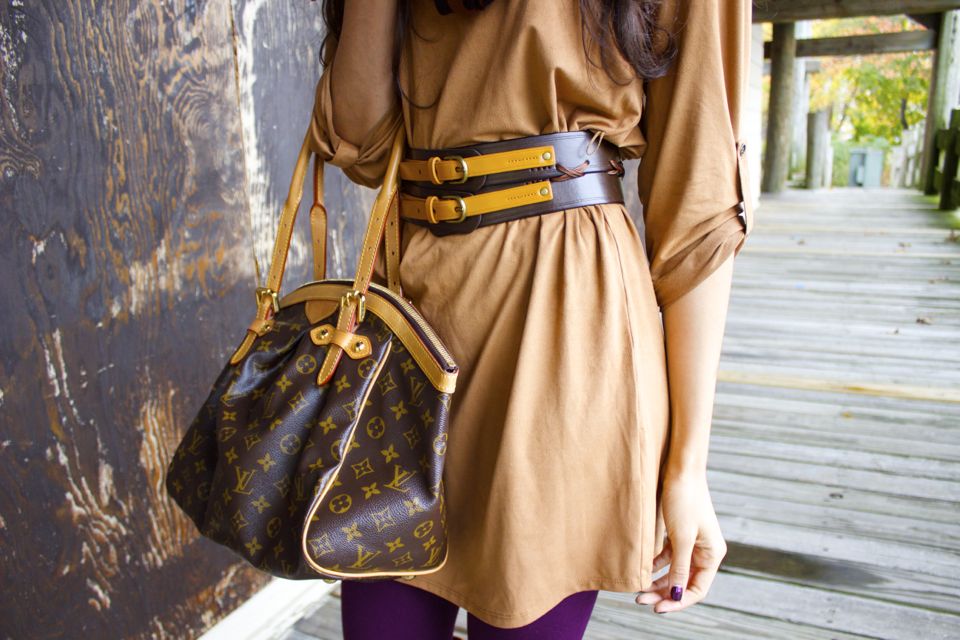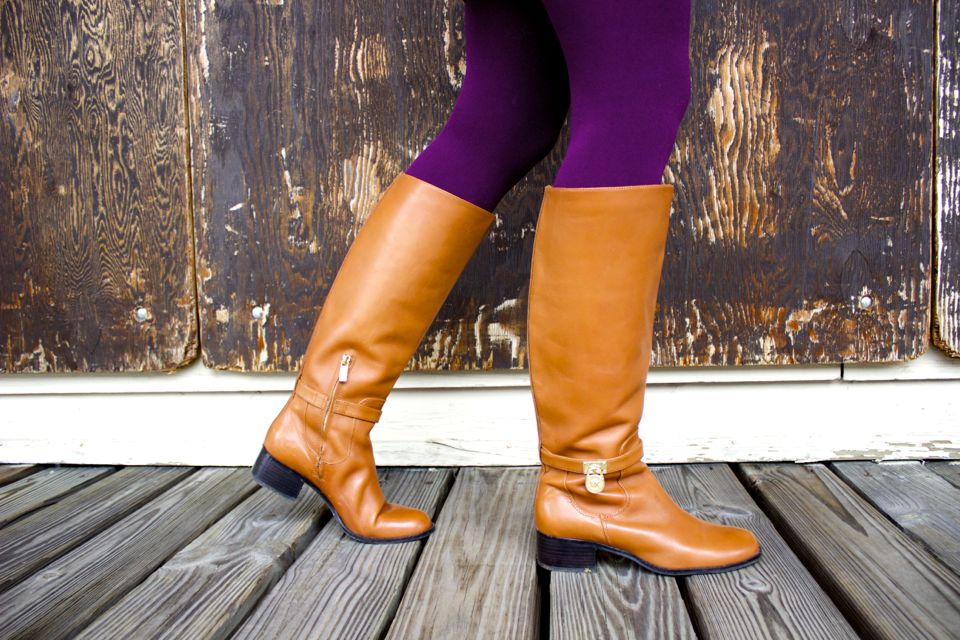 GET THE LOOK!
Dress: c/o Almost Famous (only $17.99! here) // Scarf: Charming Charlie (similar style for $13 here) // Belt: Steve Madden from Marshalls (similar style here SAVE 20% OFF at Lord & Taylor with CODE: LTLOVE) // Tights: Marshalls (similar style here) // Riding Boots: Michael Kors from Marshalls (similar style here) // Purse: Louis Vuitton Tivoli GM

Happy Monday, beautiful friends!
I hope you all enjoyed your weekend and are ready for Thanksgiving! Can you believe that it's only 4 short days away?! I know I can't; can someone please tell me where the time has gone? Haha! All jokes aside, I know that it can be a stressful time (I'm making all the food, so I know!) I want getting dressed to be one last thing you have to worry about, with some outfit ideas I have planned between now and the big turkey day that will be sure to to work for whatever setting you'll find yourself in.
For today's look, I'm wearing a faux suede dress with a pair of grape colored tights. I absolutely love the way camel looks with grape; it's perfect for this time of year, particularly Thanksgiving. The richness of the grape color truly pops against the neutral brown, creating a lovely and unique contrast. If you don't have grape, then I'd suggest substituting it with a cranberry or burgundy color, which will create a similar effect. If you don't have a suede dress, but have a pair of brown suede pants or skirt, then you could just simply add either a purple or burgundy top with brown boots and you'll certainly achieve the same feel!
The dress has more of a shrift style, so it provides a lot of versatility when it comes to styling because of the boxy shape, which I love! For a more modern style you could leave it as, paired with a scarf and boots, or for a more tailored fit, you can belt it, as I did. Belting it will establish your waistline and make the look appear more put-together. If you do choose to wear a waist-belt, I suggest wearing it above your stomach, at your natural waist. This will ensure comfort, which is considerably important, since you'll be indulging a bit more than usual ;) I also think belting is more flattering, especially if you tend to get more bloated after eating a lot, which most of us do. With the addition of the belt, you won't notice the bulge as much, as opposed to wearing it loose, which can make one appear even larger in this case, especially if you already have some weight in the midsection.
What do you think of the camel and grape color combo?! I hope you love it and feel inspired to recreate the exact or similar pairing on turkey day! Thanks so much for stopping by and I'll see you back here tomorrow, same time!
Xo,