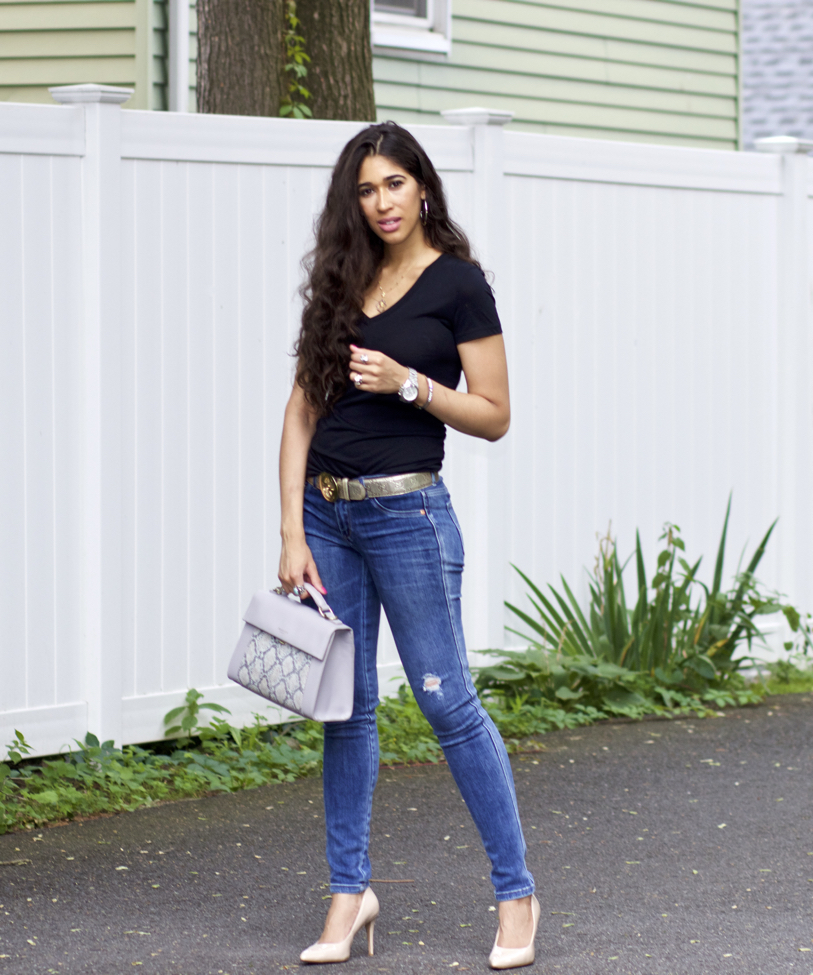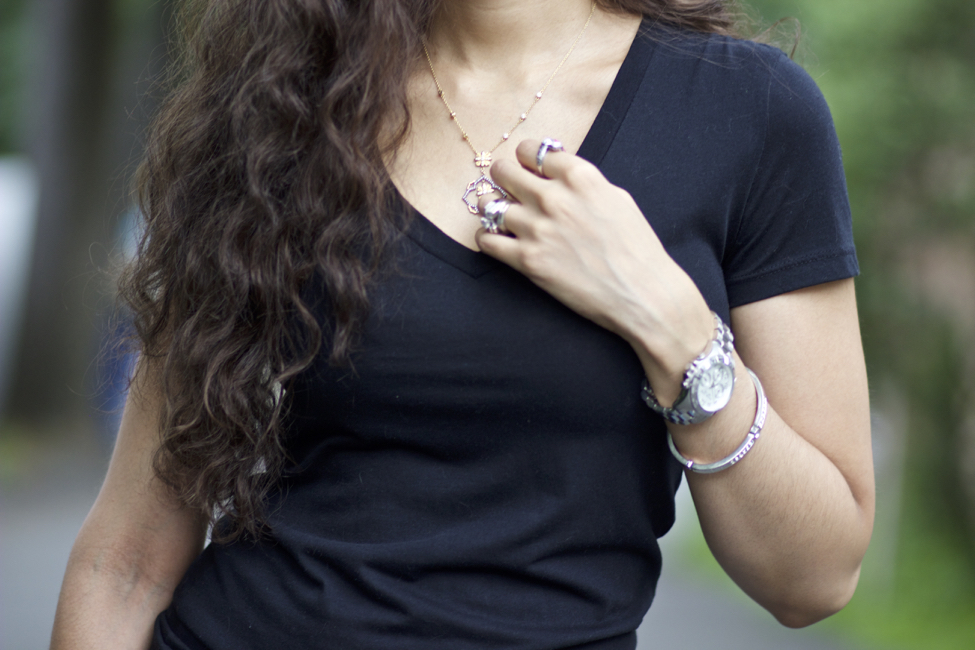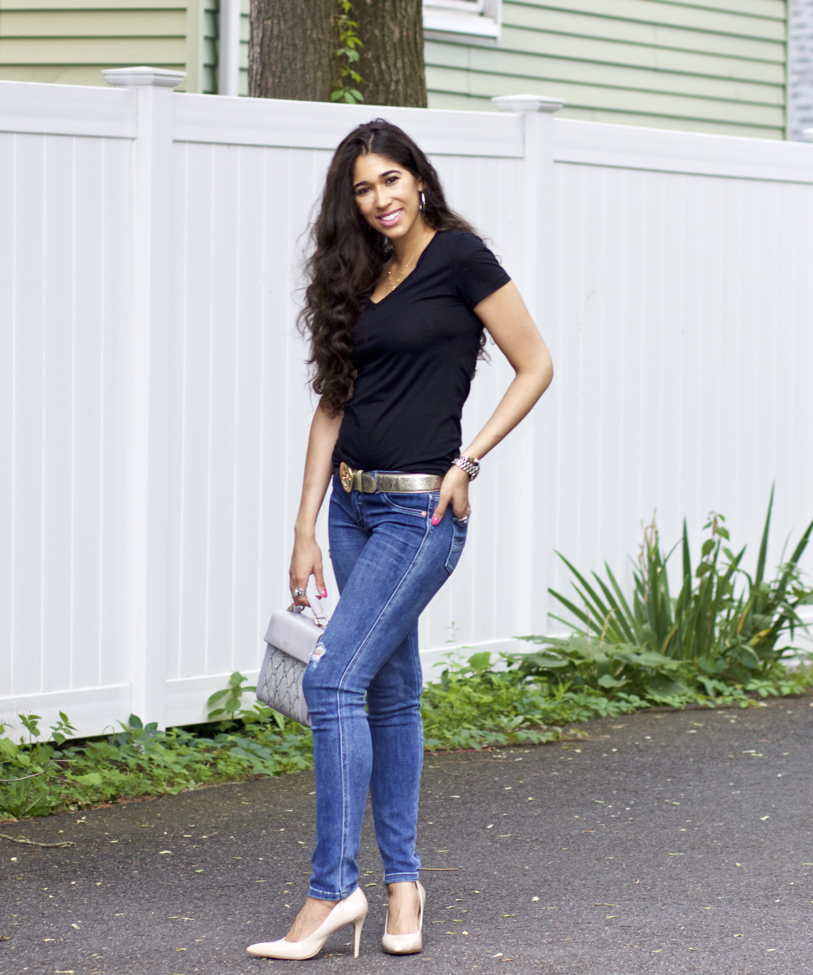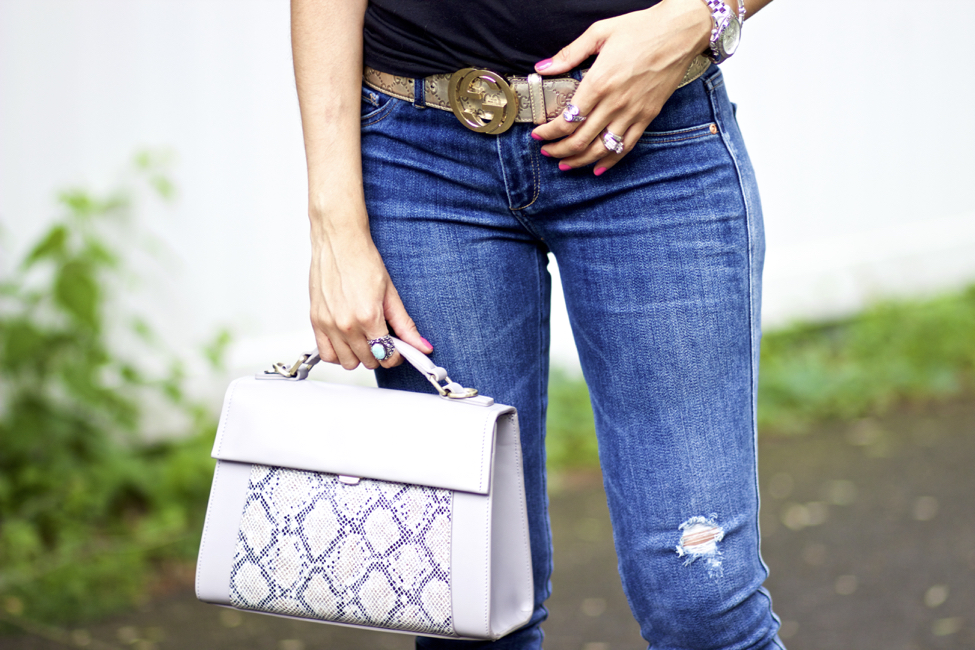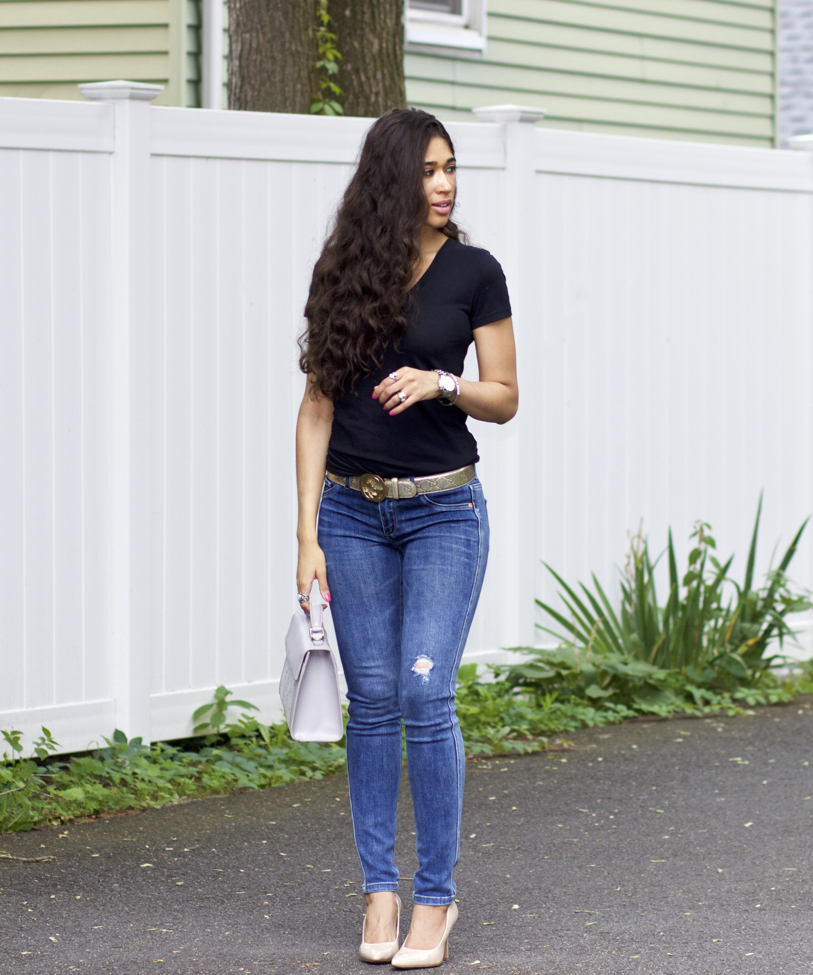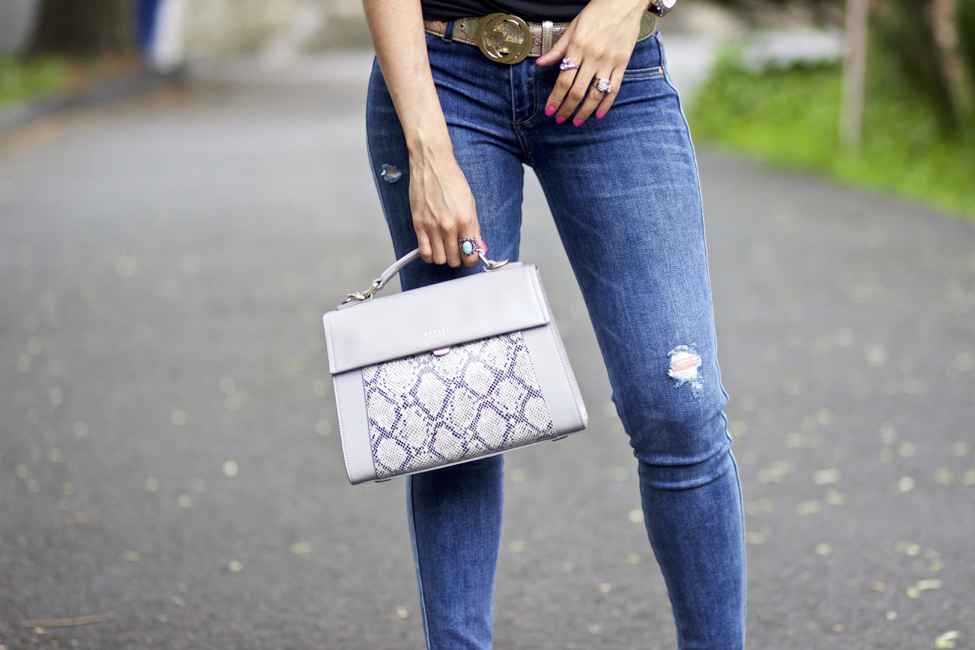 T-Shirt: Similar | Belt | Jeans: Similar | Necklace c/o | Bag c/o (love this one too) | Shoes: Similar
---

---
Happy Monday my beautiful friends!
It feels real good to say (well, type) that! It's been a little while since I've shared a Monday post. We're slowly starting to get into a groove with Aviah, though each day is different, we've been working together and let me just say, I have the best husband hands down. He's truly incredible. Coming home from work at 8 at night and taking over with Aviah and helping around the house, I'm truly thankful.
I also want to thank all of you for your incredibly kind words and support in Wednesday's post, I truly appreciate your support and encouragement.
As for this outfit, I love how simple, yet put together it is. I don't know what it is, but a black t-shirt has an effortless cool and stylish vibe about it, wouldn't you agree?! Much like a white button up, it's effortless. Plus, the v-neck and the fact that it's black helps to conceal my little pooch and slim my midsection while I eagerly to get rid of it, haha. So, if your self conscious about your midsection, try v-necks and relaxed tee's, they do wonders!
Also, the belt helps to dress things up a bit and add some interest with the Gucci symbol. Would you believe I've had this belt since high-school? It was actually a graduation gift from my mom and I, of course, held onto it for all these years. You could imagine how excited I was when they started to trend this season. I couldn't wait to wear it again because it's been a while! I'd love to eventually get a black one though, I feel like it's more versatile.
I've noticed that ever since I gave birth, my style is beginning to shift a bit, which inspired me to clean out my closet a couple of weeks ago and get rid of pieces I felt weren't versatile enough or I no longer loved. If I wouldn't purchase it again right now, out it went. It makes getting dressed that much easier when you open your closet and you can see everything and it's all reflective of your style.
Thanks so much for stopping by, my dear friends, and I hope you have the most amazing week ahead!
XO,