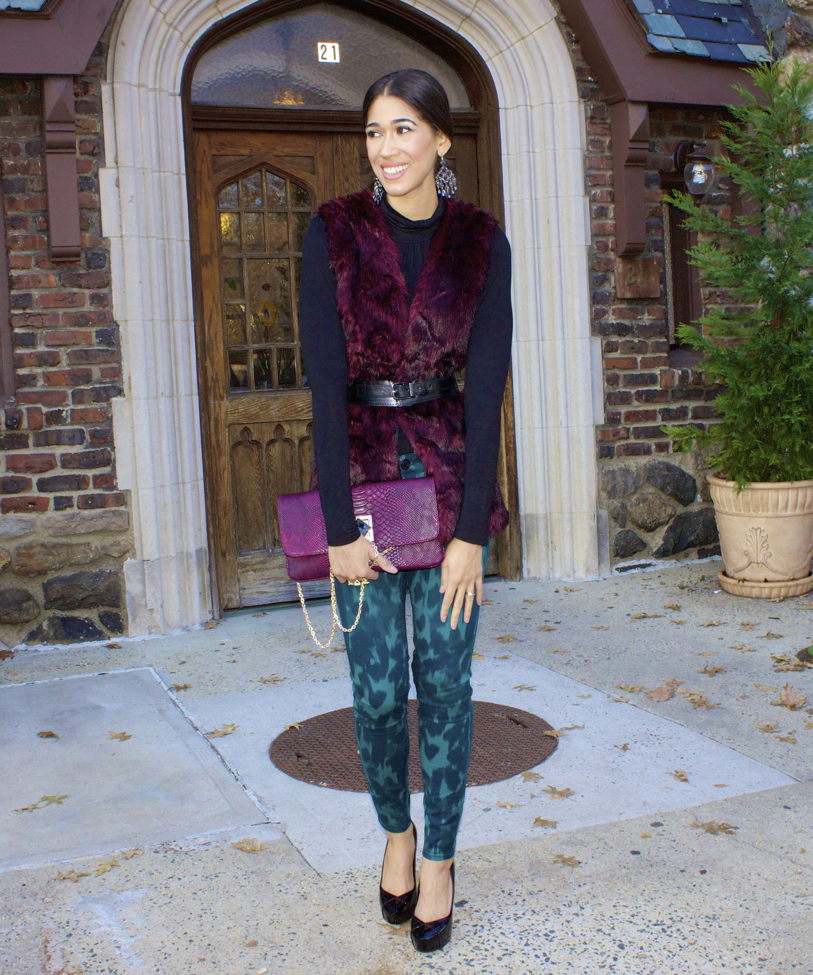 :SHOP FAUX FUR VESTS:
---

---
Hey gorgeous girlies!
Today is the official first day of fall, woohoo! This is one of my favorite seasons, aside from spring. I love transitional seasons because the weather is perfect, not too hot, not too cold, just right!
Plus, I feel that fall, in particular, allows for us to showcase our personal styles more. During the summer, I tend to feel a little too hot and moody to think everything through (am I the only one?) and in the winter, we can be cute and cozy underneath our coats, but no-one gets to see it.
Though we dress for ourselves, let's be honest, we like to share our effort, don't we?!
One of my fall must have layering pieces is a faux fur vest or as my UK babes call it, a gilet! Since I'm from the States, I love when I interact with all of you outside the U.S. and learn the different names you have for clothing. I've learnt for example, whenever I got to the UK, not to compliment someone on their pants, instead they're trousers, otherwise they may give me a look and think you pervert you, haha! Though I'm sure they'd know what I'm talking about, right?
Anyway, I love faux fur vests because they're versatile and can be a very personal piece. In other words, you can style them in a way that's entirely reflective of your personal style or the mood/vibe you're going for, while adding both texture and warmth.
As a layering piece, I not only like to wear it over a long/short sleeve top, but over a leather jacket, too (seen here)! For more added shape, I also like to belt them, as seen above, which creates a nice silhouette (which will of course flatter every body shape) and polished look, but when I'm going for a more relaxed vibe, I'll leave it as is.
Do YOU own a fur vest and if so, what's YOUR favorite way to wear/style it? Or, share what your favorite fall item is, I'd love to know!
Thanks so much for stopping by, my dear friends, and I hope your day is as beautiful as YOU, "see you" in tomorrow's post (I can't believe it'll be FRIDAY!).
XO,