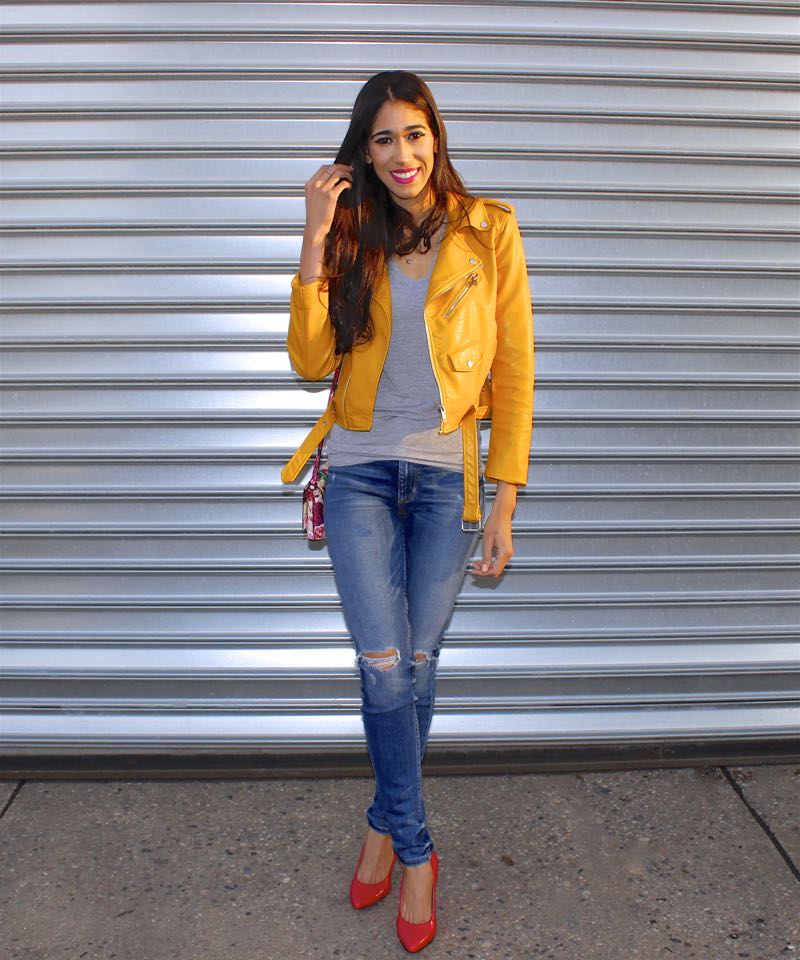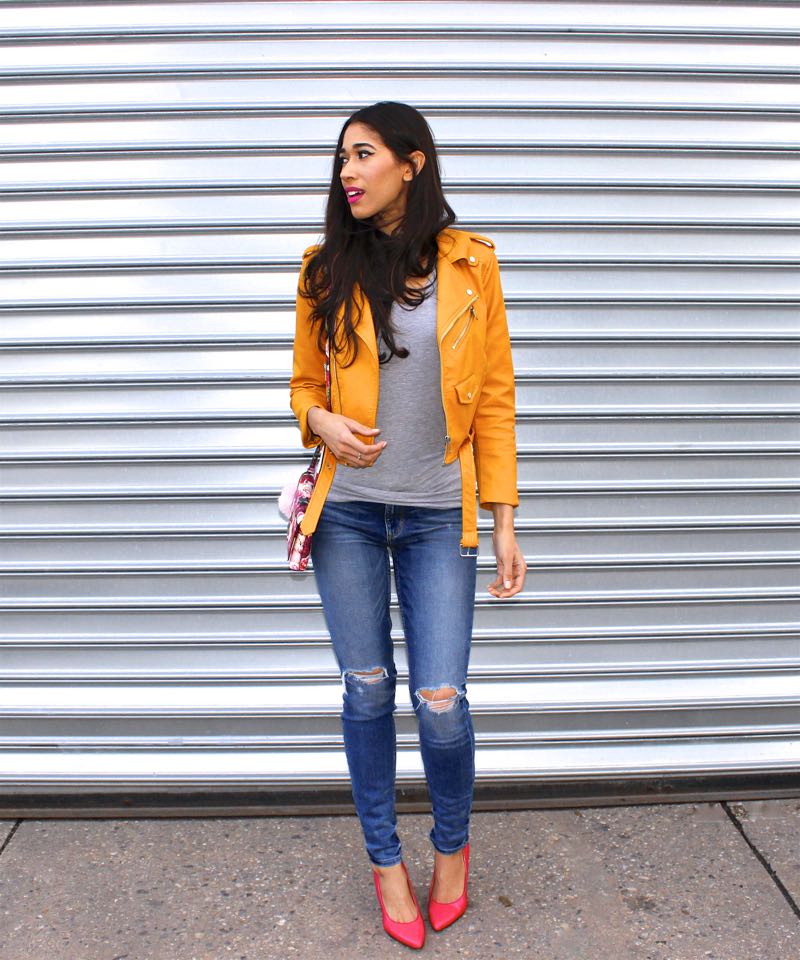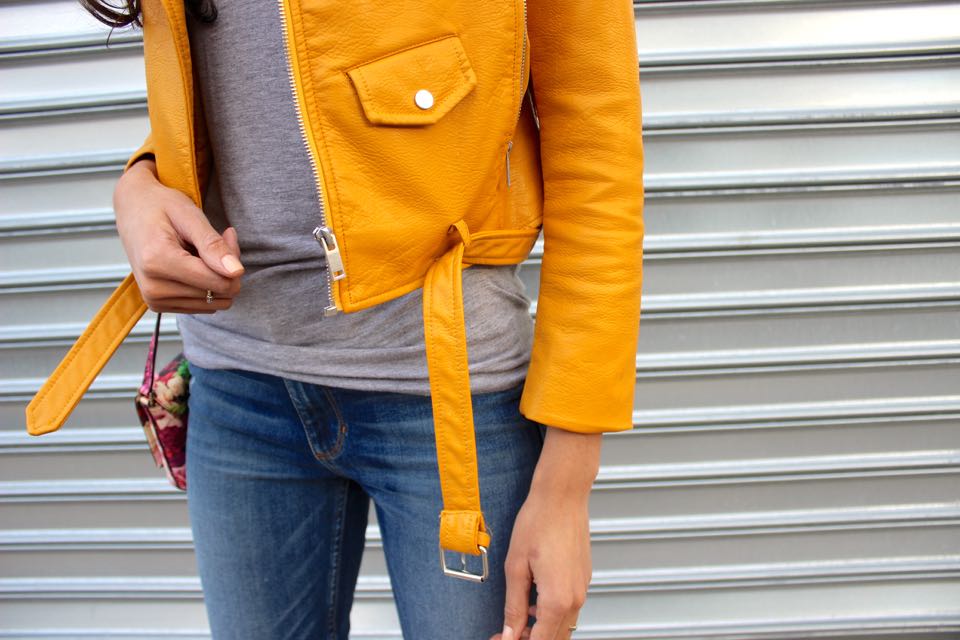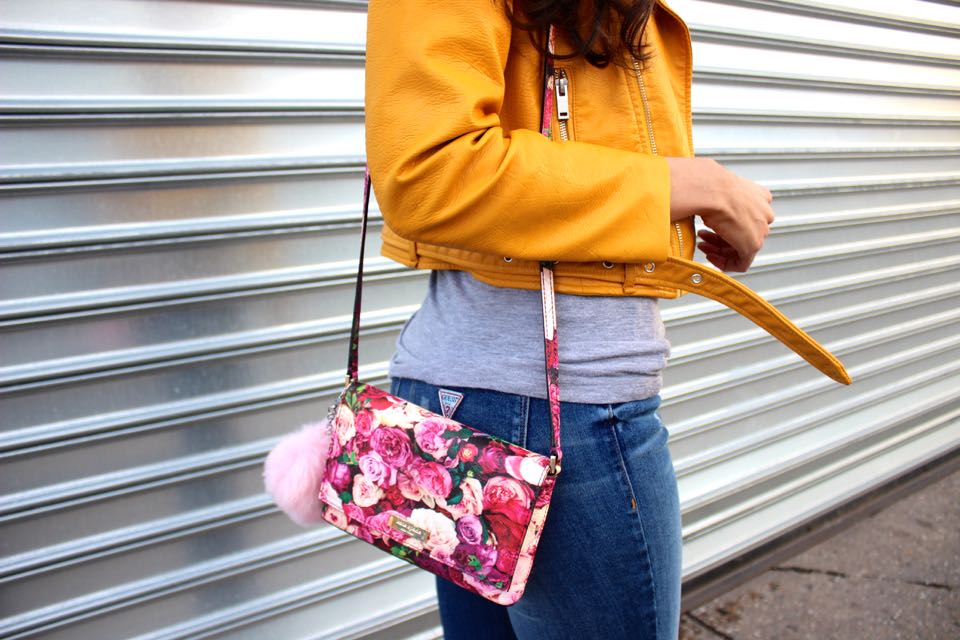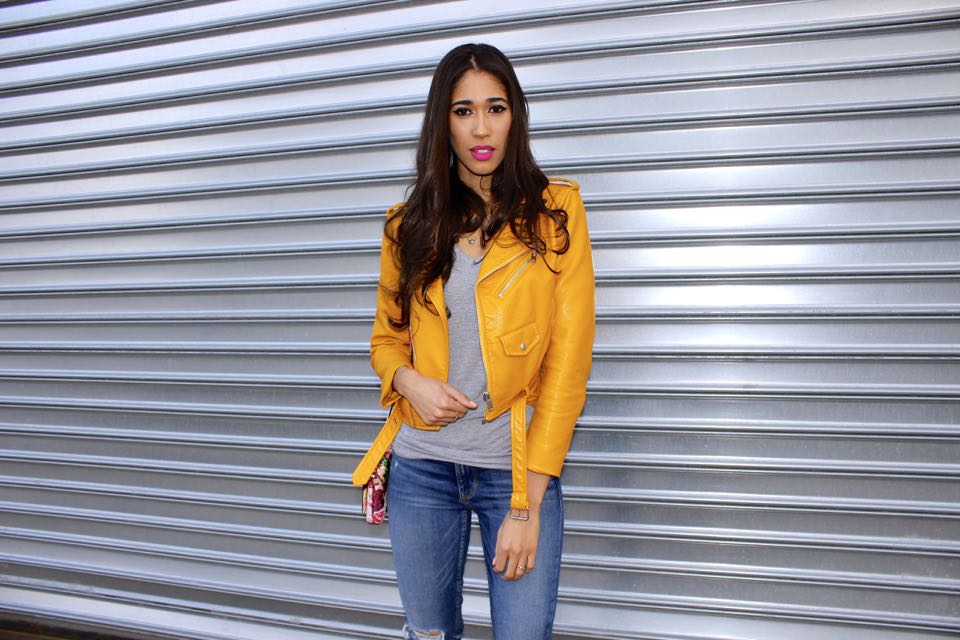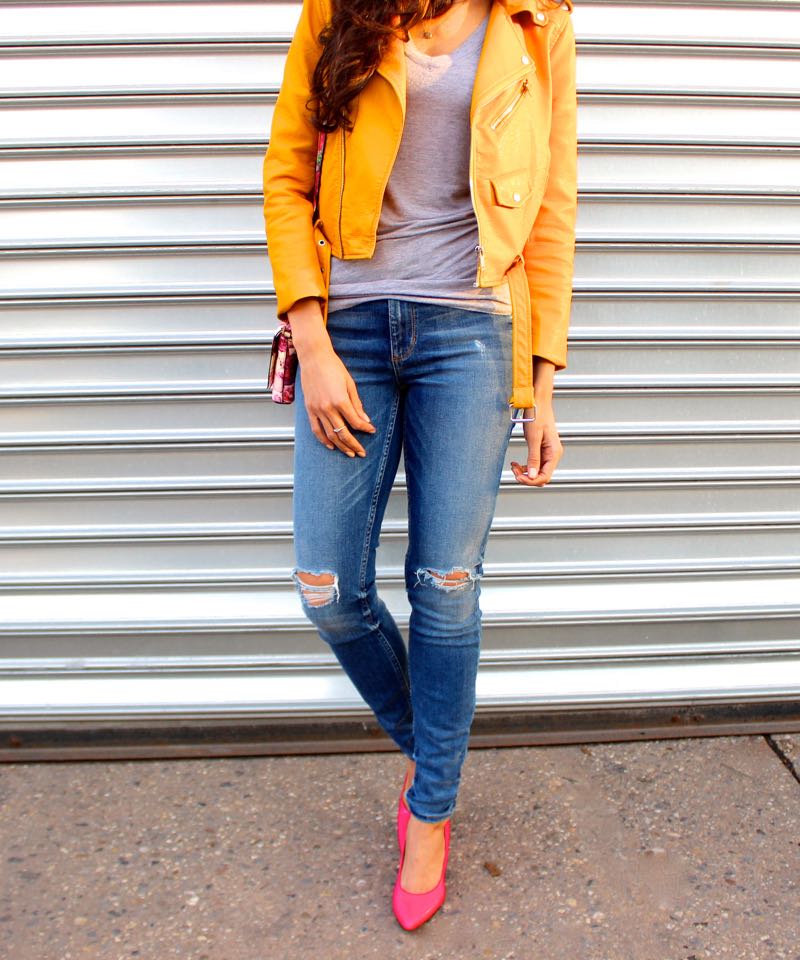 GET THE LOOK!
Jacket: Zara (HERE) // T-shirt: Marshalls // Jeans: Guess (similar HERE) // Purse: Kate Spade (ON SALE HERE) // Heels: Nine West (similar HERE) // Necklace: c/o Athra Luxe (HERE)

Happy Hump Day, beautiful friends!
I hope you're all having a great week so far! I'm having a bit of a moment with spring colored (leather) moto jackets. I admit, I'm actually quite a bit obsessed! When I saw this Zara jacket worn by my blogger babe, Filipa of Playing with Apparel, it just wouldn't leave my mind and then I saw it on Angela Simmons shortly after, and I knew right then and there that I needed to finally cave in and get it, I'm so glad I did; I guess I didn't need much convincing, huh?! What really intrigued me was that I've never seen a leather jacket this color before and I'm a sucker for unique pieces. I also knew that I'd get plenty of use out of it both now and during the fall. Yellow is also a trending color this season, so I knew it would be a great time to get it because I most likely wouldn't see it in a leather jacket again, at least not for a while anyway. Usually, through my own personal experience, when a color(s) is trending or deemed the color of the year, you'll see it everywhere and in every thing, but after the season is over, it's more of a challenge to find specific pieces in that color or hue.
As you can see, I paired the jacket with cool tones, since it's more of a mustard yellow shade, which also has a cool undertone. However, since it's yellow, I think it would look just as great paired with warm, golden undertones as well, making it quite versatile and flattering for every skin tone! As a side note, if you have fair skin and feel as though yellow washes you out, mustard yellow is the way to go, it'll help to brighten your skin tone! Also, a really easy and general tip to determine which undertone a color has, specifically for outerwear and purses, is to look at the metal accents on the pieces. Cool toned pieces will usually have silver or brassy gold hardware, while warm pieces will have strictly gold, otherwise the color and metal would clash. Of course dominant neutrals, such as black or white will have either of the two, since they don't have any undertones at all. This is incredibly helpful when deciding what bag or shoes to pair with you outfit, especially if some of the pieces you're wearing have metal accents or details. Sometimes, depending on the look I create, I don't mind mixing metals, but I do know people who are very particular about avoiding this, so it all comes down to personal preference.
Are there any specific colors that you're excited about wearing this season? Thanks so much for stopping by, my dear and beautiful friends, and I hope your day is as lovely as YOU!
XO,