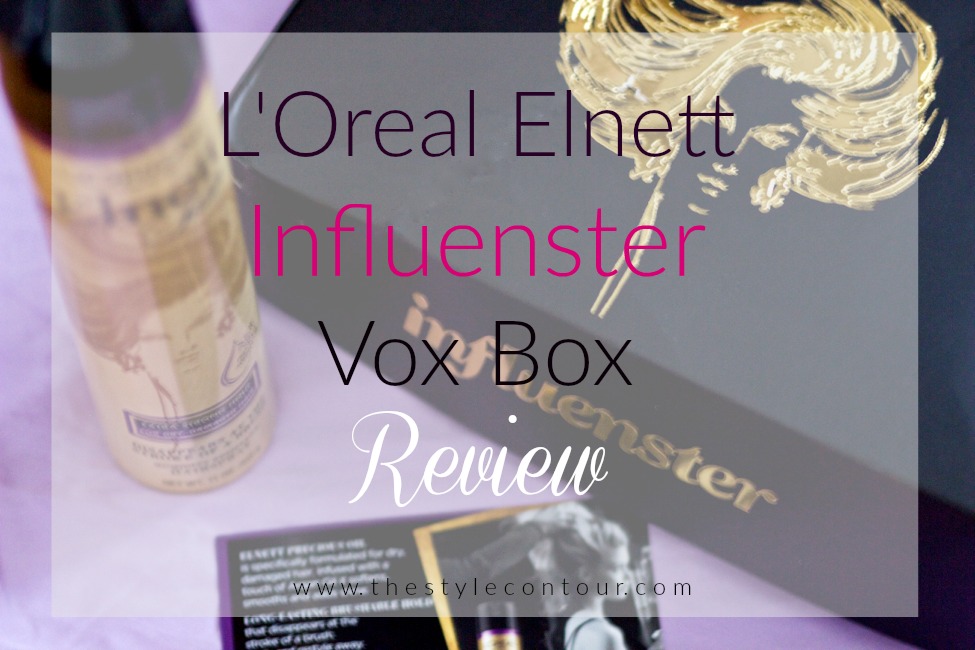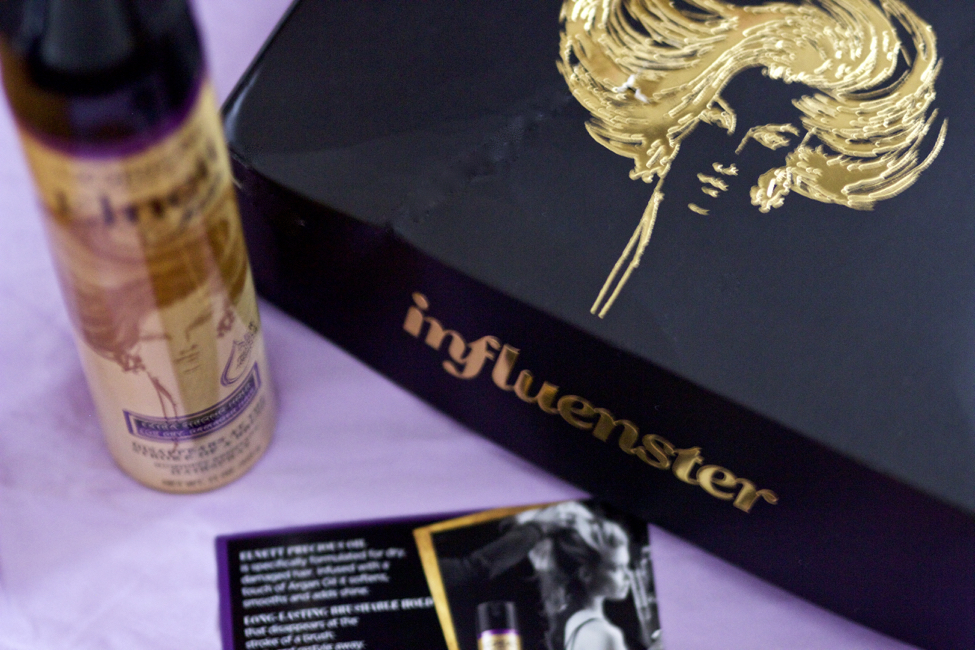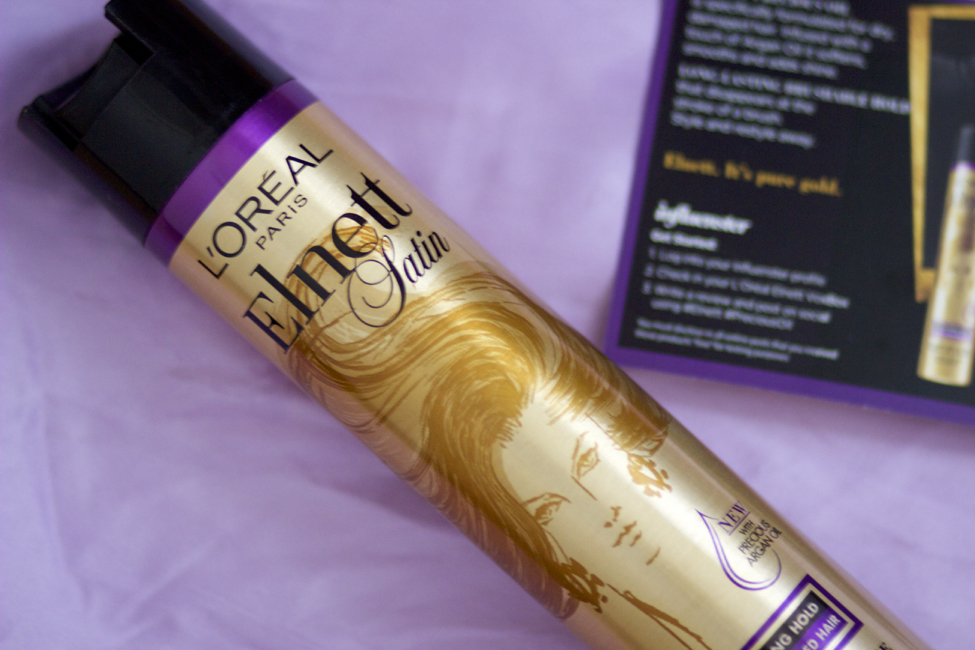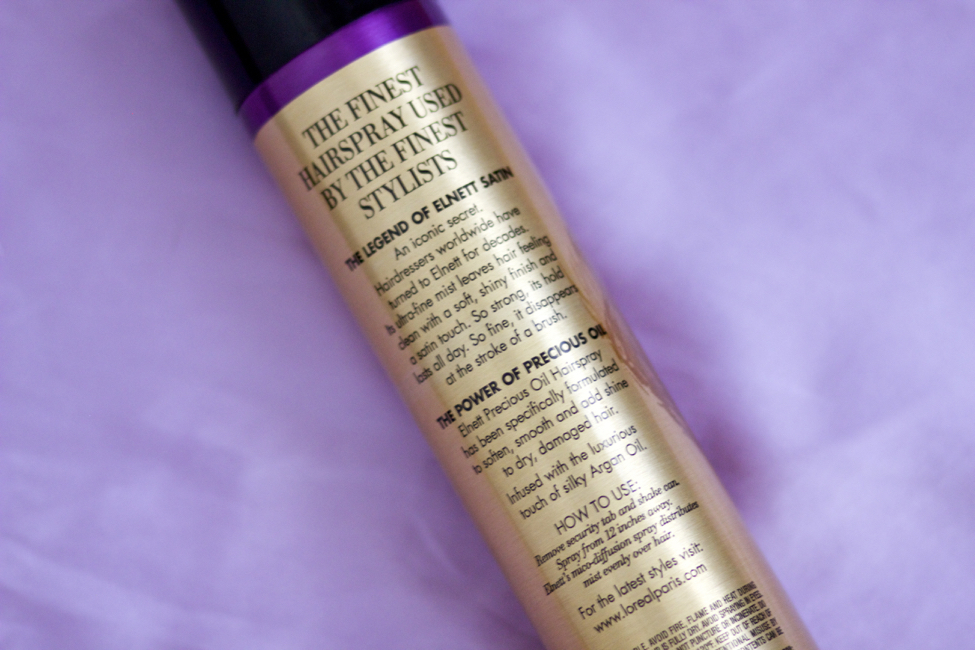 Happy Wednesday my sweet friends!
About a month ago, I received the L'Oreal Elnett vox box, courtesy of Influenster, which contained the extra strong hold hairspray for dry/damaged hair from the collection. As you all know, I predominately use organic or all natural beauty products, so I was a bit reluctant to give this hairspray a try. What persuaded me was that it contains argon oil, which is what my shampoo and conditioner set contain (see that post here). I don't really use hairspray because I haven't found one that I truly love, perhaps until now.
I actually really love this hairspray! What I love aside from the fact that it contains argon oil, is how it makes my hair feel, while providing such great hold. Most hairsprays that have a (extra) firm hold will leave your hair feeling stiff and when you brush after styling, you're left with white, dandruff looking residue. That was not the case with this spray. I'm actually quite impressed with the hold it provided, while still leaving my hair looking smooth and feeling soft to the touch. You wouldn't be able to tell that I used hairspray, it didn't have that hardened, separated finish.
I also noticed that many of you began commenting more on my hair shortly after using it (especially in this post) and I found that to be a good indicator that it was doing something noticeable different to my hair for you to note a change. Though my hair isn't dry or damaged, I still like to moisturize it to maintain it's health, so I would continue using this particular spray. I know that there are quite a few in the range (I believe 5), so I'm not sure if results would vary, but this is an extra firm spray, so if there would be any stiffness or residue, I'd expect it from this one.
I definitely suggest you give it a try. I was impressed to see that it has a 4.5 star on Target's site with over 300 reviews! I'm definitely one who purchases products based off what other bloggers are saying, as well as customer reviews.
What are some of your favorite hairspray brands? Have you tried any from this collection?
Thanks so much for stopping by, my friends, and I hope you have a great day!
XO,