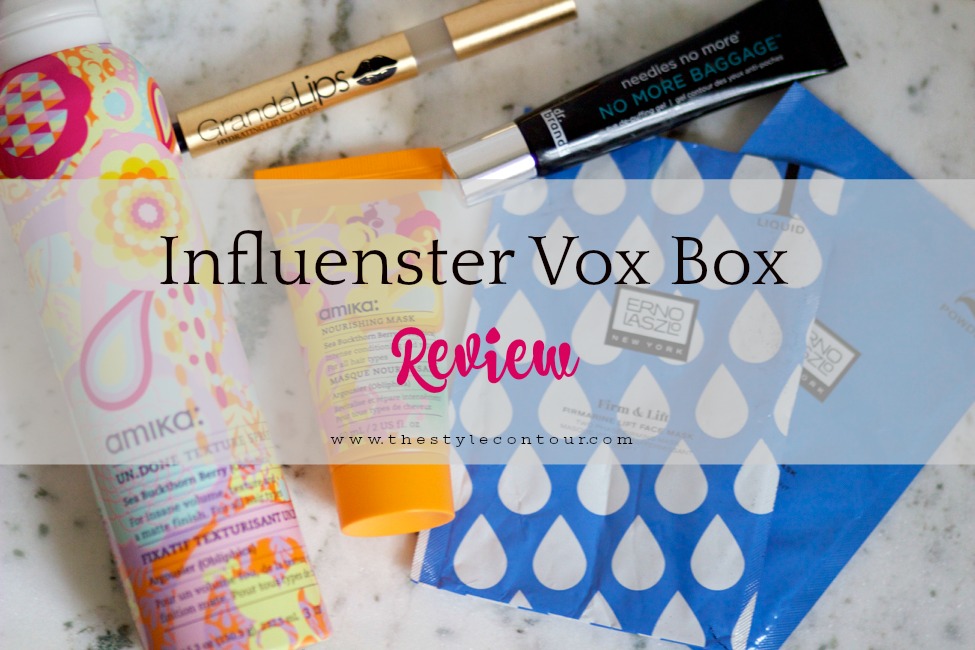 ---
---
Happy Friday my sweet friends!
About a month ago, Influenster sent me a vox box filled with some goodies to test out. I always look forward to being selected by them for their vox boxes because I've discovered some great brands and products through those boxes. Since having Aviah, though, I've been more selective about my skincare and products I'm willing to try. When I was pregnant, my entire skincare regimen changed and since then, I've continued to restrict my products to mostly all natural, organic, and paraben free. Since I'm nursing, I'm super paranoid about chemicals being absorbed through my skin. This isn't to say that I only use these kind of products, but 90% off my makeup and beauty collection is.
I preface this to say that I, unfortunately, wasn't able to test out all of these products myself. Instead, my mom was kind enough to sample the ones I didn't, which quite frankly were nearly all of them, haha. The only products I tested myself were the Amika texturizing spray and hair mask.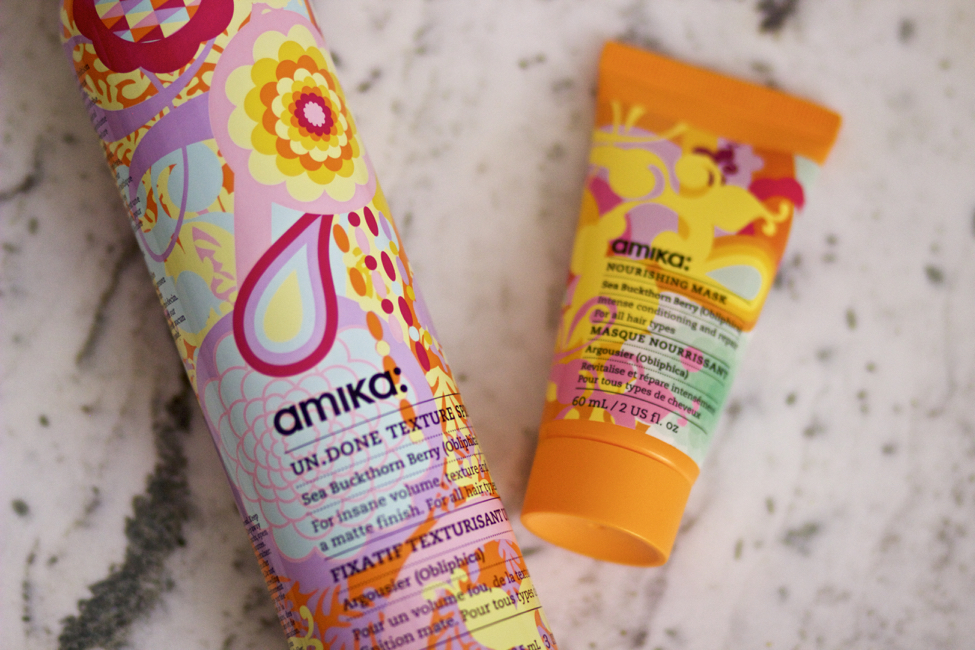 Texturizing Spray- I have to admit, I wasn't crazy about this product and it's not because it isn't any good. I don't tend to use texturizing sprays because quite frankly, I don't really style my hair much other than leaving it out, a ponytail, or top knot. The times I tested this out on my hair left loose and it provided a wild undone, untamed look, which was cool. I prefer products that smooth out my hair, since it's curly and tends to do its own thing, but if you're looking for a product that will enhance that undone tousled look, I think you'll like it! Plus, it's free of parabens, sulfates, and phthalates and how cool is the packaging?!
Hair mask- I honestly really wanted to like this mask, but it didn't do it for me, unfortunately. I love the smell and the interesting ingredient list, which consists of vitamins A, E, and C, as well as super fruit sea buckthorn berry, which I've never heard of before! I tried it a few times and I didn't notice anything different in terms of texture and finish after styling my hair. It didn't leave a negative look, but it didn't do anything either. I'm going to continue using this to see if anything changes. Have you ever tried a product at first and didn't like it only to end up loving it later on? I kind of feel like that will be the case with this mask.
Now, let's begin where my mom took over...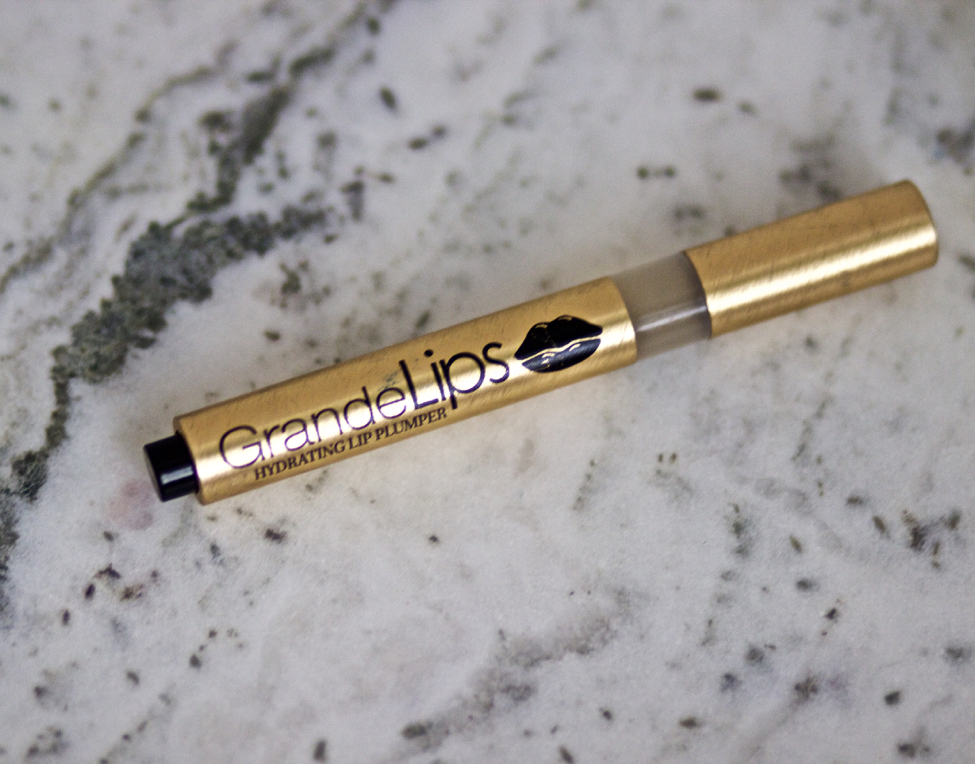 Grande Lips Hydrating Lip Plumper- She said she that she didn't notice any dramatic changes in her lip size. She felt a tingling sensation and her lips felt very hydrated, but didn't look noticably larger. The reviews on Sephora seem to back up what my mom said, so I don't think this is worth a try. If it were advertised as a lip balm, it would be worth looking into, but since it's labeled a plumper and not many have expereinced it, my mom suggests you pass.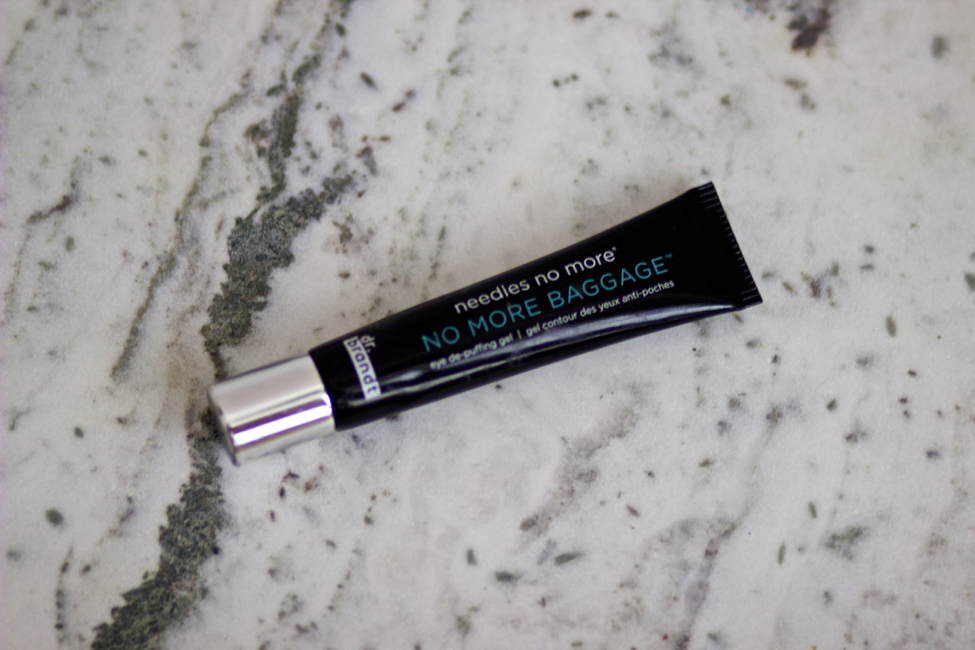 Needles No More, No More Baggage- My mom really liked this product! She said it made a significant difference in the way her under-eye looked, plumping the area. She's in her early 50s, so she said this would work noticeably for mature skin.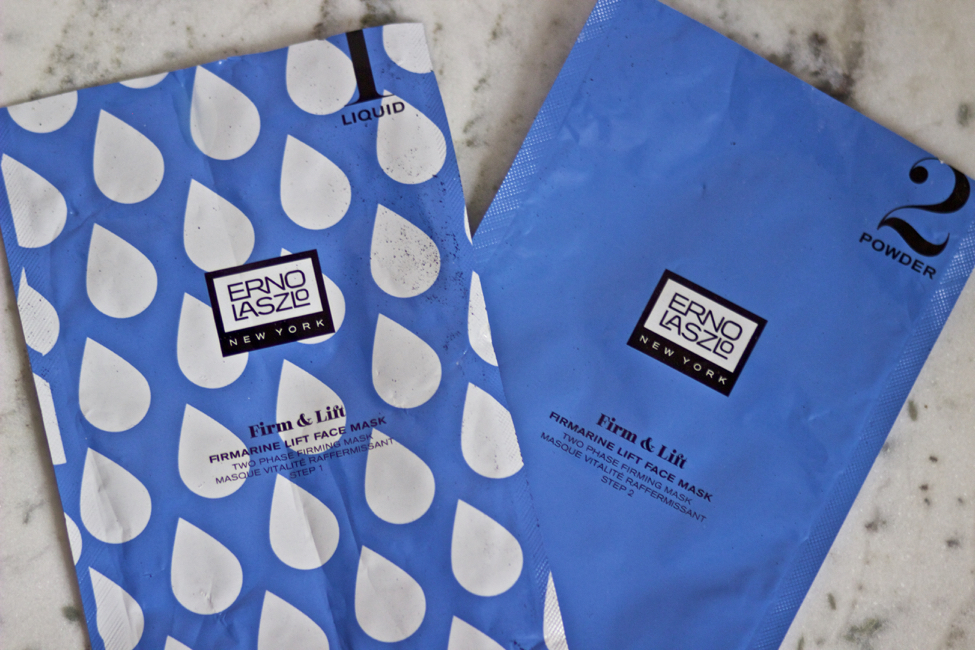 Erno Laszlo Firmarine Face Mask- I'm saving the best for last, according to my mom; she loved these masks! As you can see, it's a two step process in which you mix the powder and cream to form a blue paste to apply on your face. Once it's ready, you peel it off. She said she noticed immediate results in her skin looking more plump and youthful. Again, she said that this would be a product that those with more mature skin would benefit and notice best results with. I, personally, have been reading so many positive reviews on this brand. The box didn't say that it was natural and paraben free, but I'd like to look into the vitamin c line that I've read is quite amazing and see if it is.
I hope you enjoyed this post, my dear friends! It's quite different than my other beauty posts and reviews, since I've included the results and options of someone other than myself testing these products. As mentioned, my mom is in her early 50s and has combination/oily skin and quite honestly, has very few wrinkles, which makes everyone believe she's my sister. Yes, she loves to get that reaction, lol. Mom of two with three grandchildren and she loves to be mistaken as the third sister.
Anyway, thanks so much for stopping by, I hope you all have an amazing weekend and I look forward to seeing you in Monday's blog post!
XO,