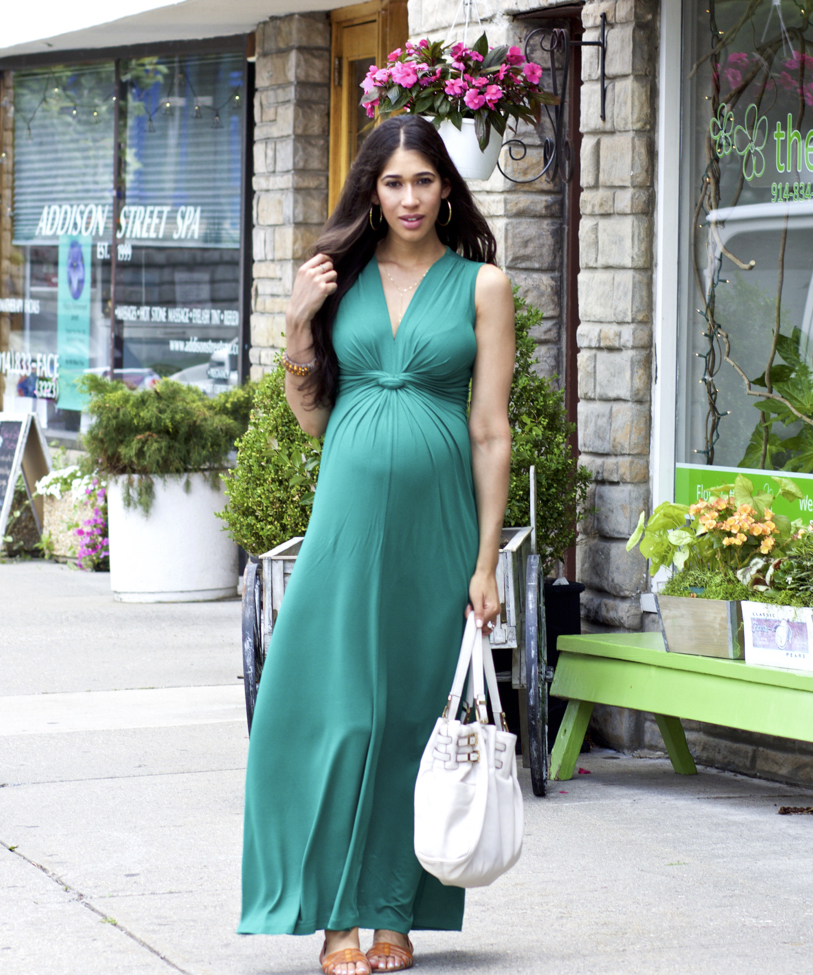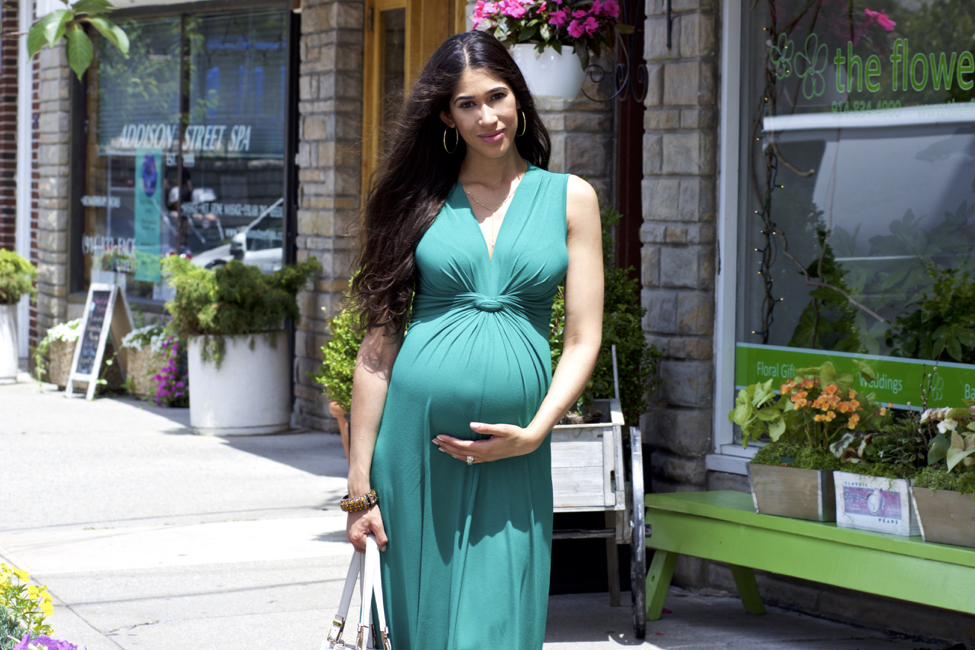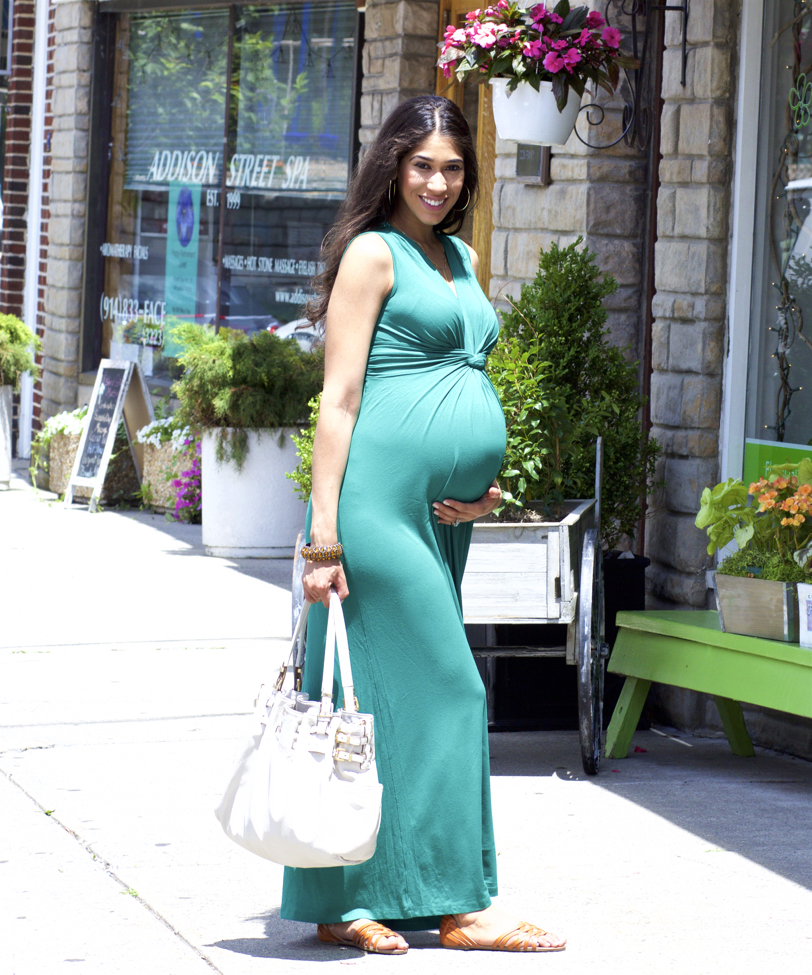 Dress c/o | Bag: Similar | Sandals
---

---
Happy Friday my gorgeous friends!
As many of you know, the 4th of July is my due date, which is this upcoming Tuesday! So, at this point, Baby A can arrive at this very moment (which I'm hoping for) or extend her stay in my belly, haha. To be honest, I'm at the point where I'm just so tired of being pregnant, which I feel like I've been forever, and I know she's tired of being tucked in my belly too because she frequently stretches and so far, the doctor is saying she's about 7.7oz, she's a big girl (I was over 8lbs). I've been very tired, so as I've mentioned these past couple of days, simplicity for me is key when it comes to getting dressed. Of course I want to look stylish, too, and that's where Séraphine, a maternity line I've recently been introduced to comes in.
Founded in 2002, Séraphine, is one of the most trendy and stylish maternity brands that have become favorites amongst celebrities and royalty, yes, royalty...The Duchess of Cambridge, Kate Middleton, herself loves and wears the brand, as does Jessica Alba, Anne Hathaway, and Gwen Stefani to name a few! So, when I was presented with the opportunity to collaborate with this sought after and esteemed brand, I was more than intrigued!
The quality of this dress is absolutely amazing and I say this with no exaggeration. One thing you may not know about me is that I hate ironing with an ultimate passion. I often bribe Eddie to iron my clothing because I just can't stand to do it. I think burning my favorite pair of pants years ago has something to do with it, lol. After he was so kind to iron dress, he kept raving about the material and how great it felt, which says something because he usually says nothing, lol.
I love the knotted detail in the front coupled with the ruching, which I feel creates a nice flattering effect to the bump and hip area. If you've been pregnant or are pregnant, then you'd know your hips get wider and so when not mindful, certain pieces can make them appear even more wide, which with in conjunction with a (growing) bump, you don't want. What I also love about this dress is that it can be easily dressed up or down, making it a great option for a summer wedding or event. Depending on the stage of your pregnancy, you can style it with a pair of cute wedge sandals or a pair of slides or espadrilles for a more casual feel, as I've done here.
If you're expecting, I definitely suggest you check out Sérpahine, or if you know someone who is, perhaps you can introduce them to the brand!
Thanks so much for stopping by, my dear friends! Perhaps the next time you'll here from me, I'll be a mommy ;) Stay connected with me on Twitter and Instagram, which is where I'll most likely be making the announcement if and when it happens!
XO,