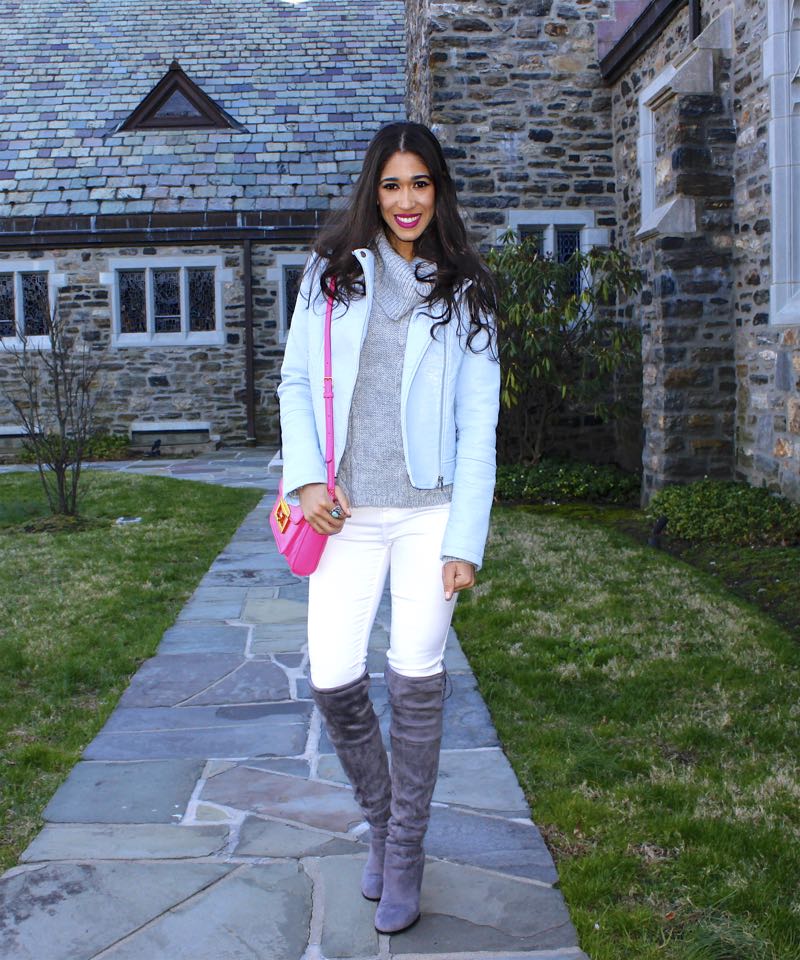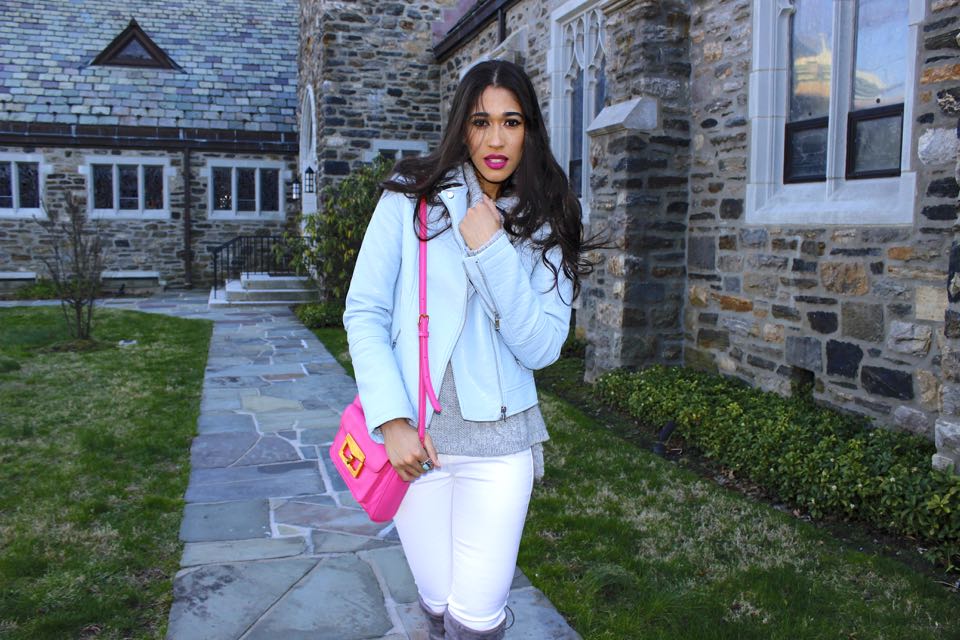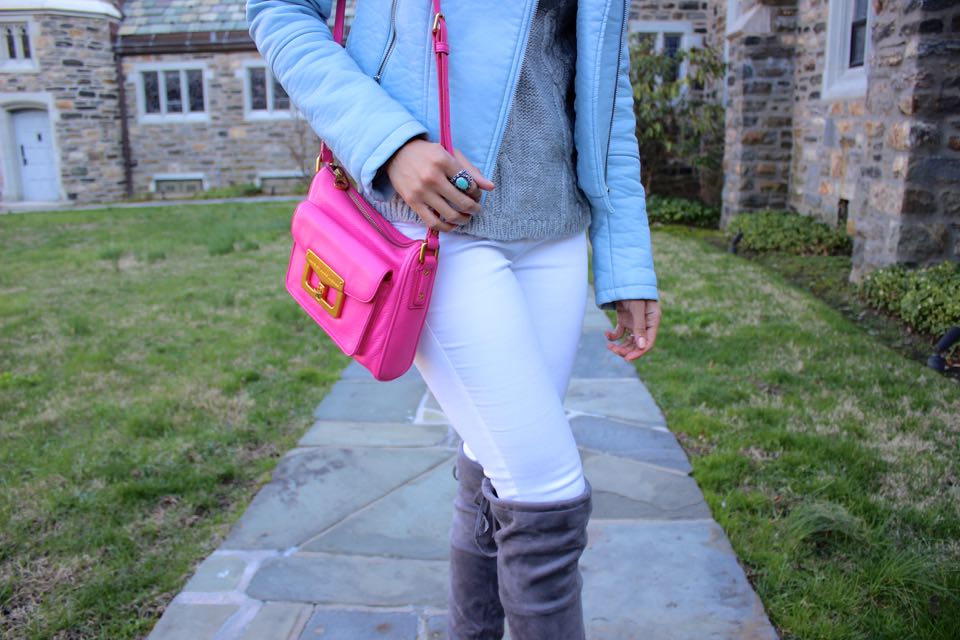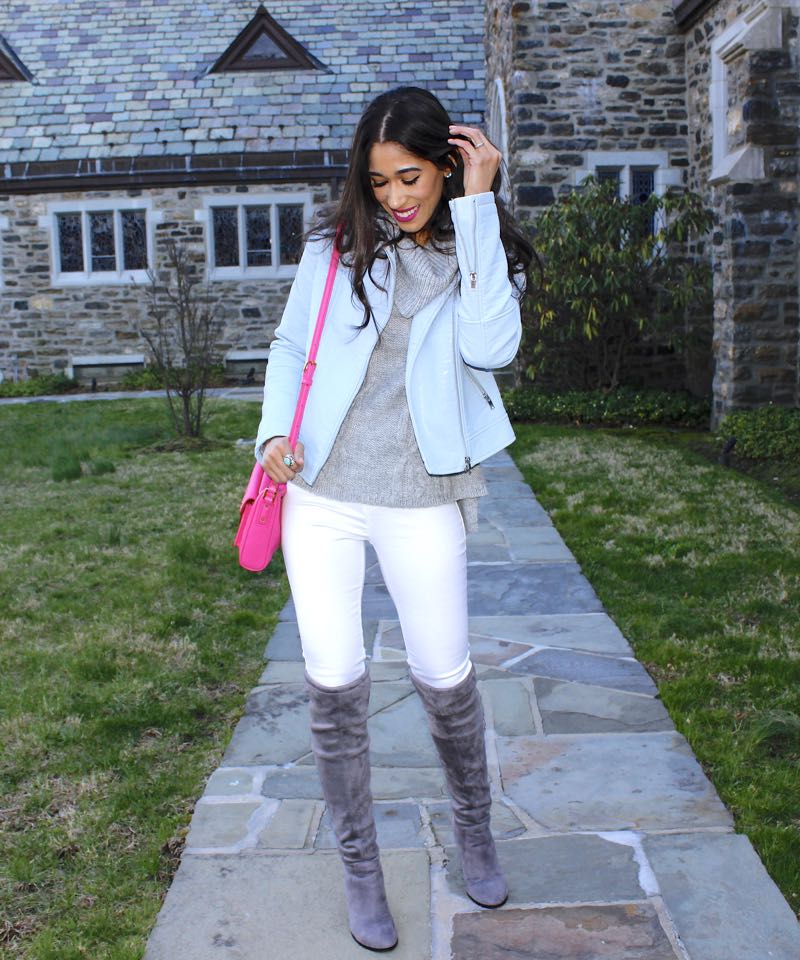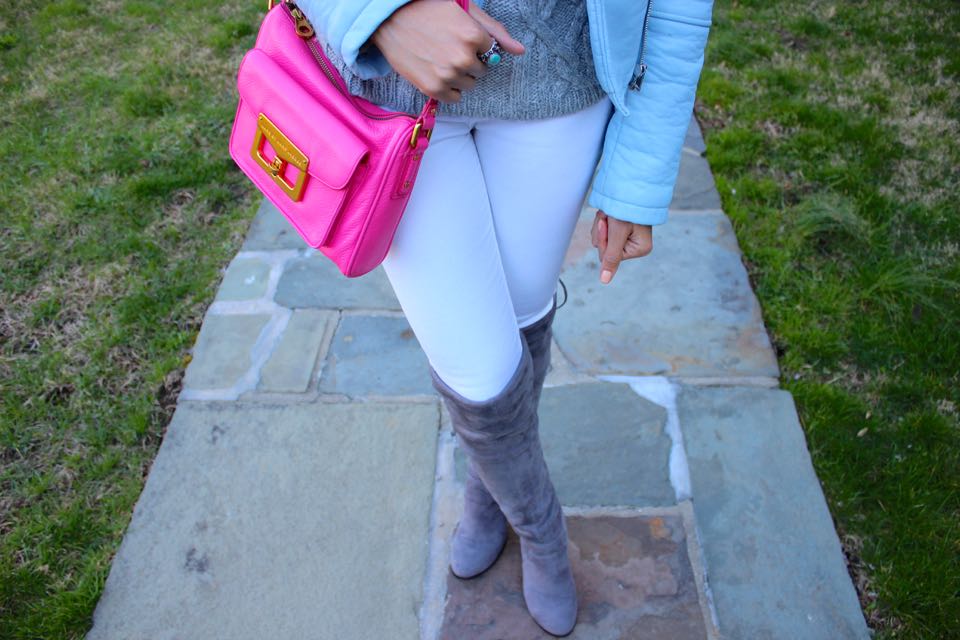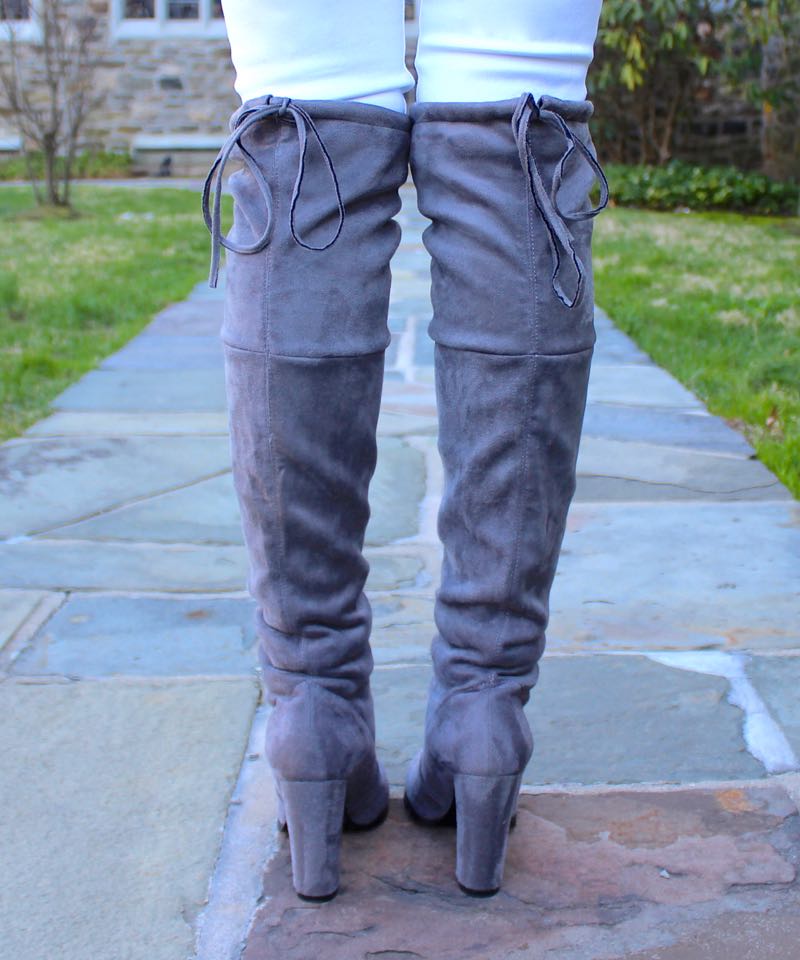 GET THE LOOK!
Jacket: Dorothy Perkins (similar style ON SALE HERE) // Sweater: Cynthia Rowley (similar HERE & HERE) // Lipstick: YSL (HERE) // Purse: Marc Jacobs (similar HERE) // Boots: Choies (ON SALE HERE)

Happy Monday, my beautiful friends!
I hope you all had a wonderful weekend! I told you on Friday how much I prefer to relax during the weekends and for the most part, I did just that. Some of you were telling me you do, too, so I hope you enjoyed every minute of it! So, can you believe that there's a weather advisory issued this morning for the freezing temps we've been experiencing here?! You guys, it's April! It seems as though winter doesn't want to leave. So, what do you do when you're technically no longer in the winter season, yet you're still experiencing colder temps? I believe I have some simple and practical ideas...
My first suggestion would be to layer. While you may be experiencing colder temps, chances are it's not so cold that you'd need a heavy coat, thankfully! This is when I think having a leather or bomber jacket in a spring like color or neutral would be beneficial. The lighter color in the jacket will help to create that springtime feel and you can layer it over a chunky sweater in either a vibrant color or lighter neutral, as I did with this heather grey cable knit sweater. I put an emphasis on a lighter neutral because I do understand that there are some who don't necessarily prefer wearing color, so to help create a spring feel, softer neutrals would be key. For example, instead of opting for black, reach for heather grey or taupe. Speaking of lighter colors, my second tip would be to wear lighter denim, either a medium blue rinse, white or grey. I'd also suggest wearing lighter boots, in various shades of grey or brown, like camel or cognac. Lastly, try a vibrant lip and/or accessory. This has got to be the easiest way to brighten up an entire look. If you're one who's committed to the #allblackeverything, a pink or light purple lipstick can instantly bring life and a refreshing feel. If you're not into vibrant makeup, you can carry this tip over into nail polish or a purse. I've had women share that the reason they don't wear color is because they don't feel they can "pull it off" and I generally suggest a small purse, like a cross body, that's petite in shape, yet impactful in style! It's a great way to ease on into color in a less intense or overwhelming way.
Tell me, how has the weather been in your neck of the woods?! I hope you found this post helpful in creating a spring outfit even on those days when it doesn't feel much like spring at all! Thanks so much for stopping by and I hope your day is as amazing as YOU, my dear friends!
XO,