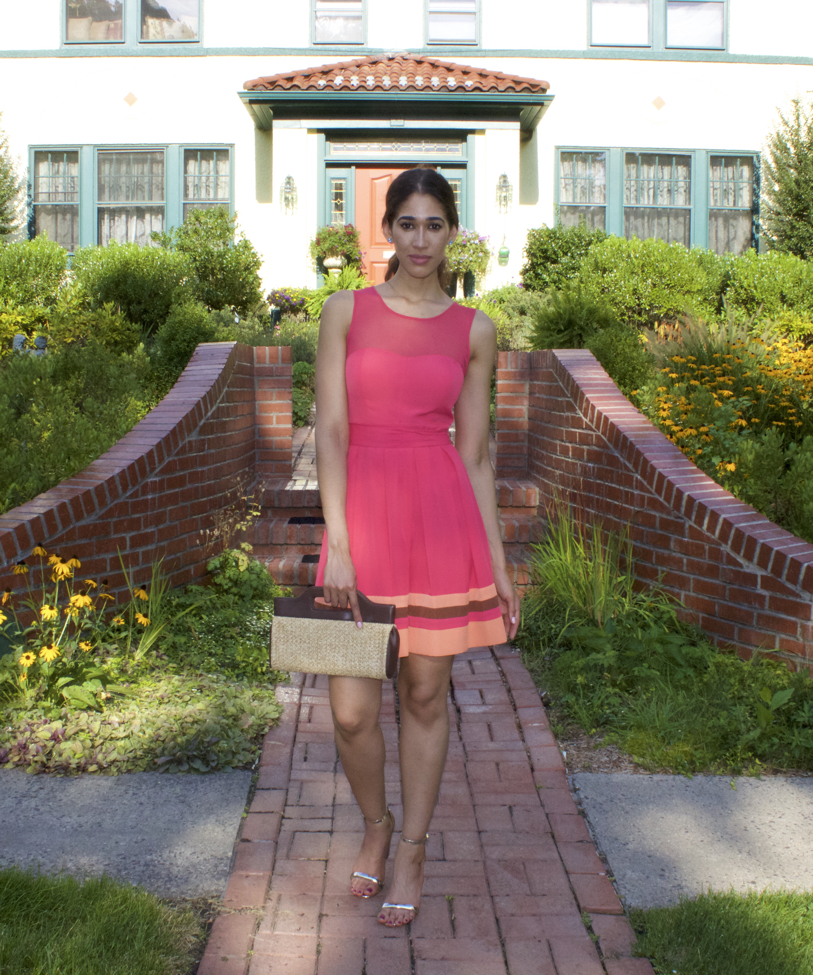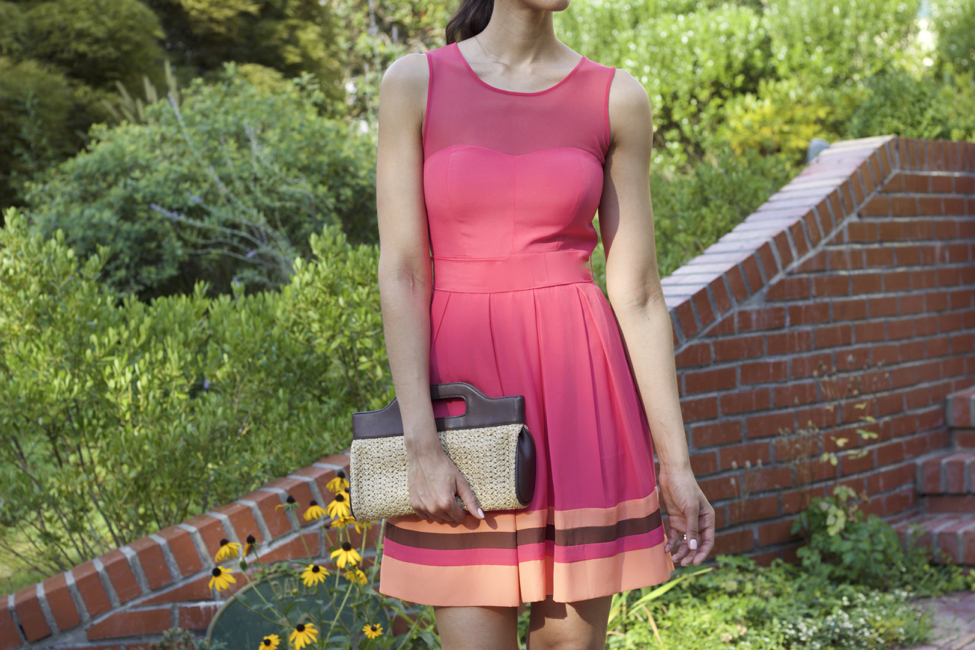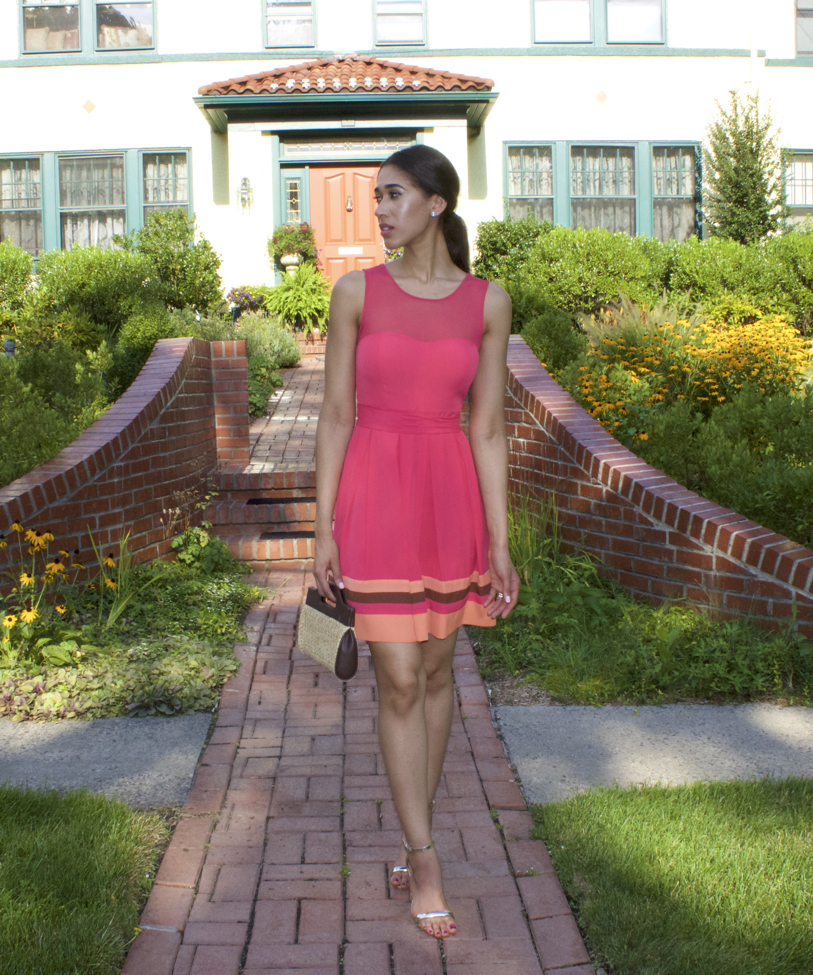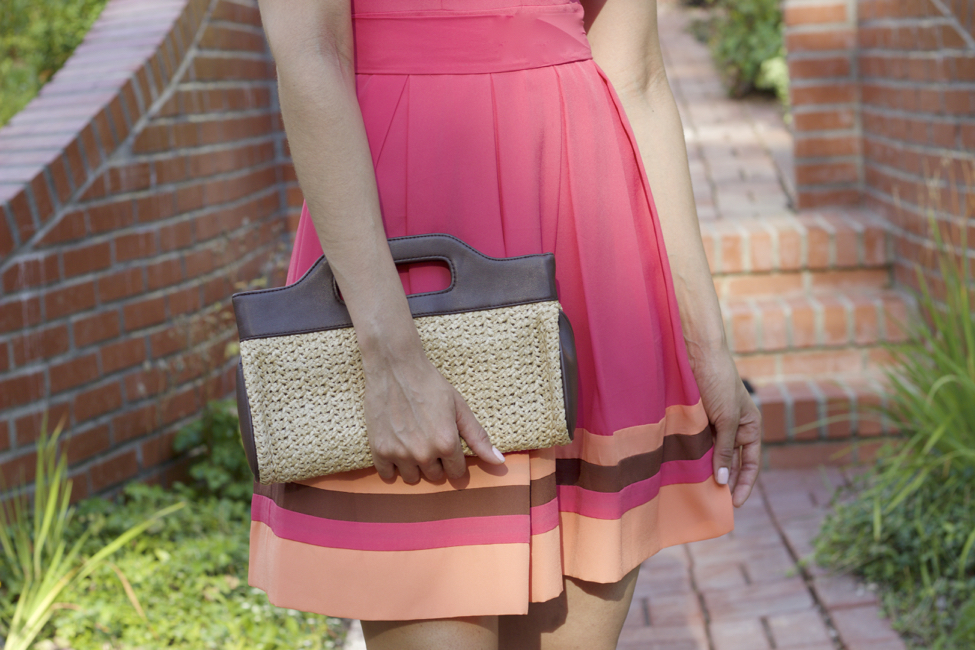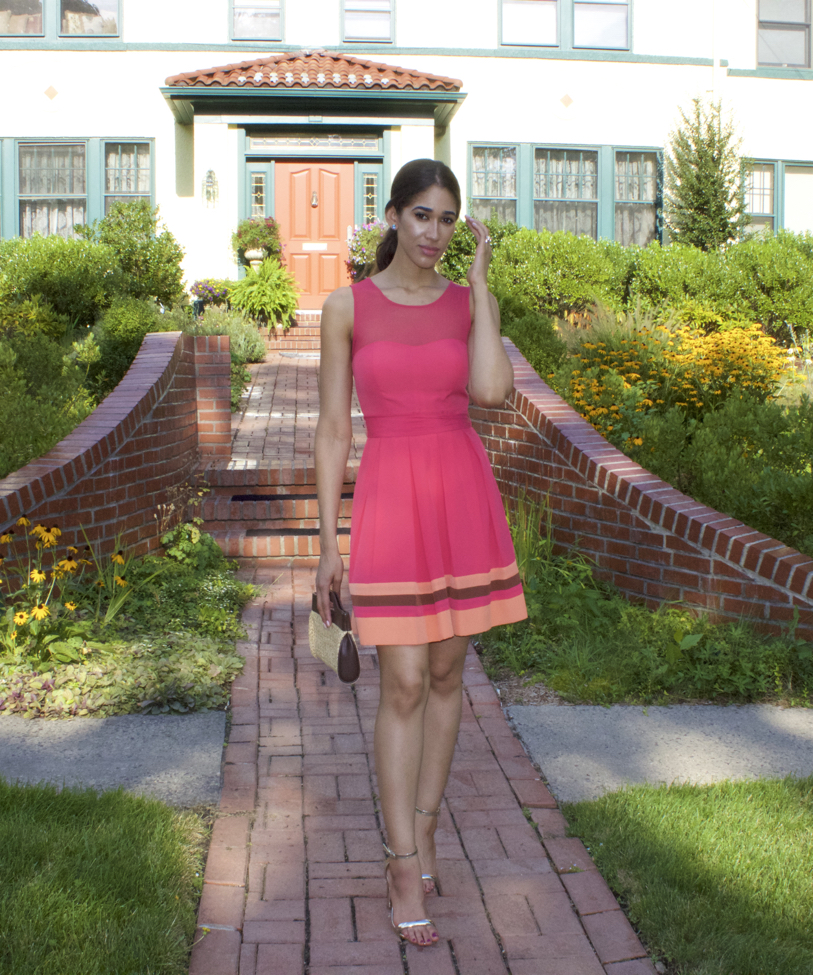 GET THE LOOK!
Dress: GUESS (similar HERE) // Clutch: Ann Taylor (similar ON SALE HERE) // Sandals: ALDO (similar HERE)

Happy Friday, friends!
I'm SO ready for his weekend, you have no idea! I've been non stop all week unpacking, washing, cleaning, and practically every other verb ending in ing, haha. What I really want to be doing is relaxing and hopefully I can do just that this weekend!
Anyway, I'm not ticked off at all, though it kind of looks that way in these photos. I was just extremely hot because it was so humid when we were taking these photos, almost unbearable. I love warm, sunny days, but if there's one thing I just can't stand, it's humidity!
This is exactly why I chose to wear this dress, it's one of my favorites, though I say that about practically every dress I own. I tend to be extremely picky when it comes to dresses, so nearly all of the ones I own, I truly love. What I love about his particular one is the mesh detail and sweetheart neckline. It kind of gives the effect of two different necklines or a layered look, which I think is cute.
If you have a smaller bust, sweetheart necklines can do wonders in creating the illusion of a fuller bust and with that, I want to mention if you naturally have a larger bust, you may want to keep that in mind, if you don't want your bust to appear fuller. Though, depending on your comfort level, some with larger busts do like the effects, as it enhances what one already has, so it all comes down to personal preference.
I also love the color of this dress, which is a nice coral shade. I only have a hand full of coral pieces in my wardrobe, but I love the glow they provide to the skin, as mentioned in a previous post. It's really one of those colors that looks great on everyone and can beautifully enhance a tan, which I'm lacking; can you believe we've only been to the beach once this year? (shrug).
Anyway, thanks so much for stopping by, my dear friends! I hope you have the most amazing weekend and I'll see you back here on Monday with a brand new post! Sending lots of love your way!
XO,