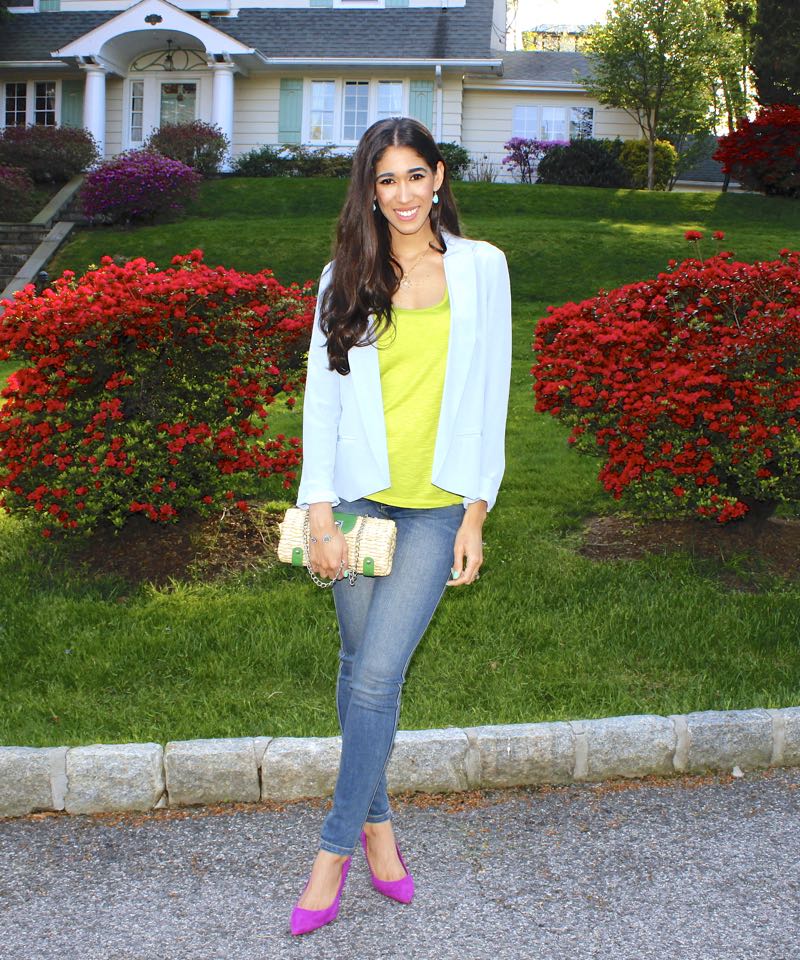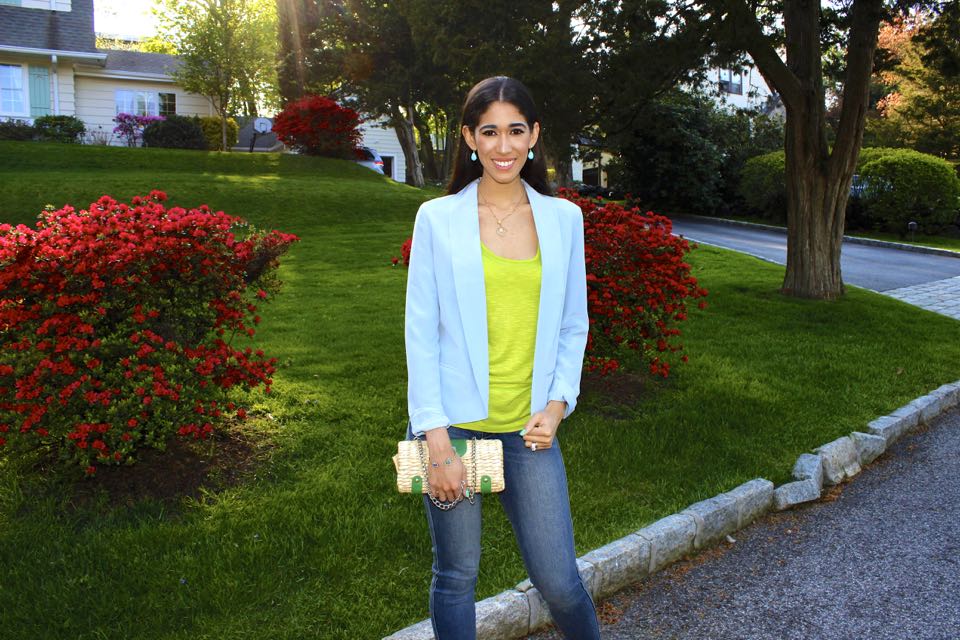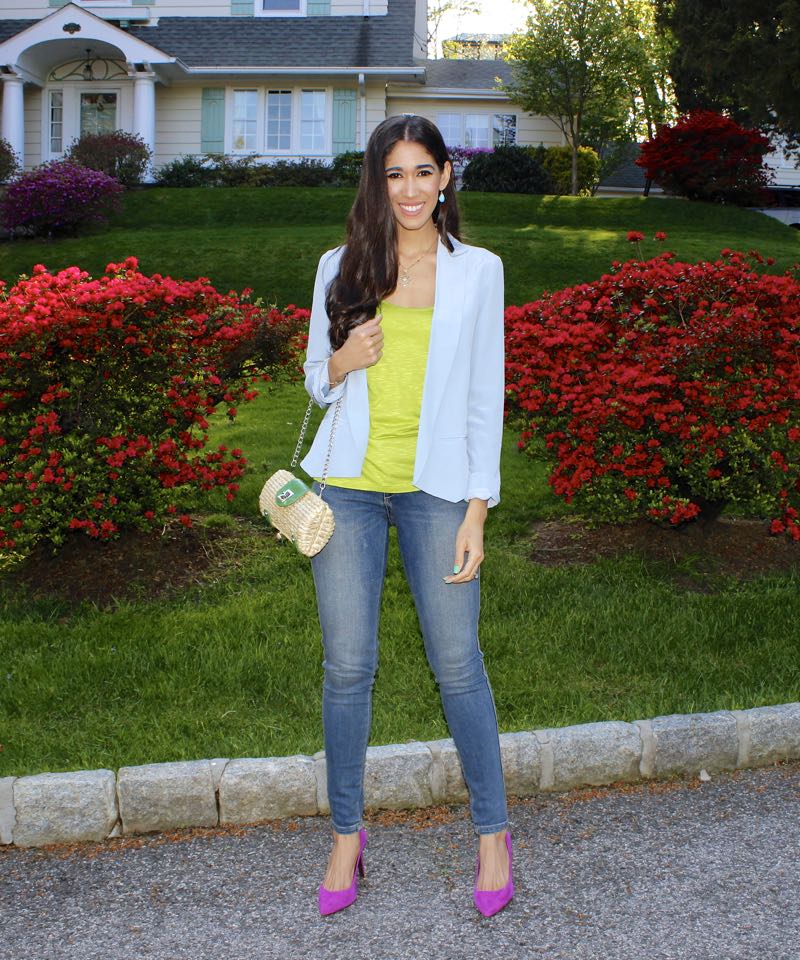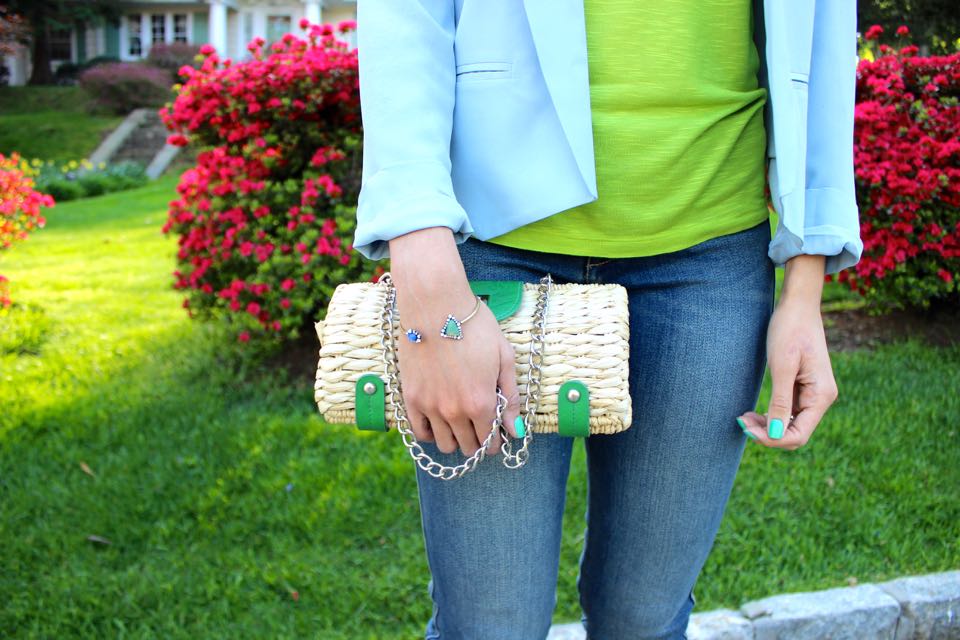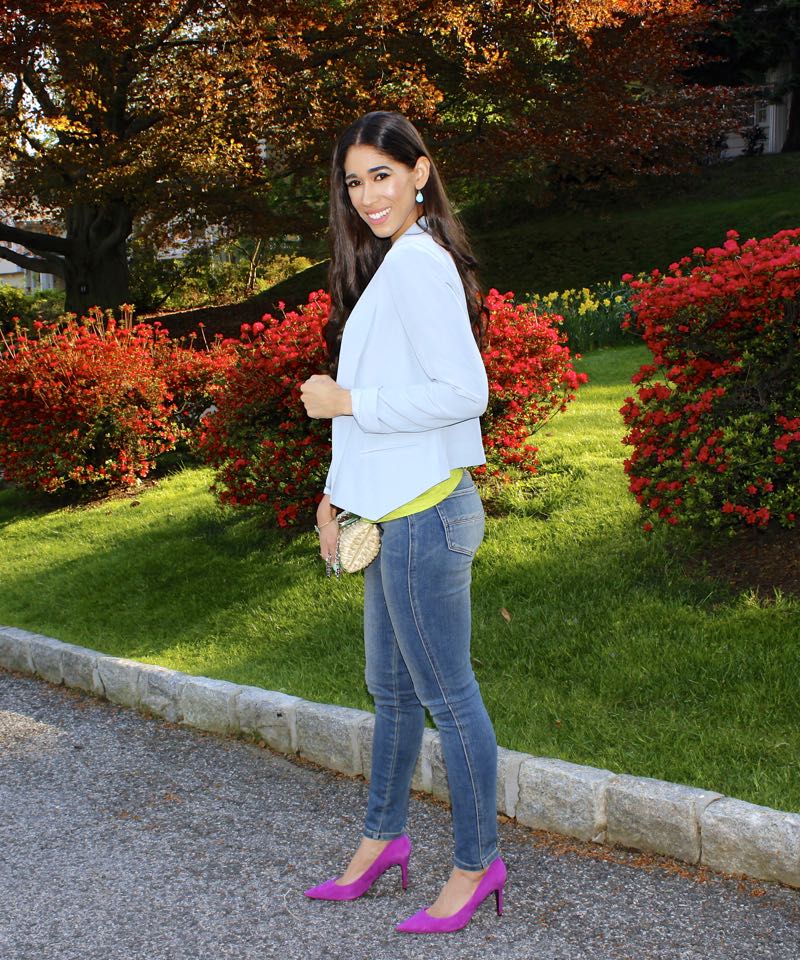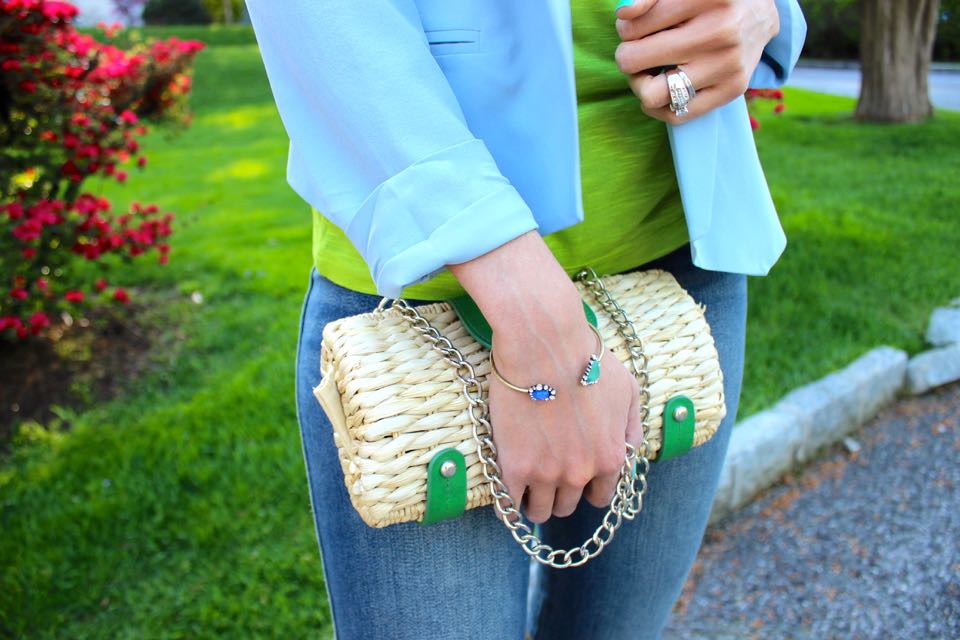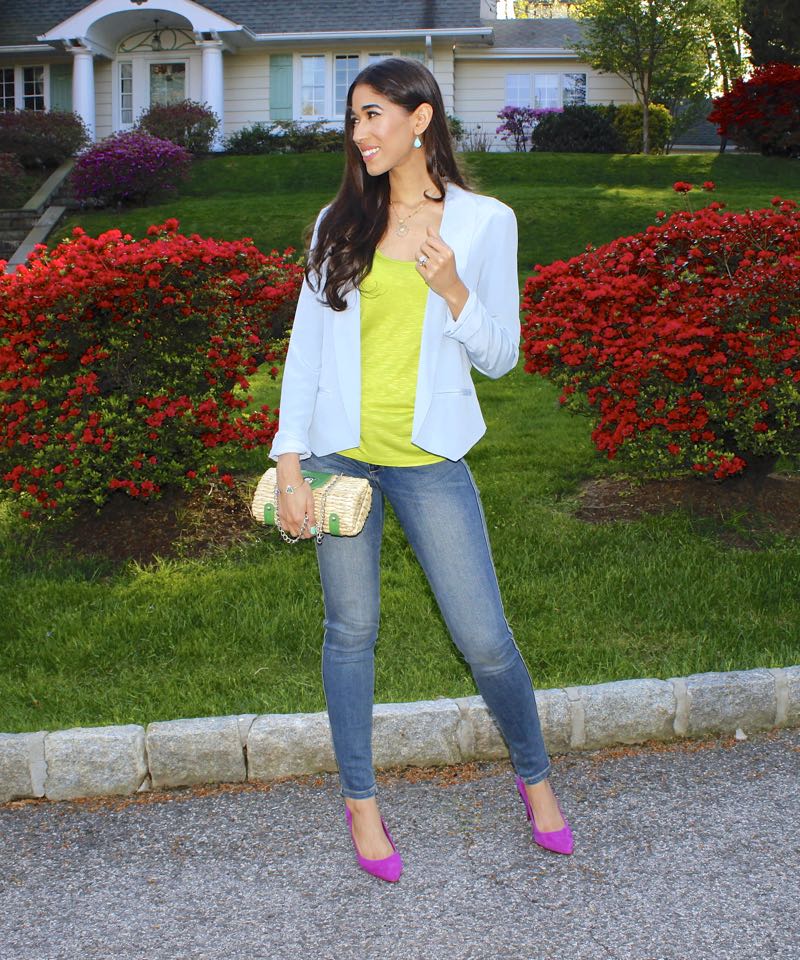 GET THE LOOK!
Blazer: Cynthia Rowley (similar HERE) // Tank: Marshalls (similar ON SALE HERE) // Jeans: New York & Company (HERE) // Earrings: What Would V Wear Collection // Clutch: Marshalls (similar ON SALE 64% OFF HERE) // Shoes: Ralph Lauren (similar HERE)

Happy first day of May, beauties!
Can you believe that we're already at the start of May?! I know I can't! I just feel like time is going by so fast and instead of repeating it at the end of each week that flies by, I figured it'd be okay to say it at least at the start of every new month, haha! I hope you all had a great weekend and are feeling inspired to begin both a new month and week. I say make plans, but right them all in pencil! It's great to start a new month with plans and prospects, but let life unfold and you'll be happy you did...sometimes in the long run, let's be real!
Anyway, for today's outfit, I combined a number of colors, all of which have one thing in common, which makes them blend together so perfectly; they all have cool undertones. This is one of the easiest ways to determine if colors would work well together when attempting to create an outfit. When creating an outfit, we will generally start off with one item and then add others to complete or finish off the look. If the main piece you want to work with has a cool undertone, which simply means it has a blue/grey/ash tint to it or would pair best with silver accents, then it would look great paired with pieces that have the same effects. For this look, I started with this citron green tank and then reached for this serenity blue blazer to add on top. I wasn't in the mood for a nude pump, so I went for these radiant orchid ones instead and finished the look with a basket woven clutch I purchased a few years ago at Marshalls; it adds that perfect springtime feel, doesn't it?!
I hope this post not only helped give you some ideas on how you could create a more colorful pairing in general, but some inspiration in styling the trendy color of the year, serenity blue! We most often see it paired with neutrals or with the rose quartz (blush pink) which is also the color of the year, but there really are other color options you can and should explore and I hope this look really showed that! You could of course just pair your serenity piece (light blue) with either of the two colors, it doesn't have to be with both, at least you have an idea as to how it would look paired together. Thanks so much for stopping by my dear and beautiful friends and I hope you have the most amazing start to your new month, cheers!
XO,