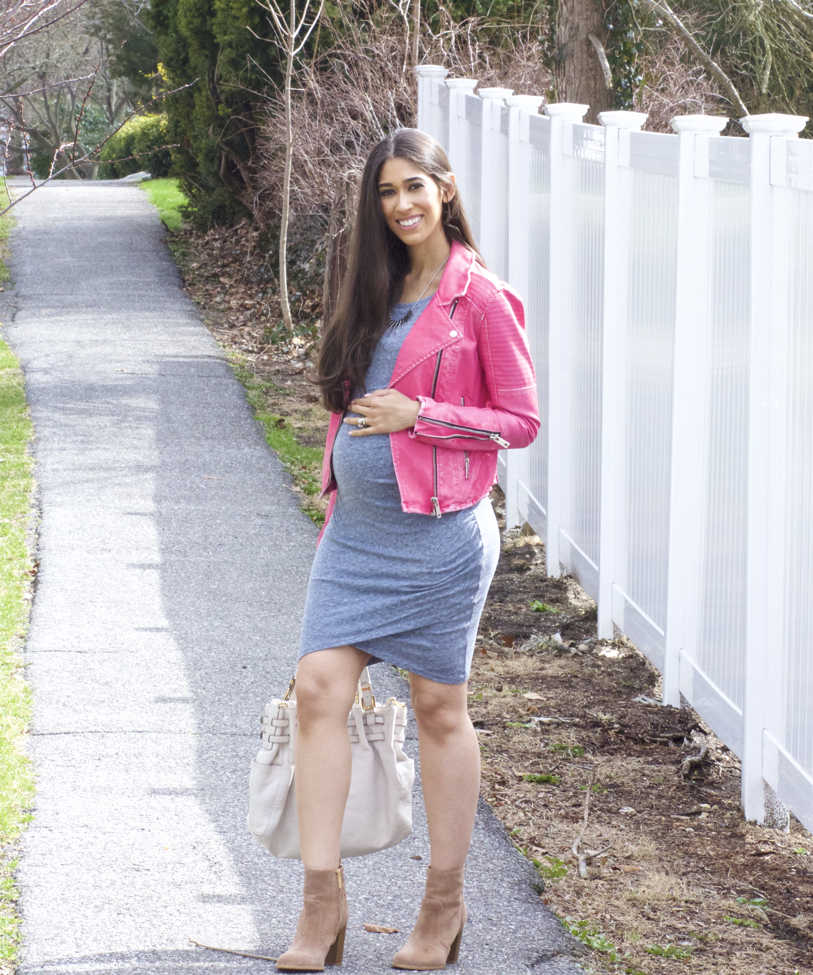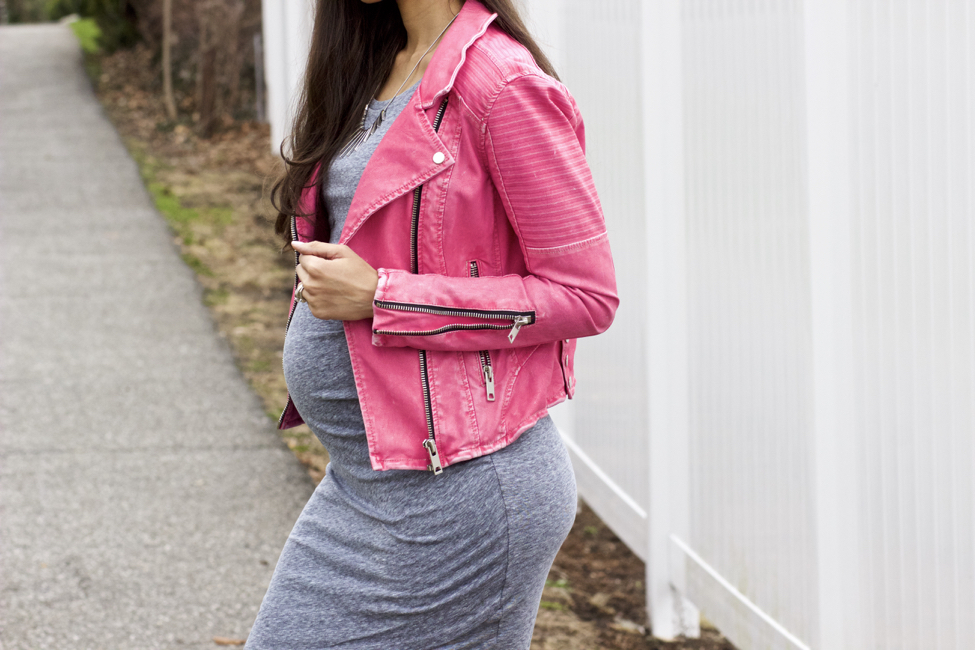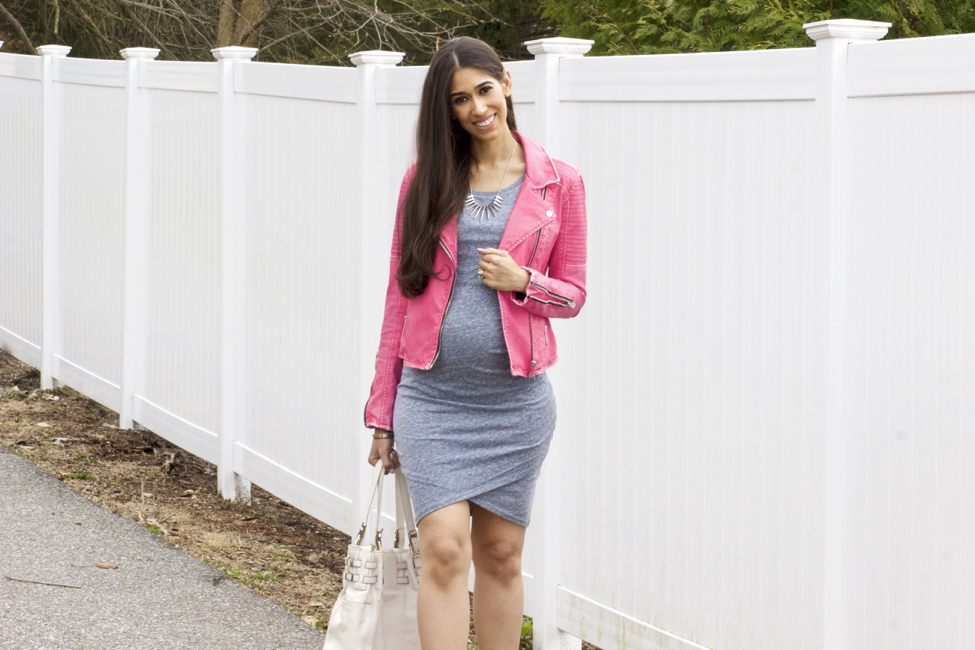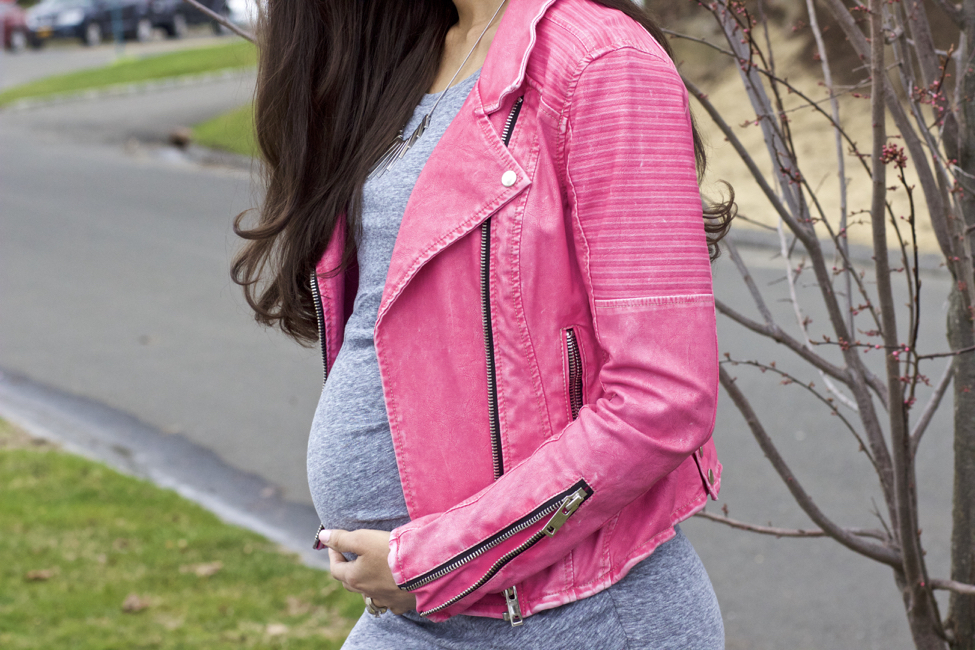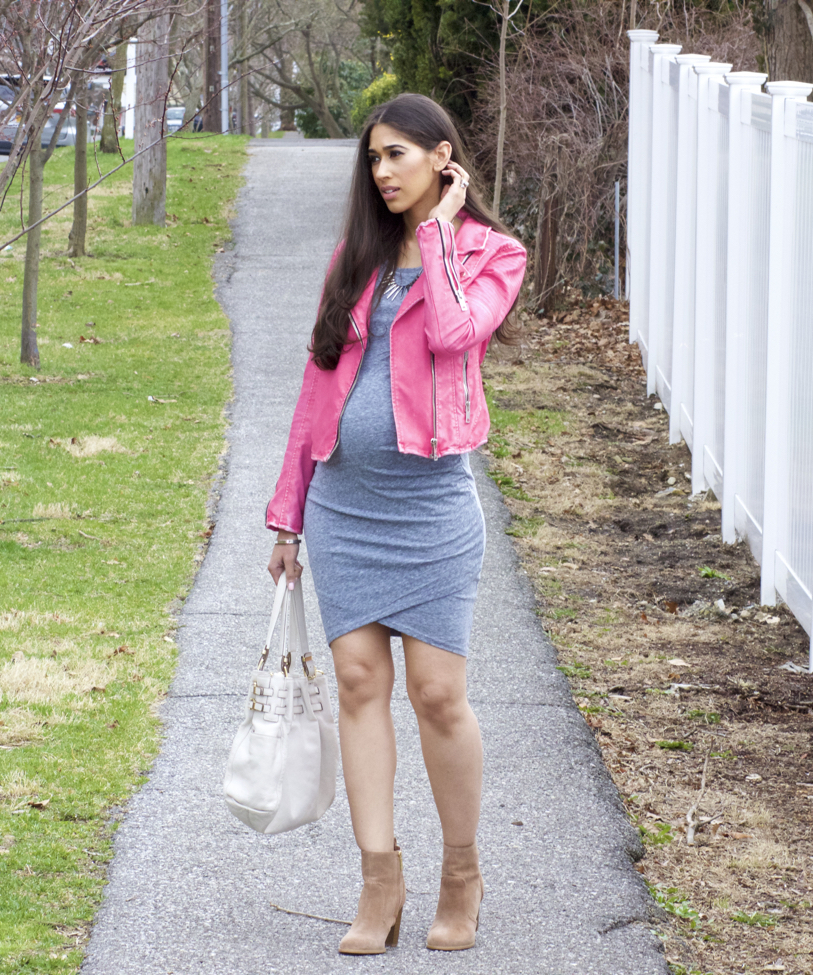 Jacket: Blanknyc (similar) | Dress | Boots: Nine West (simiar) | Bag: Michael Kors (love this one)
Happy Friday my sweet friends!
As I mentioned on Monday, I'm looking forward to wearing as many cute dresses I can this spring and summer, especially as the bump gets bigger and bigger; it's so much easier to dress it! I recently purchased this dress in both the grey color I'm wearing and black. I wanted the mauve color, but that sold out almost instantly, fingers crossed it will be restocked and hopefully other colors added (I'm dreaming of white!).
The thing with this dress is though it feels and looks like a comfy tank dress, if you got hips, a booty, and/or a bump, you've got to size UP, maybe even two sizes! I'm typically an XS and after reading some of the reviews that suggested ordering up if you're curvy, I ordered the small. Well, it rides up and it's quite annoying. The bump makes it look a tad bit shorter than it typically would be and with the pregnancy hips I got going on (which I'm not gunna lie, I kinda like ;) I could've sized up to a medium. You see, I just really want to avoid purchasing new clothes in larger sizes that will no longer fit post pregnancy, but it looks as though in some cases I just may have to. I'm just that frugal, anyone feel me?
Other than that, I can't suggest this dress enough, it's so cute and faltering on every body shape because of the ruching and cross line hem. Plus, as I've mentioned, it's super comfy. I love dresses like this for the weekends especially because they're so easy to throw on and go. Though this particular style can't be dressed up too much, since it does feel and look like a tank dress, you can still make it work for a casual brunch or for doing pretty much any other laid back weekend activity. I've styled it with a pink leather jacket here, but I think it would look just as cute with a duster cardigan or a shirt tied around the hips, both of which I may try to help with the riding up of the dress.
Do you have any fun weekend plans? If you celebrate Easter, I hope you enjoy the holiday with your loved ones! Thanks so much for stopping by, my gorgeous friends; I can't wait to see you all back here on Monday!

XO,