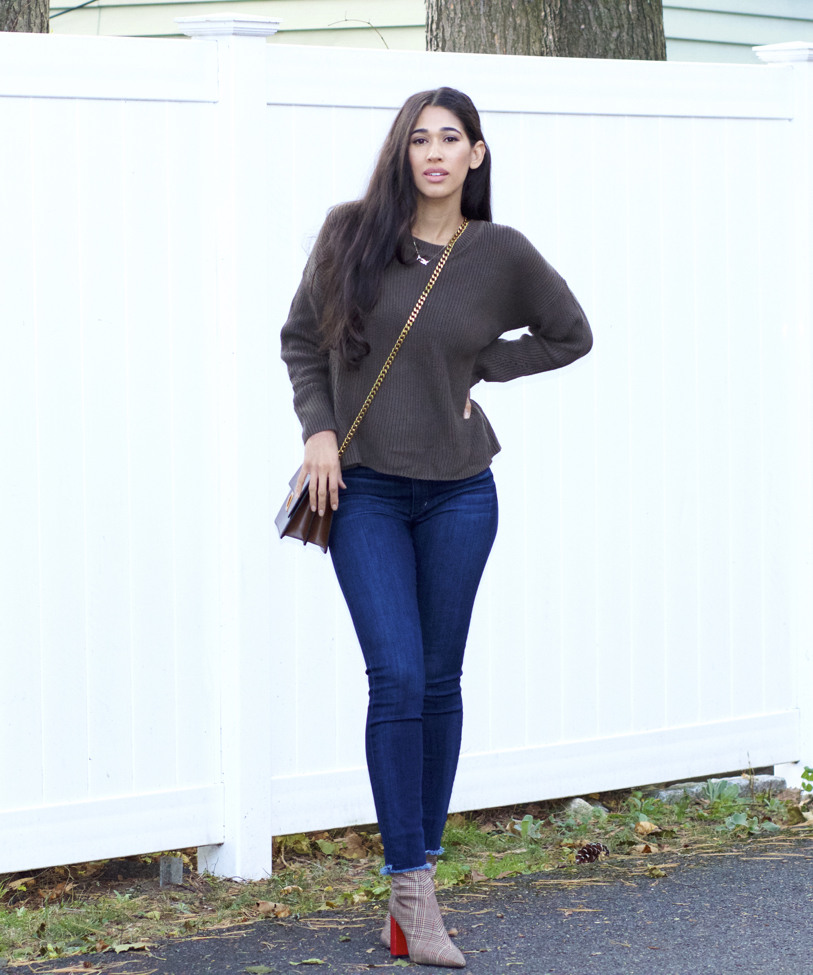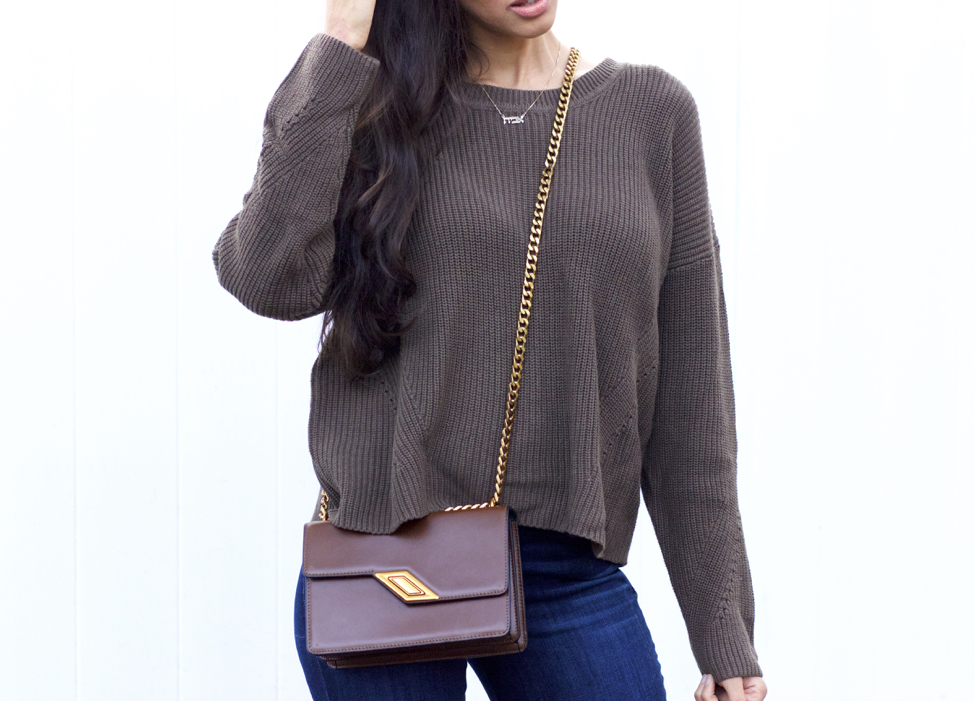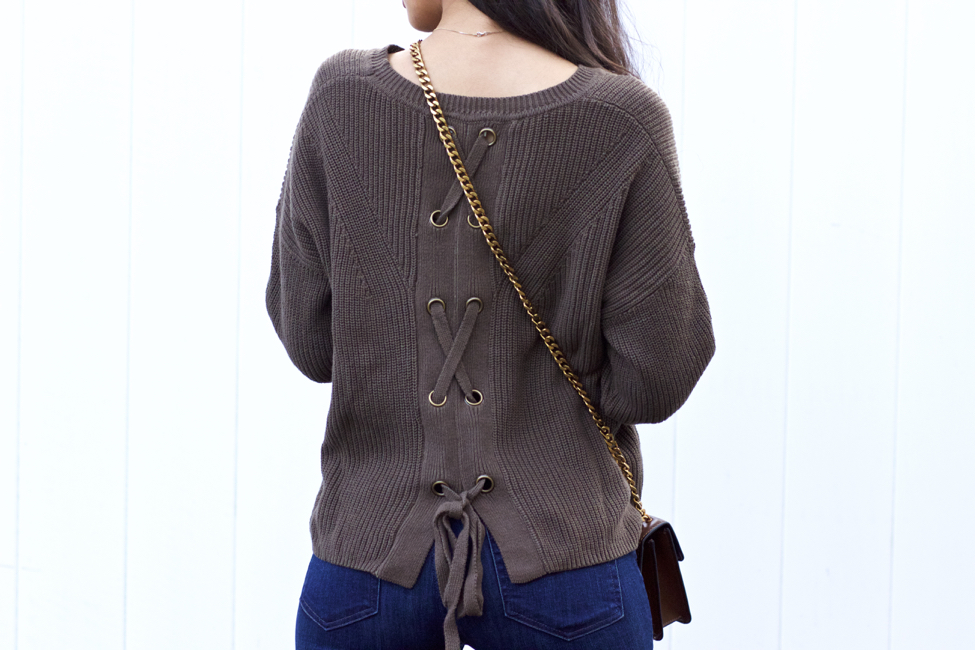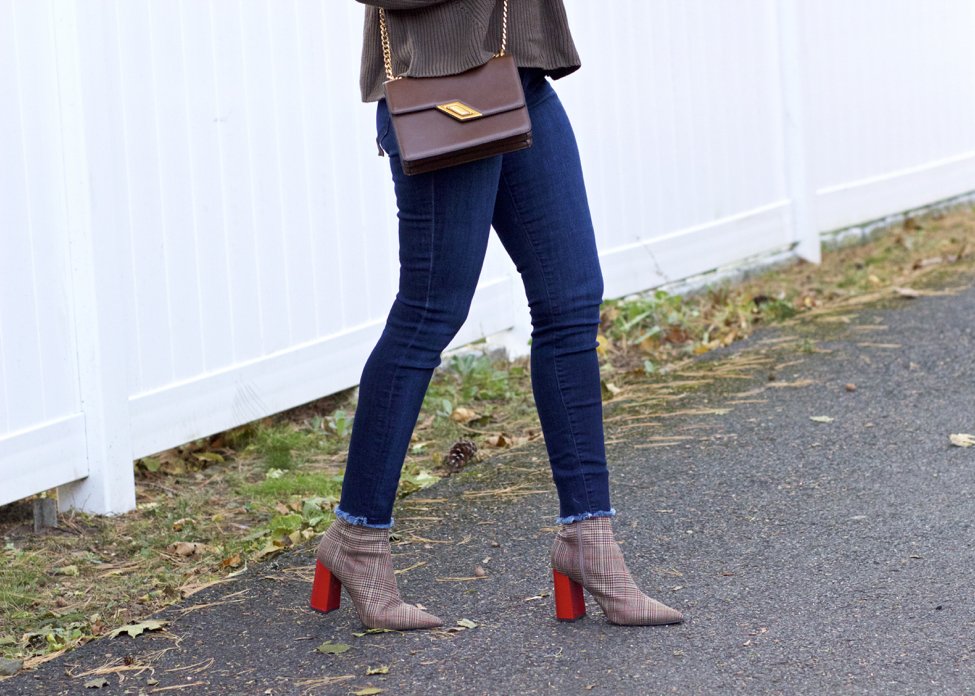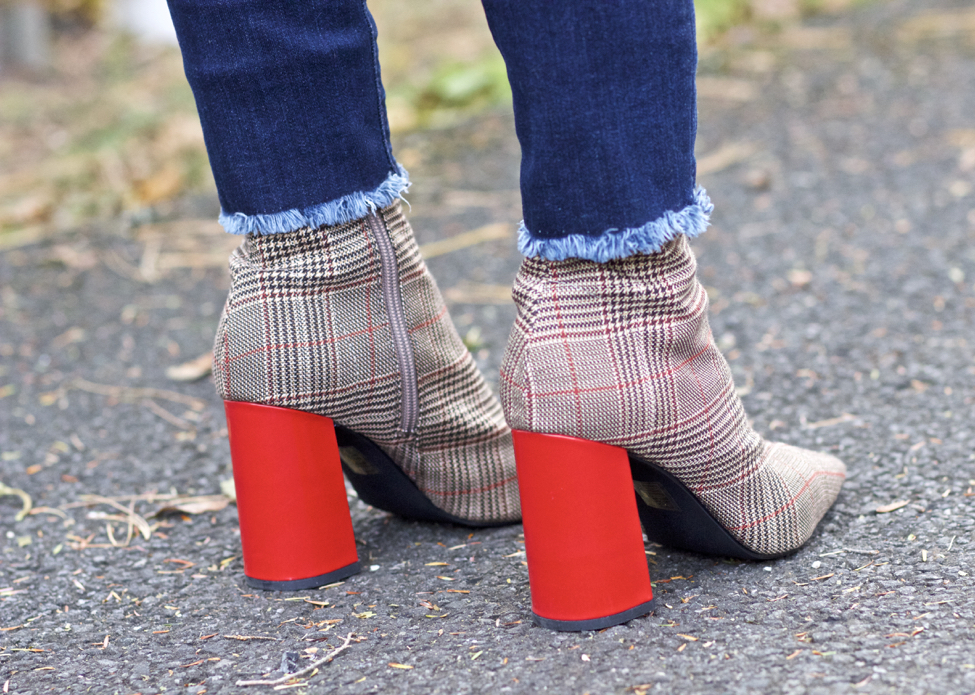 SWEATER: Similar | JEANS: Similar | BOOTS | BAG: Similar
---
---
Happy Friday friends!
You guys....I have a problem. Well, honestly, I don't know how much of a problem it really is ;)
I'm slightly obsessed with Jeffrey Campbell shoes. Ok, ok. I know it's no real secret that I'm a huge fan of the brand (read here). I recently added yet another pair to my ever growing collection (we're now on #4). When I saw this all black version of the tweed loafers I'd hunted down for nearly two months and there were only two left in my size, I had to get them. I'm keeping myself in check and holding off on these, but man are they gorgeous!
This makes for the perfect transition for today's topic, unexpected details.
You've seen me wear these boots countless times, since the moment they came out of the box really. I love the way they look paired with red, blue, black, beige and now olive green sweaters. What makes it work incredibly well with so many colors is that the main color combo is neutral, the real pop is in the heel. Though it's a statement, it makes it a bit more versatile as opposed to if the boots were entirely red.
I absolutely love shoes that have a statement heel because we tend to see some sort of embellishment on the shoes themselves, the heels tend to be solid in color, blending in with the entire shoe. This makes for a great, unexpected detail to work into your outfit. Much more fun and fashion forward. Who's loving the lucite heel and misaligned heel trends?
Aside from my shoe obsession, you also know that I love my bold sweaters. If it's balloon sleeved, bold in color, or got something unique going on, you can almost guarantee that I'd add to cart. I'm truly all about the details. If bold statement sweaters aren't your thing, then I'd suggest something more subtle, like styles that have offer details in the back with buttons or laces, for example. They're not only cute, but make for great options for work, since the details aren't so loud. To really show off the details, sweep your hair to the side or wear it up.
*A little side note: if the sweater has laces that expose a lot of skin that would leave you cold or uncomfortable, you can always add a tank or cami underneath. You could opt for the same color as your sweater or create a nice color contrast with a complimenting color.
I hope you found some inspo from today's post, my friends! Thanks so much for stopping by and have a great weekend!