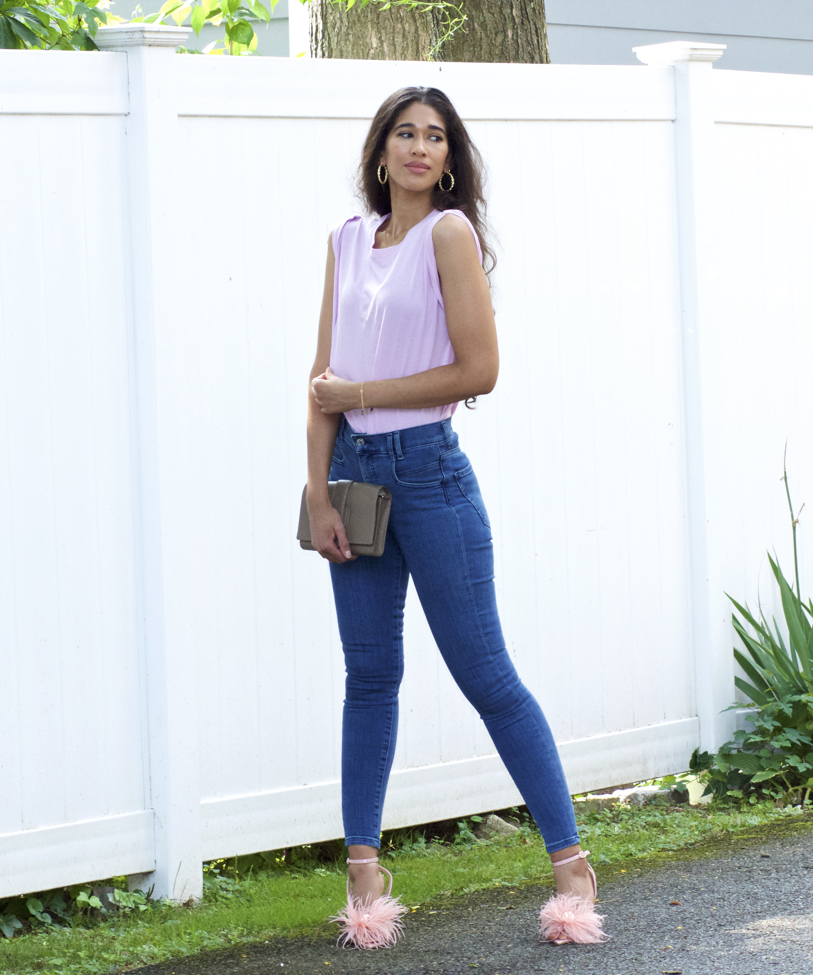 Happy Friday lovelies!
I want to start off by saying that I'm incredibly thankful for all of your kind, loving and encouraging words both here and on Instagram in response to Monday's post. It really means a lot to me to have your support as I continue to move forward from everything.
Would you know that one of the few things I desired to do while recovering was shop?! Lol. I didn't go overboard, but it was a great escape to stimulate my creativity again. One thing I found myself repeatedly gravitating towards was feathers. I not only purchased these beauties, but this denim jacket with the feather hems. I love the light, airy feminine touch feathers add to an outfit, making it a beautiful detail to add to a summer outfit.