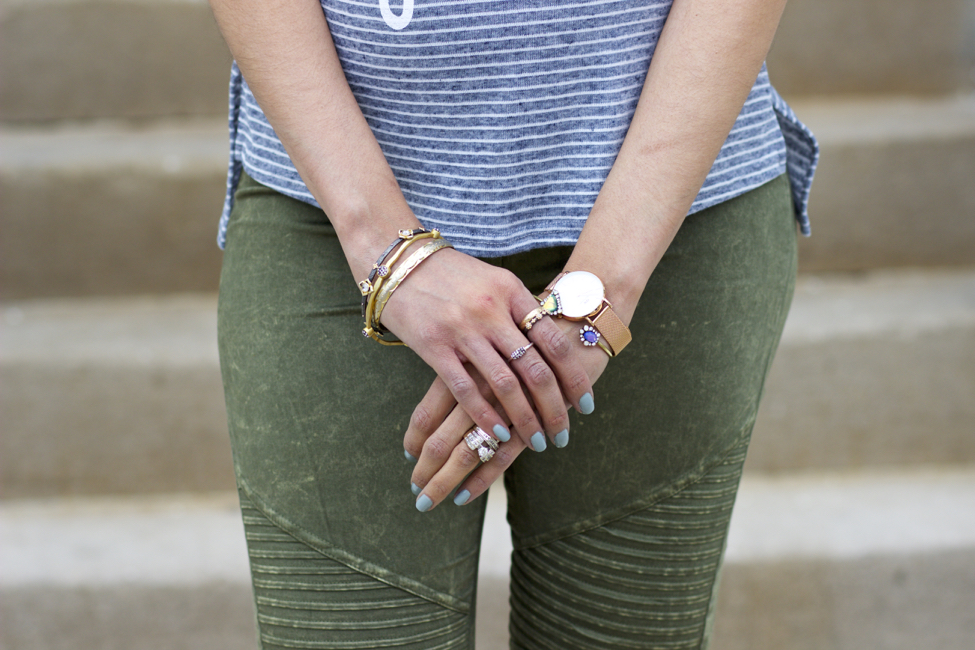 Happy Friday my gorgeous friends!
I guess I'm on a slogan tee kick this week, haha! I love this one, which says, "Paris, I love you" in French. I've never been to France before, but much like the rest of the human population, i want to visit someday. Until then, I'll just admire the food and culture that's so influential here in the states and pretty much everywhere, right?!
Last week, I shared 7 different ways to wear olive green this season and today's outfit is yet another example and inspiration, I hope! Would you believe that these are actually leggings, not jeans?! Yup and they're maternity leggings at that! Eddie couldn't believe it. When he first saw me wearing them, he said, "I love your jeans, honey."