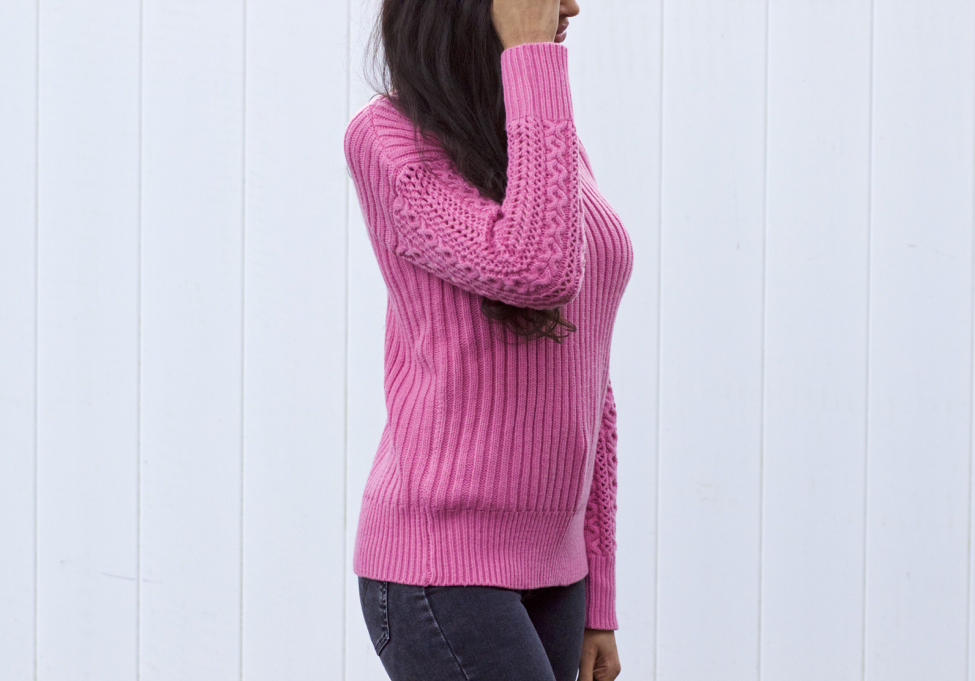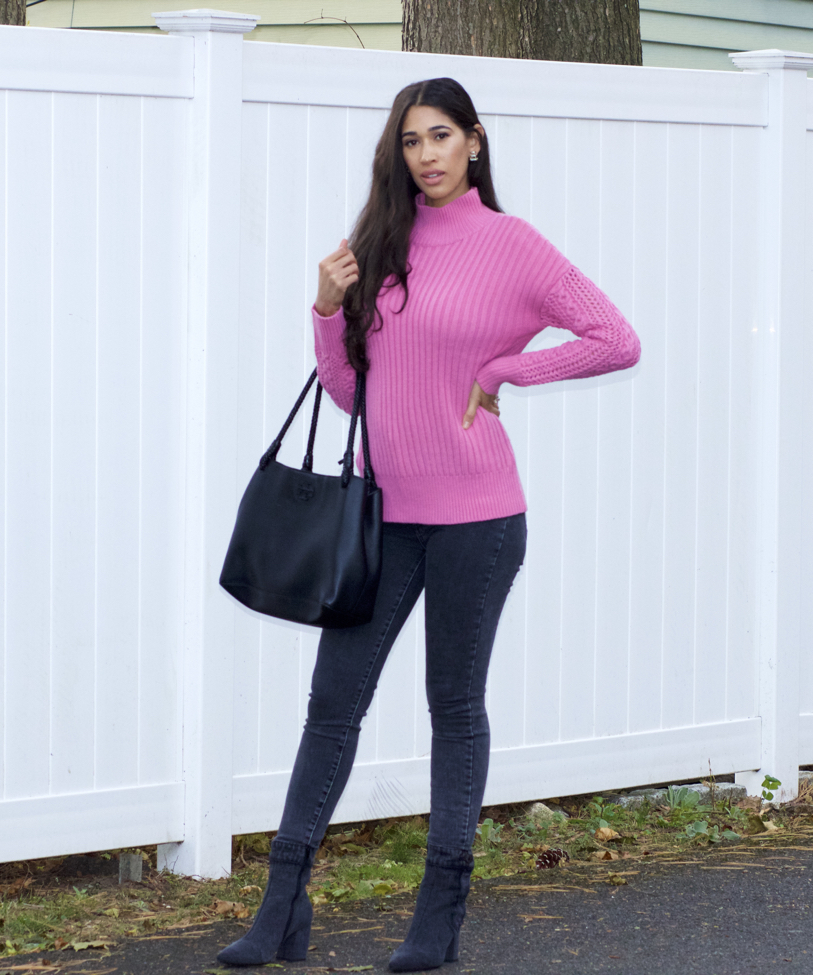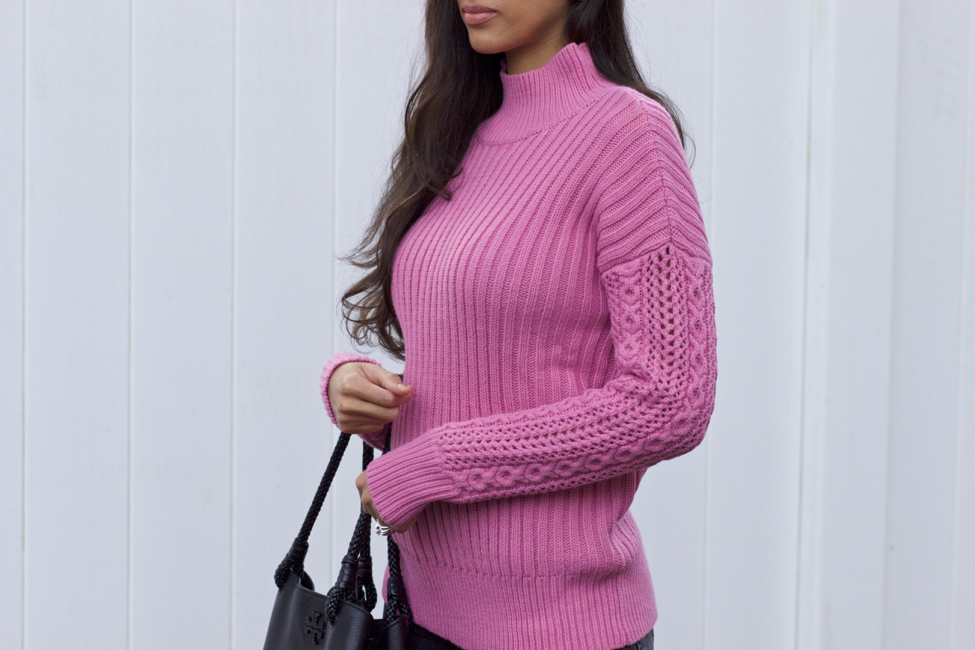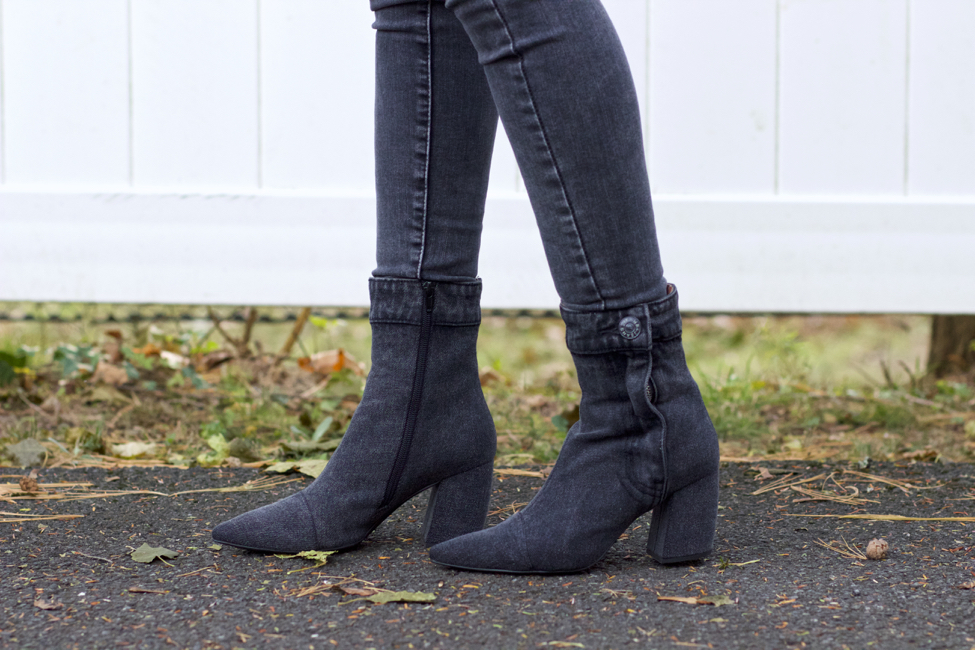 SWEATER: Similar | JEANS: Similar | BOOTS: Similar | BAG
---

---
Happy Wednesday, friends!
I've pretty much always been a fan of the denim on denim look. I've styled numerous denim on denim outfits throughout the years here on the blog, but today I'm styling it a bit differently!
If you've been reading along for the past couple of months, you'd know that I've recently added these Jeffrey Campbell denim boots to my shoe collection. I've styled them with leather jeans about a month ago and with a pair of distressed denim jeans before that. Though I've already styled them with black denim, they weren't a pair that blended seamlessly to create that full denim on denim effect. I actually purchased both these jeans and the boots at the same time because I knew I wanted to wear them together; I couldn't believe how perfectly they matched!
I love the elongated and slimming effect the matching denim creates for the legs. This is the same effect you get when you wear black leather boots and black leather pants, but it's just so different when done with denim. The denim texture in the boots is so unexpected.
These exact pair of denim boots have since sold out, but I was able to find a similar blue denim pair. Jeffrey Campbell seems to come out with different variations of his most popular shoe styles, so do keep an eye out because he's likely to release them in a different form, if you really like them. He had a mule version I wish I discovered when it was still available.
I wanted to add a pop of color to the look, so I opted for this bubblegum pink cable knit sweater. I love the way it looks paired with this kind of faded black rinse. I typically wear my sweaters half tucked, but this time around I decided to leave the whole thing out because the sweater is a bit structured, which you can't really tell in the photos, so it can look a bit weird (like I'm still pregnant). Since the entire bottom portion of this look is slimming, it doesn't make the hips appear too wide. That's one reason why I don't wear my sweaters out when they hit at the hip. It causes the eye to focus primarily on the hips. So, if you wish to draw attention away from the area, always do a half or full tuck or match your boots to your bottoms, as I did here ;)
Do you own a pair of denim shoes? If not, perhaps this post gave you some ideas on how you could wear a pair. They're actually quite versatile. I look forward to styling this pair more.
Thank so much for stopping by, my friends, and I hope you have a great day!