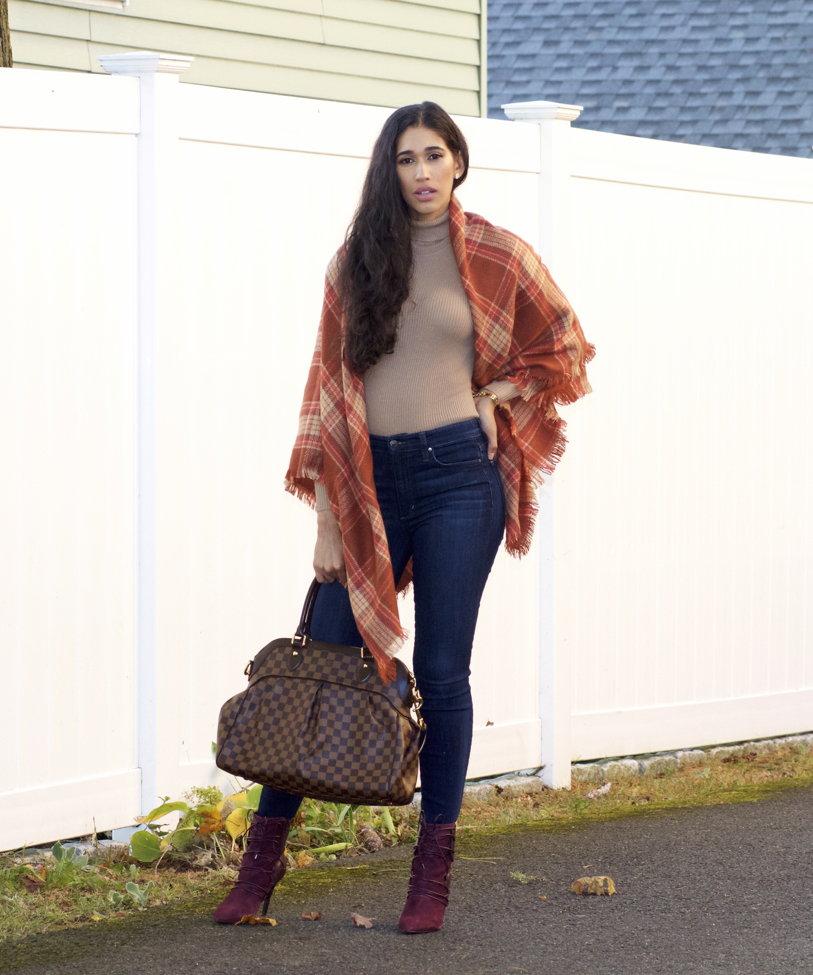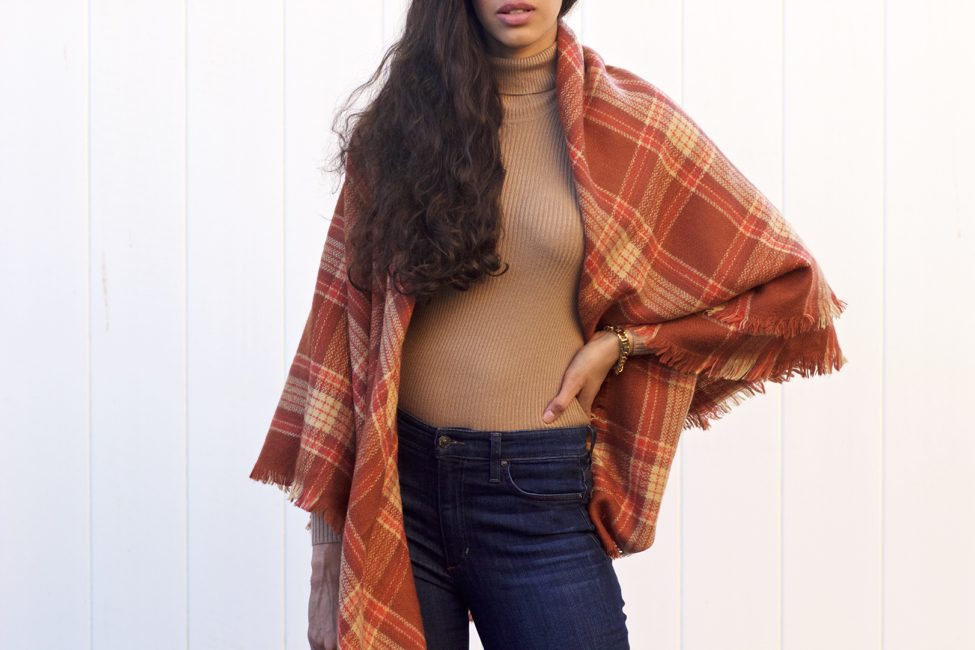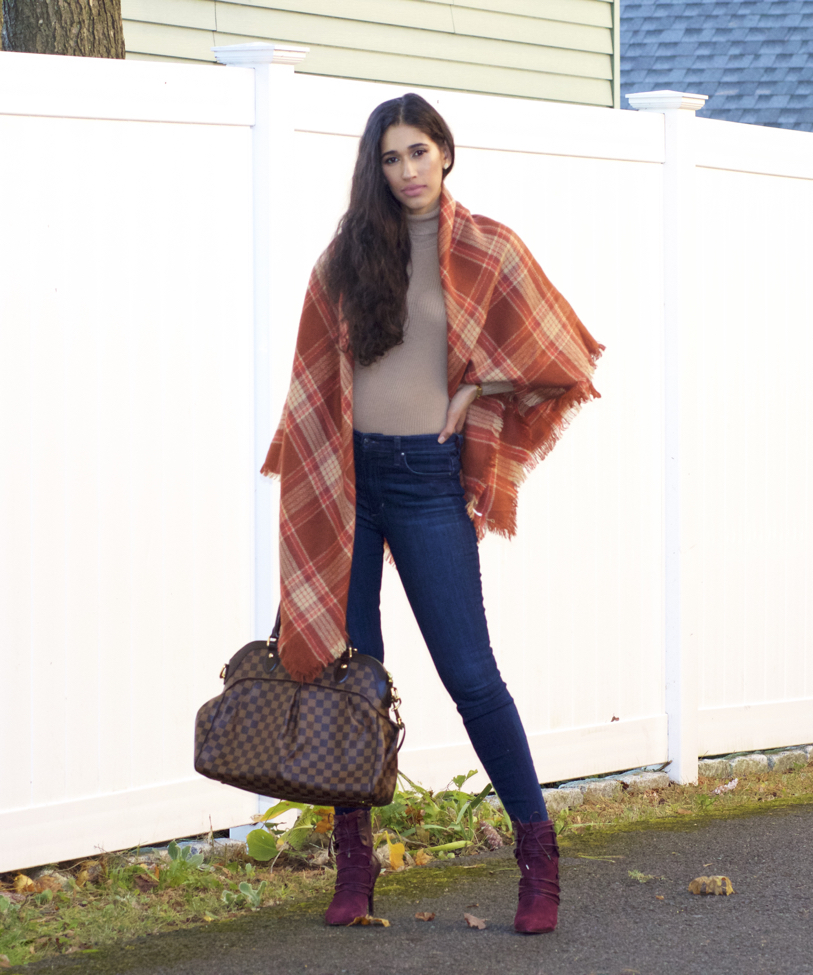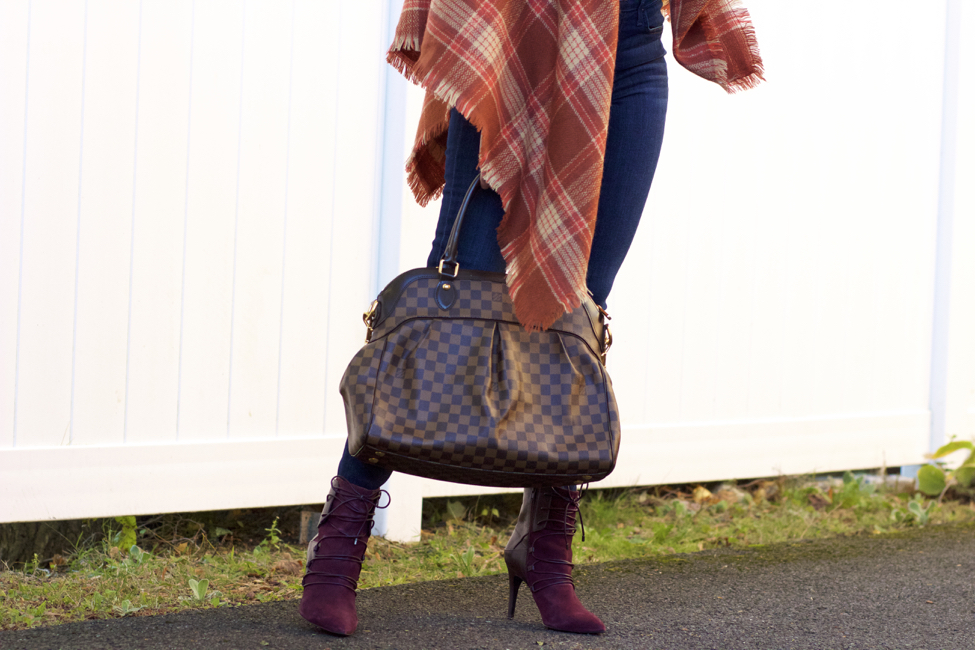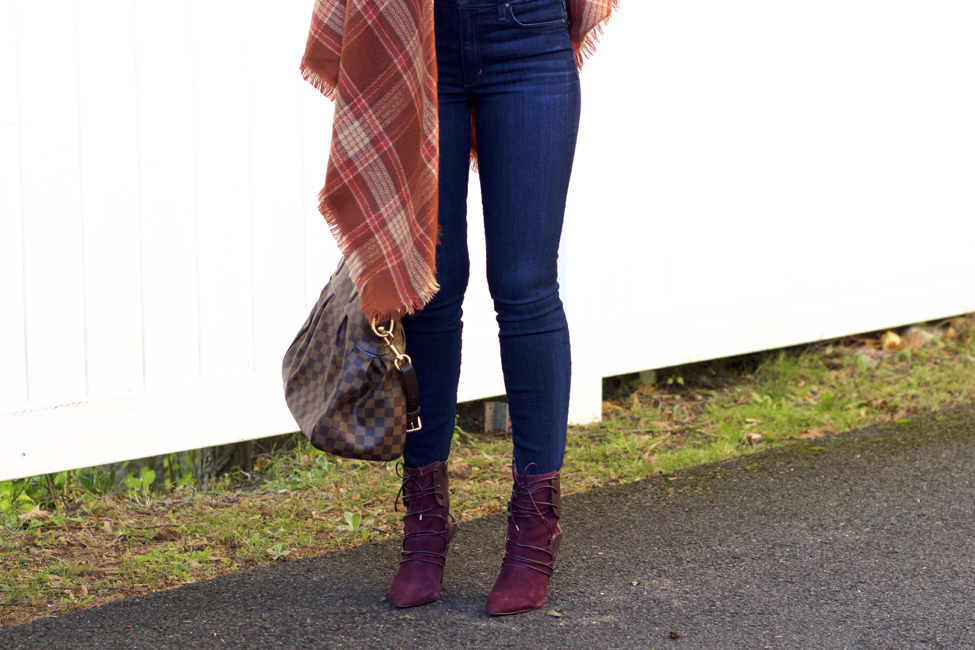 BLANKET SCARF: Similar | TURTLENECK | JEANS: Similar | BOOTS: Similar | BAG: Louis Vuitton
---

---
Happy Monday and Happy November!
I want to thank you all in advance for bearing with me as I'm still adjusting to life as a mom of two now. It's been very challenging finding the time (and energy, let's be real) to establish a set schedule for posting here and on social. Once I feel like I have a rhythm going, something comes up and I'm back at square one. I'm confident that I'll establish one soon, but for now, I'll post when I can.
Moving right along...
November has always been one of my favorite months. It's when it really begins to feel and look like fall. If you're ever planning a trip to the east coast, this has got to be one of the best times because you really get to see the best of the season, before the leaves begin to fall. That said, this outfit is completely inspired by the colors we're seeing right now. I must admit that orange isn't the easiest color to wear and style, which is why I'm into adding pops of it to make it easier to work into my outfits. One of the easiest ways, I find, is with a (blanket) scarf. If your entire outfit is composed of various shades of browns and beige, it looks beautiful and festive. If you're not afraid of mixing colors, burgundy is another great color to add in. I pretty much love burgundy anything and everything, it's such a rich color that looks great on everyone and is easy to work with. It looks great with colors with a blue base or undertone, as well as any neutral color. I've had the boots I'm wearing today for years and have worn them in so many different ways, they're quite versatile, making a pair of burgundy boots a great option to add to your fall shoe collection.
I also have to mention that the turtleneck I'm wearing is so comfortable and soft! I love the beige color, which is so versatile pretty much all year 'round. It does come in other colors, in case you're interested in adding to your turtleneck collection. Plus, it's currently 40% off!
What are some of your favorite fall color combinations?
Thanks so much for stopping by, my sweet friends, and I look forward to seeing you all in Wednesday's post!