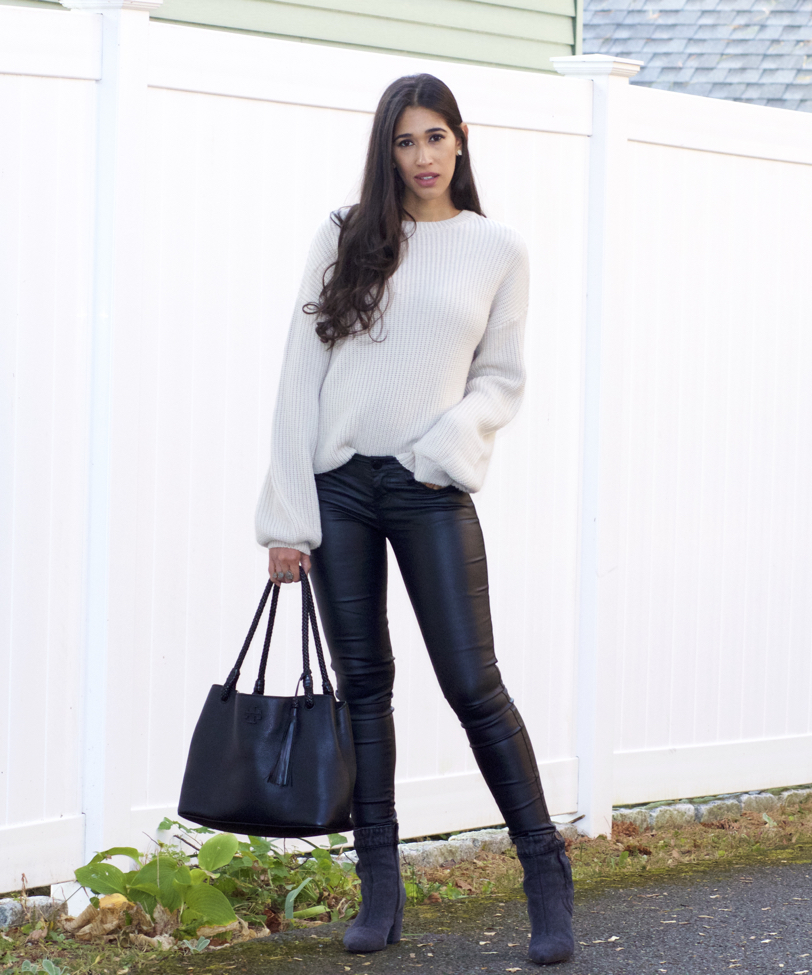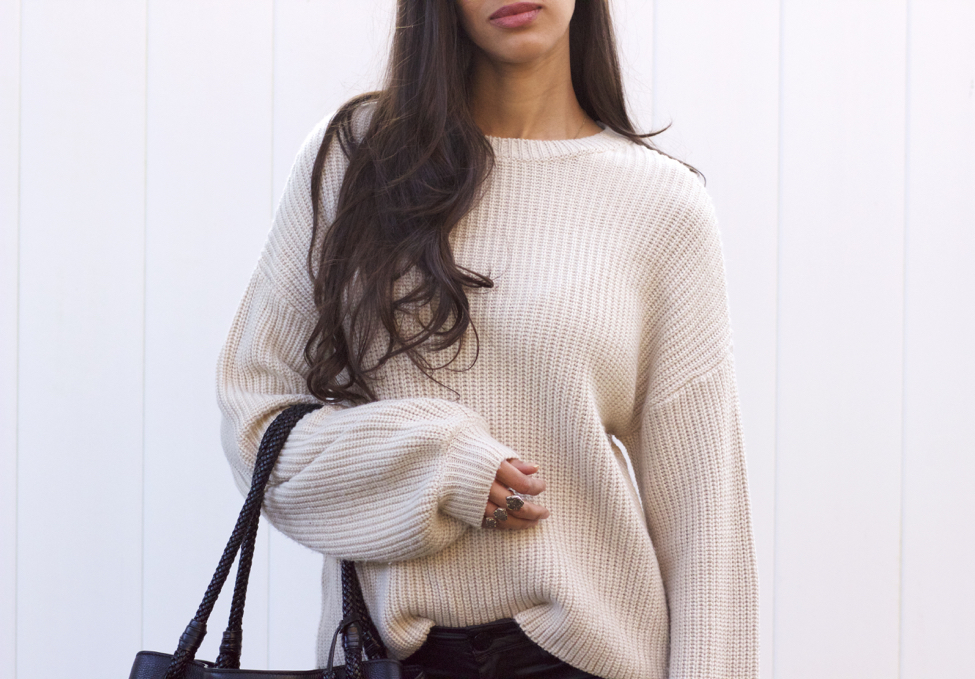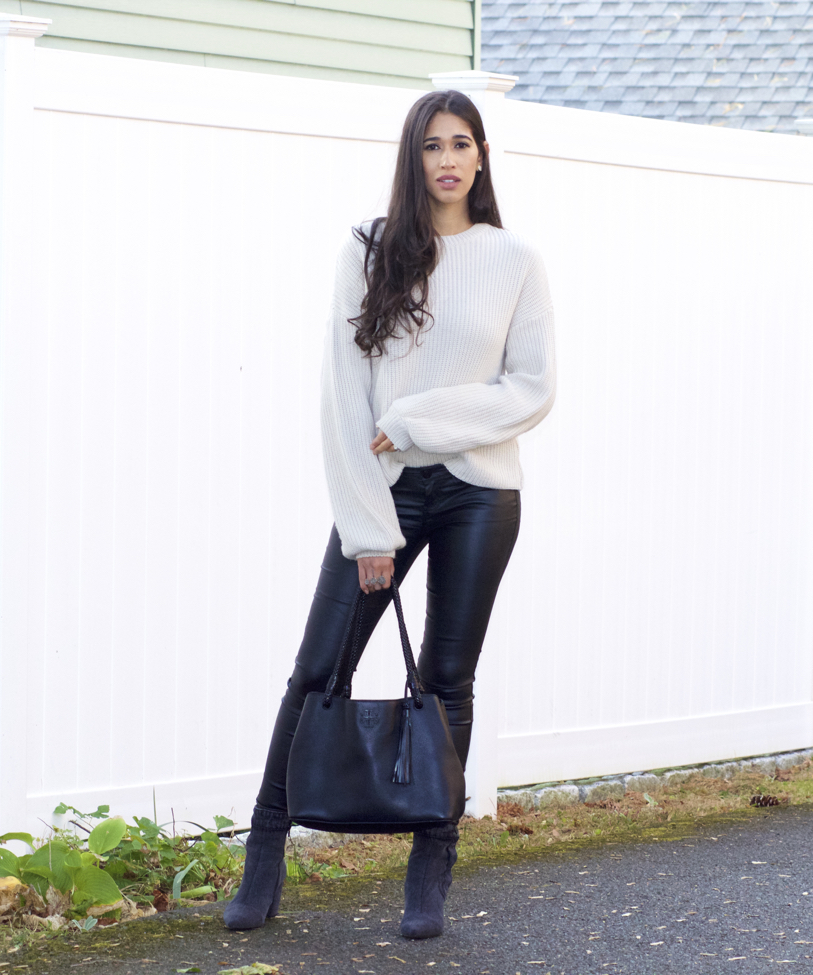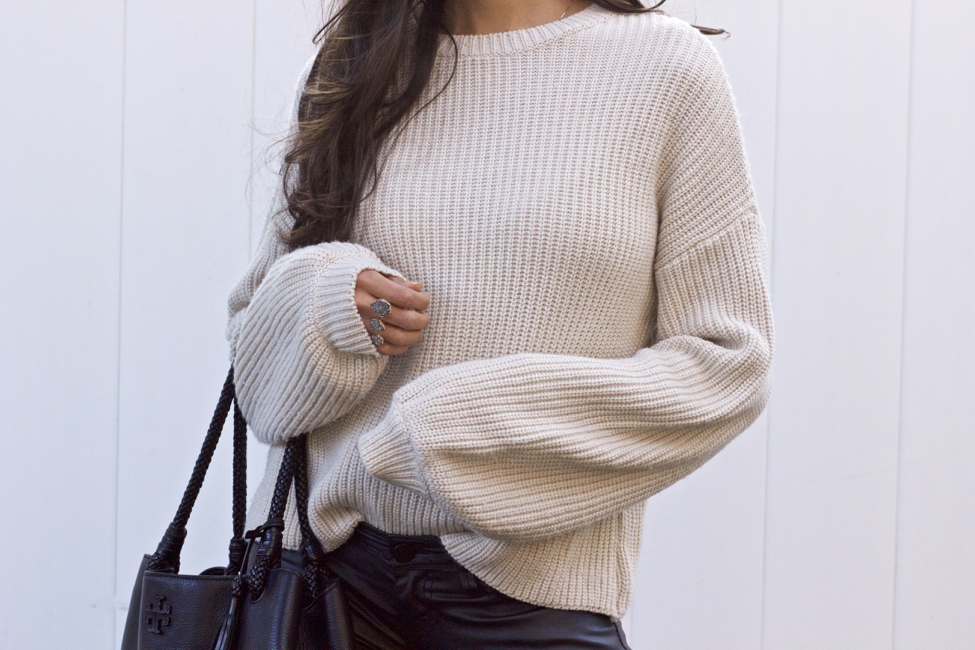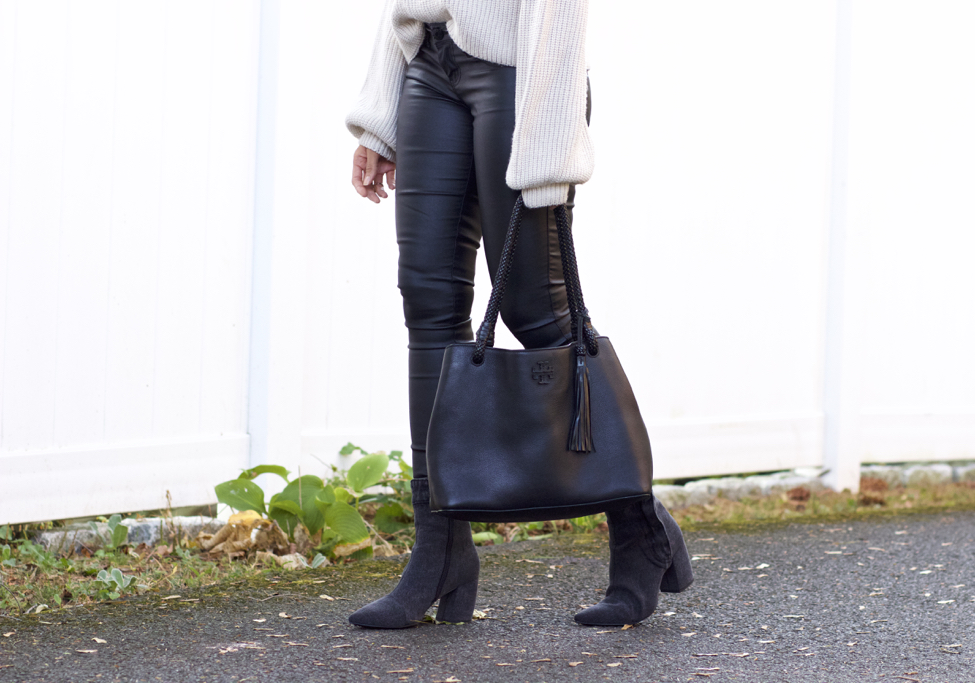 SWEATER: Similar and LOVING this one | COATED JEANS: Similar | BOOTS | BAG | DRUSY RING
---
---
Happy Friday my beautiful friends!
Last weekend, I wore this outfit twice out of the three days. Yes, I loved it that much! Though I did switch it up a bit both times. The first time I wore it to get my hair trimmed with a pair of Adidas that matched the color palette and then Sunday, I wore it as is for a coffee date. I just love the mix of textures here with the cozy waffle knit, coated jeans and the denim boots. This is my second look styling these denim boots. I have a feeling I'll be wearing them quite often this season. When I initially got them, I wasn't sure how often I'd wear them, but knew I had to have them because they're so unique. Fall fashion is all about mixing different patterns and textures to create a cozy, layered look. If you're not one to pattern mix, mixing textures can be just as creative, as it is practical in keeping warm.
Over the past few years, I've been aiming at building a sweater collection, considering that we experience cold weather six months out of the year. It's imperative. So, I feel it's justifiable to have a variety of styles. I had all the basics (neutrals) and have been adding in fun, bold colors to spruce things up a bit, which I mentioned in this Instagram post.
Color when done right can not only make for a cheerful, stylish outfit; it can also visually brighten the skin, especially when the colors are jewel toned or have the undertones that compliment your skin. Before you seek to build a colorful collection, however, make sure you have all the neutrals, as they are way more versatile. You've probably seen the sweater I'm wearing today styled 20 times already, though today is the first time I've worn it with black coated jeans! Beige and black are just so good and always creates a nice sleek look if you ask me!
Thanks for stopping by, my sweet friends, and I hope you have a great weekend!