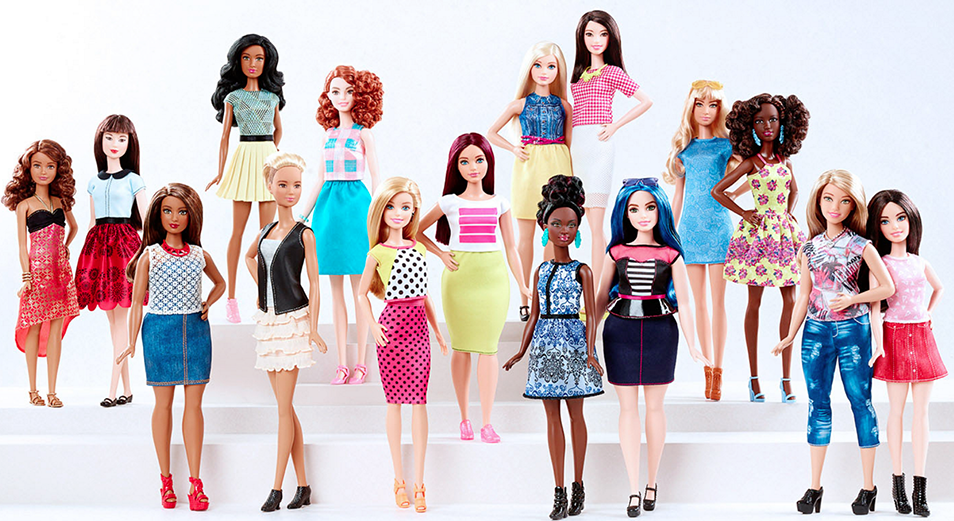 Happy Tuesday, beauties!
I'm very excited about today's post because it hits home to me in so many ways! You may or may not have heard that Mattel, the maker of Barbie, has announced that they will be releasing 33 new versions of the legendary doll that will all be introduced by the end of this year. You may be wondering what changes you may be expecting to see and I'm excited to say that you'll be seeing a major change in the way Barbie looks overall, including her skin tone (23 new skin tones), body shape (a curvier, fuller shape), height (both tall and petite), as well as hair texture and flatter feet because let's face it, I'm sure Barbie wants to sometimes ditch the heels and through on a pair of trending Adidas, too! This is truly revolutionary and I believe will have such a positive impact on today's children, both girls and boys alike.
Since the debut of Barbie in 1957, we've learned that she's a thin and multi talented woman who's perfect, everything that we're not, but everything we want to be. Growing up, my dad worked at a local Toy Store, the only one in the neighborhood. He would always pick me up from school and I would run straight to the Barbie aisle to check if any new Barbies came in or to just fix the shelves because I was extremely OCD and the Barbie aisle was my aisle after all, so I had to keep it neat! I remember seeing so many versions of this doll I loved so much, but she looked the same all the time and there were only two other dolls who weren't as popular as her, Theresa (the Latina) and Christie (the African-American), which quite honestly, no one really bought and the reasons were very clear. Since I was so used to just seeing the lighter more accomplished and fashionable Barbie, she was the only one I wanted and so has been the case with many girls generation after generation, until now! These new Barbies will truly reflect what women look like in today's society, giving young girls and boys a healthier perspective of beauty, truly showcasing it's diversity. Girls will begin to see dolls that look like their moms, aunts and family members or those of their friends, as well as boys, who will now have a different idea of what a woman's body and beauty looks like; she's not always thin, with perfectly perked boobs and conquering the world wearing heels all the time....wait a minute, NO WOMAN sounds or looks like that and now, our kids will begin to understand that!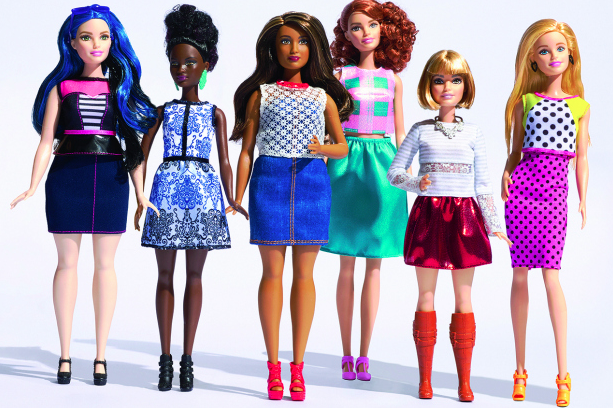 Another reason this topic is so meaningful to me is because this is the very essence of The Style Contour. I seek to encourage every woman who visits my blog to feel confident about her body, by providing her with styling strategies that will help her understand how to dress her body in a way that's flattering for her particular body shape, height and skin tone, so that she feels more confident knowing what works well on her, enhancing her self-esteem, and not feeling as though she needs to conform to an idea or trend because nothing else has ever worked. I do this with women and I'm glad to see that Barbie is paving the way at an even earlier age with these new dolls. I can't even begin to tell you how many young girls (starting at 11) have commented on my YouTube videos requesting to know their body shapes because their mom or family members call them fat. It breaks my heart and so I let them know how fabulous they are and how they don't need to be focusing on this, but rather having fun with wearing whatever makes them smile and I know these Barbies will reinforce this!
What do you think of the new Barbies? Did you play with her growing up? If so, how did she influence your idea of beauty? I'd love to know your thoughts! You will be able to purchase the new Barbies at Barbie.com and in stores March 1st! I hope you all have a wonderful day and thanks so much for stopping by and please share this article to get the word out!
Xo,