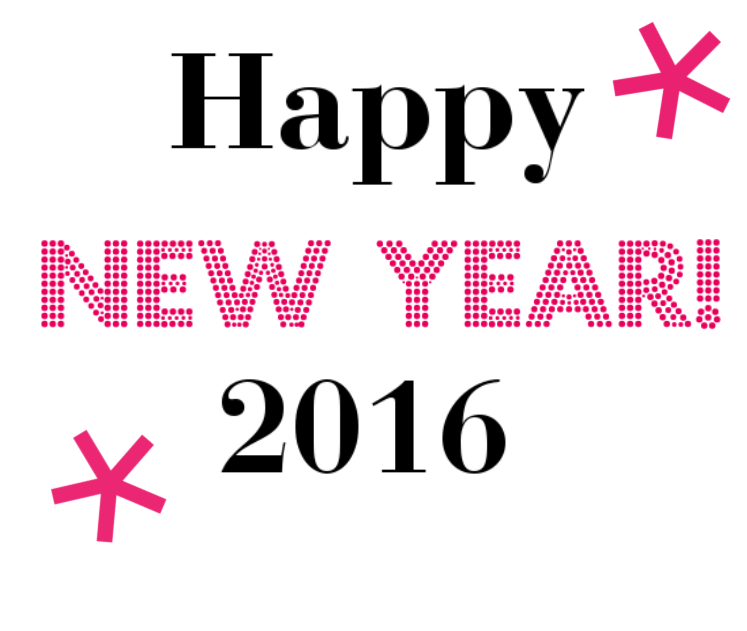 Happy New Year, friends!
I hope that you all enjoyed ringing in the New Year with those you love and in good, positive, spirits! I wanted to take this time to say farewell to 2015 and fully embrace 2016. 2015 was a year of learning for me, in all areas of my life. I was challenged in so many areas that forced me to look within myself for ways of improvement, as well as to discover my inner strength. I firmly believe that there are life lessons and principles that we can learn from others' experiences, but then there are those that, unfortunately, we need to experience in order to learn. Like, no one can teach you patience or how to be patient, you need to be put in situations that cause (or perhaps force) you to practice patience in a way that works for you, am I right?!
Towards the end of 2015, I decided to relaunch this blog, under a new and more fitting name (no pun intended), The Style Contour, which was formerly Jalisa's Fashion Files. When I initially started blogging at the end of 2012, I had no idea about anything social media related; I had no social accounts, including Facebook! When I uploaded my first video, which is very embarrassing (haha), I had no idea what I wanted to upload, I just knew that I wanted my videos and channel to be fashion related. It wasn't until a few videos later that I decided to create a series that explained how to determine and dress the different body shapes that I received such a huge positive response, which believe me was not expected! As my channel began to grow and I received more and more requests for related videos, I began to feel as though my blog didn't connect well with this new love, passion and niche I had discovered. Then, this past summer The Style Contour was downloaded into my mind. I named it such because the very essence of my blog is to provide tips that will help YOU feel more confident about your body, regardless of shape or size. I want YOU to be able to recreate my looks or pull inspiration from them, but feel confident about wearing them in ways that will flatter your shape, essentially contouring your figure with the clothing you style. If it wasn't for your encouragement and suggestions, I would've never found this love and interest and this blog would simply be irrelevant. With that, I want to thank all of you for visiting, commenting, liking, sharing and in any and all ways you support me! You are what keeps this blog's heart beating and with every success and accomplishment that comes, it's because of the support you give me.
So toodaloo 2015; 2016, I'm ready for you! No, seriously, I'm running full force at you with great passion and excitement! I know that 2016 is going to be a wonderful year for all of us! We will accomplish everything our hearts and souls desire, if and only if, we maintain a positive attitude regardless of what or who comes our way posing a challenge. So please, don't let anything dampen your expectations! Common, ladies, we got this (insert sunglass face Emoji)!
Happy New Year, my beautiful friends; cheers to an amazing 2016!
Xo,