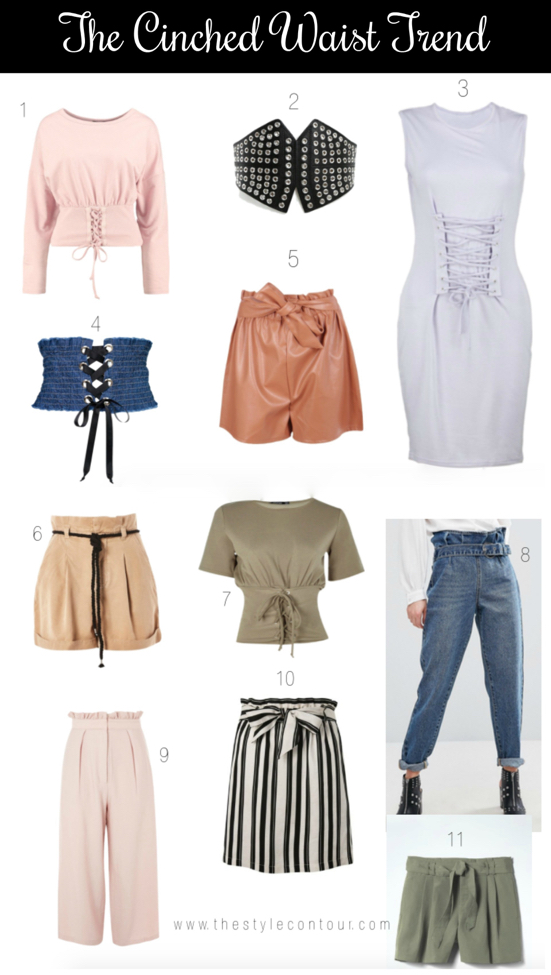 SHOP THE SET
1 | 2 | 3 | 4 | 5 | 6 | 7 | 8 | 9 | 10 | 11
Happy Friday my dear friends!
Lately, I've been noticing more and more waist enhancing pieces trending a lot on social media and popping up in some of my favorite shops. Most pieces I've noticed have a corset design, such as a sweater or dress that has it built into them, paper bag waist trousers and shorts, or the corsets themselves. This is a trend that I feel most will love because it creates a nice flattering emphasis on the waistline, creating definition where there is none or enhancement where there is. Plus, they can work well into any personal style depending on the colors and overall styles you choose.
For example, if you have a more feminine and flirty style, opt for a dress that has the corset built into it. If you're more casual, then a pair of shorts would be best. If you want to go street chic, opt for a pair of cool denim jeans or trousers. Lastly, if you're more edgy, then try a corset that has some sort of hardware or detail.
So what do YOU think? Is this a trend you'll be embracing this season? As with many summer trends, this one seems to be making a transition into fall pieces, like the sweater and leather shorts shown in the set above, making them great pieces to embrace now and continue to love later.
Thanks so much for stopping by, my dear friends! I hope you have a great weekend and I look forward to seeing you all back here on Monday!
XO,