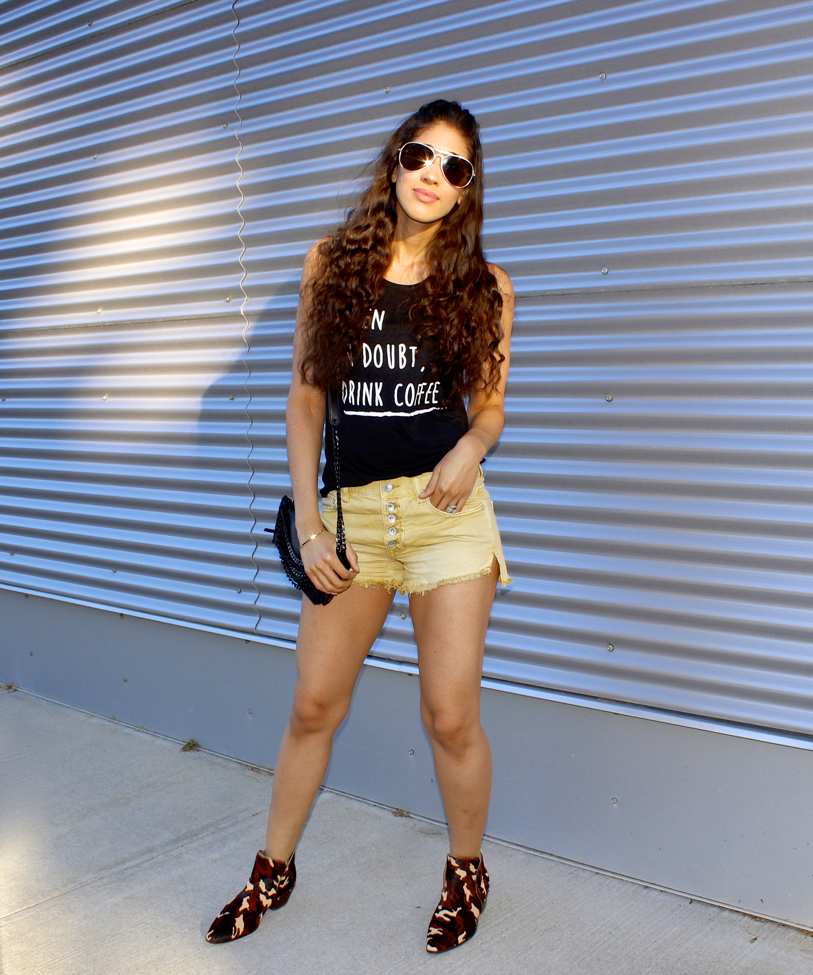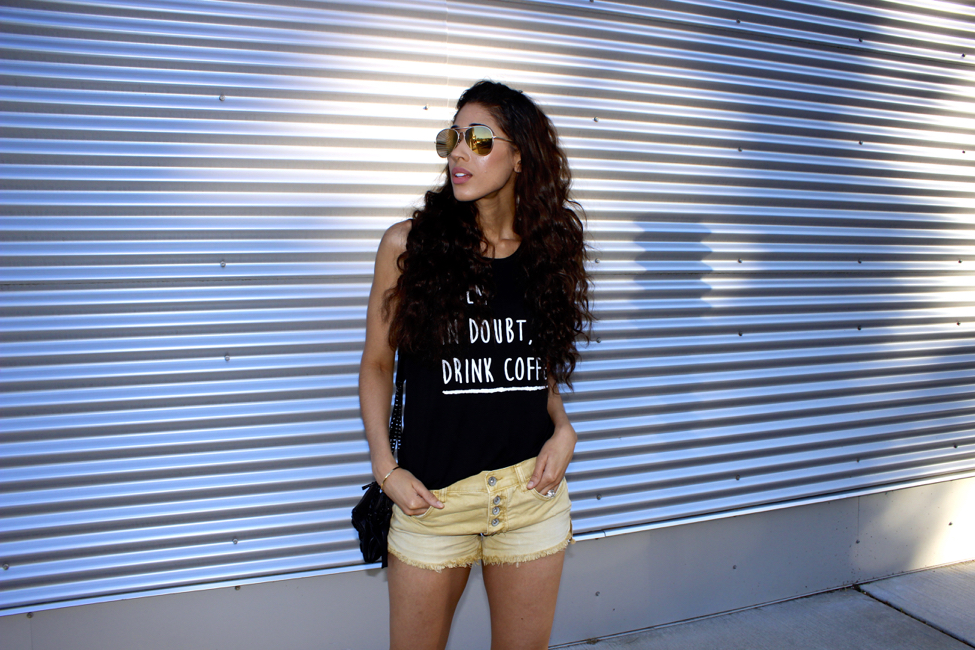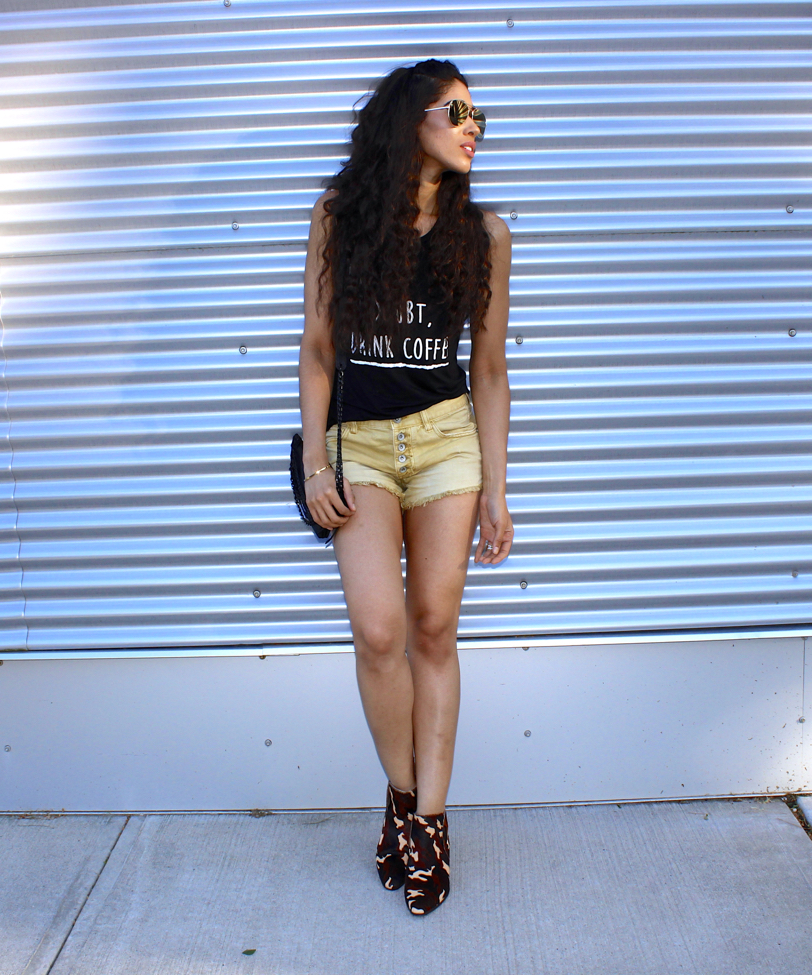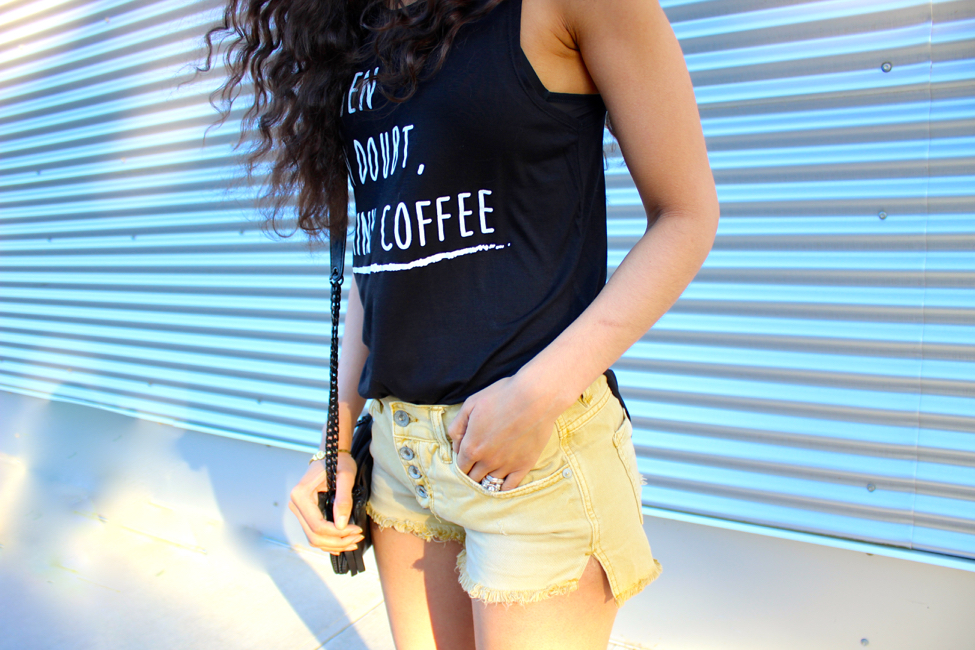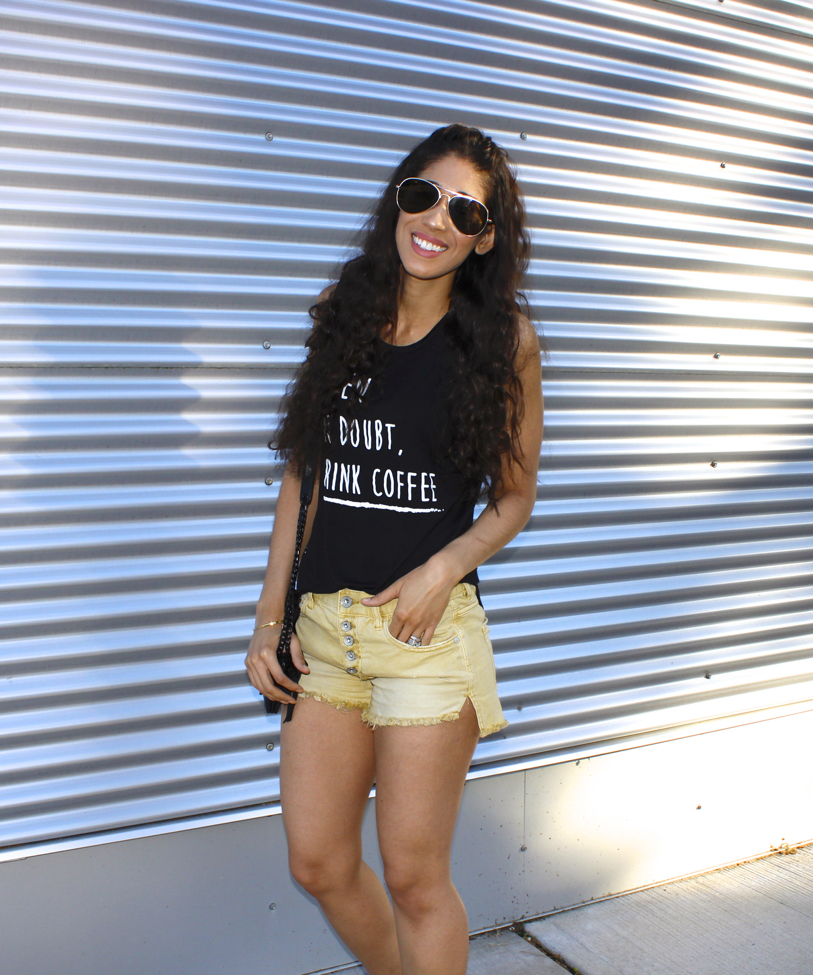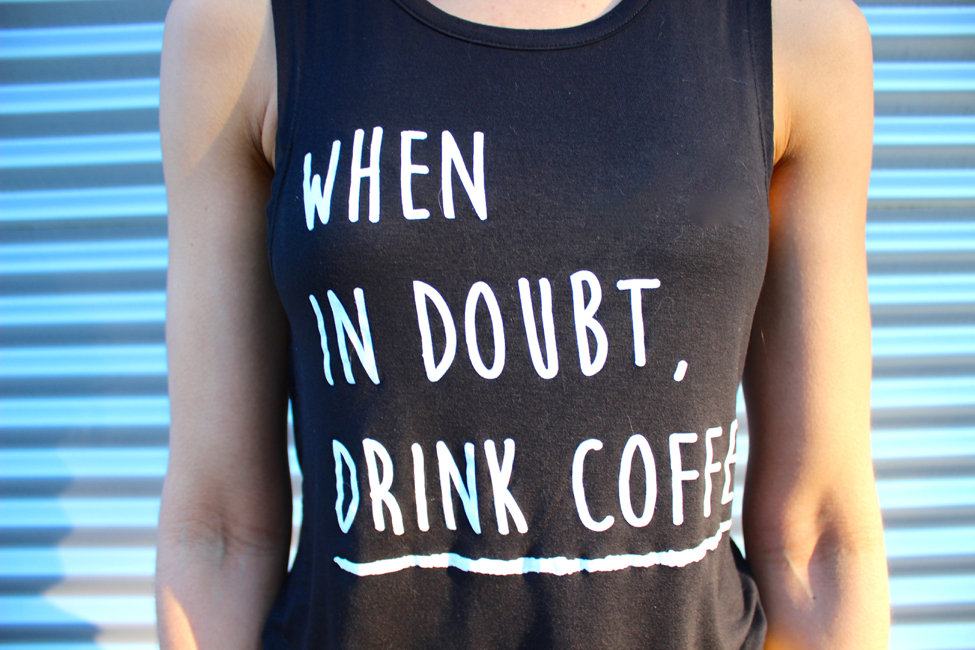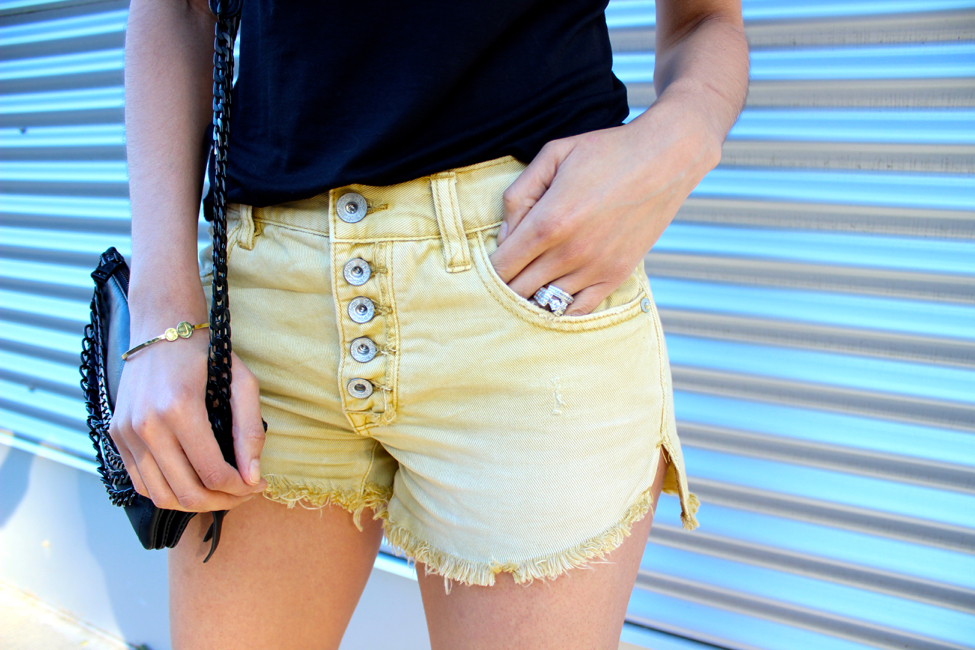 GET THE LOOK!
Tank: Marshalls (similar ON SALE HERE) // Shorts: Free People (similar HERE) // Sunglasses: Lucky Brand (similar HERE) // Boots: Nina Originals (ON MAJOR SALE HERE) // Purse: Ash (ON SALE HERE)

Happy Friday, gorgeous girlies!
So are you tired of seeing both these boots and purse yet?! Haha! If you've been a reader for some time now, then you've definitely noticed that when I love something, I wear it...a lot! I love the way pointed toe ankle boots look with shorts during the late spring-early summer, I think it can add a nice edgy, street-chic vibe to your look and who doesn't want to extend the wear of their favorite pair (I'm telling you guys, I think I need to look into a rapping career, I'm always rhyming, haha).
I've been talking a lot about shorts lately, which makes sense, since we're in short season and I hope to be as helpful as I can in selecting a pair you feel great in, good is not enough! I feel that the arms and thighs are often the most common areas us women feel insecure about, since they're exposed the most, especially during warmer months. I've shared suggestions on tops that can make the arms appear slimmer and lately, I've been sharing some tips on flattering lower curves.
Last week, I shared my new found love for Gap's denim shorts and I have sort of a love-hate relationship with these by Free People. The fit isn't anything all that great, but I love the 5 button closure because as mentioned in 'The Button Hack That Instantly Slims & Lengthens You' post, it does have a visual slimming effect and I like the high low cut, providing more coverage.
I've also mentioned in a previous post how perfect graphic tees are for the weekend and when it has a quote about coffee, it can't get any better than that! Seriously. Do any of you have any fun weekend plans? I'd love to read about it in the comment's section, so let me know! Thanks so much for stopping by, my gorgeous friends, and I hope you have a wonderful weekend!
XO,