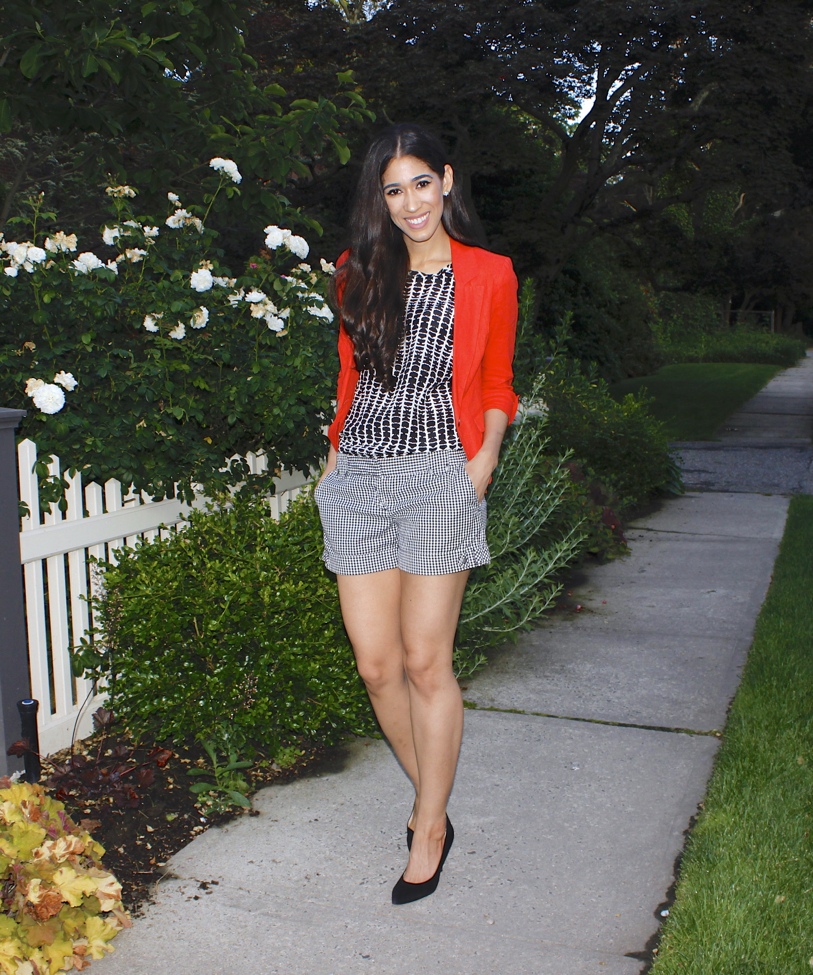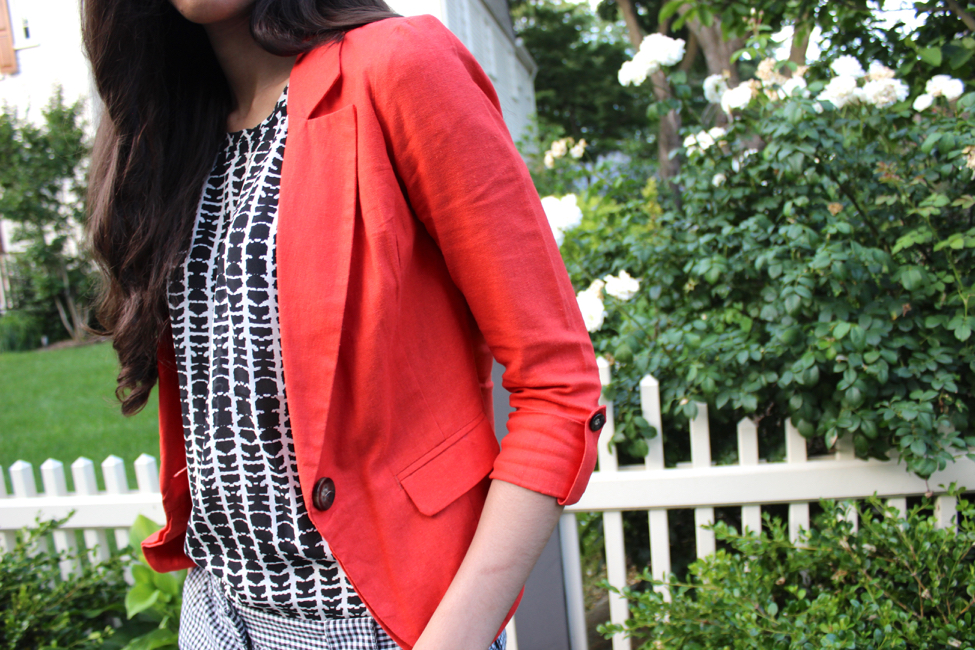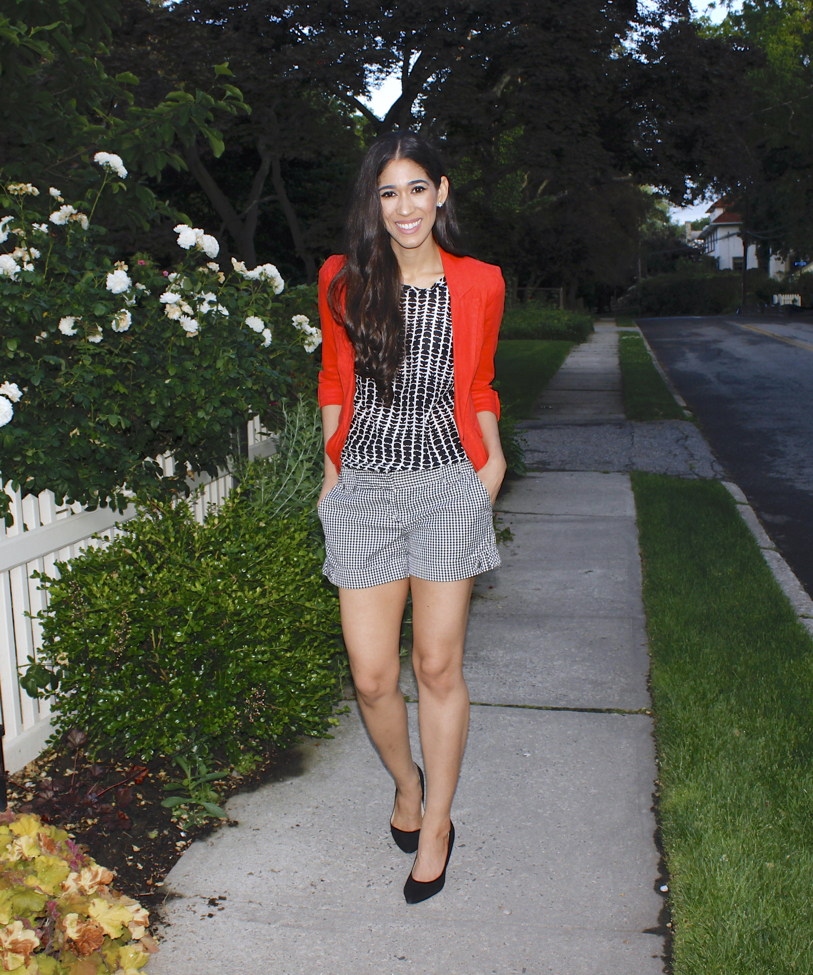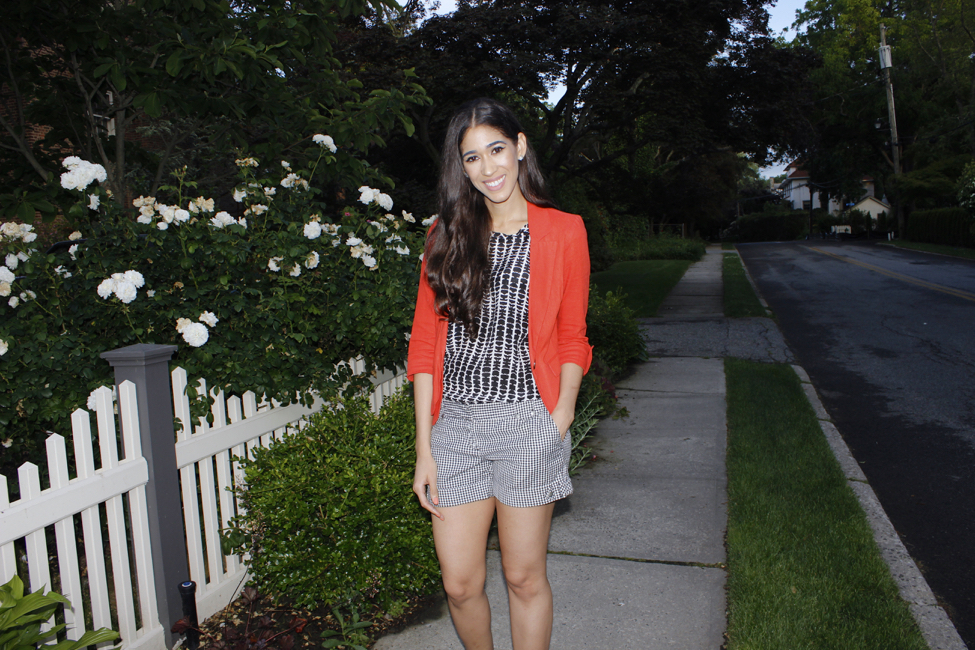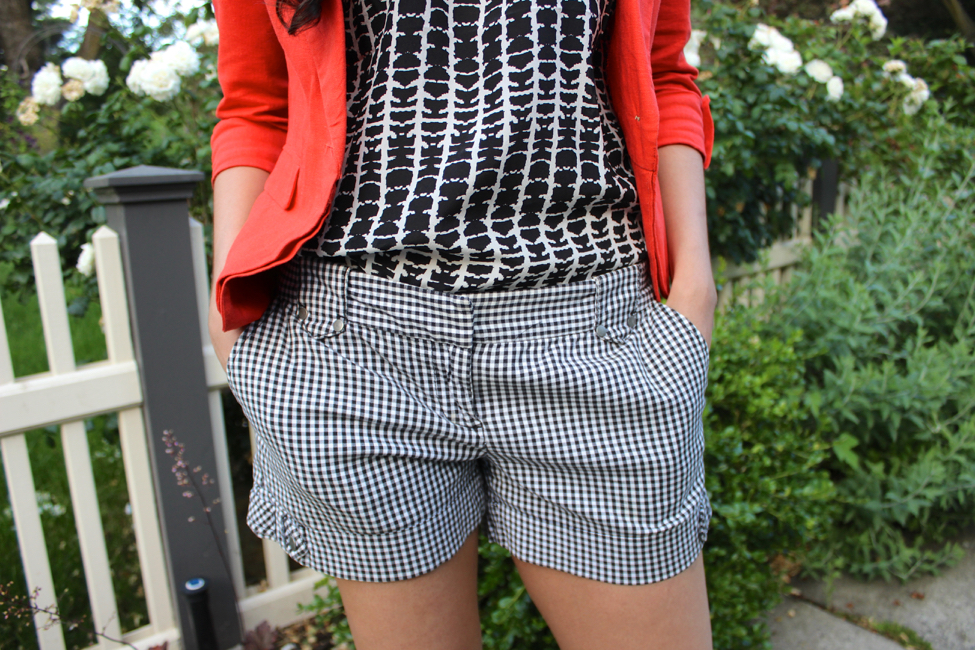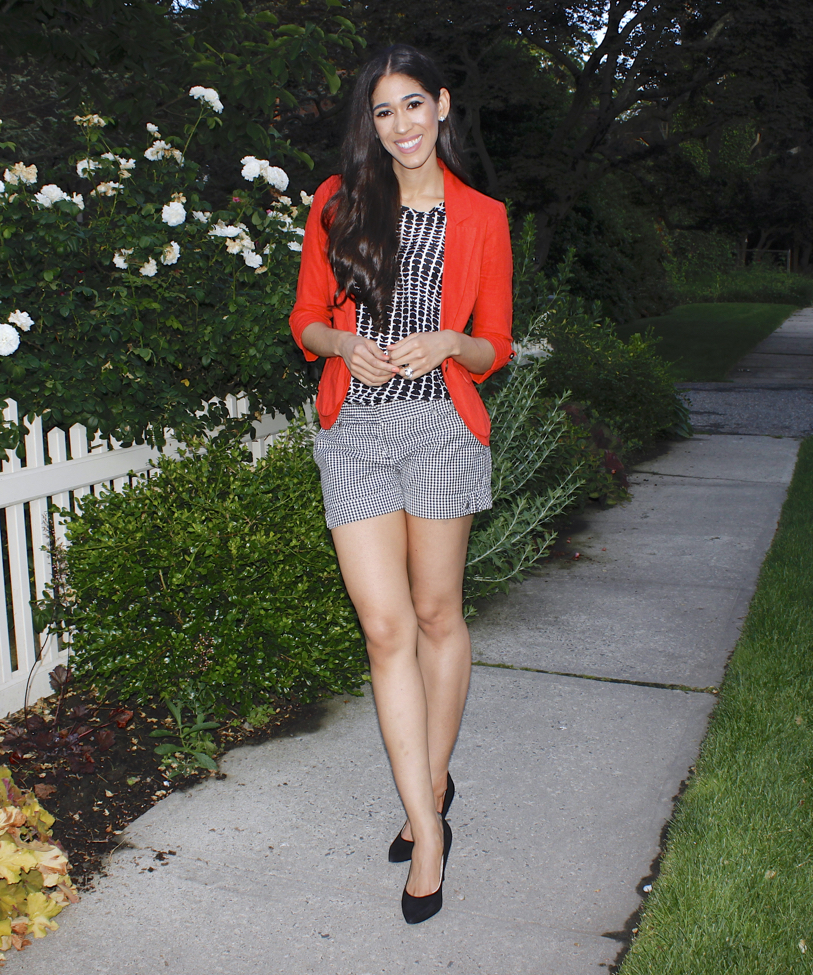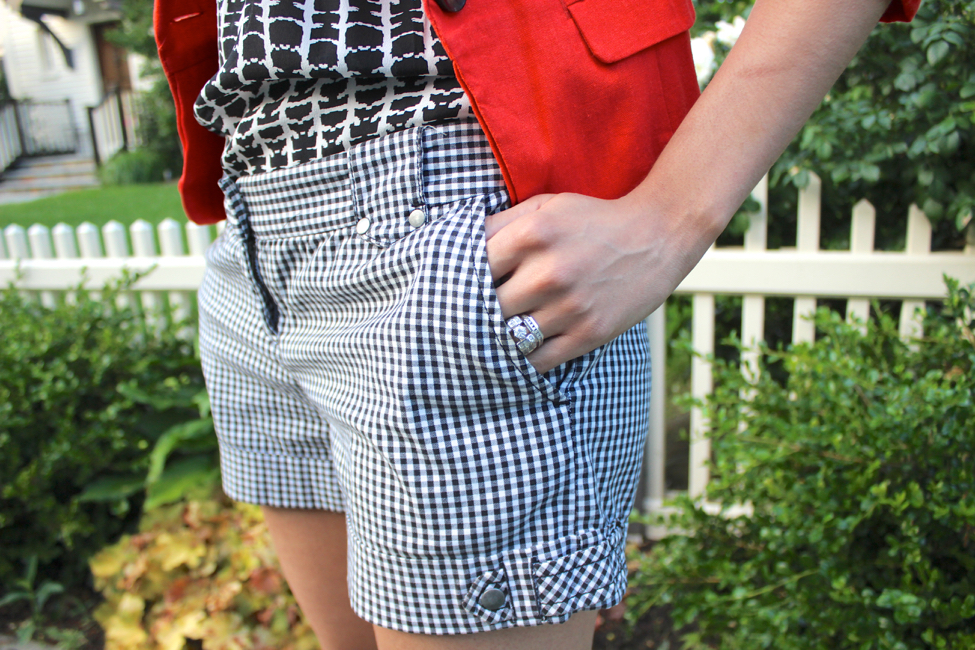 GET THE LOOK!
Blazer: Charlotte Russe (similar HERE) // Blouse: Piperlime Collection (similar HERE) // Shorts: Loft (similar HERE) // Heels: Nine West (similar ON SALE HERE)

Happy Monday, my gorgeous friends!
I hope you all had a wonderful weekend and are ready for an amazing week ahead! I'm hoping to brighten up your Monday morning with this vibrant, bold look featuring a few concepts that I think would totally work well in the office, one of which is the pattern mix I've done here. It's no secret how much I love to play around with different prints and patterns, but I know that sometimes they can be a little too bold for the workplace. If you are one who wants to explore the world of pattern mixing with your work wear, to add some excitement, then I suggest you opt for classic color combos, like black and white. It'll still give off a fashionable and playful feel, but the classic colors will keep things polished and sophisticated for the work place. In case you missed it, last week I shared 3 of my super easy tips you can apply when attempting to pattern mix, which I highly suggest you check out!
Now, getting to the main topic of today's post and that's a color I sometimes look to replace when I often think of red, mainly during the summer months, orange! Don't get me wrong, I love me some red all year long and will defintley be wearing it this season, but I also like to have even more fun with bold colors come summer and I think orange and even fiery shades of coral can make great alternatives.
For instance, when thinking to add a pop of color to a black and white look, such as the one I'm wearing, many of us would first think to add red and no wonder, it looks amazing! But to add a bit of the unexpected, orange is a great option and I suggest you try it out with the looks you'd generally think to add red to!
If you're not used to wearing bold orange colors or not sure how you'd feel about it, then I suggest you ease yourself into it with it with an orange nail polish or lipstick. Once you get used to seeing it against your skin, chances are you'll feel more comfortable with the idea of adding an orange piece to your looks, particularly one that's combined with neutrals.
Let me know what your favorite color is to add to your neutral outfits or a color you just love to wear in general, I'd love to know! Thanks so much for stopping by and I hope you have the most amazing start to your week so far, my dear friends!
XO,