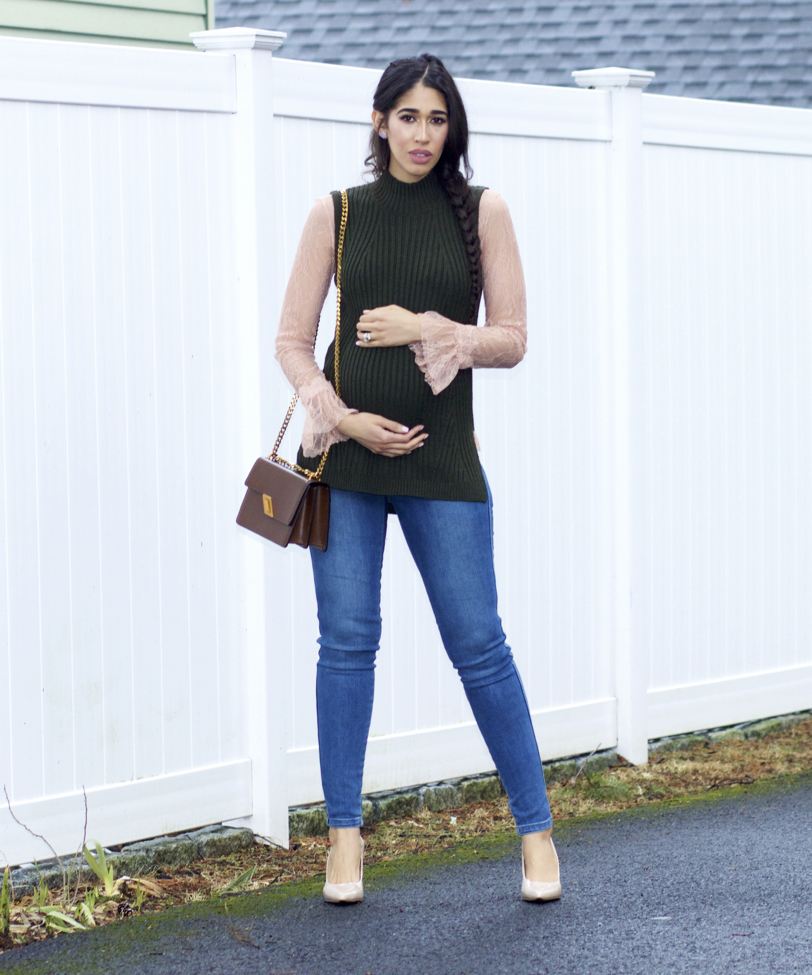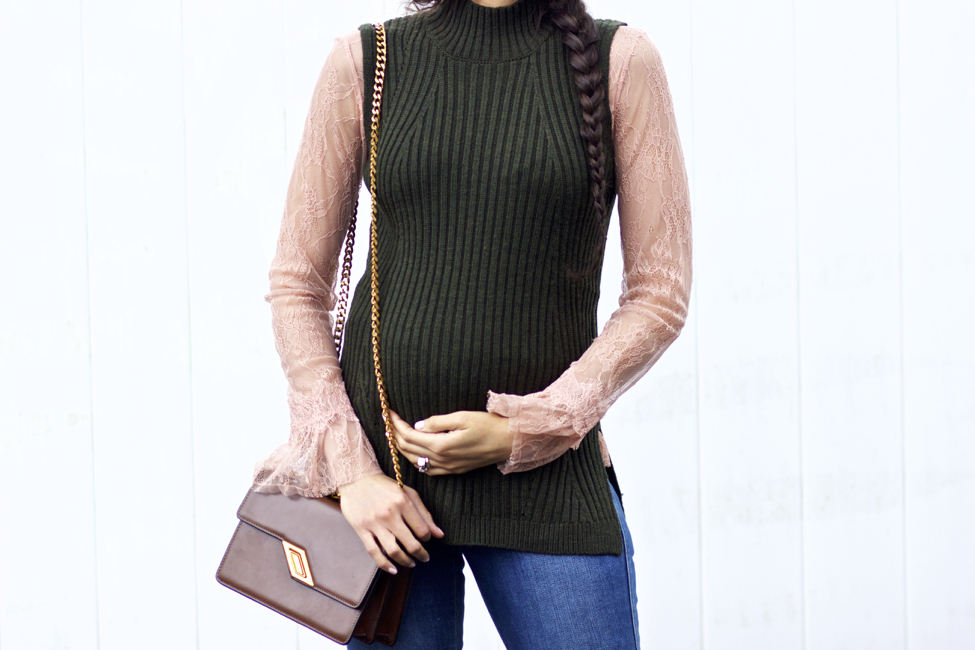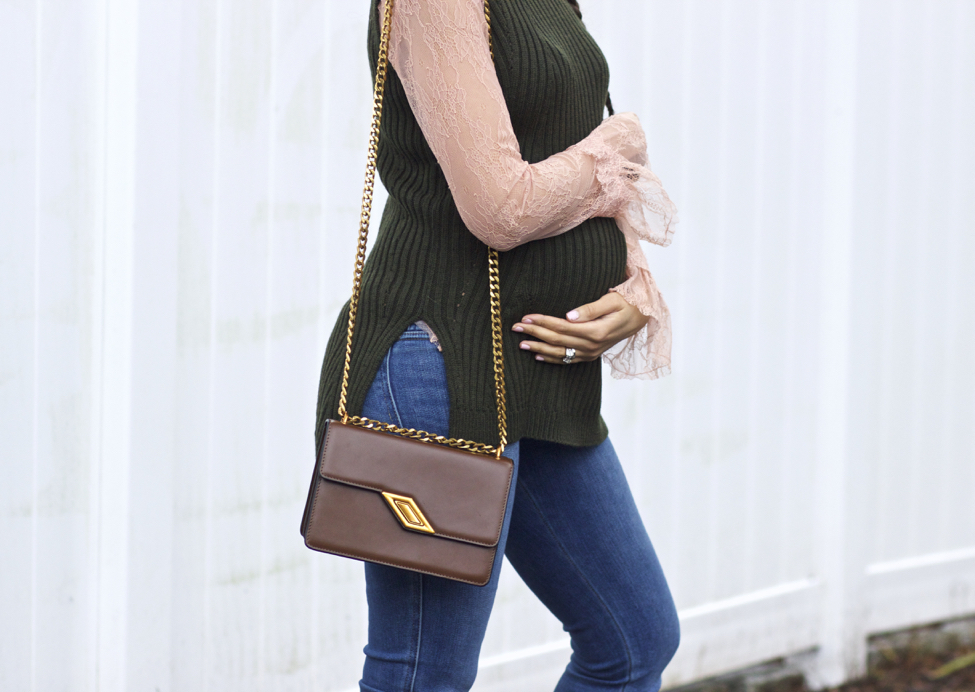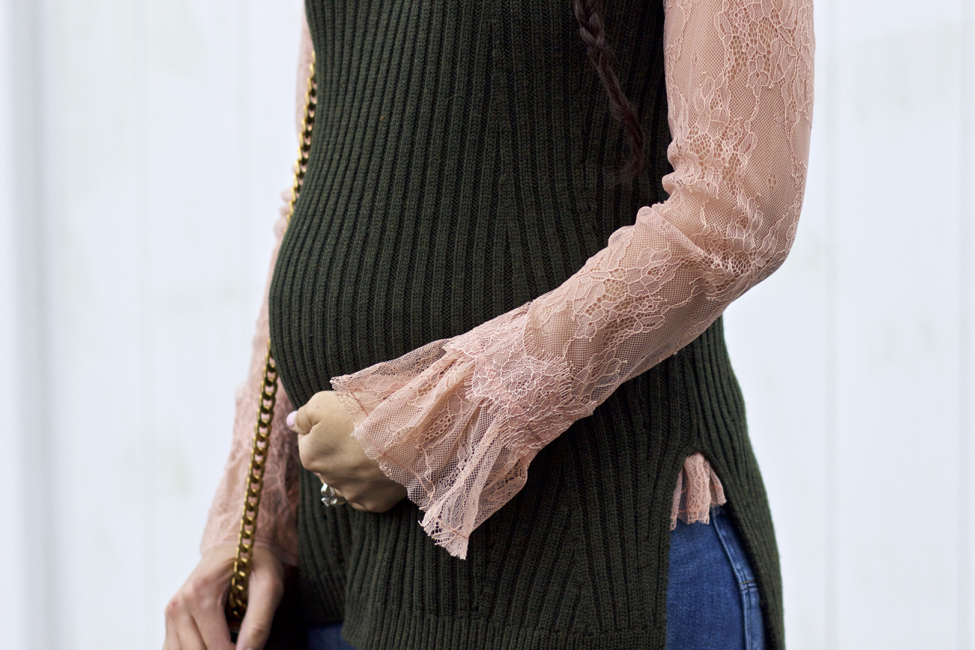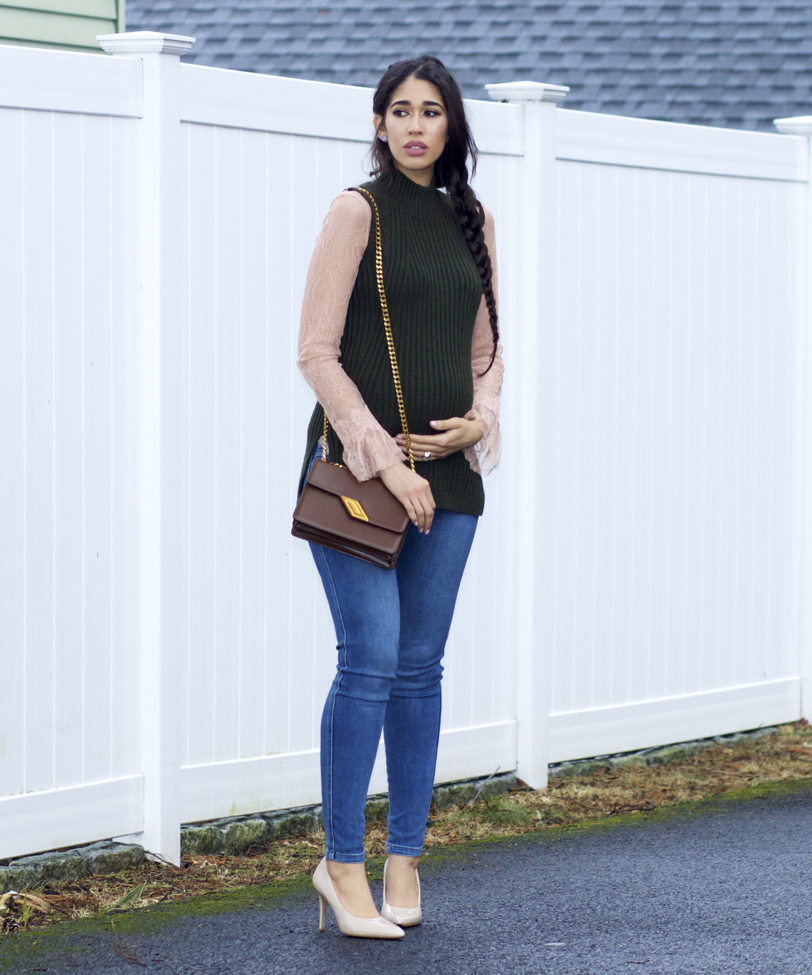 SWEATER: Similar | TOP: Similar | JEANS: Similar | EARRINGS C/O | BAG: Similar | SHOES: Similar
---

---
Happy Monday my sweet friends!
It's been a few weeks since my last post and that's because this pregnancy has been completely different than Aviah's. That one was smooth with the exception of slightly high blood pressure towards the end, which wasn't a major issue. This time around, however, it's been a bit of a challenge. I've been on pelvic rest twice so far, which if you don't know, is basically no heavy lifting and modifying some daily tasks, until your doctor feels you're able to return to your everyday lifestyle. This has made taking photos and getting glammed up daily more challenging.
It's amazing how different each pregnancy is, regardless of whether you're carrying the same gender or not. There's so many old wives tales that try to assign specific symptoms to a gender and though sometimes there can be truth behind them, they're most often not the case. Each body is different, each baby is different and therefore each pregnancy will be different. I'm embracing this one, nonetheless, and taking each day as it comes and avoiding placing too much unnecessary stress and pressure on myself and this mindset has been helping a lot.
I'm not sharing this for anyone to feel sorry for me because there is no need to, I'm sharing so you can understand why I've been gone as often as I have been and for so long. I've missed you and I'm excited to catch up with all of you!
Now onto today's outfit. I've shared my love for sleeveless sweaters in the past. What I love about them is that they allow for you to not only layer over dresses you wish to transform into skirts, but allow for you to create a cool and interesting contrast with any unique sleeve detail you have on a top you'd wish to serve as a stand alone detail. The lace top I'm wearing is entirely lace, so the sleeves don't really stand out on their own, but when I style it like this they do. I don't know if I'm more drawn to this styling method when I'm pregnant because I think the last time I've worn this sleeveless sweater was when I was pregnant with Aviah. That time, I chose to wear a printed blouse underneath. You can check it out here.
I, of course, wear a coat over this outfit. I didn't wear one for the sake of the photos. It, unfortunately, hasn't warmed up as much as we'd all wish it would at this point. Anyone else over winter after the holidays?
As you know, I absolutely love pink and green paired together. I think it's one that's unexpected and adds somewhat of a regal vibe when done in these particular shades, forest green and blush pink. If you've never considered pairing the two, I highly suggest you do! To balance out the contrast, I often like to incorporate a neutral, specifically brown. It works great with both colors and keeps the palette balanced, not too light nor dark.
I hope you found some inspiration in today's post and stop by tomorrow, because I have a review on a couple of products I've been testing out this month that I'm eager to share my thoughts on with you! Thanks so much for stopping by and I hope you have an amazing start to your week, my friends!