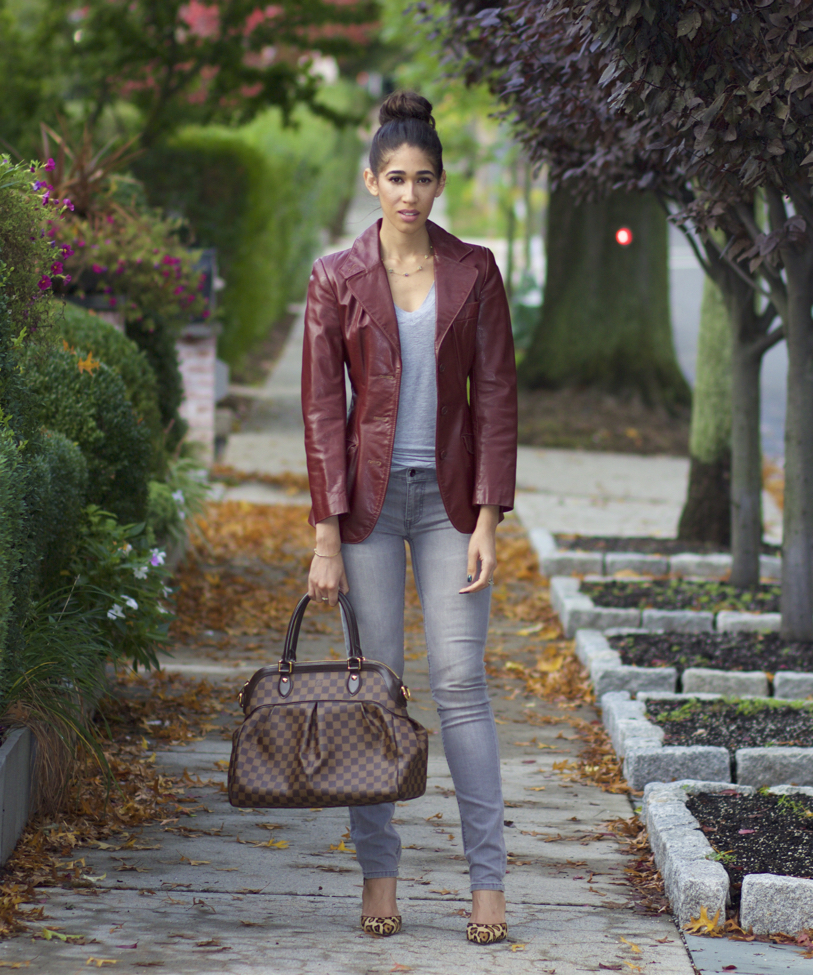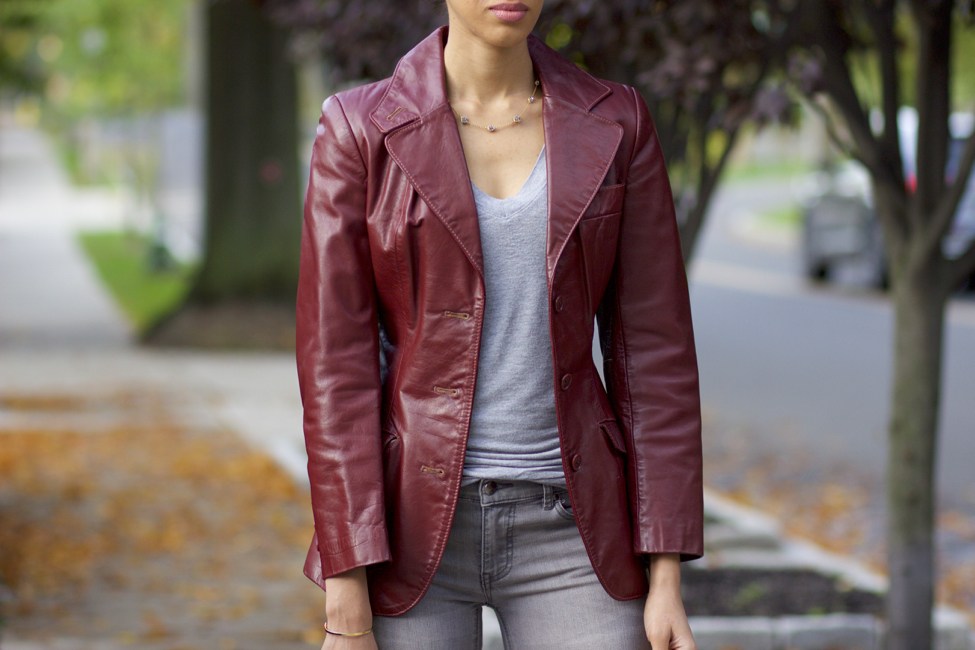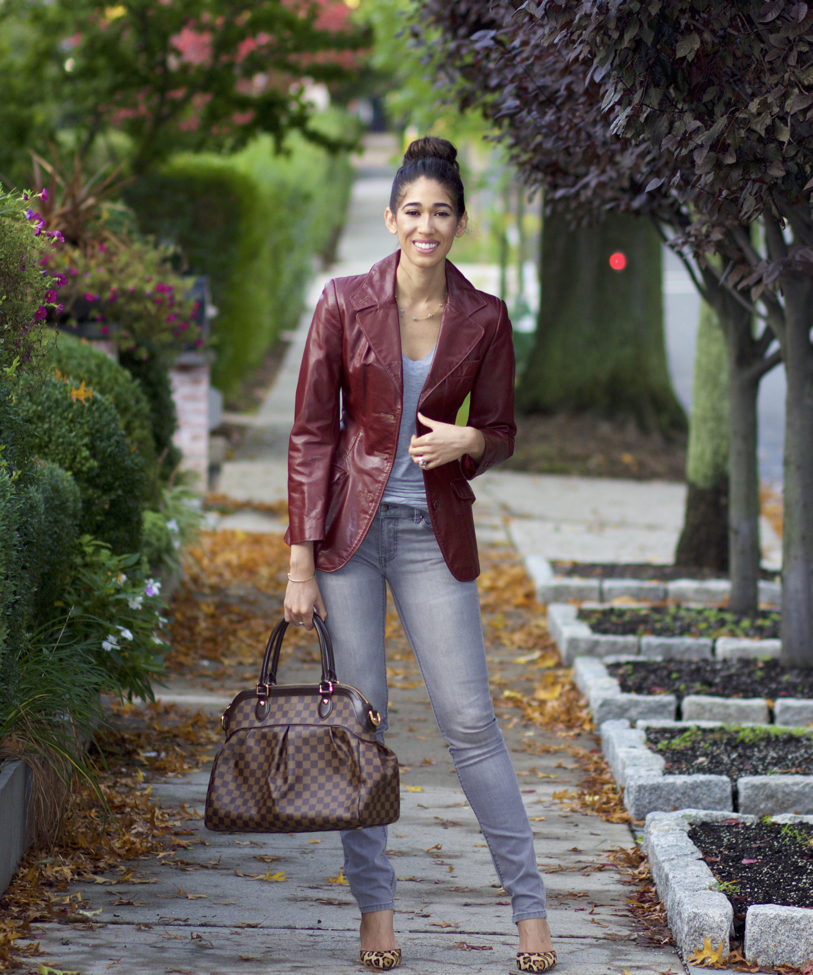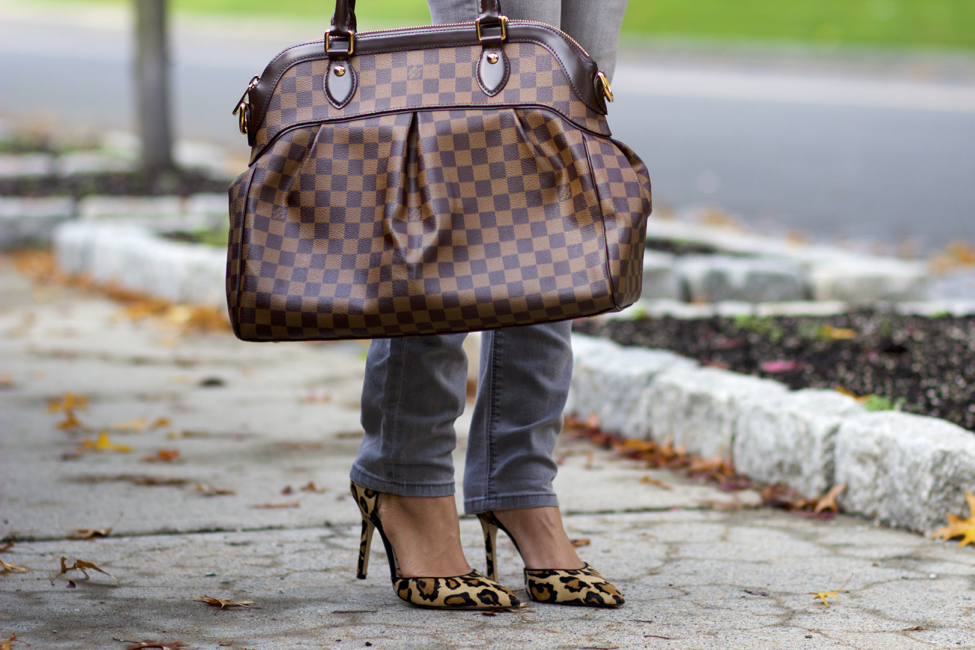 :GET THE LOOK:
---
Jacket: Vintage '70s (similar style HERE) // Tee: Marshalls (similar HERE) // Jeans: New York & Company (Darker rinse HERE) // Necklace: c/o Ahtra Luxe (HERE) // Bag: Louis Vuitton // Shoes: Sam Edelman (HERE)

---
Happy Hump Day my beautiful friends!
First, I'd like to thank all of you for your kind, supportive words and thoughts for my family in Jacksonville, Florida, during Hurricane Matthew last weekend. I'm so happy to say that they're all okay and so are their belongings; they only lost electricity, which is okay considering that it could've been a lot worse. My heart and prayers go out to those who lost family members in Haiti and here in the U.S. and/or experienced any damage to their belongings.
Remember the post I shared about a vintage shirt jacket I snagged over the summer and you all gave me such amazing ideas on how to wear and style it? By the way, the most suggested way to style it was with a black turtleneck underneath paired with either black jeans or a black skirt. I'm definitely looking forward to wearing it with a turtleneck and black jeans next, you all are awesome.
I have to say, it was so much fun chatting with you all in the comment's section and I love how some of you interacted with one another's comments, it really made me feel like I have a little community here, which felt really amazing! I don't like to just share my outfits and tips and go on about my day, I like to feel as though there's someone on the other end of the screen who I can interact with individually and as a group, so that really made me feel SO happy!
Anyway, so my point in bringing up that post is because I purchased this leather blazer the same time I did the shirt jacket. I told you guys, I'm obsessed with leather and outwear in general, haha. This one is also a vintage piece from the '70s and I fell in love with both the color and fit. The waist is very tapered and based on the shirt jacket, it seems as though that was a common fit for women's leather jackets?! Perhaps before the more '90s moto came about and became more popular, though I think I prefer the more tapered version, very figure flattering!
As with the shirt jacket, it needs some breaking into, as it does feel quite stiff, but I'm sure it will happen quickly because I absolutely love it and intend on wearing it throughout the fall season!
What I love about leather blazers is that they can substitute for a more traditional blazer for either work or off duty hours, allowing you to sneak in a bit of edge in the office because it doesn't quite have the leather jacket look when it's more tapered. Though the one I'm wearing is vintage, Missguided and Asos usually carry very similar options, like the one I wore last holiday season, so if you'd like to add something similar to your wardrobe, just keep checking their site sby searching 'leather'. In the meantime, I've linked some jackets in a similar color, if this isn't necessarily your preferred style or you just love a good moto!
I hope you enjoyed the post, my beautiful friends; have an amazing day!
XO,