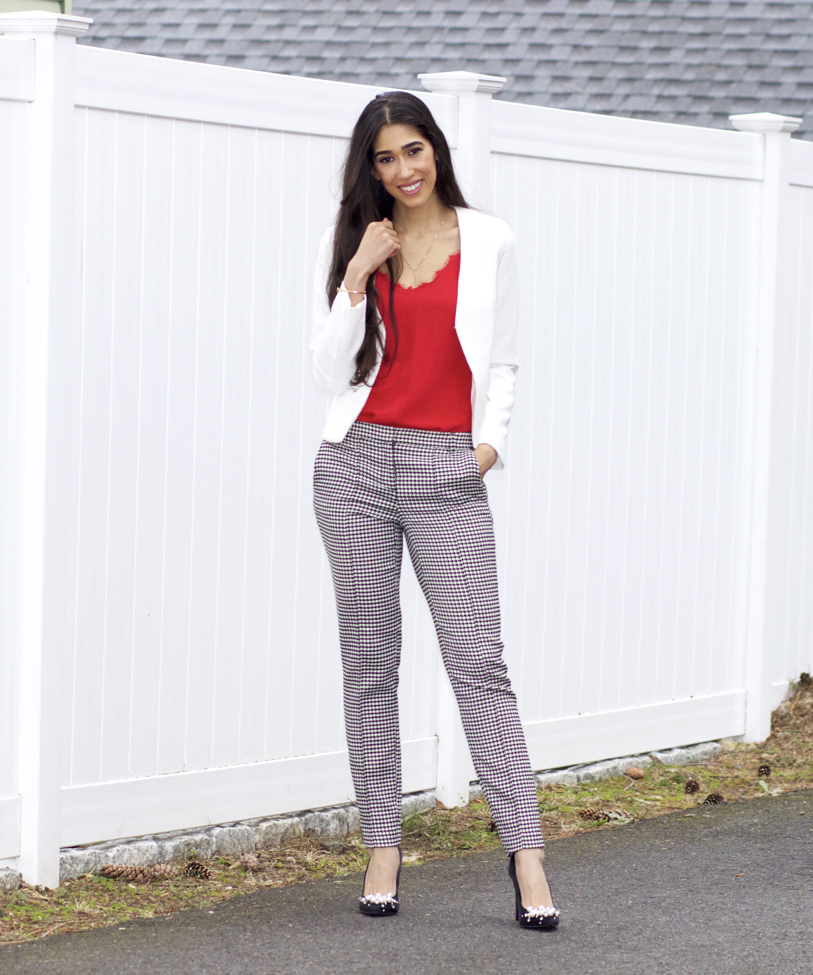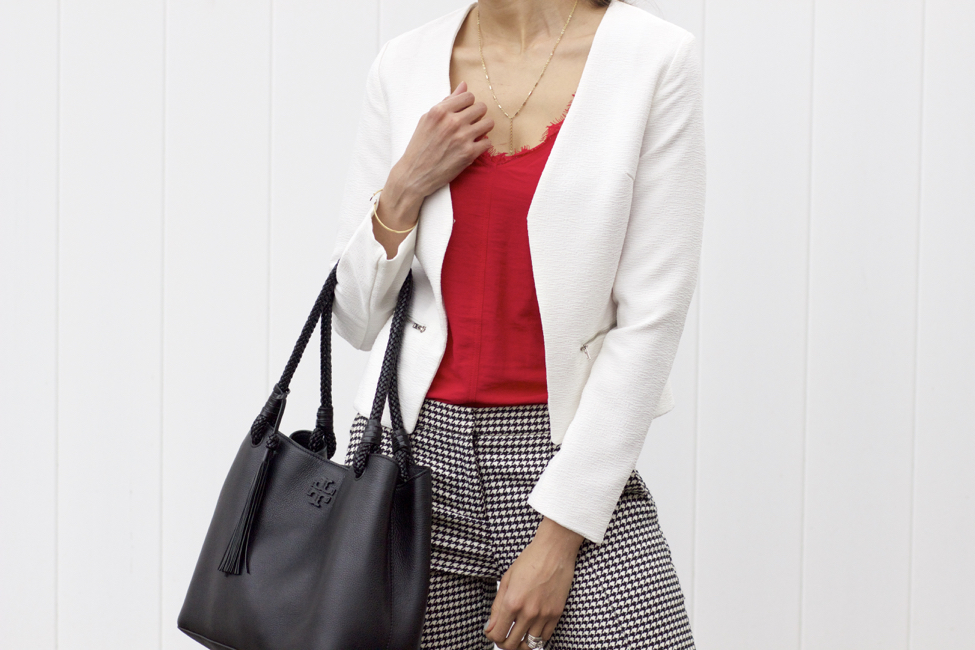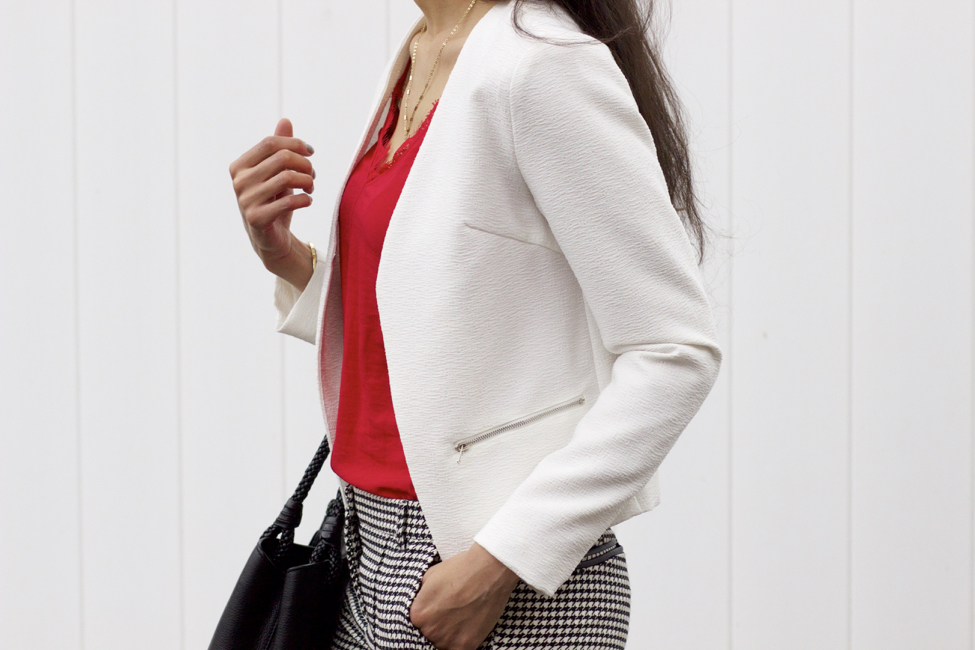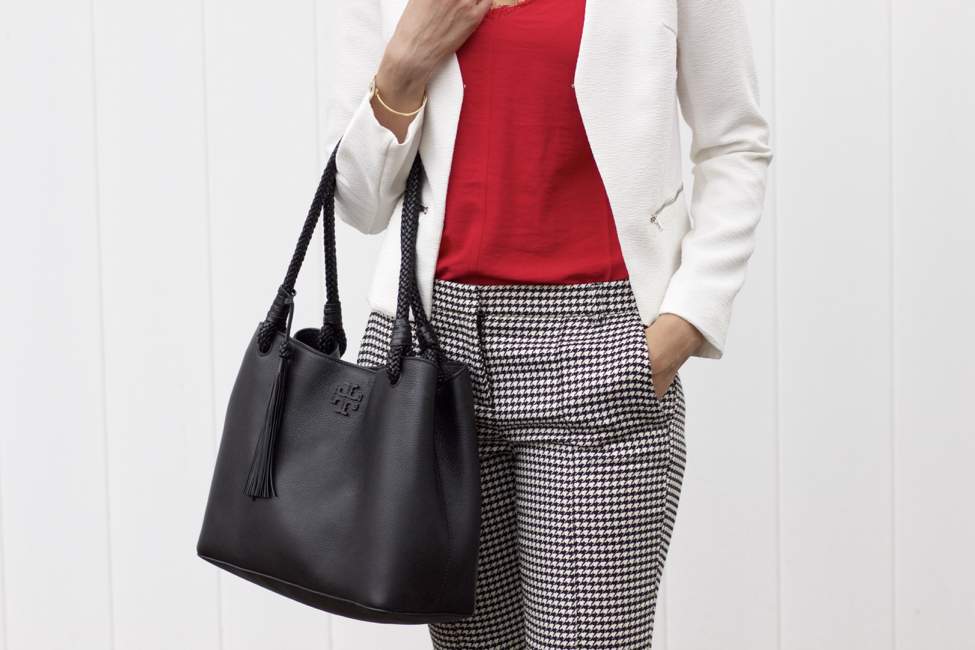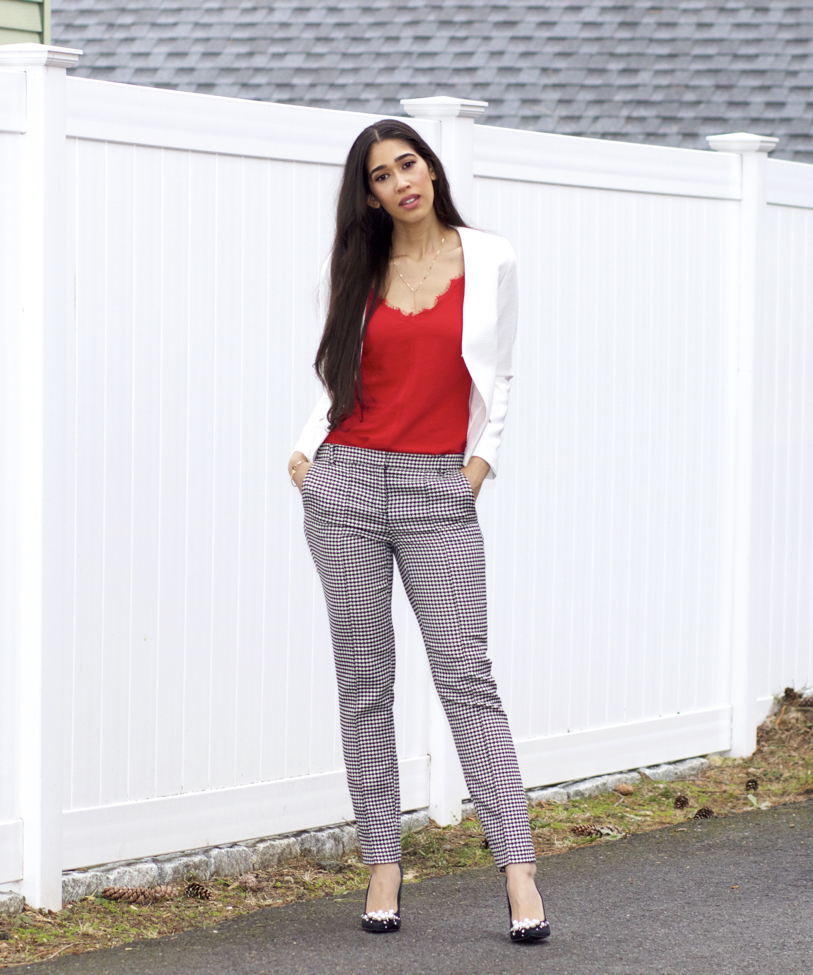 BLAZER: Similar | Cami: Similar | Necklace C/O | PANTS: Similar | SHOES | BAG: Similar
---

---
Happy Friday my lovely friends!
As you all know, red has been one of the hottest color trends since the start of fall and it's still going strong! It's a color that I've reignited my passion for, as a result, and have been seeking out new pieces, since I didn't have much in my wardrobe. I actually styled an outfit almost identical to this one (see here) during the winter, but in that outfit, I styled these houndstooth pants with an oversized red balloon sleeve sweater.
Today's outfit is one that's perfect for the office during the spring and summer with the pop of red coming from the cami with a crisp white blazer layered over. To keep the professional tone going, I've added in one my most favorite shoes in my entire collection with pearl embellishments.
Red is definitely a fire-y, passionate color, making it especially important to pay mind to the specific details of the entire piece (including fit and length) when it comes to wearing it in the office. A red cami can certainly give off a sexy vibe, but the way to tone it down is to keep the rest of the pieces structured and polished, as I've done with the blazer and trousers. I wouldn't suggest pairing it with leather or skirts above the knee in a more professional setting, but outside of the office, they'd look stellar for a date night and just as good paired with denim, as I intend on combining it with as the weather warms up more.
Are you (still) loving the color red this season and what are some of your favorite ways to wear it? Do you wear it to work?
*PS: It's taking me a little while to go through and reply to comments in this weeks' posts, but I'm working my way through. Thanks for stopping by, my sweet friends, and I hope you have a great weekend ahead!
XO,