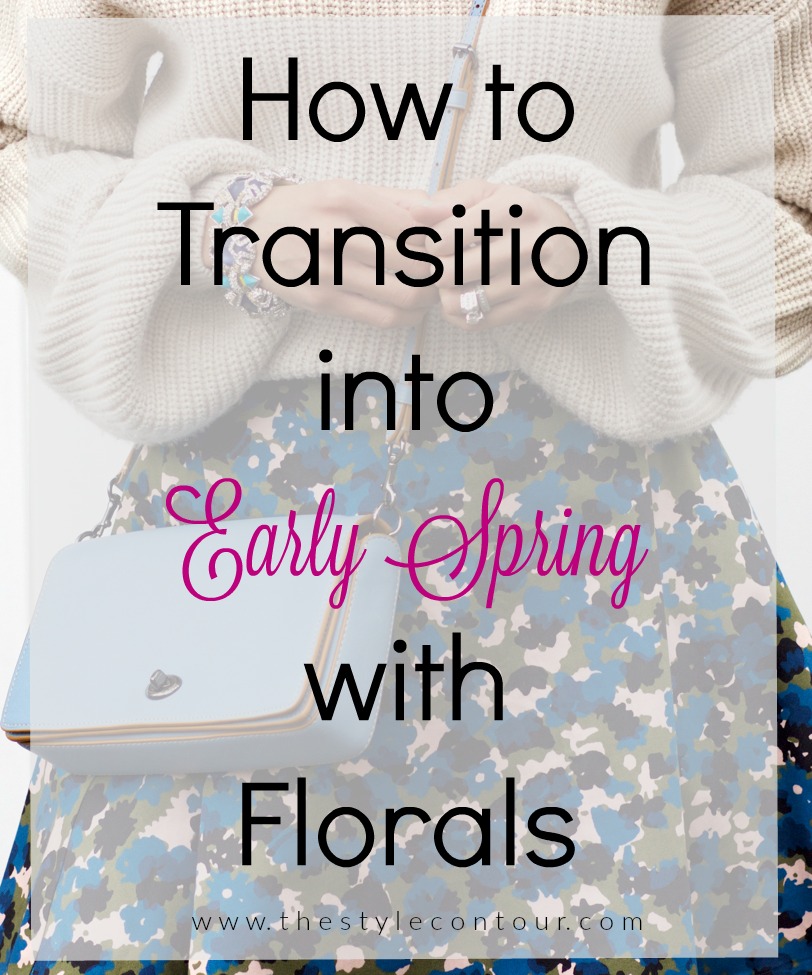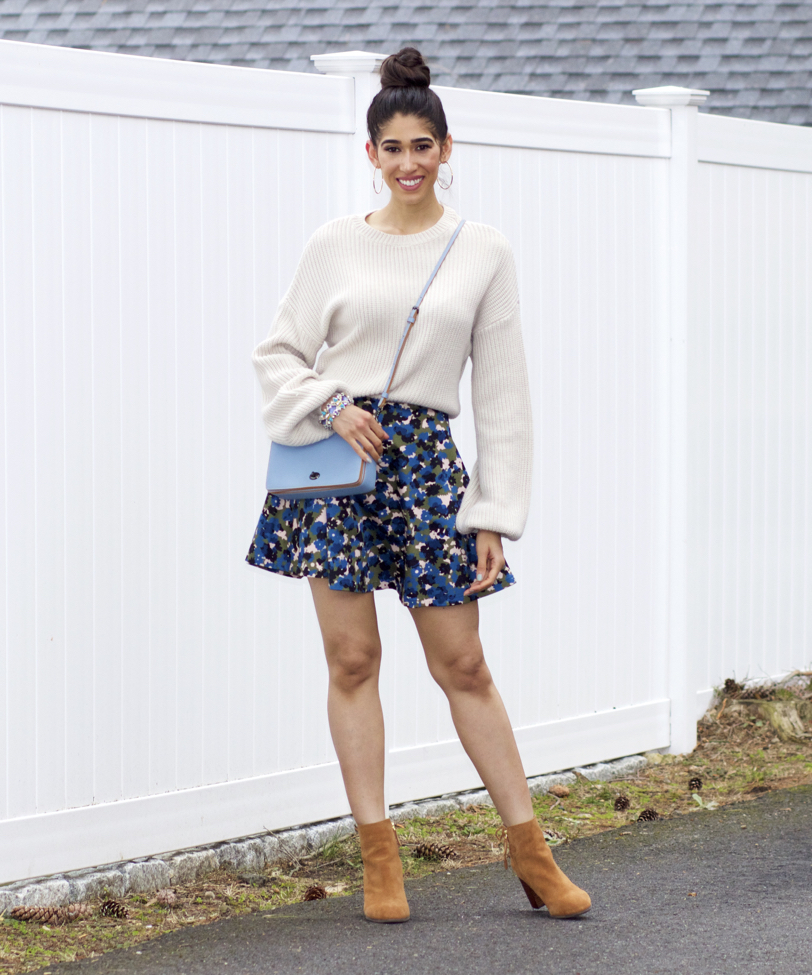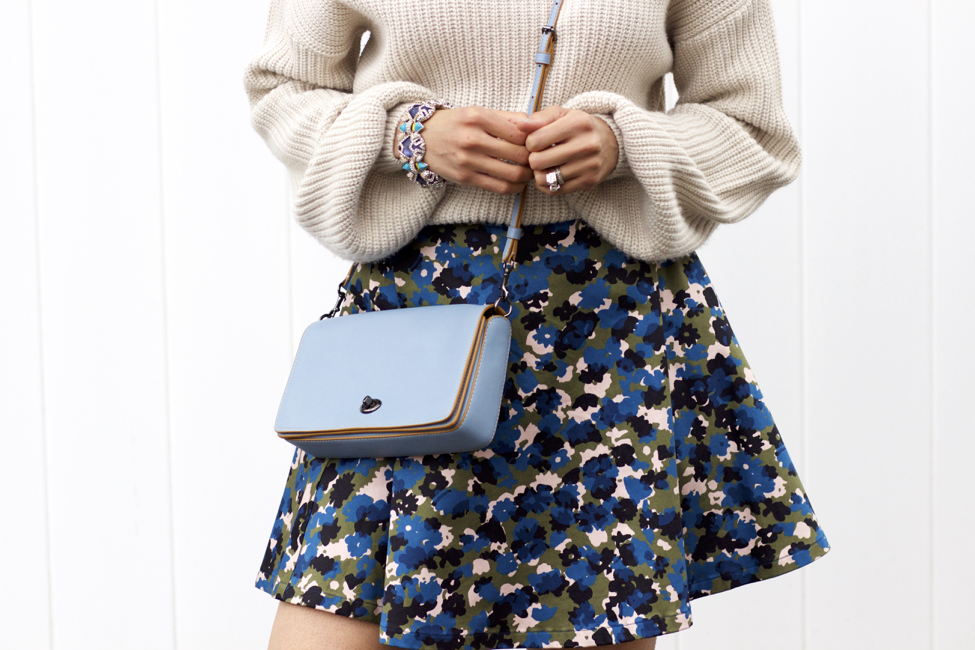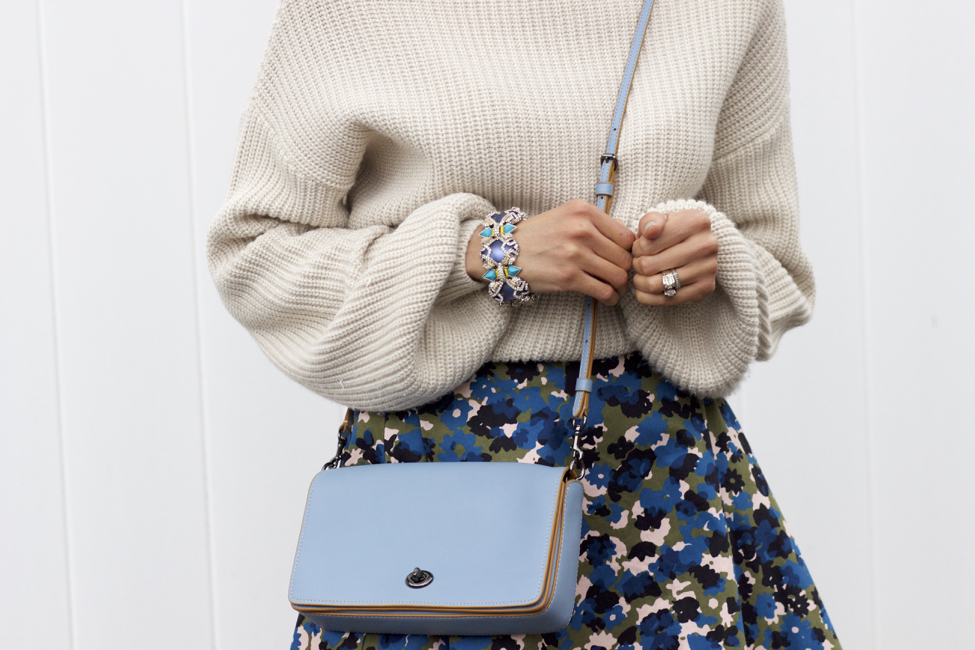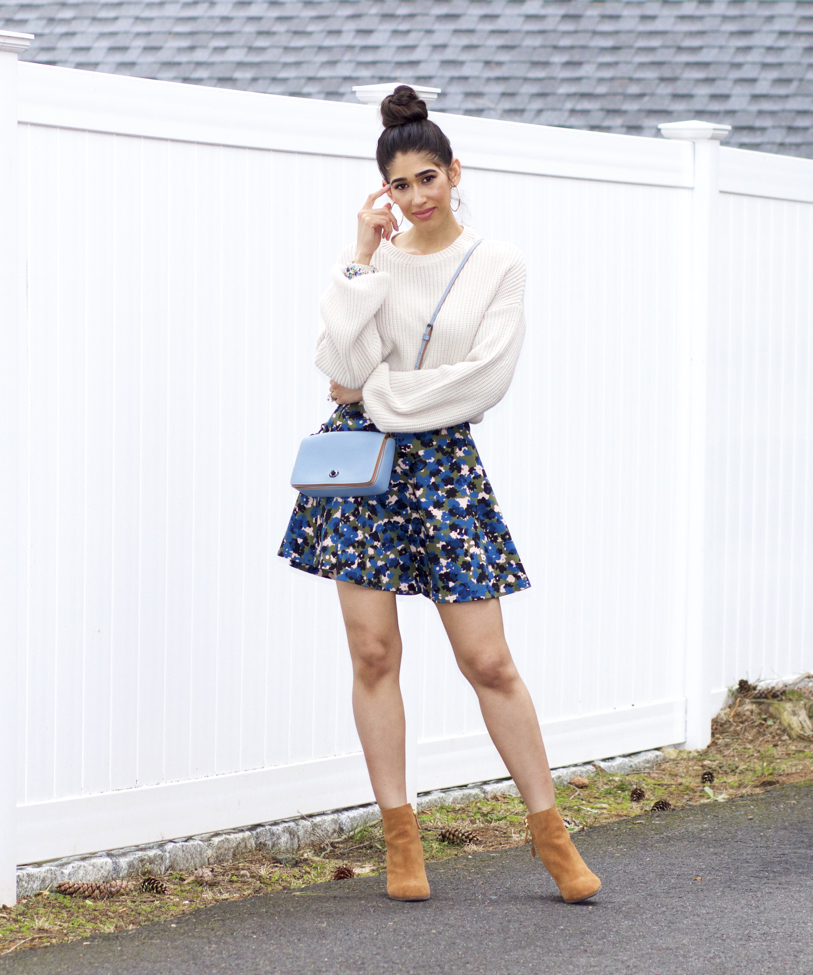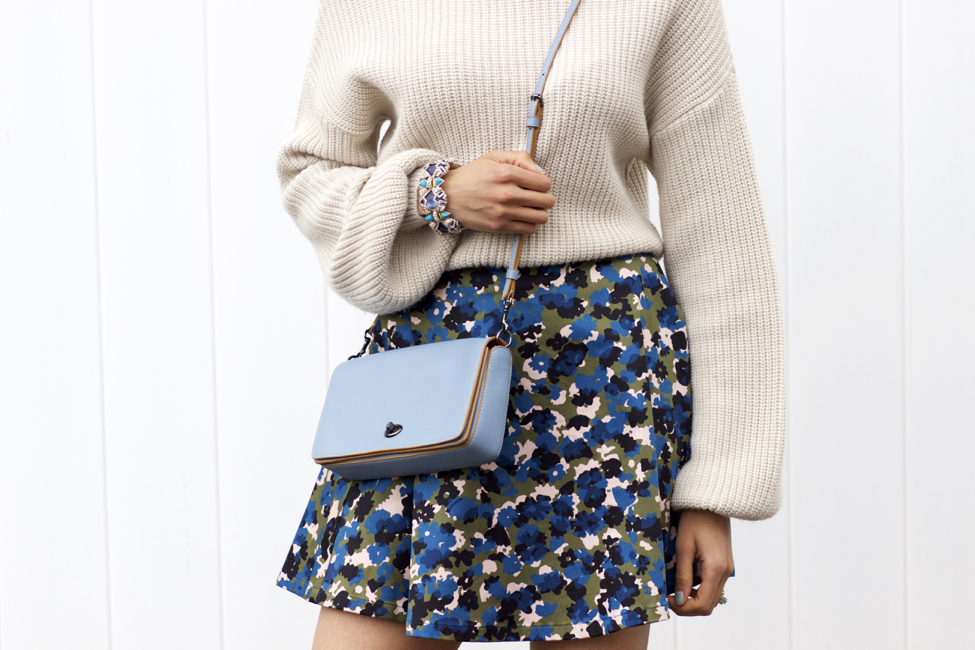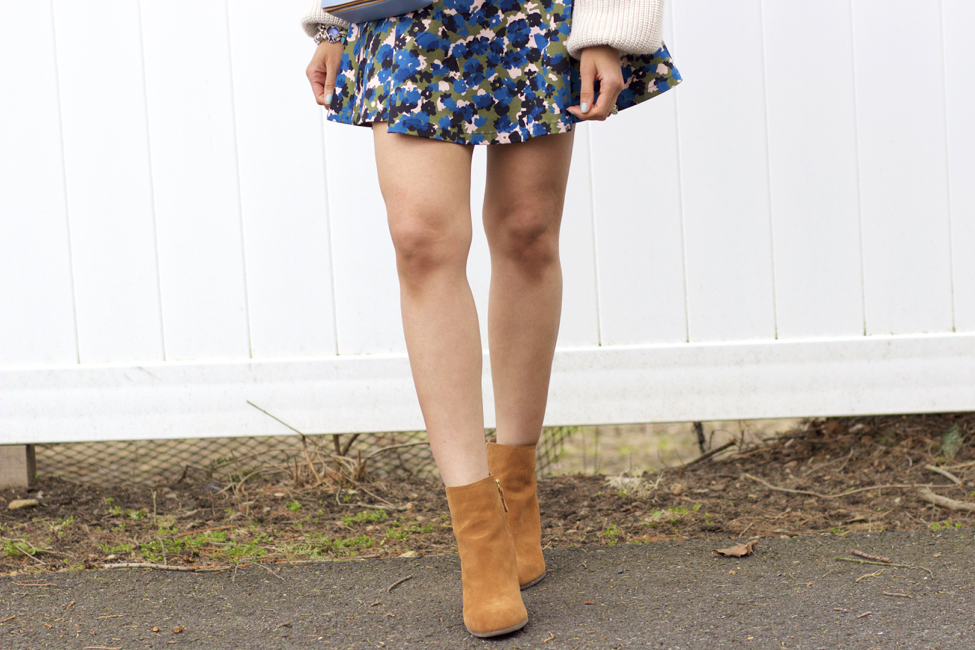 SWEATER: Similar | SKIRT: Similar | BAG C/O: Similar | BRACELET: Similar | BOOTS C/O : Similar
---

---
Happy Wednesday my lovely friends!
The weather is for sure all over the place with snow happening one day and it hitting the upper 50s another, we're in early spring. This time of year can have all of us desperate for wearing our head-to-toe spring-y outfits; bring on all of the pastels and florals. Considering the weather, some days it may not be as easy to step out in those pieces without adding in some coziness in an oversized sweater or extra layer and that's actually okay. I think an oversized sweater or leather jacket can really add an interesting element to an early spring outfit adding in more dimension.
Hey, I'm trying to be as optimistic as possible!
For today's look, I've paired this cute floral skater skirt, which I've worn countless times on the blog, with an oversized balloon sleeved sweater. Not only does it add more warmth, it actually helps to offset the playfulness of the skirt. This would be a great idea for those of you who have a more edgier style or feel as though some florals have a more juvenile look, which I can in part agree. Another option, as previously mentioned, would be to add in leather jacket, as well as a denim one. Once again, the additional textures and contrast adds interest to the look, while serving their purpose in keeping you warm.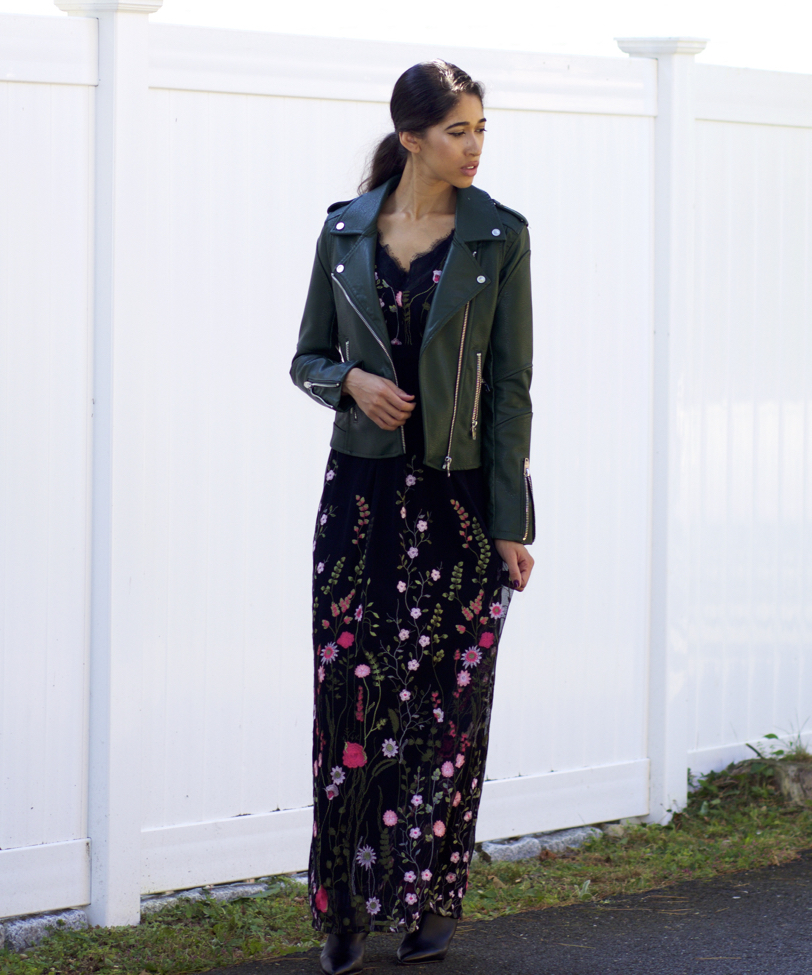 Do you like to wear florals and what's your favorite way to wear them?
Thanks so much for stopping by, my friends, and I look forward to seeing you in Friday's post!
XO,