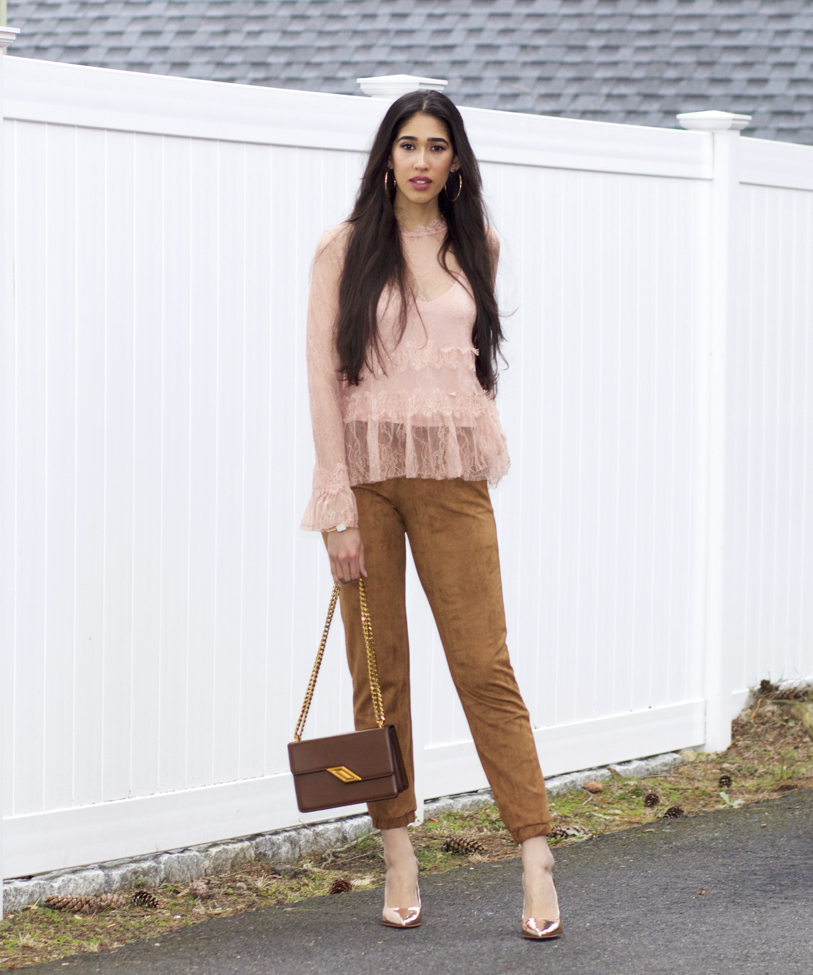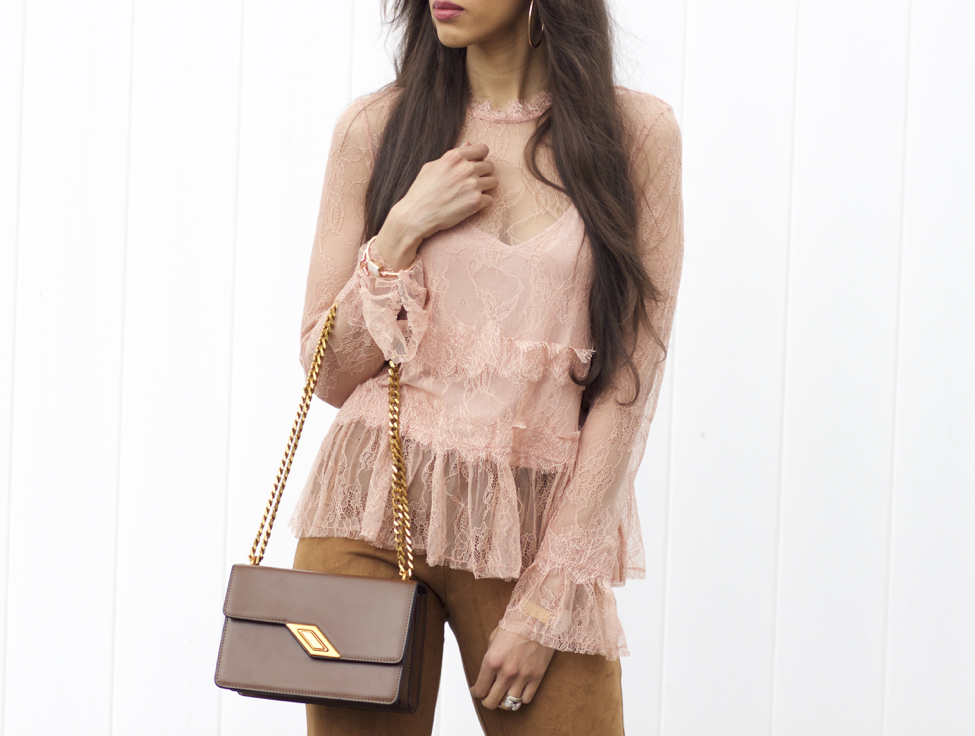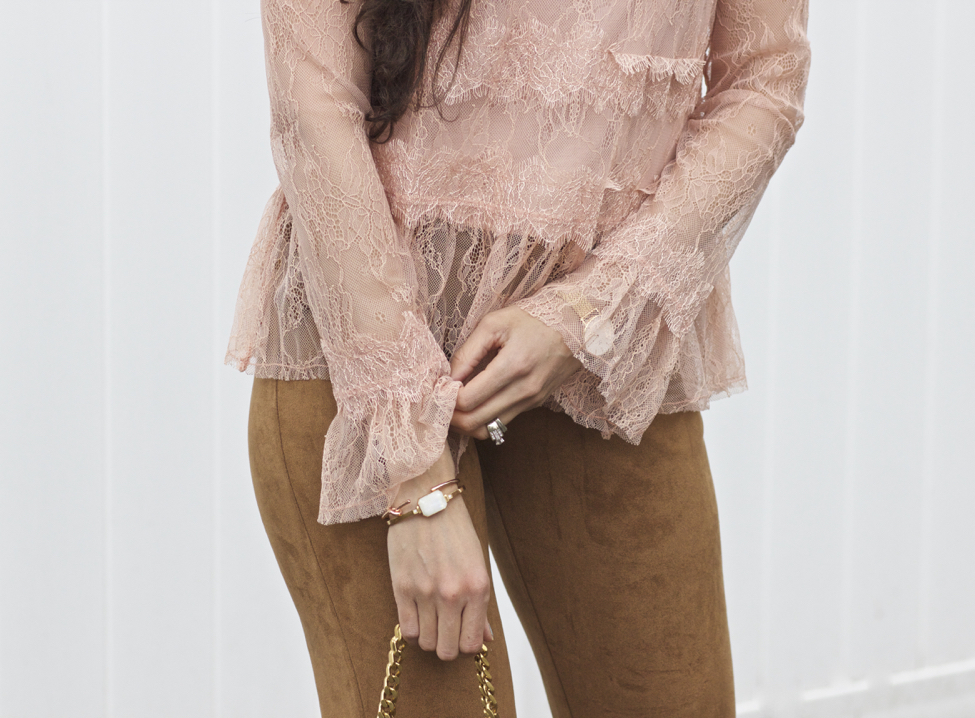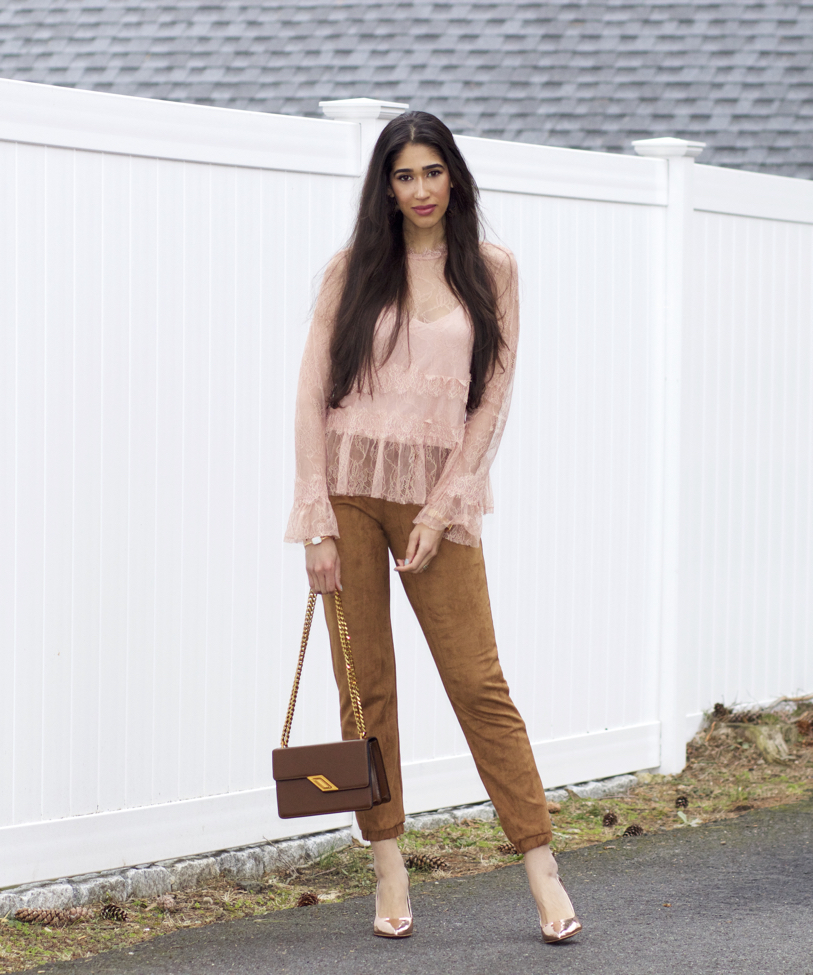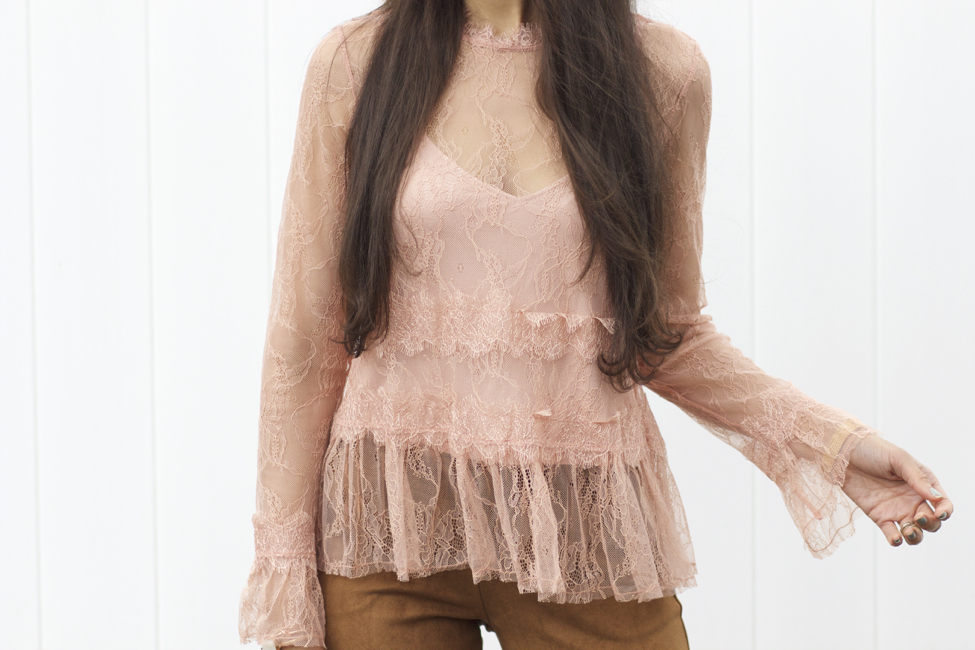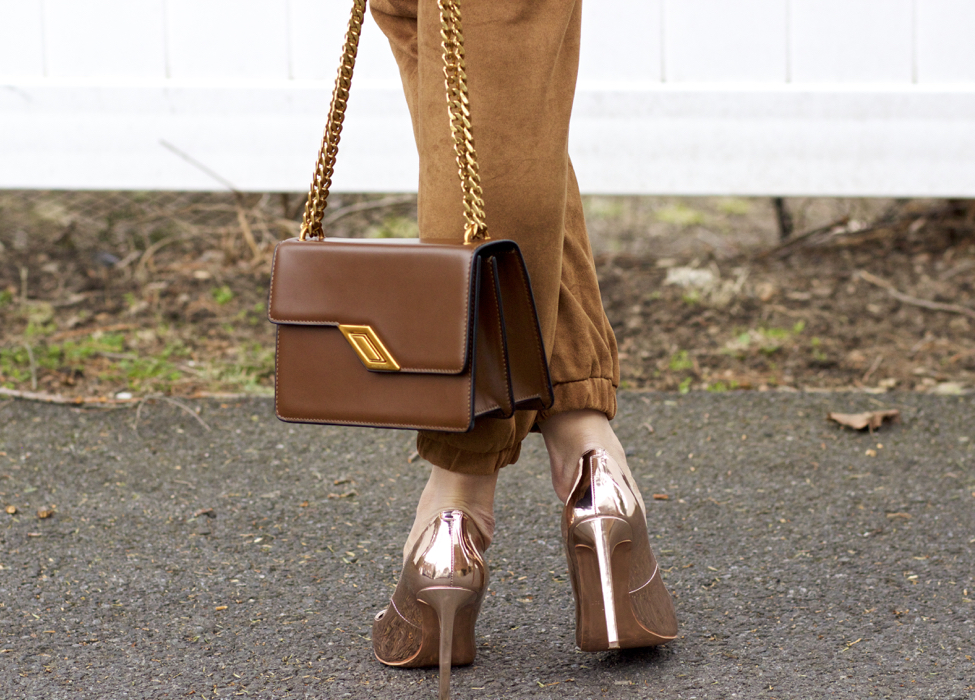 BLOUSE: Similar | PANTS: Similar | BAG C/O | SHOES: Similar
---

---
Happy Monday my sweet friends!
How was everyone's Easter weekend? We went to church and then for brunch afterwards. I typically make Easter brunch myself, but I needed a break from cooking for a holiday, since I did it for nearly all the ones during the holiday season and it's so much harder to do when you have a little one! I didn't wear this exact outfit, though I did wear the blouse. It may look familiar, if you remember the post I did a few months back, My Recent Purchases and Wish-List. The blouse is, unfortunately, sold out in the blush color, but there's one size left in the black. Perhaps you'd be able to find it stores, if you're interested. It's absolutely beautiful and looks great paired with denim, trousers, and suede, as I've done today.
I don't believe I've ever combined lace and suede before. These joggers are actually faux, but they're just as soft and are perfect for this transitional time. I love the look of camel suede pants because we don't see them quite often and they have such a strong 70s vibe, which I'm a huge fan of.
Camel is a color I honestly love to wear all year long, when at all possible, because it pairs well with nearly every color and allows for them to truly pop, since it creates such a soft, yet bold contrast. I feel when done in a more notable texture, such as leather or suede, it enhances the effect even more. Remember the post I did at the start of fall with the red sweater and camel faux leather shorts? It's one of my favorite combinations yet for this reason.
Going back to the top, what sparked my initial interest with, of course, the lace, as well as the flounce details, which further enhances the romantic feel. I do want to mention that with flounce or ruffle details, you may want to be mindful of the placement, as it can make the area worn appear larger by adding dimension. Of course the overall style and shape of the top can help to offset or exaggerate the effect, so that's also something you can consider.
I hope you all enjoyed today's post and I hope you have a wonderful start to your week, my friends!
PS: Can you believe Aviah is 9mths today?! You guys, where in the world is time going? I'm already starting to plan her first birthday and will be letting you know the theme and everything as it gets closer. I'll just say this, her dress, which I already got, is what gave me the idea for the theme. I'm so excited about it, but not excited about the fact that my baby girl is growing so fast, doest that make sense? Haha!
XO,