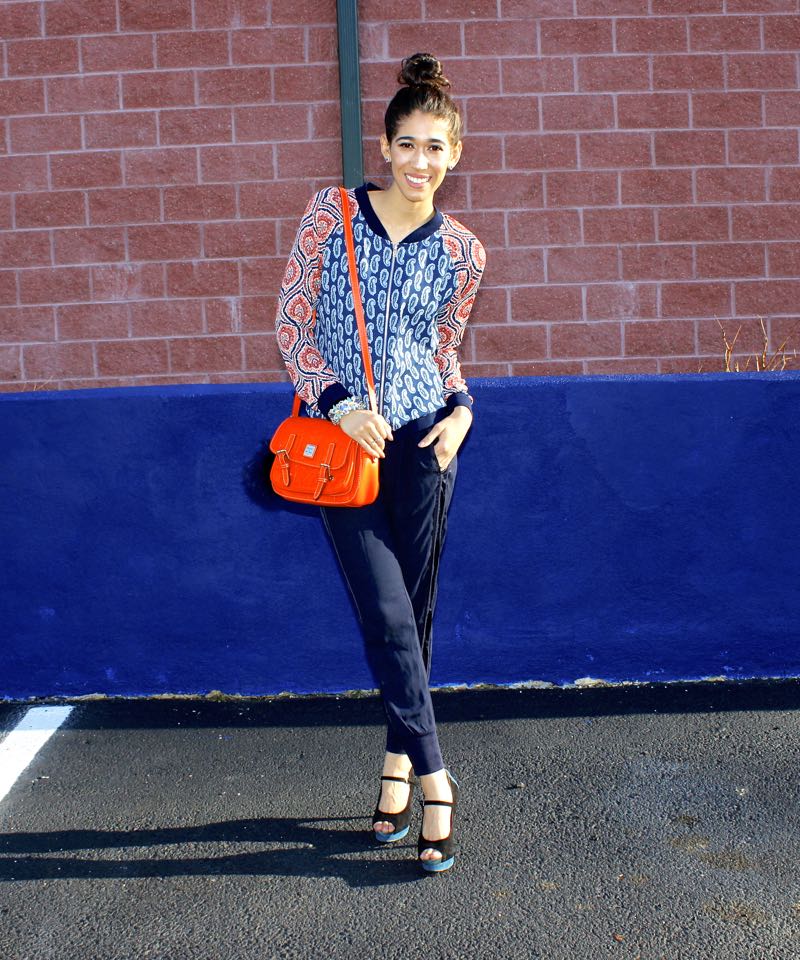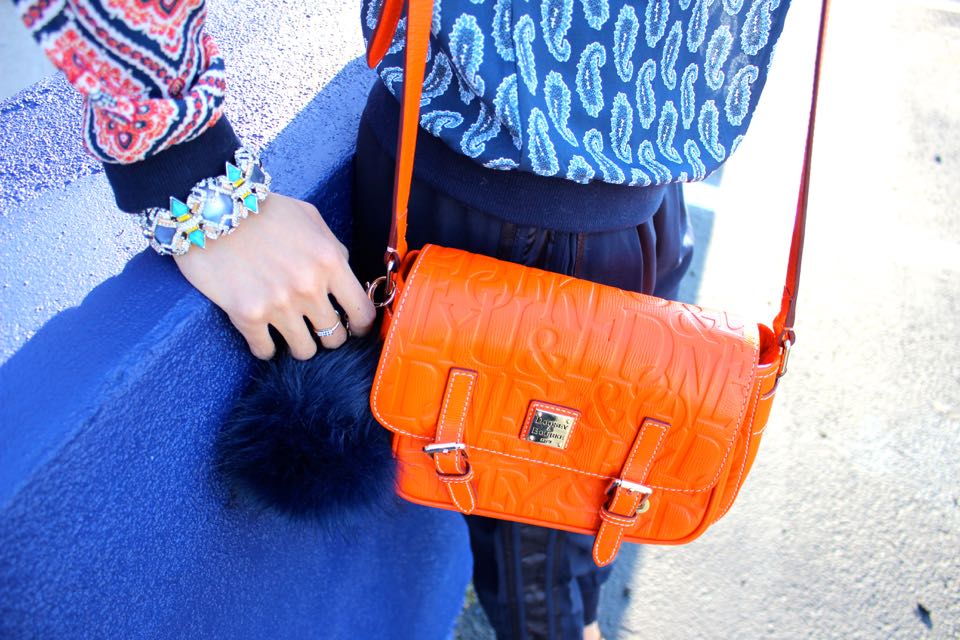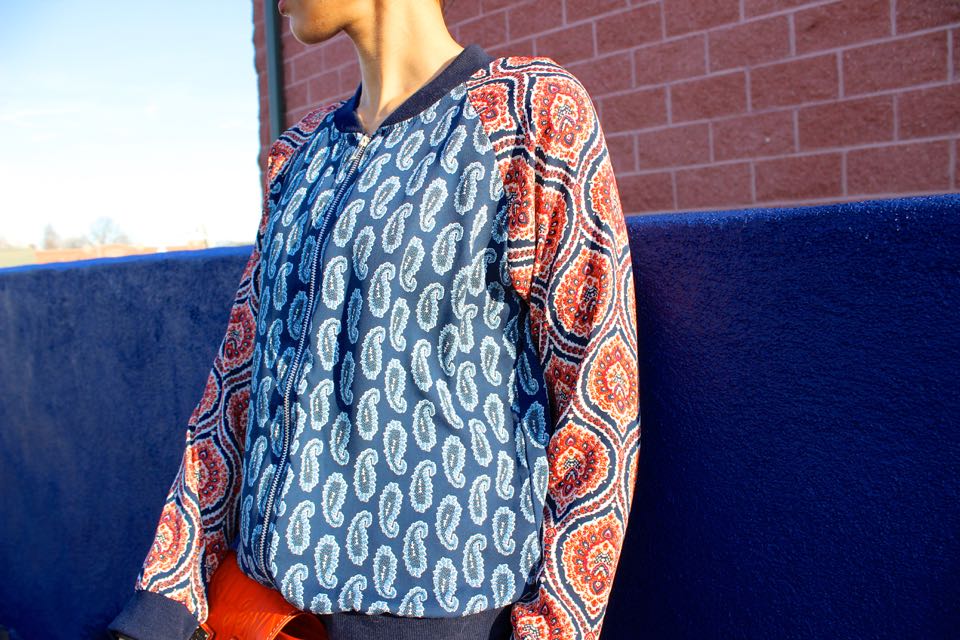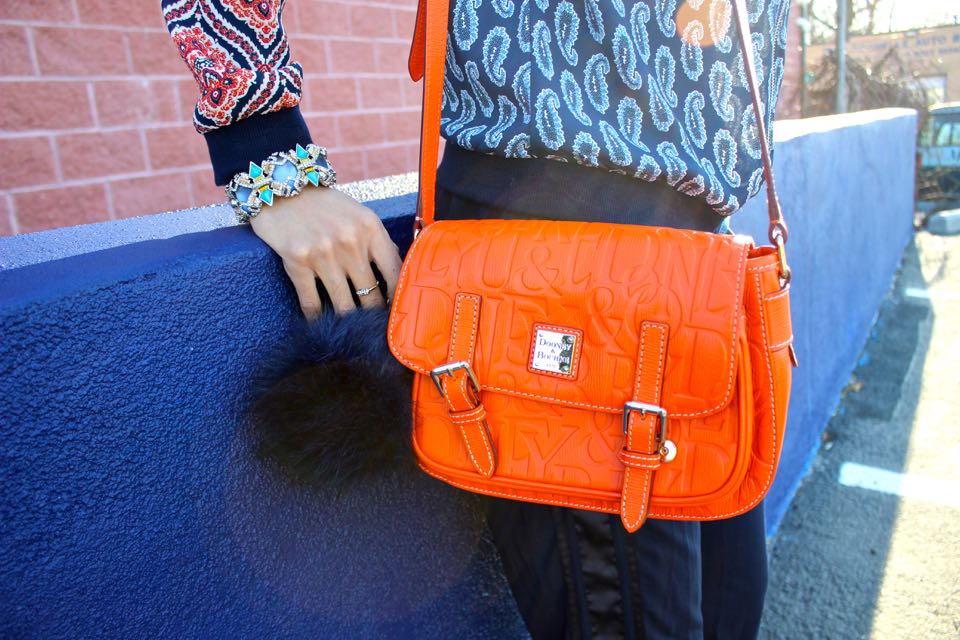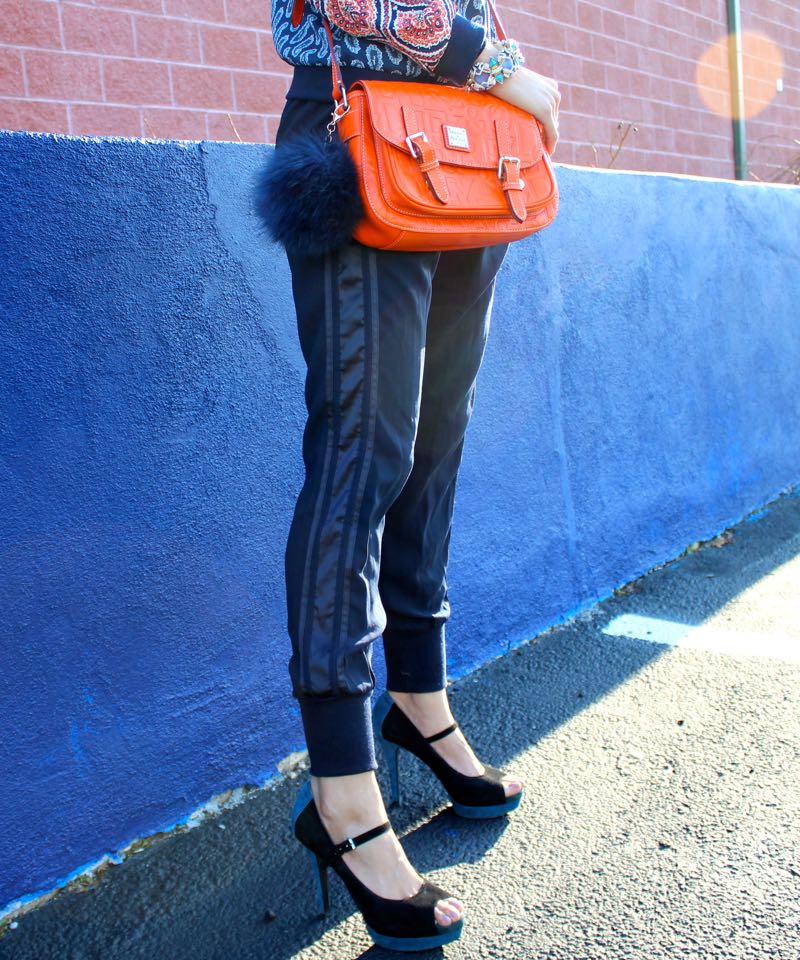 GET THE LOOK!
Jacket: Olive & Oak (HERE, similar style ON SALE HERE) // Track pant: Marshalls (similar ON SALE) // Bracelet: Alexis Bitter (similar ON SALE HERE) // Bag: Dooney & Bourke (similar style HERE) // Pom Pom Charm: Marshalls (similar HERE) // Shoes: BCBGeneration (similar style ON SALE HERE $20 HERE)

Happy Hump Day, friends!
I hope you're all having a wonderful week so far, can you believe that it's already March?! I know I can't, it's crazy how fast time is flying and I sometimes feel as though I'm living in fast forward.
I'm loving the fact that retro is the major theme in fashion these past few seasons, with the '60s,'70s and '90s influences dominating both the runways and streets. You all know how much I love the style of the '60s and '70s, but I have a sentimental connection with the '90s because this is the era that made up my whole childhood. Today's look is inspired by that era, featuring this bomber-like top with a paisley print and track pant. I can't even begin to tell you how many track suits I wore as a kid and of course with matching bodysuits underneath! With this look, I've fused the '70s, with the vibrant colors, pattern and color blocking with the '90s style pieces. This is something I love to do, combine style elements from different eras into one look; remember this outfit? I feel it makes it more unique and less trendy.
When styling track pants, it can be a bit challenging to work with, depending on the style. Some are more fitted all the way to the ankles and some are a bit more slouchy. The ones I'm wearing are a bit slouchy in the crotch area or maybe relaxed is a better way to put it, haha. I've learned that with pant styles like this, I need to wear a flowy or loose fitting top because if I wear something fitted, it makes my upper body look sooo much smaller compared to my lower body. If you're bottom curvy, like me, i.e. a pear or hourglass shape, you may have experienced this, too. I suggest pairing your track pants with either a looser top, as I mentioned, or perhaps a bardot style, which will help extend the width of your chest, balancing out the extra fabric in the pant.
As always, I hope this post inspired you, my dear friends! Thanks so much for stopping by and I hope to see you back here again for tomorrow's post, it'll be a good one; how to get that instant glow transitioning into summer with wearing just one color!
XO,