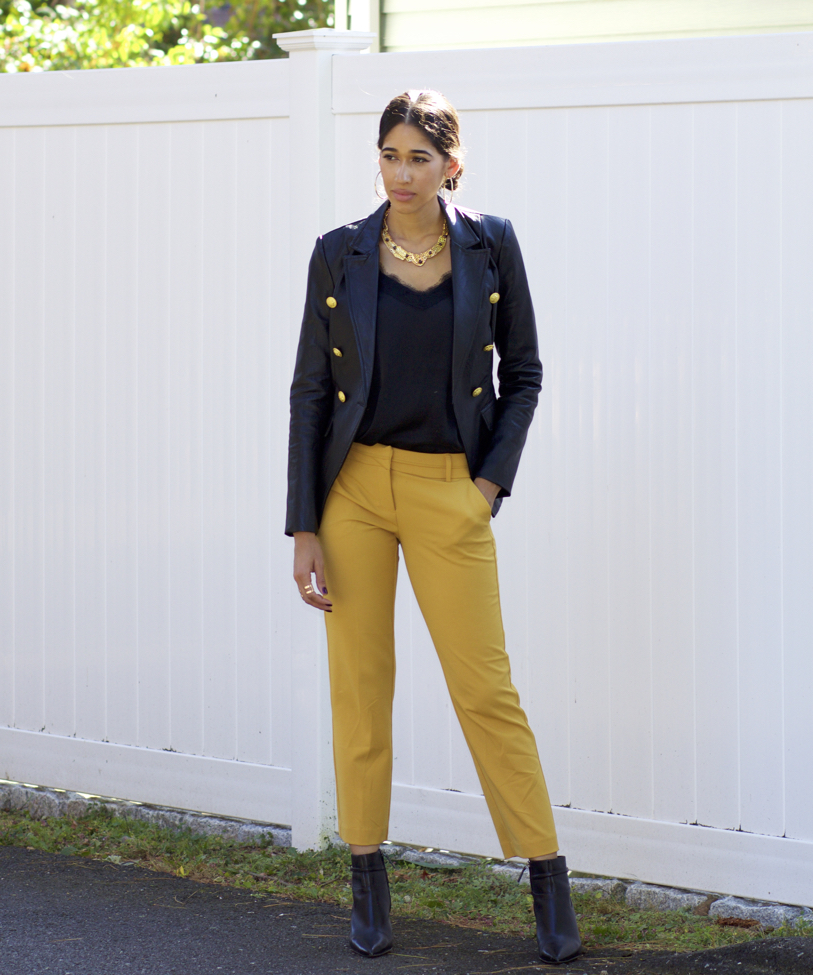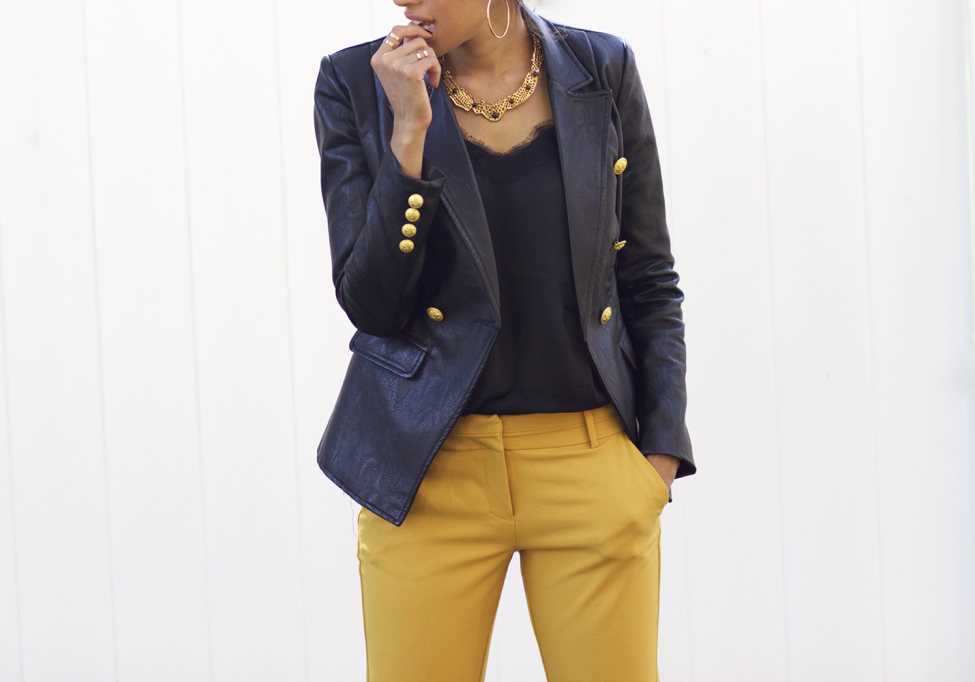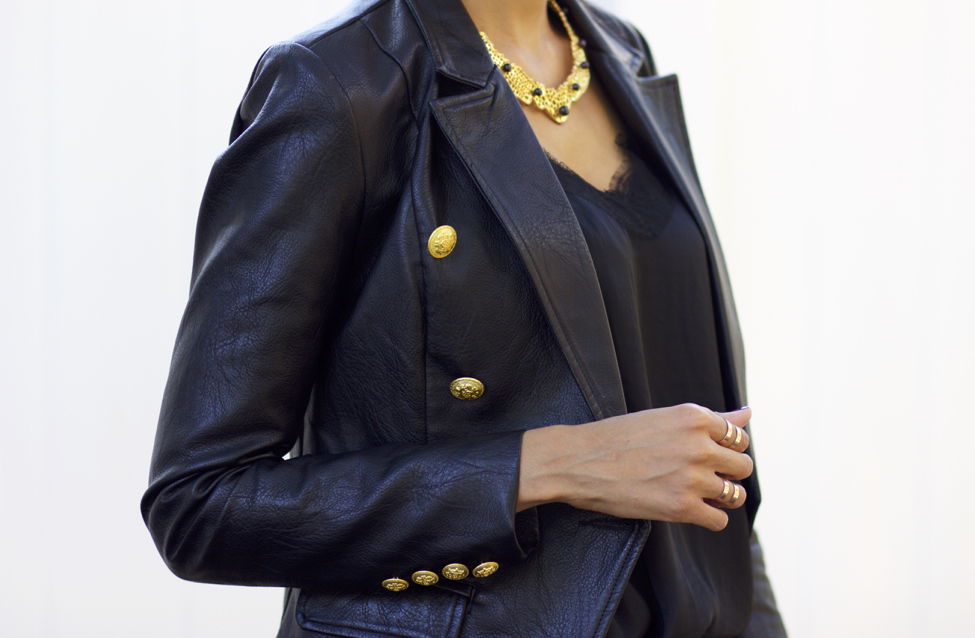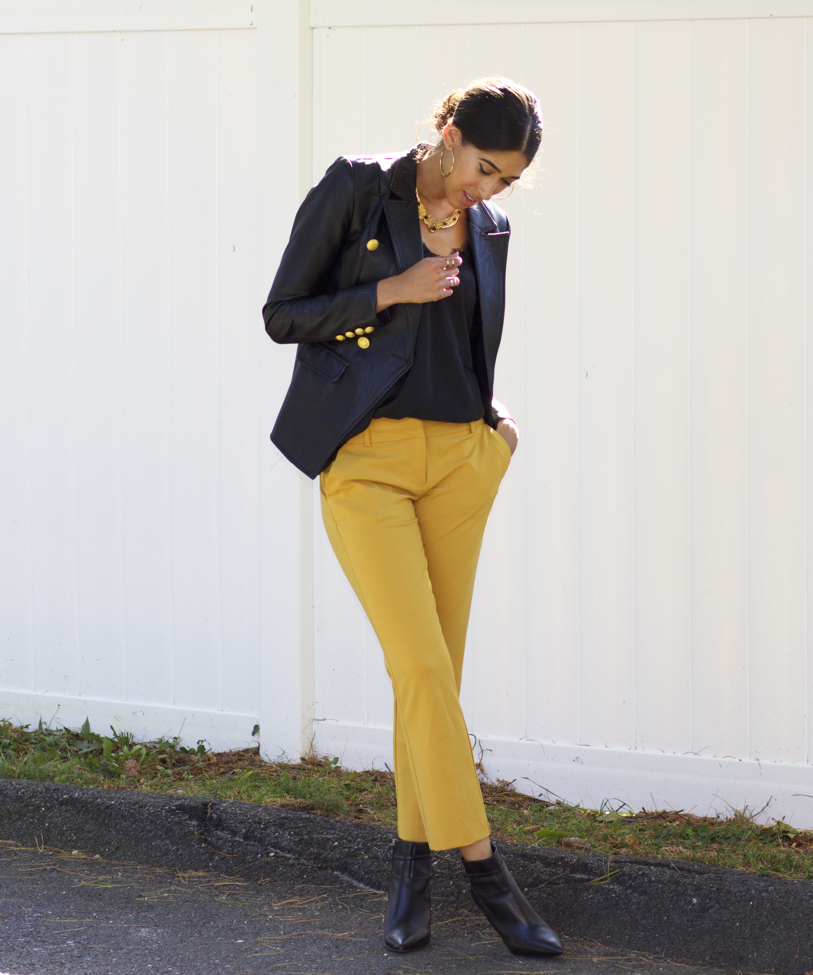 Faux Leather Blazer | Cami | Pants: Similar here, here | Necklace: Similar | Boots: Similar here (ON SALE $40 OFF!)
---

---
Happy Wednesday my gorgeous friends!
I hope you're all having a great week so far! Today's outfit screams 90s to me, I wasn't necessarily going for this particular vibe when creating the outfit, it wasn't until after I put everything together that I realized it. I think it's the combination of leather, bold gold necklace, and these bold mustard yellow pants. I've been on a mustard yellow kick lately. Perhaps it's to make up for the entire season I missed wearing it last year when I was pregnant, if you read last Friday's post, you know what I'm talking about, haha!
I grew up in the 90s and I'll continue to say that it was the best era, nothing like it in terms of fashion and music, nothing.
I've had this blazer for a few years now and it seems to be one of the most popular pieces at Missguided because it's always selling out and being restocked season after season. The quality is amazing for the price and it's super flattering, as it tapers in at the waist complimenting the double breasted buttons perfectly. Plus, it's a great dupe for the original and iconic Balmain version! I've styled it a number of times (see here for the last outfit) so it's definitely versatile; I highly recommend!
Since I went for cropped pants, I decided to pair them with a pair of pointed toe booties to visually elongate the leg. I feel any other type of shoe (rounded toe) would make the leg short and stubby. So, my suggestion if you're petite and bottom curvy would be to opt for pointed toe shoes when working with cropped bottoms to help flatter your curves!
Thanks for stopping by, my dear friends; I hope you liked today's look!
XO,