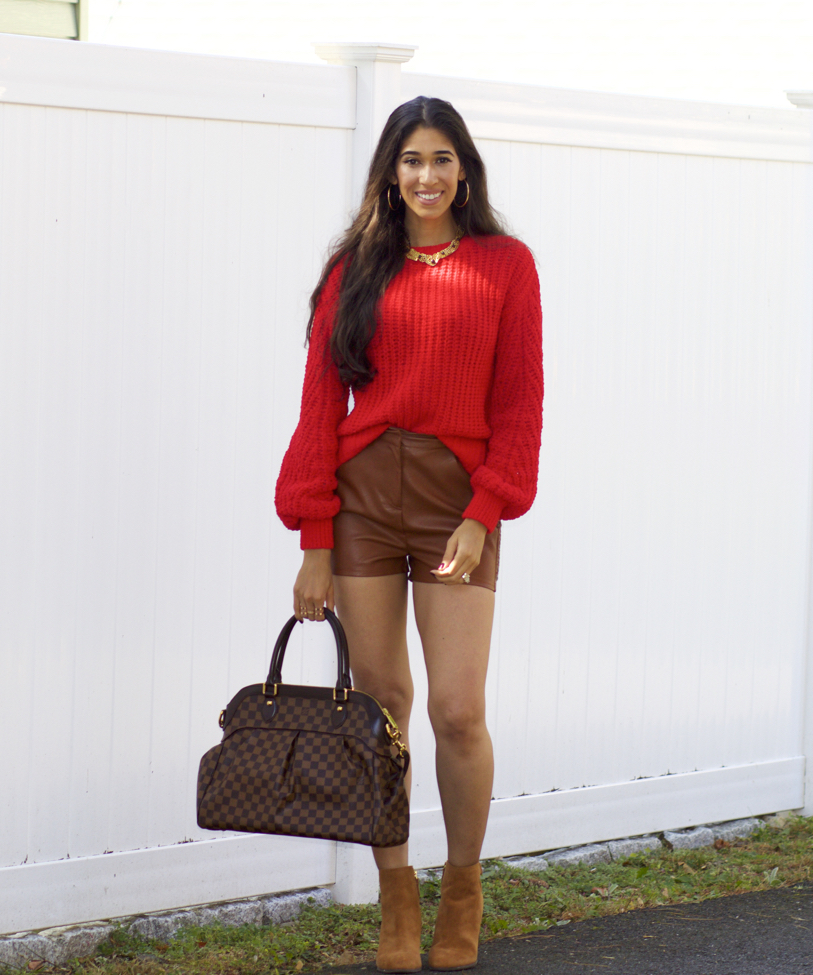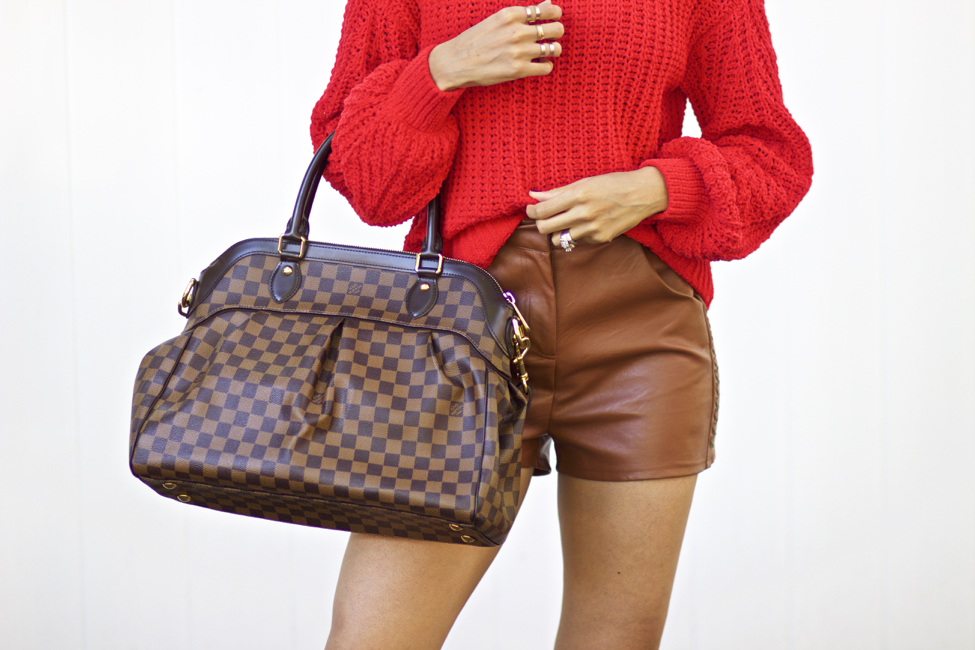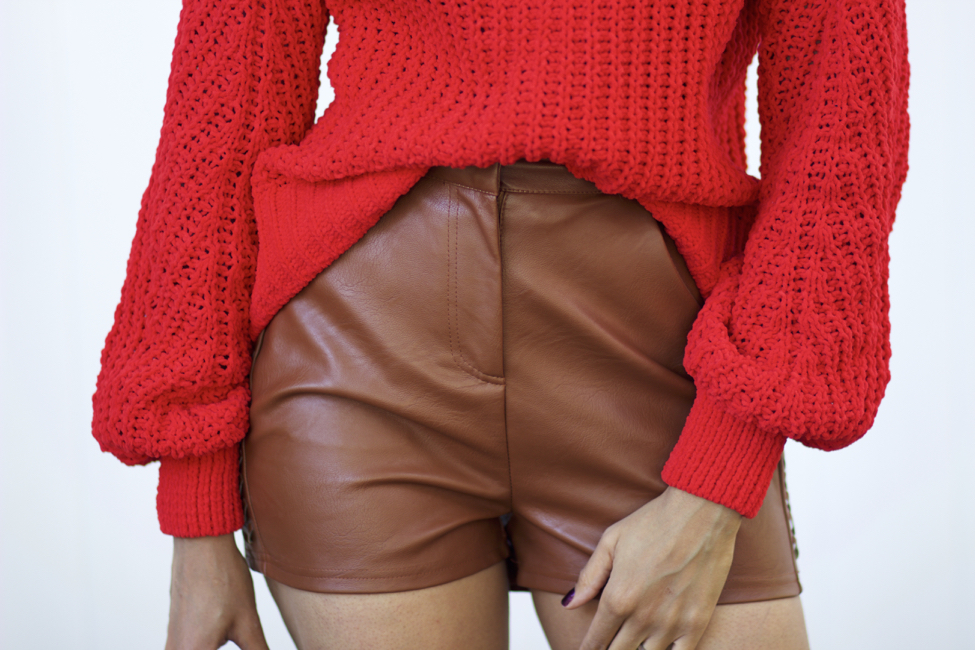 Sweater | Shorts: Similar here, here | Necklace: Similar | Boots c/o | Bag: Louis Vuitton
---

---
Happy Monday my gorgeous friends!
I hope you all had a wonderful weekend! Mine was pretty laid back. Yesterday, we spent much of the day cleaning and I feel so good that the house is clean. I'm one of those people that can't stand a messy house, it makes me feel unclean. I'm a bit OCD, though, I admit. A weird fact about me is whenever I buy something new, I have to clean the whole house. I know, this is incredibly weird, but I have to. I used to be very impulsive about a clean house, until I met Eddie who is the total opposite. I would get anxiety if the bed slippers were not tilted a certain way before bed and I had everything colors coordinated. Who I'm I trying to fool, my closet is still color coordinated, ha. When I was younger, whenever I would get stressed or upset, I'd clean. A friend of mine hit the hammer on the nail when she said it was because it was the only thing I felt I could control, so very true.
Anyway....
One of this season's hottest color trends is red. It was trend that first gained momentum at the start of spring and has shown no signs of stopping. I shared some tips at the start of summer on how to select the best shade of red for your skin-tone, so I won't touch upon that today; if you're interested, feel free to check out that post here.
Today, I'm sharing a color combination featuring the hot color that's perfect for fall. To add a fall vibe to any outfit, add brown, it's as simple as that! There are a variety of brown shades to work with, ranging from sandy to deep, dark chocolate shades. Reds that have more of an orange undertone, like the sweater I'm wearing, pair great with lighter shades and those that have more of a blue undertone or even burgundy, pair great with darker shades.
Are you loving the fact that red is trending this season?
Thanks so much for stopping by, my dear friends, and I hope you have the most amazing week ahead!
XO,