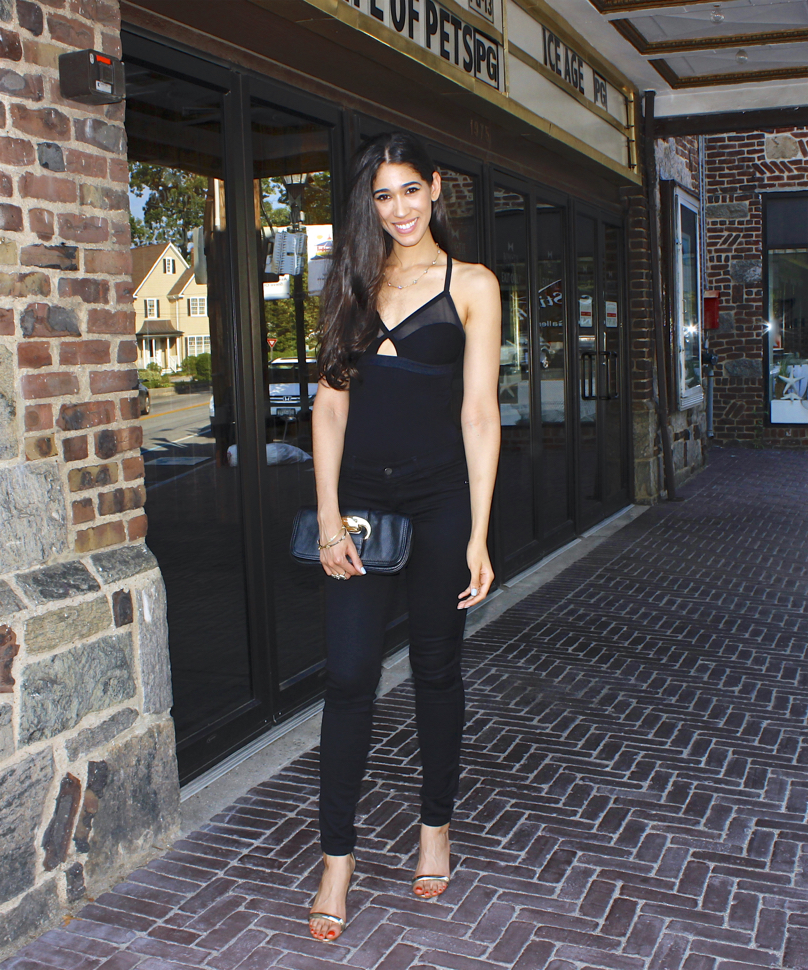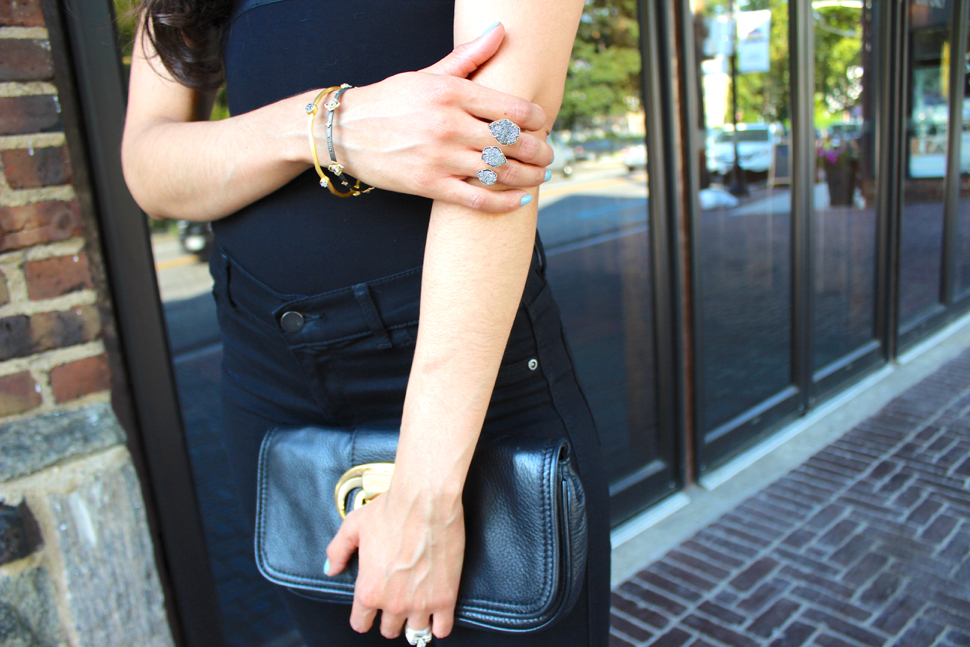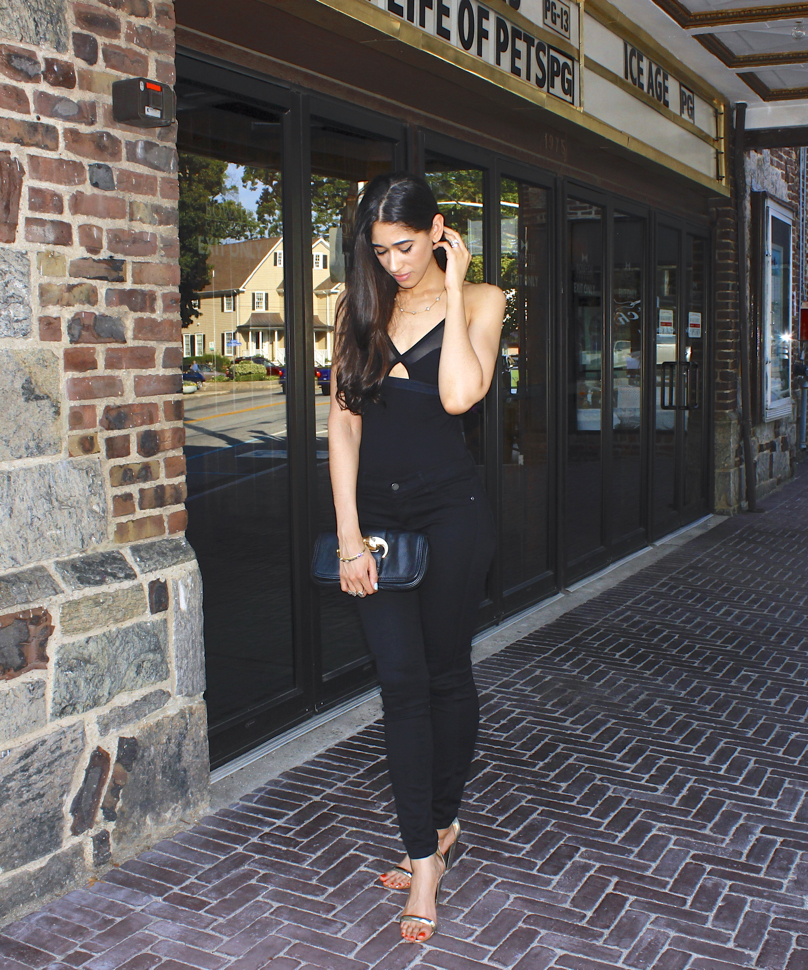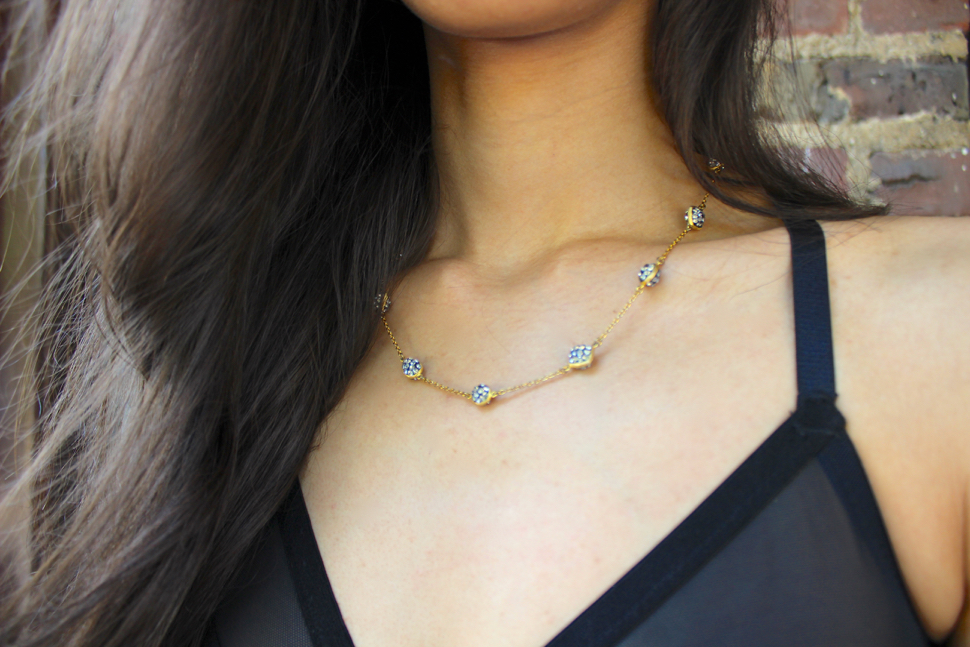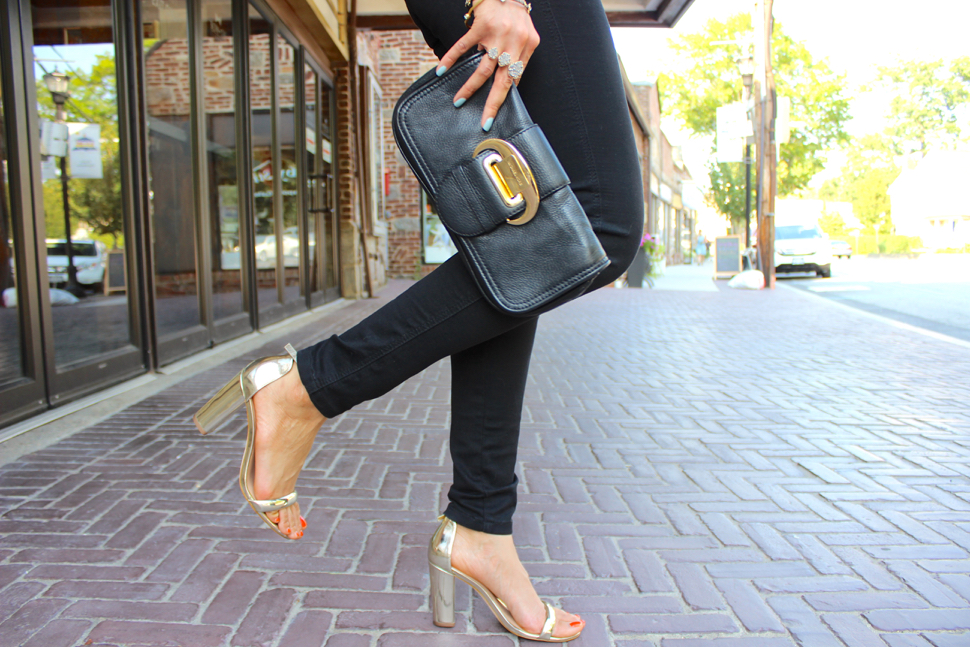 GET THE LOOK!
Bodysuit: c/o Les Lunes (similar HERE) // Necklace: c/o Athra Lux (HERE) // Jeans: New York & Company (HERE) // Ring: c/o Kendra Scott (HERE) // Clutch: Michael Kors (similar HERE) // Sandals: ALDO (similar HERE)

Happy Friday, gorgeous girlies!
It's been a long but short week, does that make sense? You know, one of those weeks where you have SO much to do every day and the days seem never ending, yet somehow, it feels as though the week flew by at the same time? Yeah, this week has been that kind of week for me; I'm glad it's Friday!
Anyway, let's get on with the topic for today's discussion, streamlining our bodies!
What does this mean? Basically creating a visual effect that causes the body to look taller and leaner. I've shared many times how monochrome will always create the visual illusion of appearing taller, even more so if the pieces you're working with are well fitting to the body. It's important to note this if it's an effect you wish to achieve, since streamlining is simply working with pieces that either sculpt or hug the contours of your body comfortably.
Since I've discussed the miracles of monochrome many times already, I'll just share this, body suits do wonders, too! Not only do they not ride up when you sit or walk (so annoying!) they create a nice clean silhouette to the upper body and there are so many different styles to choose from and you can even wear your one piece bathing suit as one, talk about fashionably improvising! I will say that when in doubt, go for black! It's slimming and you can choose styles that have details on or around the shoulders and/or bust to add interest or dimension to your liking.
If you have a larger midsection that you wish to conceal, I suggest you opt for combinations of a v-neck body suit and a high waisted bottom. The v-neck will help lengthen the upper body visually, by making the neck appear longer and slimmer, and the high waisted bottoms will obviously conceal. Tucked into shorts or jeans, it creates a nice contoured or streamline that's flattering and looks clean and put together.
I hope you enjoyed the post, my dear friends, and found my suggestions helpful! Do you like wearing bodysuits or one piece bathing suits?
Lastly, don't forget to enter the giveaway I'm hosting with JORD watches, you can read the details in my previous post. Thanks so much for stopping by and I hope you have the most amazing weekend ahead!
XO,