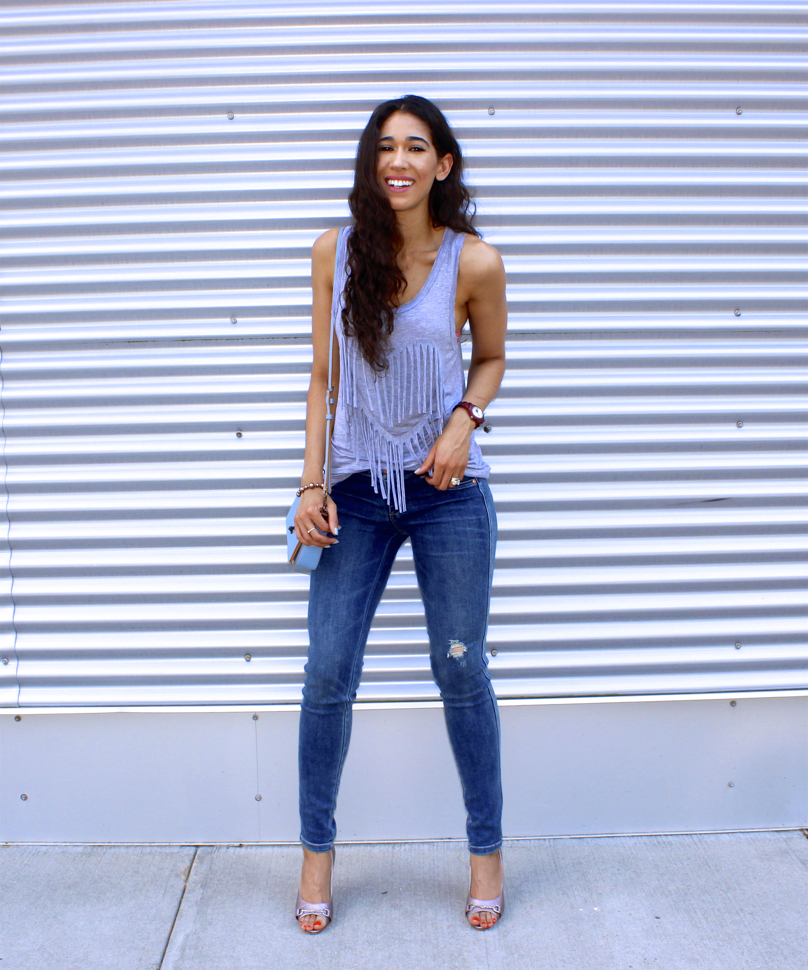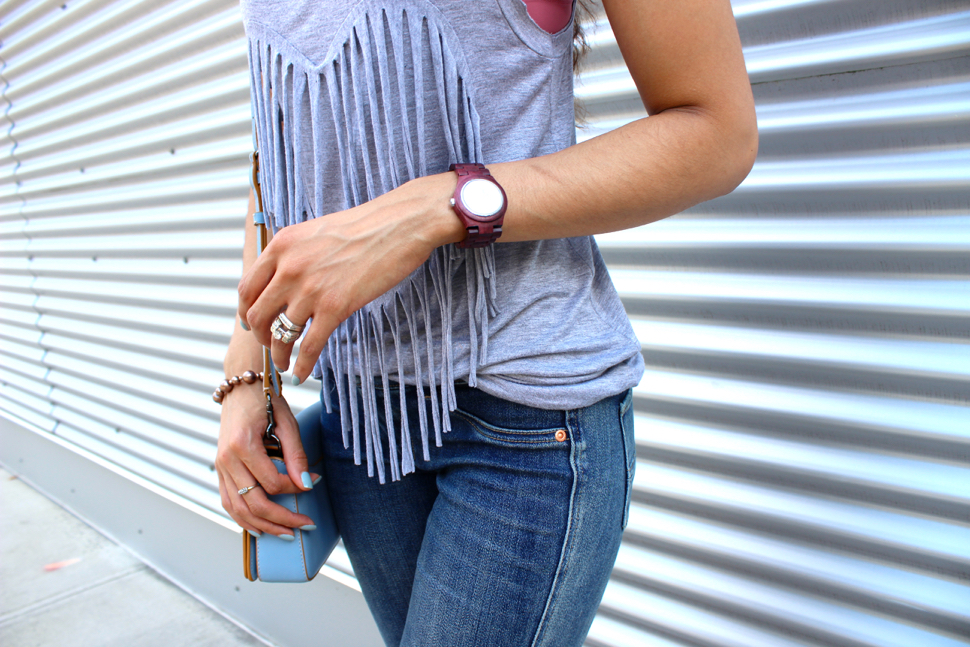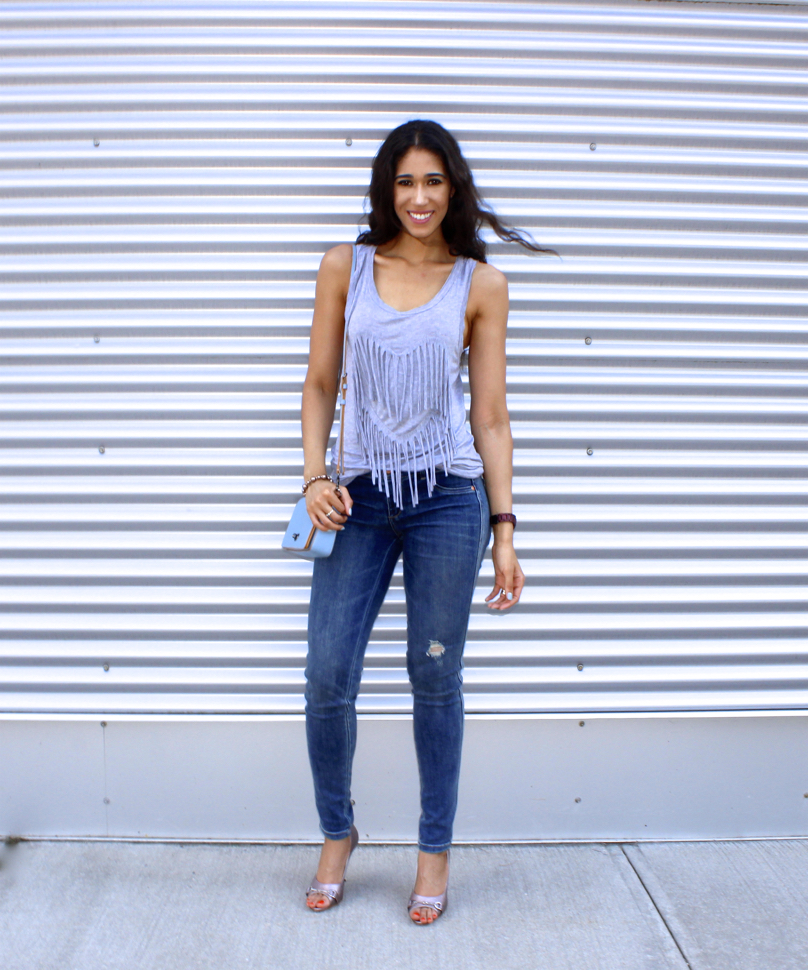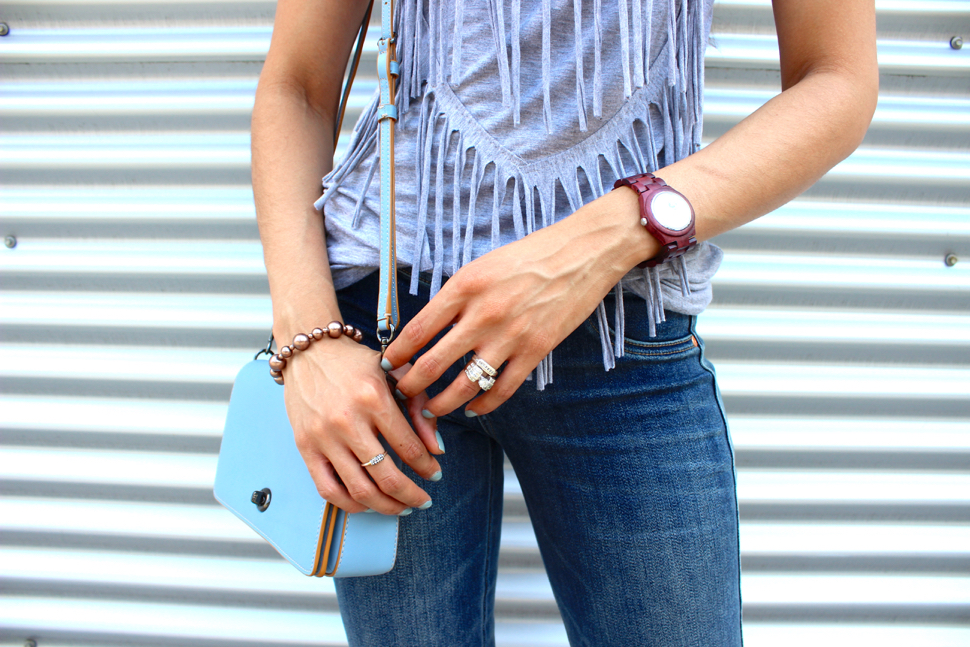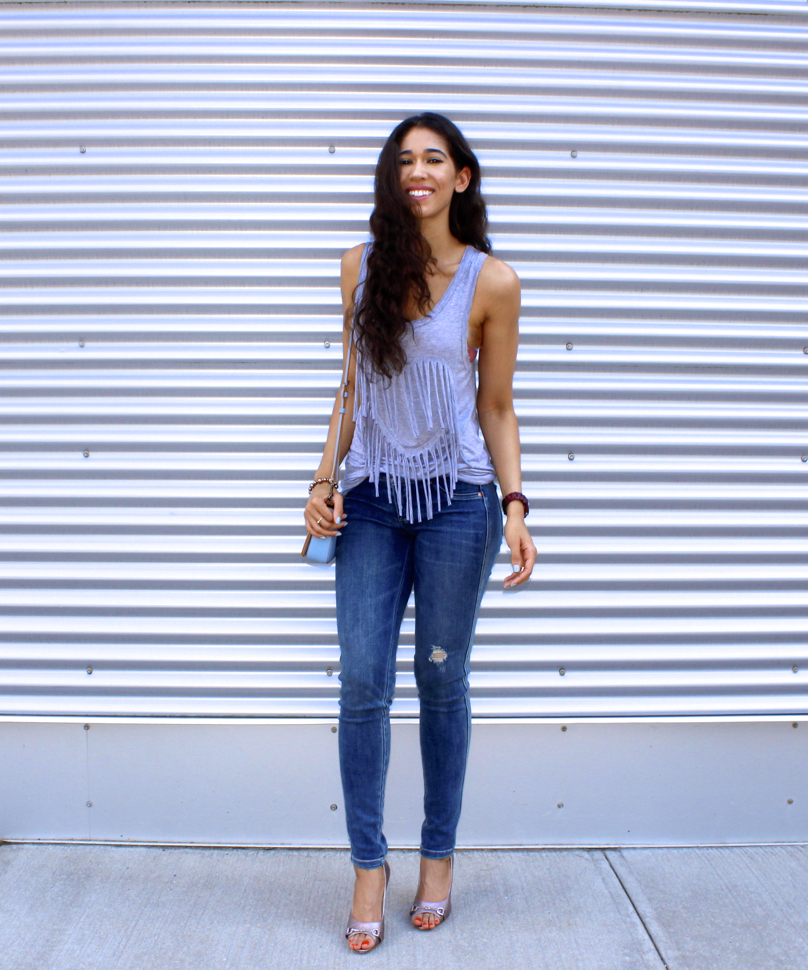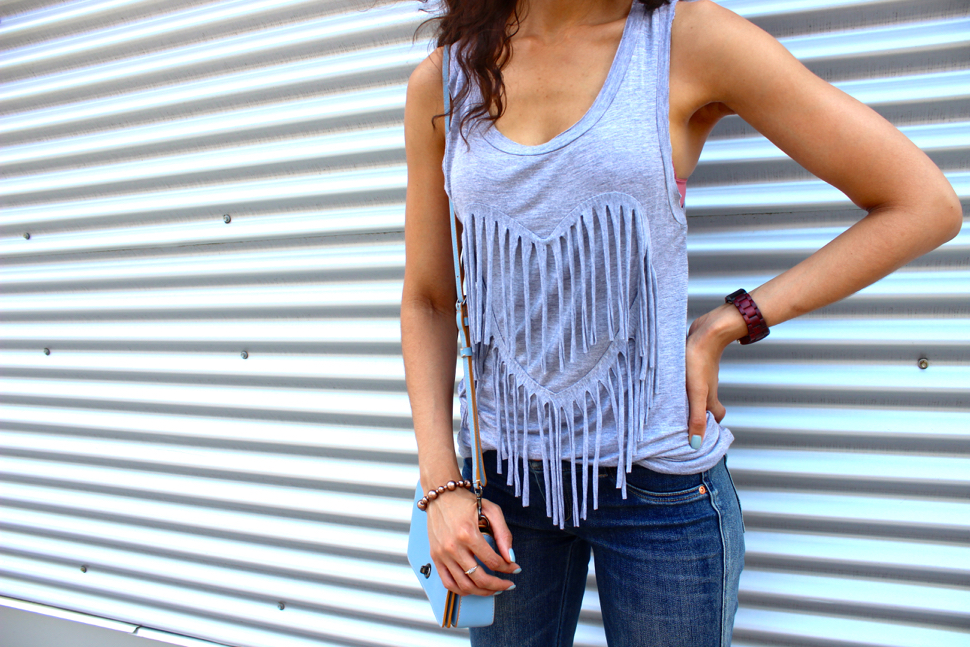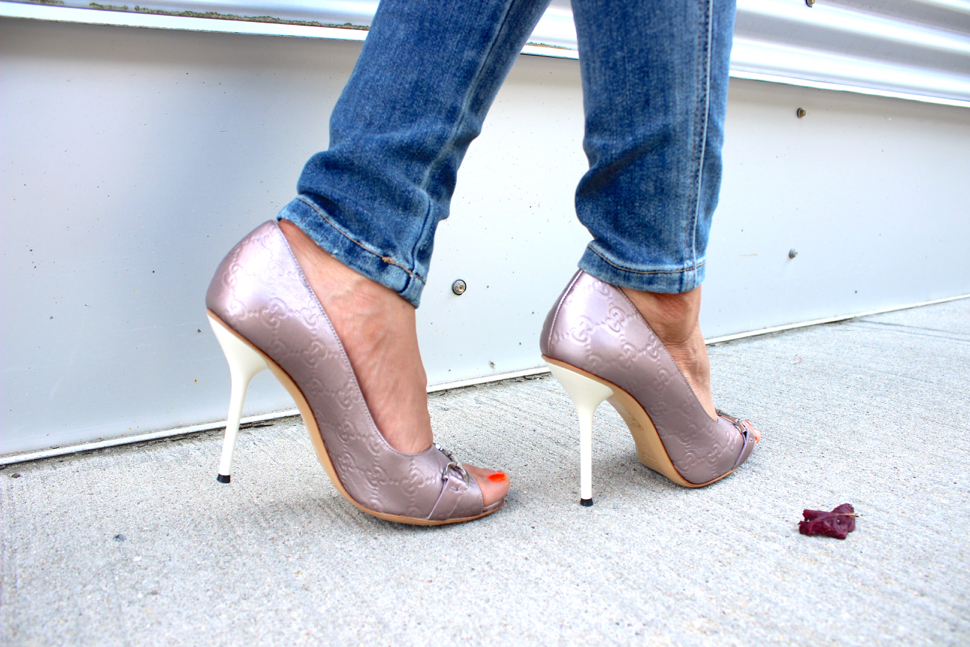 GET THE LOOK!
Tank: Marshalls (similar on sale HERE) // Jeans: New York & Company (same collection, differnt style on sale HERE) // Watch: c/o JORD (HERE, *ENTER GIVEAWAY HERE) // PURSE: c/o Coach (I love this color for fall!) // SHOES: GUCCI

Happy first day of August, friends!
Say whaaaat?! Can you believe that we're already in August? Please, can somebody tell me where time is going, I'm not liking this one bit! Seriously.
Anyway, fringe. I love it and what I love most is that there are so many different variations and styles to choose from not only in pieces, but styles, too! Though it has retro or vintage origins, there are modern versions these days that are reflective of so many different styles, from boho to edgy and everything in between, so you're sure to find something that will feel like you!
Fringe not only offers a nice detail to a look, but it offers movement, bringing your outfit to life! Since I'm a pear shape, fringed tops do wonders for balancing out my upper body. Pieces that have fringed details are a great way to not only balance out one's figure, but a great way to divert the eye to an area you feel most confident and want the attention to be placed, too; the effects are twofold!
So, if you love them legs of yours ('common apple and inverted triangle shapes!) or wish to make the hips look fuller and create the illusion of curves, rock it out with a fringed mini like I did here in this outfit! It's amazing what details can do, isn't it!?
What are your thoughts on fringe, do you like it most in clothing, accessories, or both? I hope you enjoyed this post and felt inspired by it, my gorgeous friends! Cheers to an amazing month and week ahead!
XO,