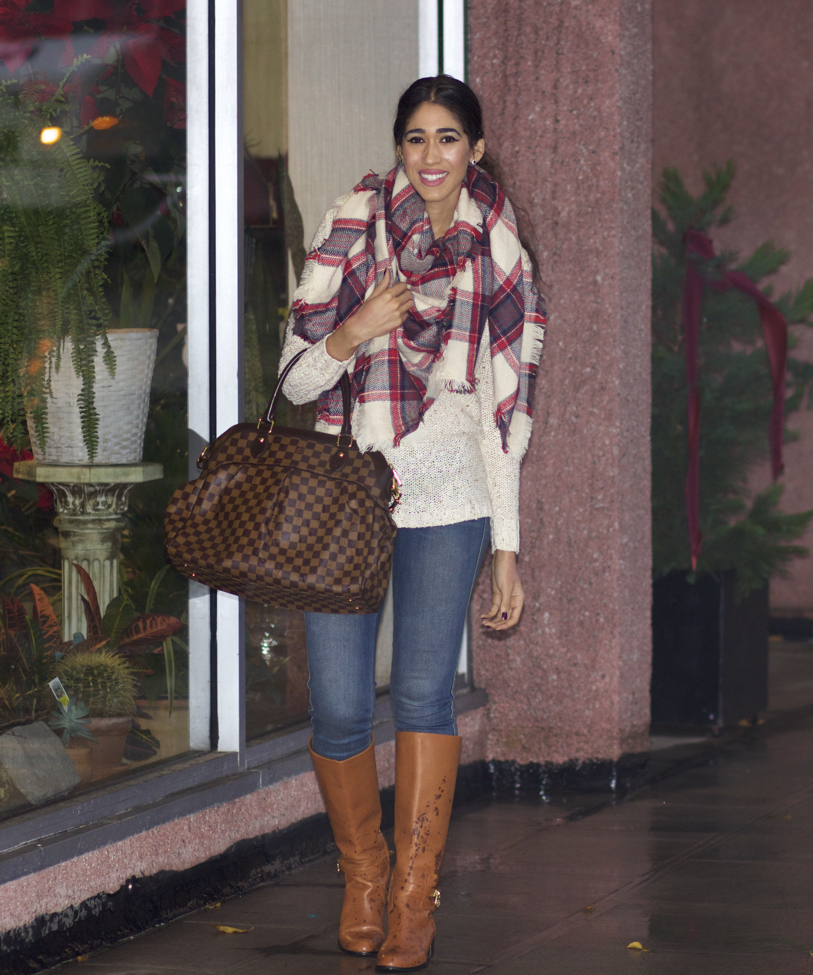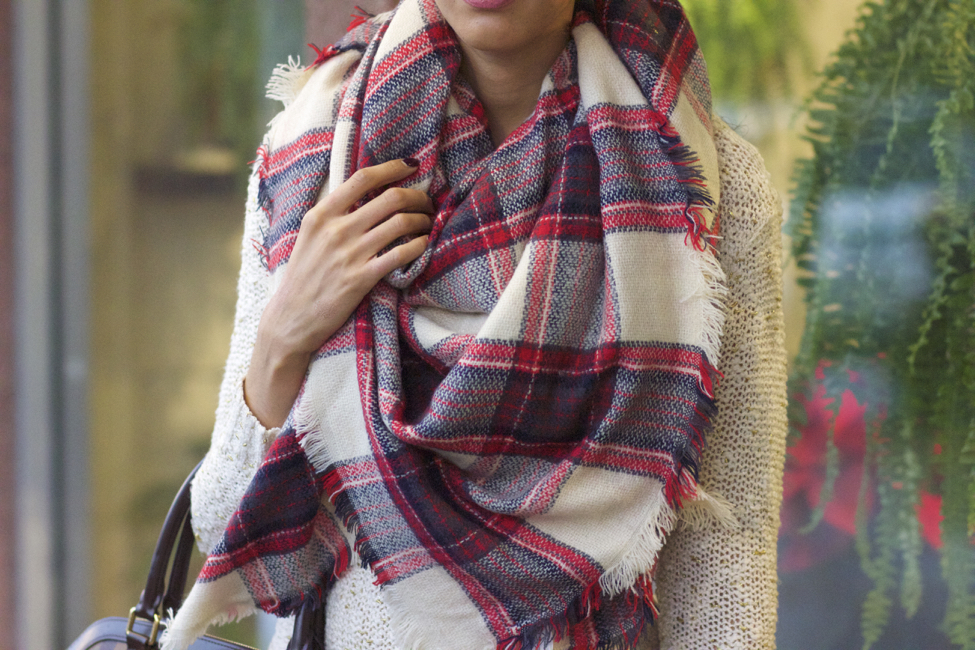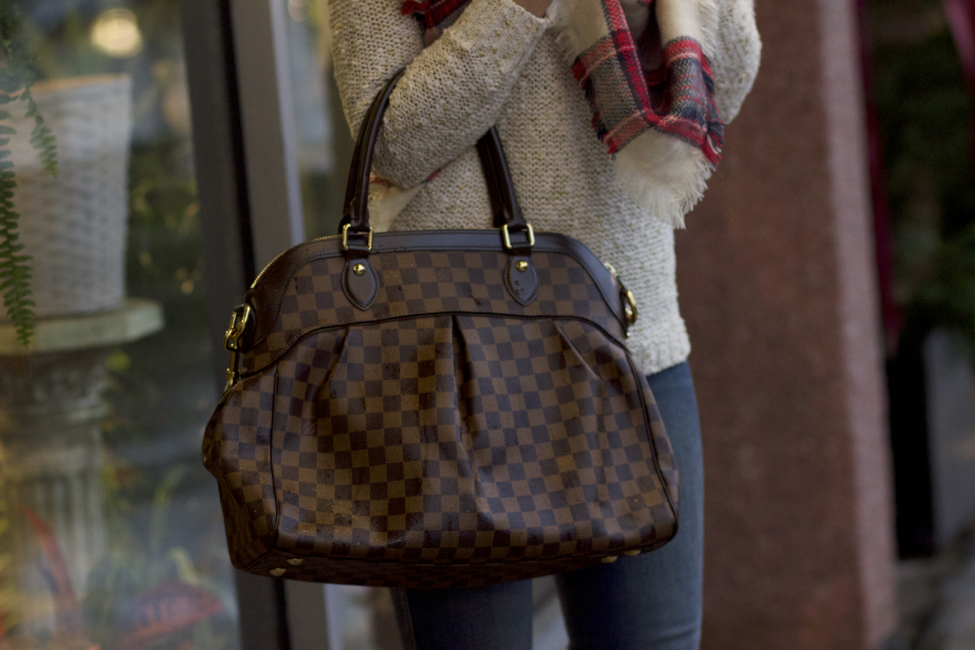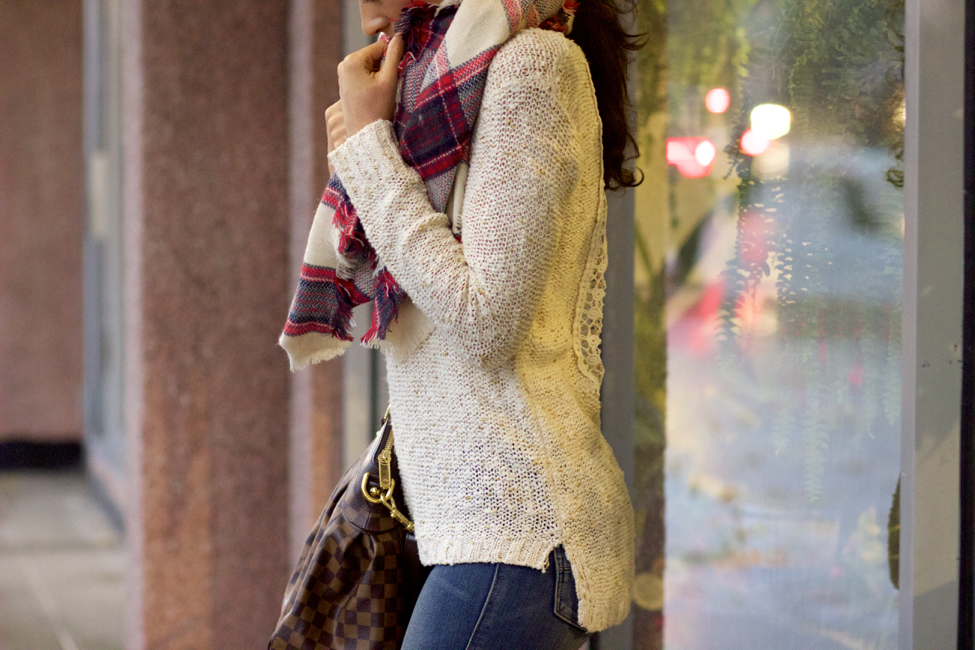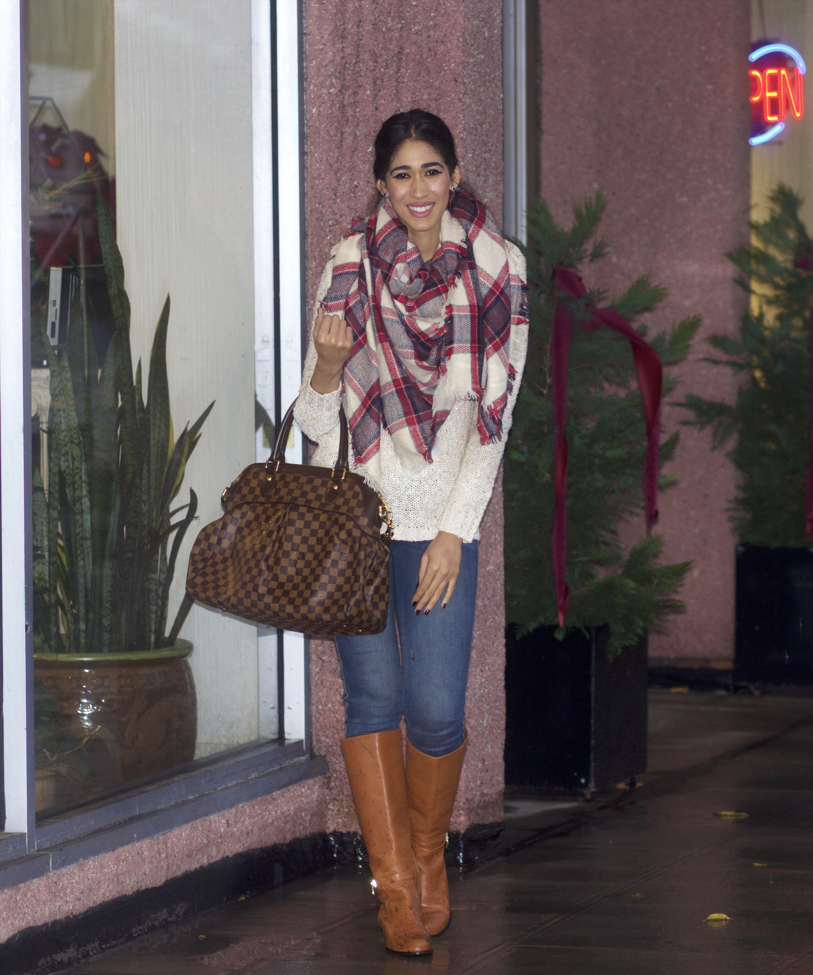 :OUTFIT DETAILS:
---
Scarf: Nordstrom (similar HERE) // Sweater: Marshalls (similar HERE) // Jeans: New York & Company (same pair, different wash HERE) // Bag: Louis Vuitton // Boots: Michael Kors (similar style HERE)

---
Happy Humpday, my gorgeous friends!
Omg, you guys, the struggle was so real trying to take these photos, it was POURING!! Luckily, we were able to find a spot to shelter in because otherwise it would've been impossible. Which leads me to say that if you've ever considered purchasing a pair of Michael Kors riding boots, they hold up great in the rain. Of course a pair of rain boots would be a much better option, but when it comes to leather boots, the thicker the leather, the more durable the boot, unlike suede, which I've shared tips on caring for in this post.
Anyway, today is the last day of November, can you believe it? I certainly can't, but I'm not complaining because I love this time of year, it truly is the most beautiful time of year and generally speaking, people tend to be in a more cheerful mood, which makes the season that much more joyful! Aside from the sentiments that come along with the season, there are certain fabrics and patterns that scream holidays, one of which is festive plaid! Nothing screams Christmas season more than a red or green plaid scarf if you ask me. I think it's a great way to add a subtle, yet impactful festive touch to a casual, simple outfits, as I'm wearing today.
Blanket scarves have been all the rage for the past few years now and understandably so, they're just so comfy! At the same time, they tend to be very bulky, since they're oversized and if you have a larger bust, this may not be the effect you want to create when wearing a scarf; I totally understand. If that's the case, I think you can still wear them in a way that's more figure flattering, specifically as a vest or cardigan with the addition of a waist belt, like I've done in a previous post here. By wearing the scarf this way, you're not only creating a flattering emphasis to your waist line, but you're also creating a more visually slimming effect, since the eyes are moving downward, instead of focusing on your bust and midsection ;)
What's YOUR favorite print/pattern during the holidays or winter? Thanks so much for stopping by my dear friends and I hope your day is as beautiful as YOU!
XO,