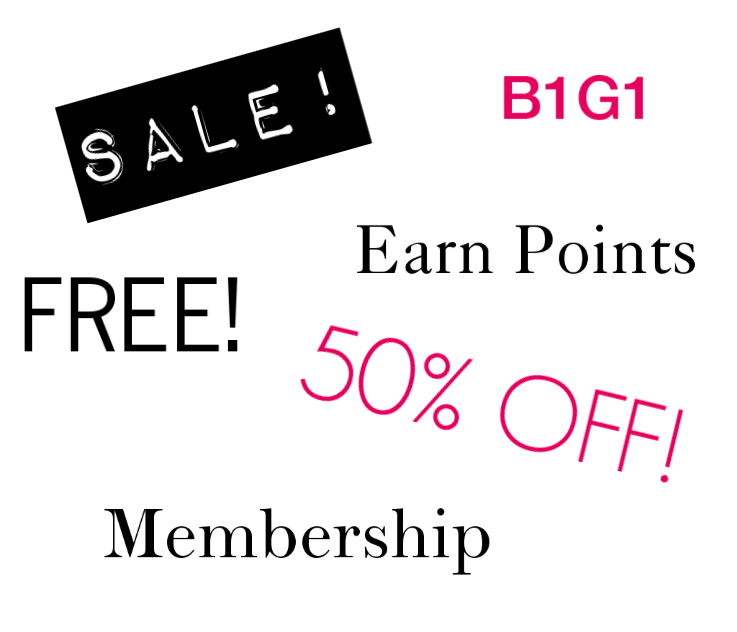 Happy Tuesday, beautiful friends!
Do you like to save money?! I'm pretty sure that's a rhetorical question, haha! Who doesn't like to save money, especially on designer or high quality items!? Well, today, I'm sharing some pretty easy ways you can save. They may seem basic, but even if they do, sometimes we need a reminder for what we already know, right? So, here are my top 5 ways you can save on high quality items without having to sacrifice dinner for a month.
1. SHOP AT OFF PRICE RETAILERS
If you've been following this blog for at least a week, you may have already noticed that I'm a huge fan of Marshalls and TjMaxx. The reason I love shopping at these stores is because I can save big on designer and high fashion brands that I wouldn't necessarily at the brand stores themselves. A common misconception is that these stores only sell dated items, but this couldn't be further from the truth. Yes, they may sell items from a previous season, however, they also sell items that can currently be found in the actual store at full price. Which makes more sense, purchasing a pink Kate Spade purse for 50% off the suggested retail price at TjMaxx or paying full price on that same purse at Kate Spade? I'm sure we can both agree on the answer, TjMaxx! As mentioned, there are items that are sold from a previous season, but unless you're shopping for your outfit for Fashion Week, who cares if it's from last season? A pink sweater is a pink sweater!
2. SHOP AT FACTORY/OUTLET STORES
These stores are quite similar to Marshalls and TjMaxx in their savings, but they're entirely for a specific stores or brands. These stores sell only previous season items, but again, who cares?! If you're able to save on a coat from J. Crew Factory, why not? I personally love shopping at Nordstrom Rack, as they're constantly circulating their merchandise.
3. USE THE RETAIL ME NOT APP
I mentioned this in last Friday's post, but Retail Me Not is the bomb.com! They compile all coupon codes and sales for thousands of retailers (online and in store) so you never have to miss out on a promotion from your favorite shops! There have been times where I've shopped online where there was a promo code mentioned on the site that I would enter with and an option for me to enter an additional code! After searching the app, I've found another code and was able to combine the two or in some cases, more! Keep trying until the site tells you that you can no longer combine codes ;)
4. HEAD STRAIGHT FOR THE SALE SECTION
Upon entering a store, I head to the sale section first and then work my way back to the front of the store. Having worked for Ann Taylor Loft, I will never forget having to frequently mark down items and was often amazed on how low the price would drop! There once was a pair of trousers that was over $50 original price that was marked down to $2.99! Can you believe that?! I remembered getting so frustrated if I purchased something that I believed was a good price with my employee discount to later see it go on sale for pennies! To give you a recent example, this past weekend, I headed to Banana Republic and purchased 3 sweaters, each over $80 original price, but I spent $8 bucks for each on sale!
5. THRIFT SHOPS
I remember years ago if you shared that you shopped at a Thrift store, people would stigmatize you as someone who was poor and needy. Now, it's become so popular that those who are well off are heading to the nearest shop to see what vintage gems they can find. You'd be amazed at how cheap you can get great quality and designer items. I purchased a 100% genuine Italian leather pencil skirt for only $20 and a Theory button skirt for $10! If you plan on shopping at your thrift spots often, build a relationship with the staff so they'll call you as soon as an item comes in that they'll know you'll love ;)
Hopefully after reading this post, you'll give these suggestions a try. While I love scoring some cute pieces at stores like Forever 21 every once in a while, it's even better to know that I can purchase items of greater quality that'll last a lot longer for the same or cheaper price than I would if I were to shop there. Well, thanks so much for stopping by and I hope you have an amazing day, my beautiful friends!
Xo,