Happy Tuesday, beauties!
Many of us have probably loved a trend, but felt as though it wasn't for us or that we couldn't pull it off as successfully as everyone else for a number of reasons, but I'm here to tell you that if you love it, there is definitely a way for you to be able to partake in embracing it like everyone else. Usually with trends, they come in different forms and styles. Take the ruffle or bold stripe trend for instance, which we discussed a few weeks ago, where I provided you all with suggestions on different pieces I'd suggest for your shape, hoping you'd feel confident in knowing that you can and will look fabulous wearing these trendy pieces and styles. Sometimes, however, we just may not feel comfortable wearing a trend in clothing and that's certainly fine, because there are other options out there that can allow you to still express your love for these trends using accessories! In fact, I think that trendy accessories can often be more practical because you're able to get more wear out of them in a single week then you'd be able to with a shirt or skirt for example, validating your purchase and enhancing your daily looks. So, in today's post, I'm sharing some of this season's most popular trends in accessory form, which I hope you love and feel inspired to embrace!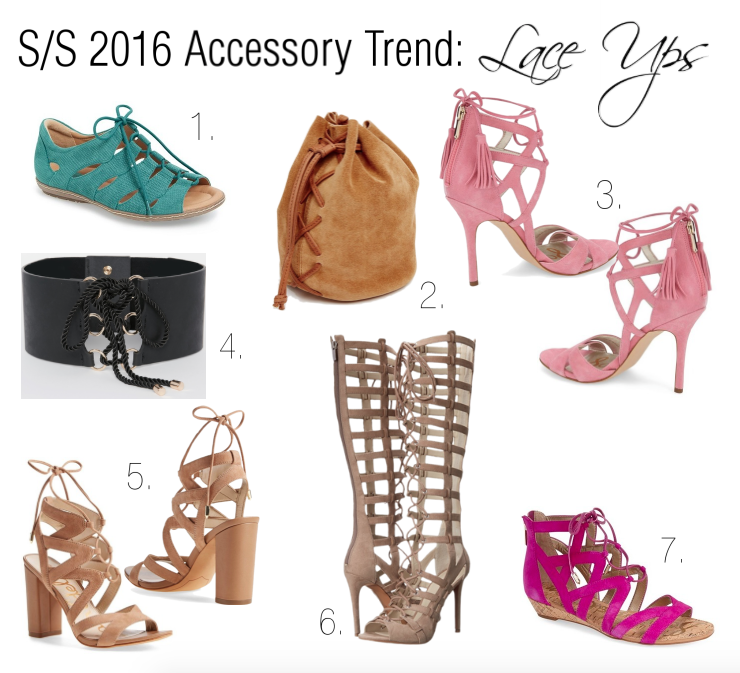 We've been seeing the lace up trend everywhere this season, from dresses, to body suits and blouses, to details on the sides of pants. We've also been seeing it transferred over into footwear and accessories, too! So, if you haven't really been feeling the look of a lace up top or don't feel it's for you, you can still wear it with some of these lovely options!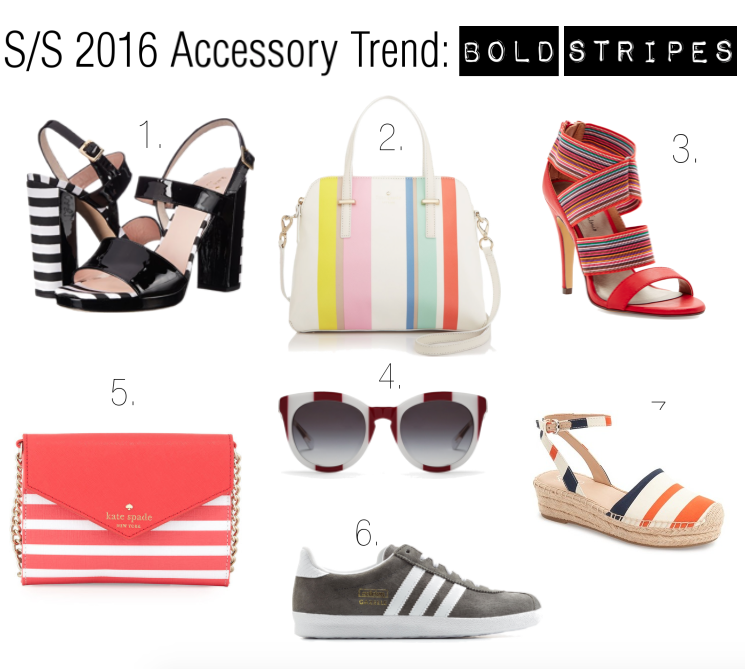 As mentioned, earlier in the post, a few months ago, I did a blog post on the bold stripe trend this season, providing different options for wearing them for your body shape. If wearing stripes isn't necessarily your thing, you can try wearing them in either shoes, sunglasses or perhaps a purse!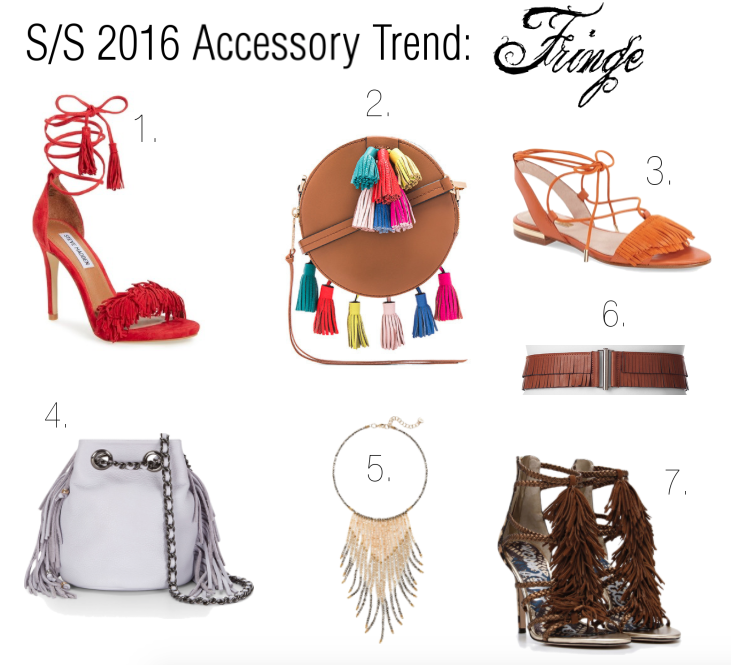 Fringe has been a recurring trend for multiple seasons now, but this season, we're seeing more and more accessories with fringe details than before! This is great news for those of you who aren't too fond of a fringed jacket or skirt, but still love the effect and vibe the details bring to an outfit.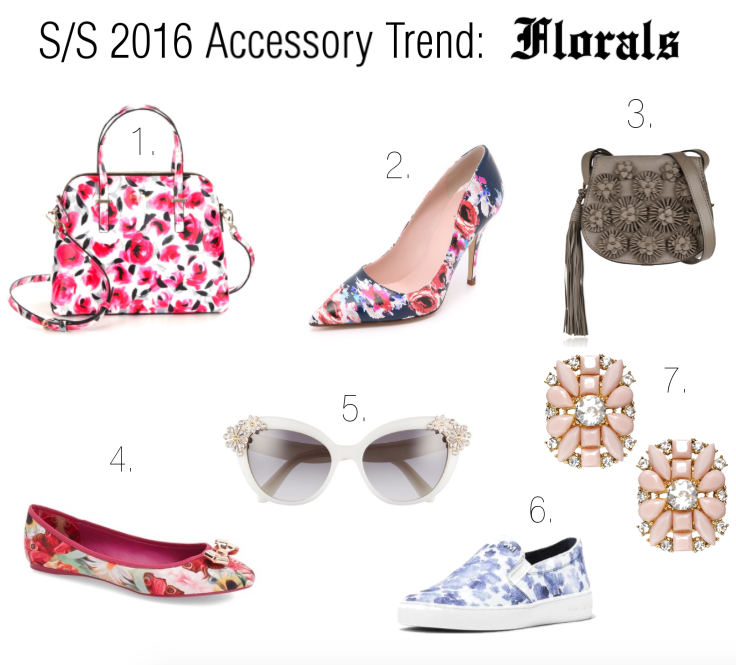 Finally, we have floral prints. If yesterday's post wasn't convincing enough for you to experiment and wear florals in clothing, than perhaps a pair of shoes or purse would be a better option to add a touch of spring to your pairing this season!
I hope you all found this post helpful in embracing some of this season's hottest trends in accessory form and that it proves that there's really something for everyone out there and no one should feel excluded from wearing and having fun with a trend! As always, thank you so much for stopping by and I hope you're day is as amazing as YOU!
XO,