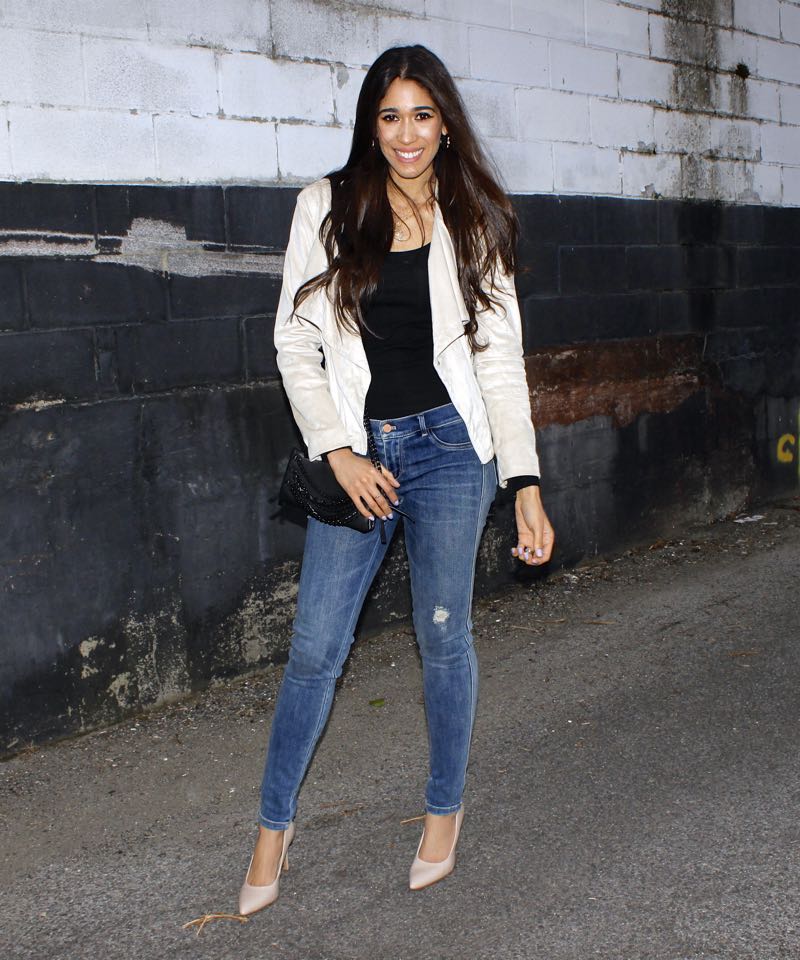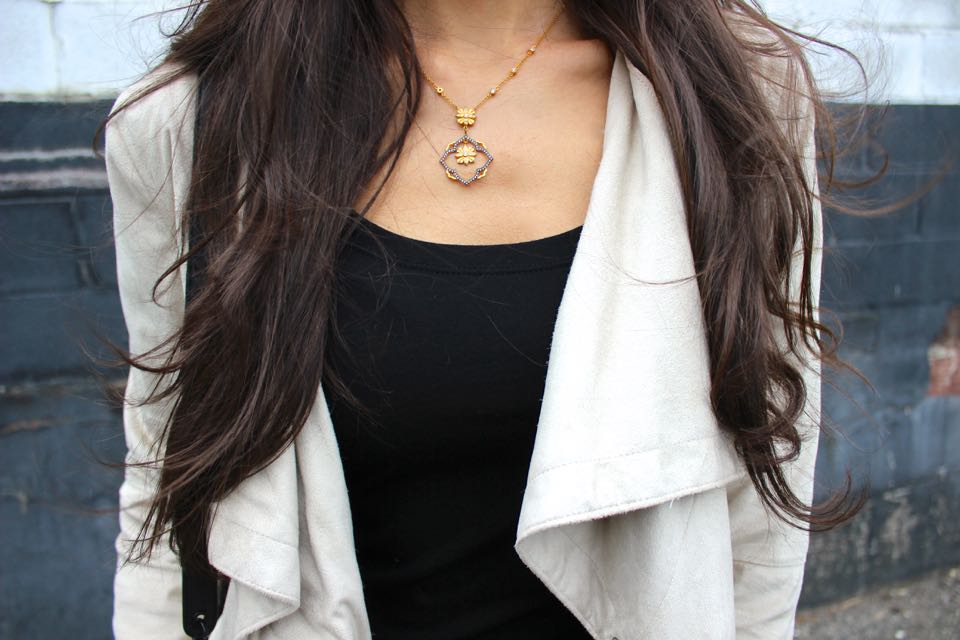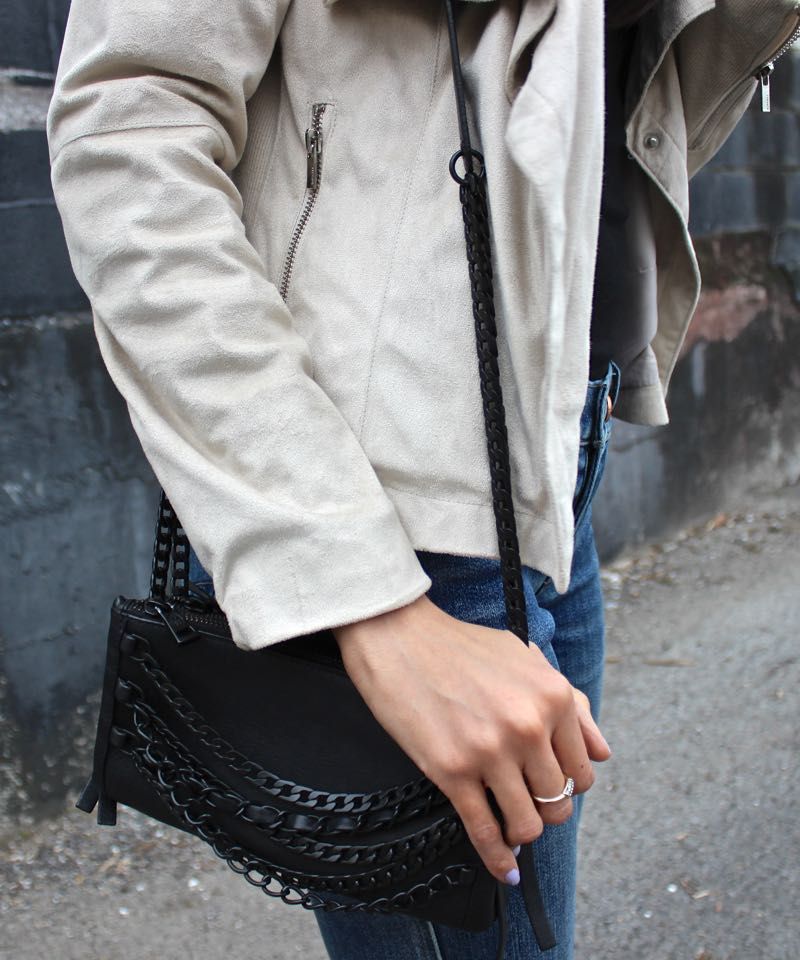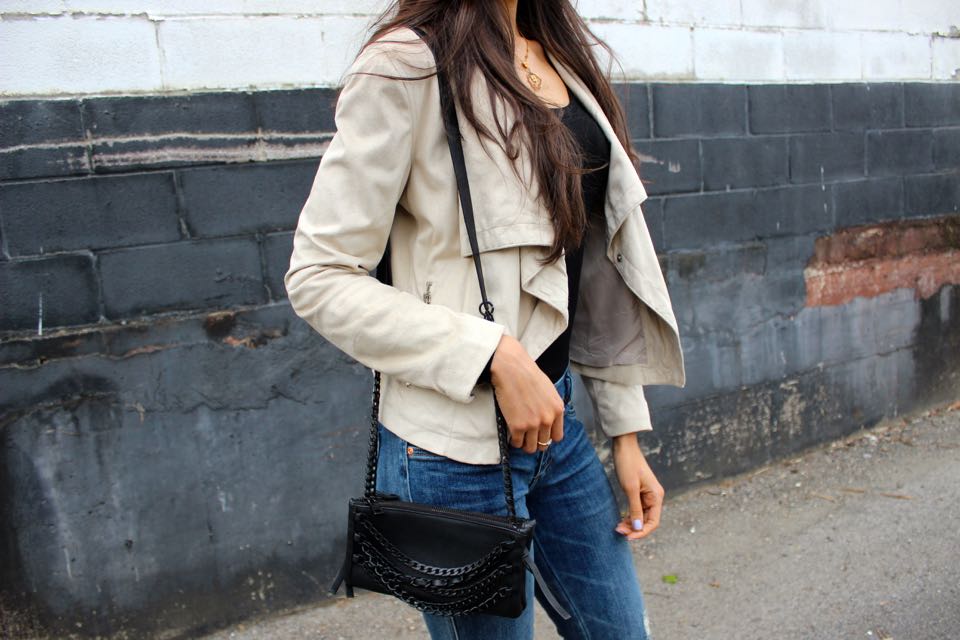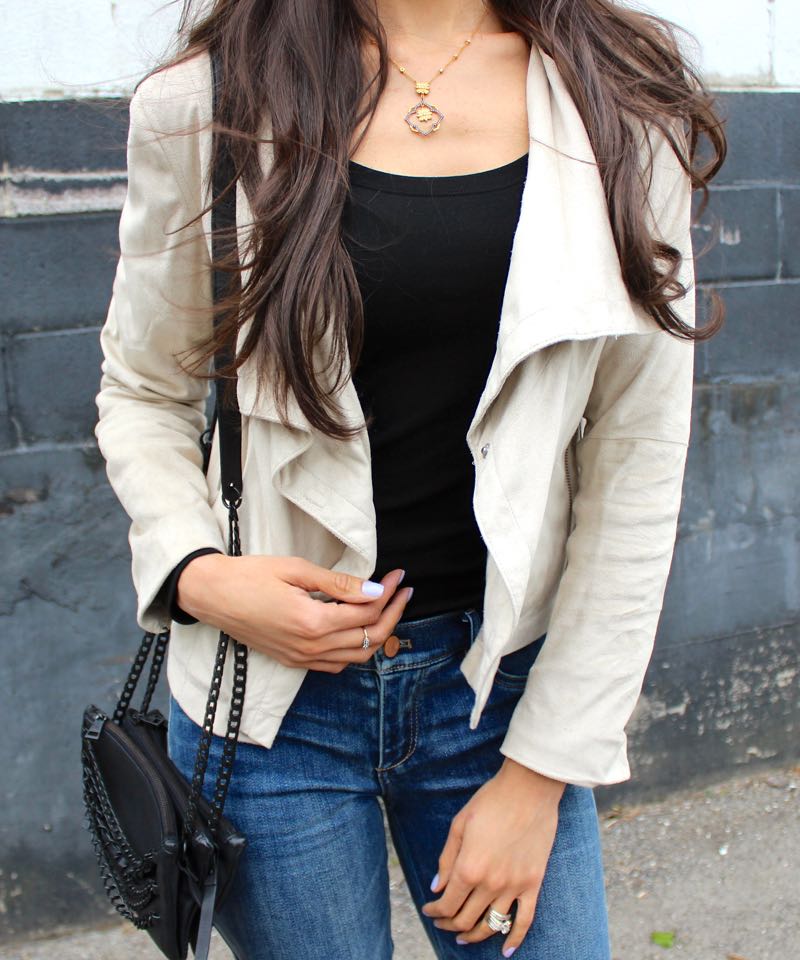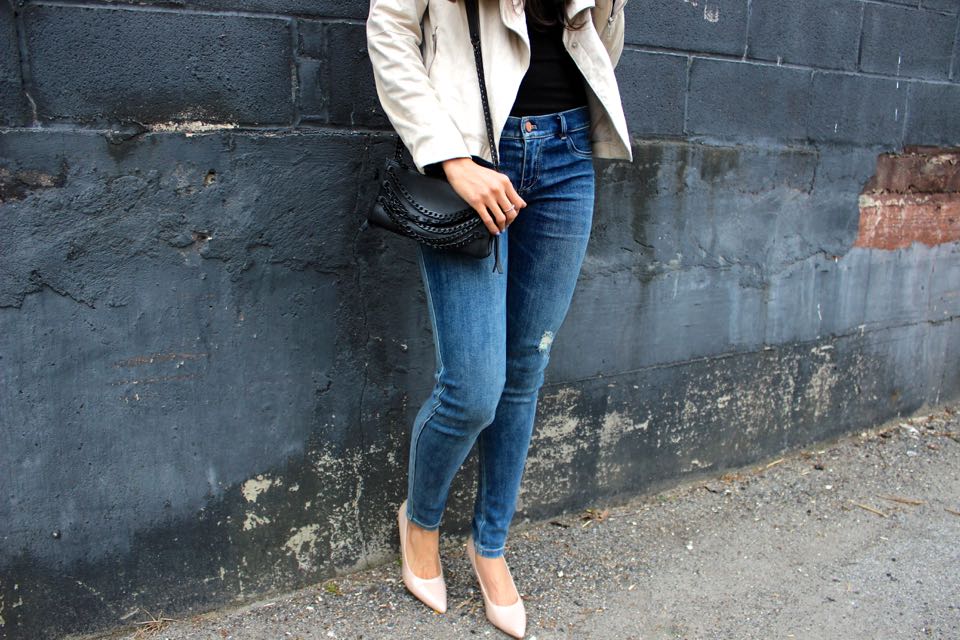 GET THE LOOK!
Jacket: Express (similar HERE) // Shirt: Cynthia Rowley (similar HERE) // Necklace: c/o Joey J. Jewelry (HERE) // Jeans: New York & Company (similar B1G1 $15 HERE) // Purse: Ash (ON SALE HERE) // Heels: Nine West (similar HERE)

Happy Monday, friends!
There are obviously so many different kinds of jackets out there, some of which are universally flattering and those that are more suitable for specific shapes, such is the case with the waterfall jacket. This style has lapels that drape and overlap, creating a beautiful wave-like effect. It's usually widest and largest at the bust and then tapers into a less dramatic effect around the midsection, making it a more flattering option for those who have smaller busts or those who wish to highlight and add dimension to the area. Shapes such as the pear and rectangular may find it helpful in either balancing out wider and fuller legs (pear) or adding some visual curves to the body (rectangular). If you have a larger bust and/or midsection, I wouldn't necessarily suggest a waterfall jacket because the larger, draped, lapels will exaggerate the fullness of those areas, while causing the lower body to appear that much smaller in comparison.
As for the complete look, I decided to pair the jacket with these skinny jeans in particular because the fade in them is a bit golden, so it ties in perfectly with the beige color of the jacket, creating a more harmonious flow to the look. This is something I often consider when trying to find a top that works best with the rinse of my jeans. Washes with a golden rinse always look best with beige, nude or olive and those with a silver/white rinse, look best with white, grey and lighter shades of blue. I will be discussing the different denim rinses in tomorrow's post in more detail, so definitely check back if that's something you're interested in knowing about!
Thanks so much for stopping by, my beautiful friends! I hope you found this post helpful and I hope your day is as beautiful as YOU!
XO,