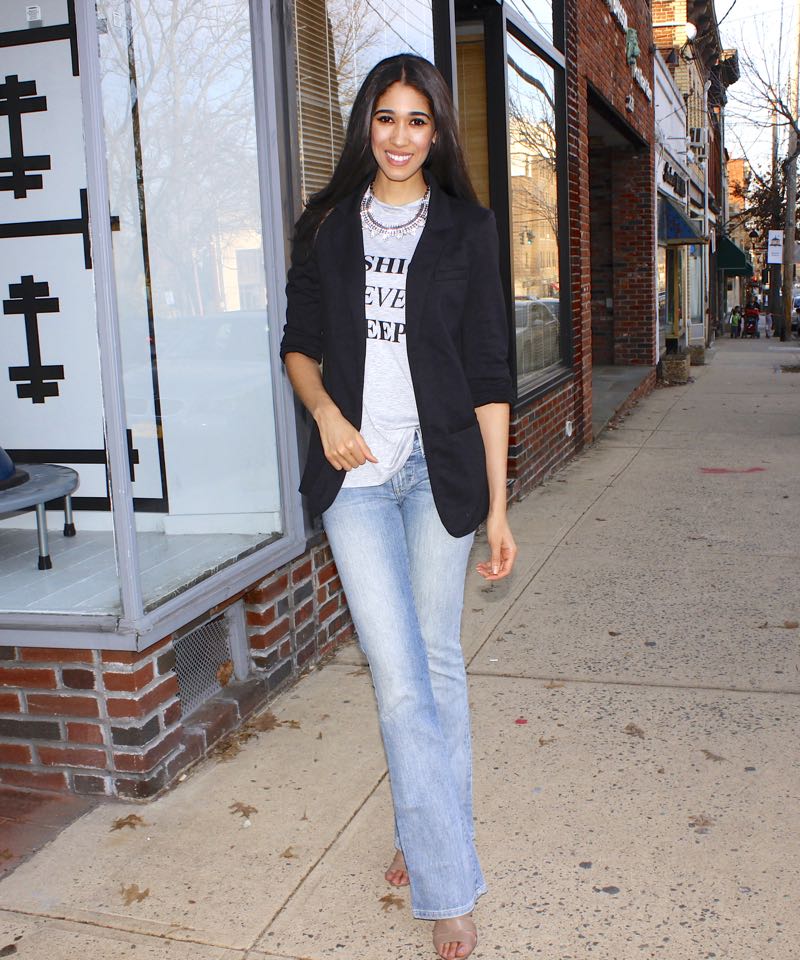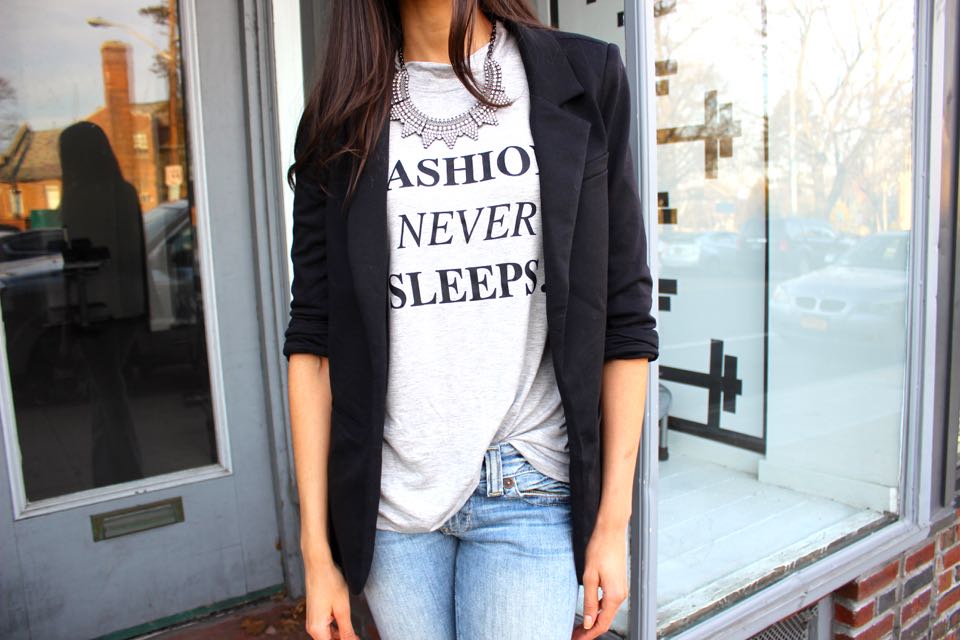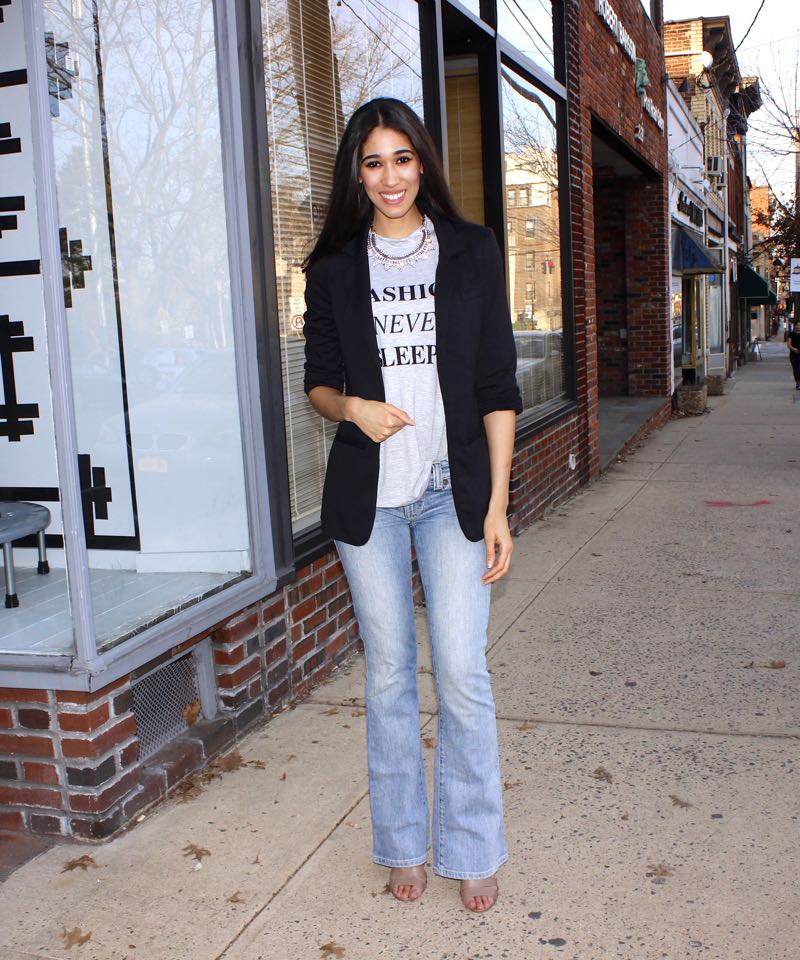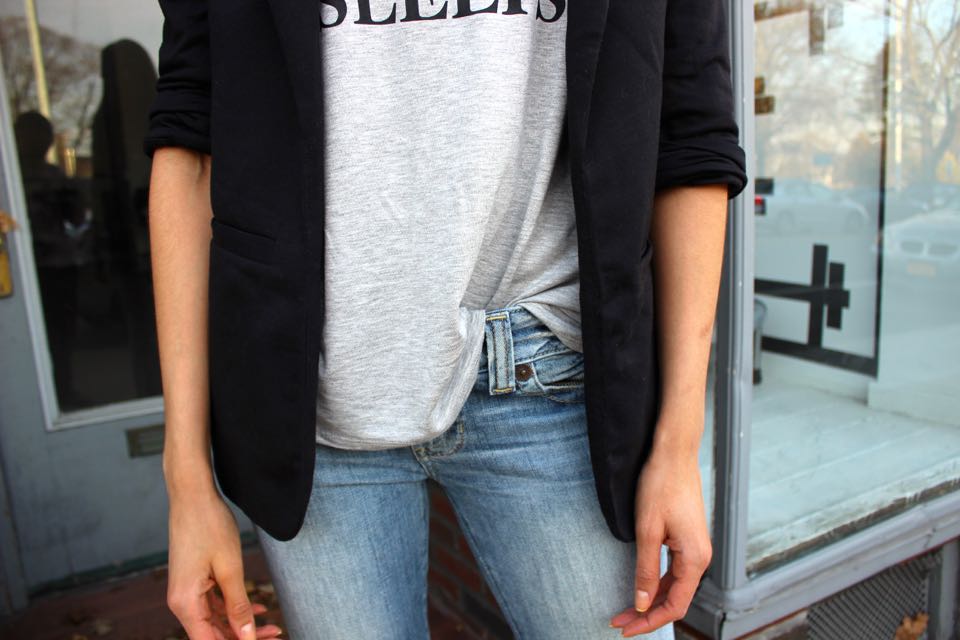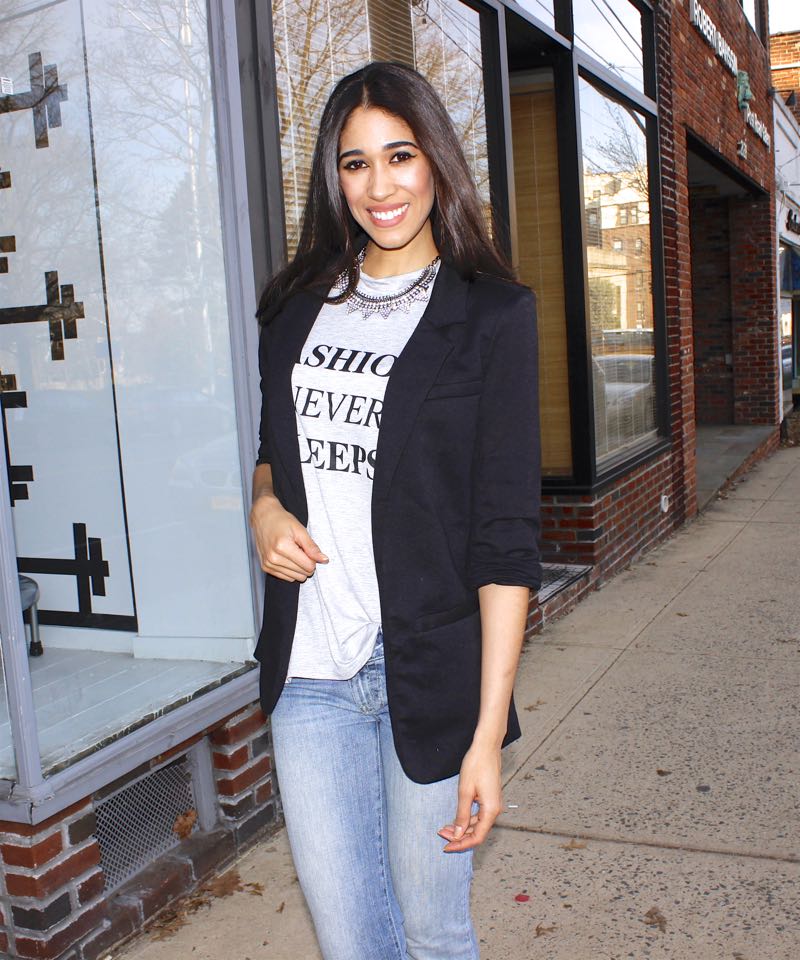 GET THE LOOK!
Blazer: c/o Lulu*s (similar ON SALE 64% OFF HERE) // Tee: Marshalls (similar HERE) // Necklace: Rocksbox (similar HERE) // Jeans: Guess (similar HERE) // Sandals: BCBGeneration (similar style HERE)

Happy Friday, friends!
Many workplaces designate Fridays as "dress down day", allowing you to dress more causally, while still looking appropriate of course! One duo that will always be appropriate and stylish is a blazer and jean combo. I love how chic and put together the two look, while still allowing you to be comfortable. If this is your preferred casual Friday look, you can simply switch up the kind of shirts you wear under your blazer to create different vibes each week. One Friday you can wear a button up, perhaps in a different color other than white, to really play on the dressed down feel, and the next a tee; better yet, a graphic tee! With so many graphic styles to choose from, you can look for those that reflect your personality or nature of your job; they're sure to always make for a good conversation starter, but do be mindful of what your shirt says, I wouldn't suggest wearing anything that suggests you're not so motivated, such as those that say something like, "I need a day between Saturday and Sunday." Save these for the weekend, haha! What I also like about wearing graphic tees to work on Fridays, is that they can help to transition smoothly from work to play, to kick start the weekend festivities after hours! Lastly, you can also change the vibe each week by switching up your jean styles. You can wear skinny jeans one Friday and the next a pair of bootcut or flares, both of which are appropriate for the office.
Does where you work have a weekly dress down day? I hope you have a wonderful weekend, my dear friends, and I hope you found this post helpful!
XO,