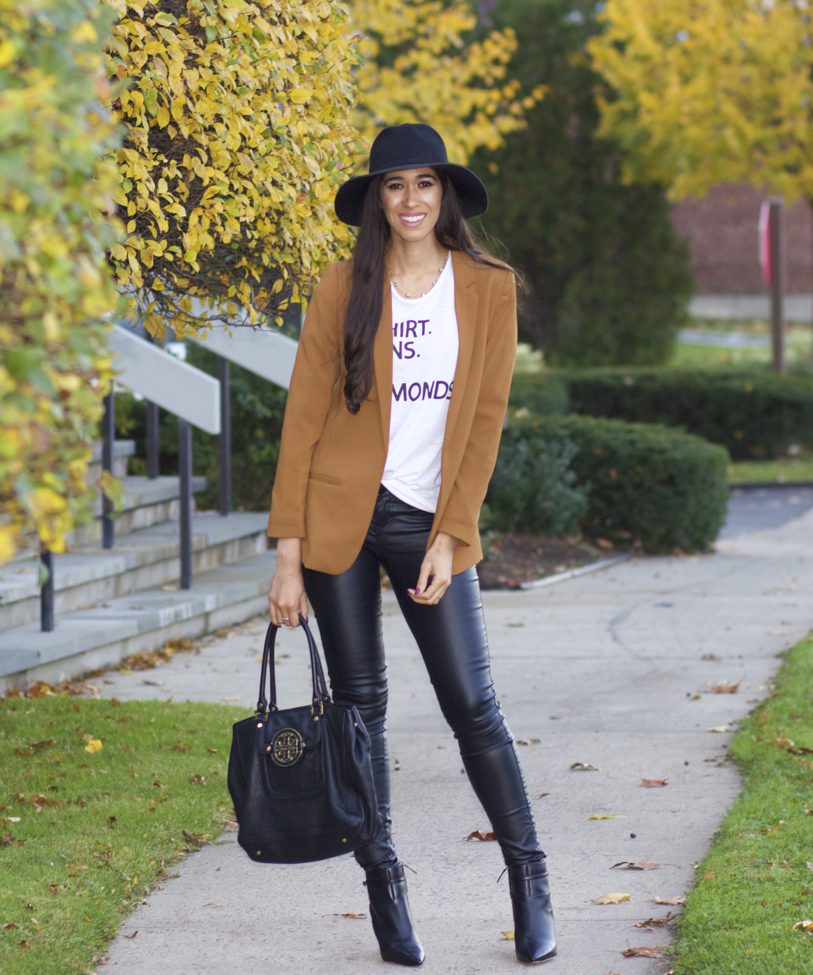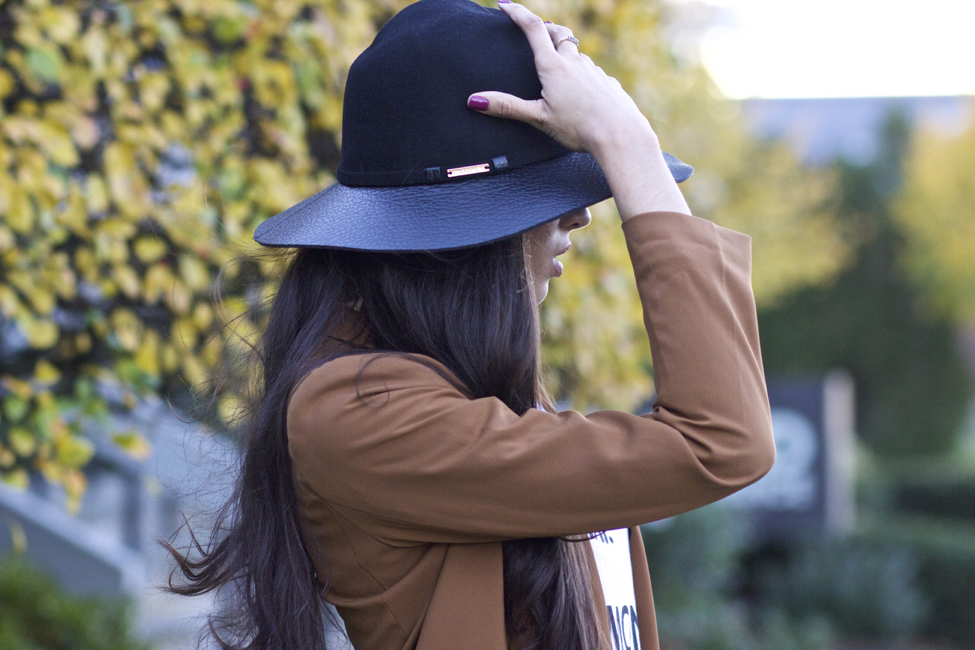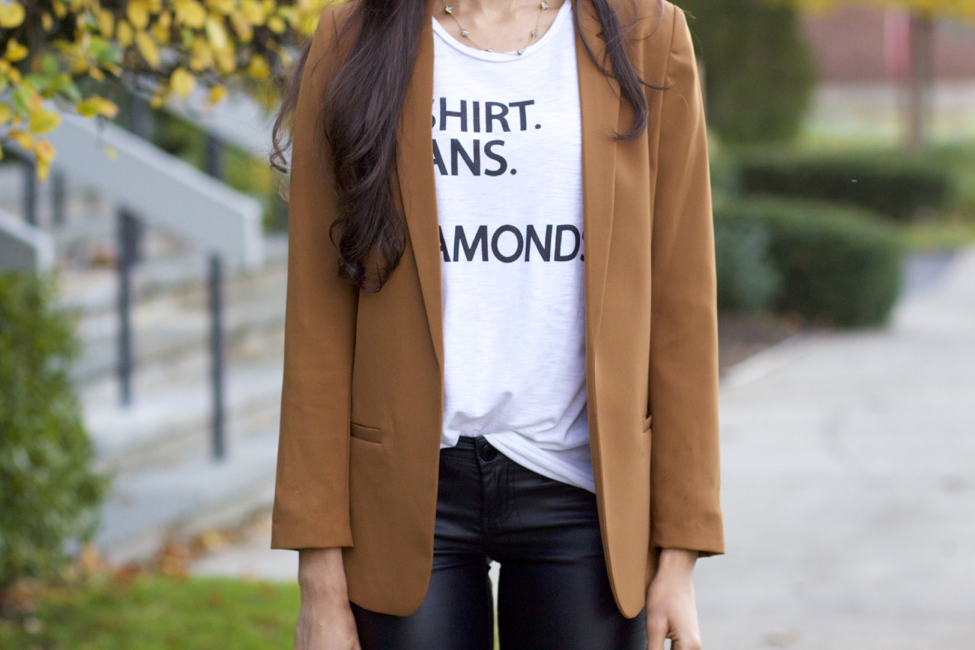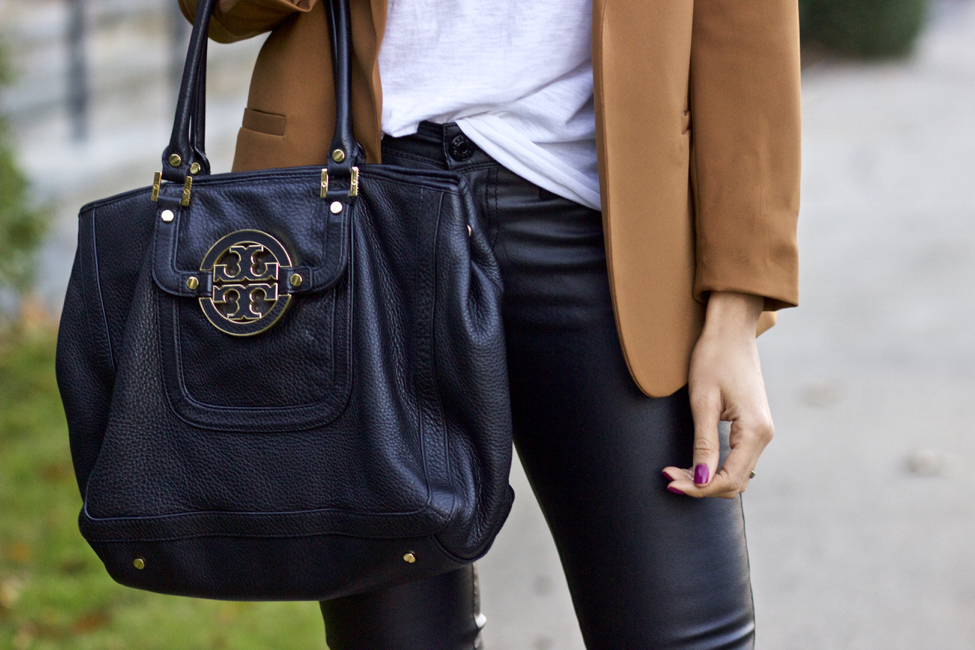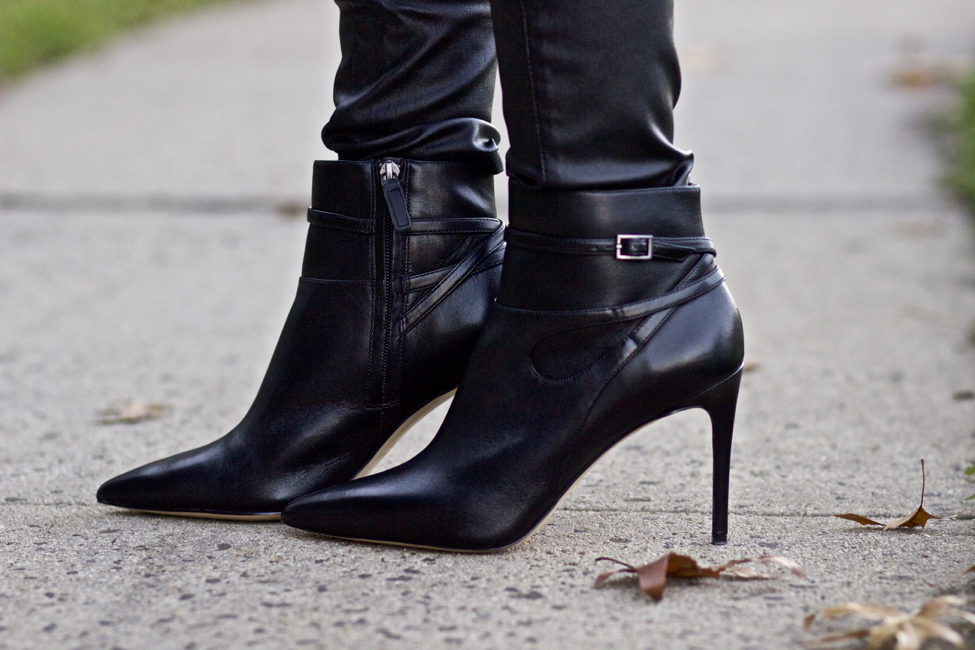 :OUTFIT DETAILS:
---
BLAZER: H&M (Love THIS one) // T-SHIRT: Chaser (HERE) // COATED LEATHER JEANS: GUESS (similar HERE) // BOOTS: Nine West (HERE) // HAT: Vince
Camuto (HERE) // NECKLACE: c/o Athra Luxe (HERE) // BAG: Tory Burch (HERE)

---
Happy Monday, my dear friends!
Since we're in November, you know what that means, right!? It's leather weather all around. That means we can officially start to break out our leather pants, which are by the way still stylish in case you were wondering! I find them to pretty easy to style, for the most part. I typically style them as I would a regular pair of denim jeans. You don't need to put too much thought into what to wear on top; a sweater would be a great option when wanting to wear them more casually, as well as blazer and tee, like what I'm wearing today. I will say this, they typically are most suitable for a night out or when going for a bit of an edgier look; though they can be dressed up with a blouse or dressier cami and blazer teamed together, I wouldn't necessarily suggest them for work, unless you have a more flexible dress code or work in a more creative environment.
I feel that either leather pants are completely embraced or misunderstood by some, thinking that they "can't get away with wearing them." If that is you, my friend, I definitely encourage you to wear them because they're flattering on every body shape, size, and height in my humble opinion.
If you've ever wondered what shoes to wear with leather pants, I feel that pairing them with leather ankle boots can really do wonders for the legs, the duo makes them appear longer and leaner with the effect discussed in Friday's post, but they'd also look great paired with pointed toe pumps or flats, again creating a lengthening effect to the legs. Since velvet is trending heavily this season, I think the fabric contrast would look amazing wth a pair of velvet pumps, too!
What are YOUR thoughts regarding leather pants, do YOU wear them? Thanks so much for stopping by, my dear friends. I hope you had a great weekend (what did you do?!) and are ready for an awesome week ahead!
XO,