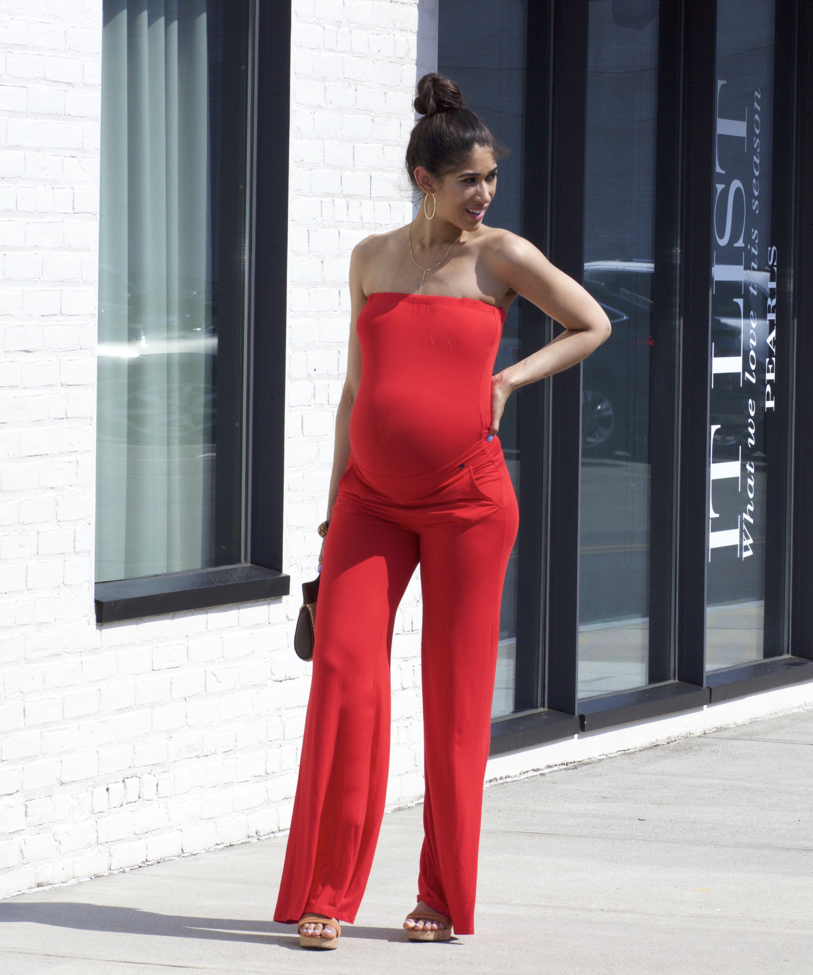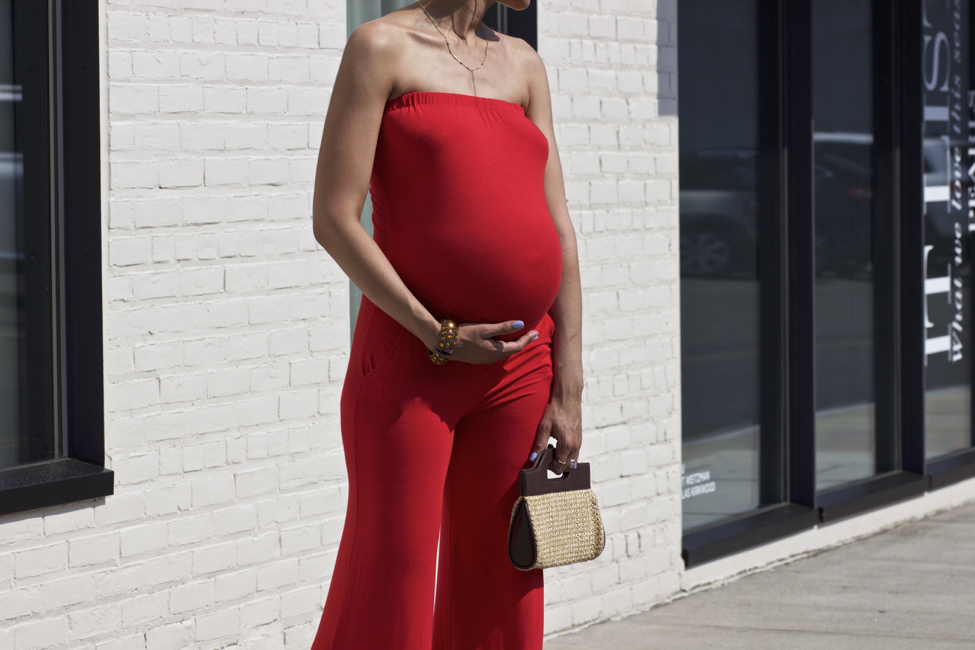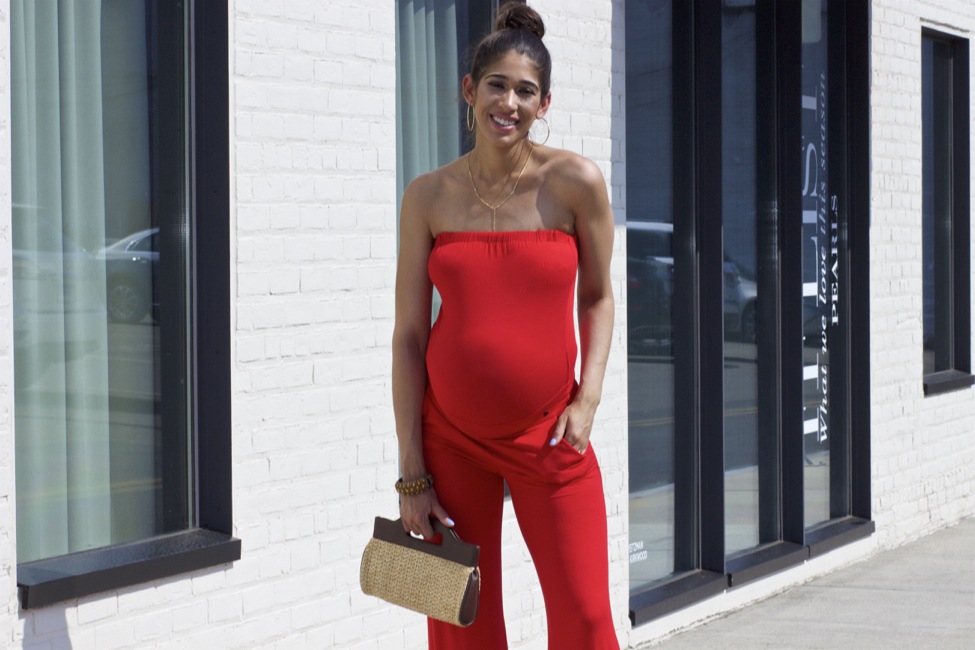 Jumpsuit: Guess (similar) | Clutch | Shoes | Bracelet: Similar | Necklace c/o
---
---
Happy Friday my dear friends!
One pieces are such summer essentials because they really take the guess work out of getting ready, especially when it's too hot to think. I'm talking dresses of all lengths, rompers, and jumpsuits. They're all so effortless, creating a complete outfit with very little effort and most can be dressed up or down, depending on how you style them, considering the accessories, bag, and shoes you add.
Though they all can be dressed up, I feel jumpsuits can have more of a dressier vibe because they include pants, making them a great option for your next summer special occasion if you're not one to favor dresses. I have an entire blog post dedicated to selecting the most figure flattering styles for your particular body shape, which you can check out here.
You all know how much I love my color, so come summertime, I'm all in favor of a bold one piece, either in pattern or a vibrant solid color; I love the impact they give. They're also great ways to achieve the effects that monochrome pairings provide, as we discussed in last week's post, which you can check out here in case you've missed it.
SHOP RED JUMPSUITS
Fabrics that are a bit stretchy, such as modal or jersey are perfect for wearing if you're expecting, like myself. This jumpsuit is not maternity, I've actually had it for a number of years and it fit very comfortably over the bump and everywhere else, which is awesome!
Speaking of pregnancy...
I told you all I'd update you in Wednesday's post regarding that little episode I experienced on Tuesday. Well, I went back to the doctor's as mentioned on Wednesday and I still had high pressure! It wasn't nearly as high as Tuesday's, but it was still relatively high, though Baby A's heart rate was perfectly normal (on both occasions). So, at this point, the doctor has encouraged me to take it easy. I must admit, it's really hard for me to just relax all day; I'm one of those people who loves to be on the go or constantly doing something, so when i'm still for a long period of time, I feel as though I'm not being productive. I know this is ridiculous, but it's so very true. I have no choice now, I have to do it for the sake of my health and Baby A, who will be here in no time!
Thanks so much for stopping by, my dear friends, and I hope you have a wonderful weekend ahead!
XO,