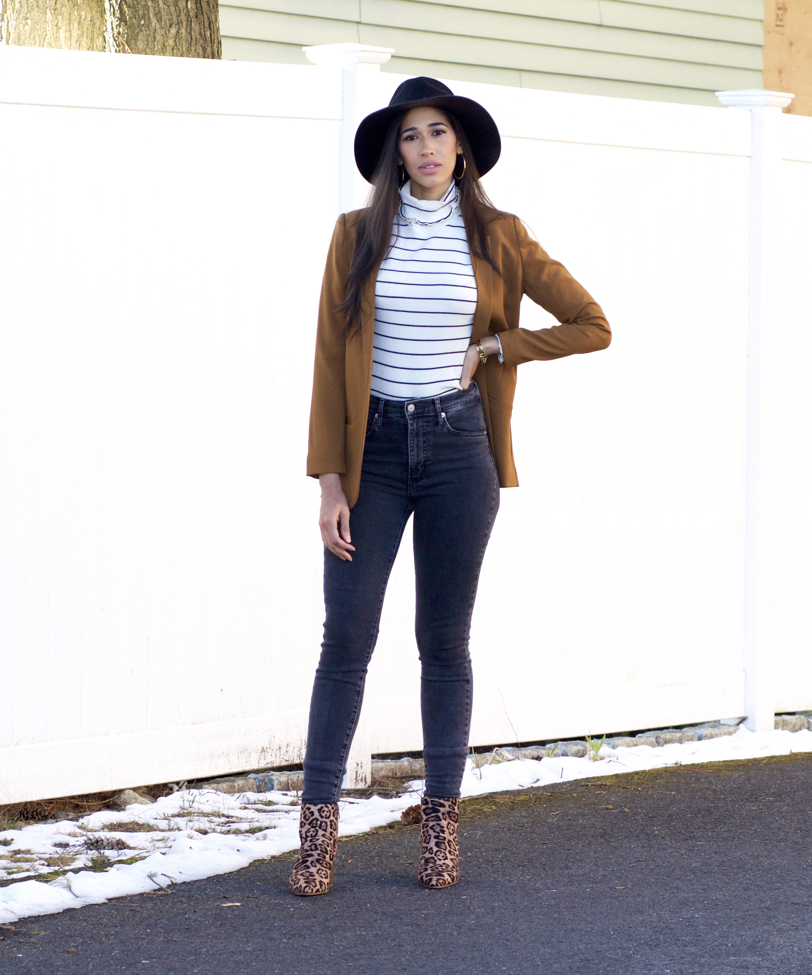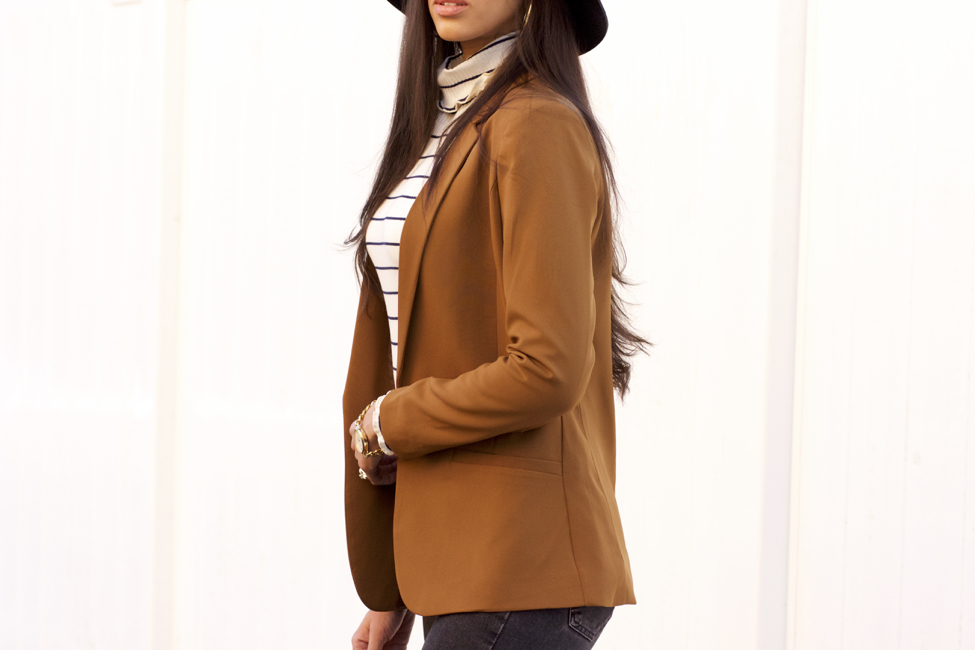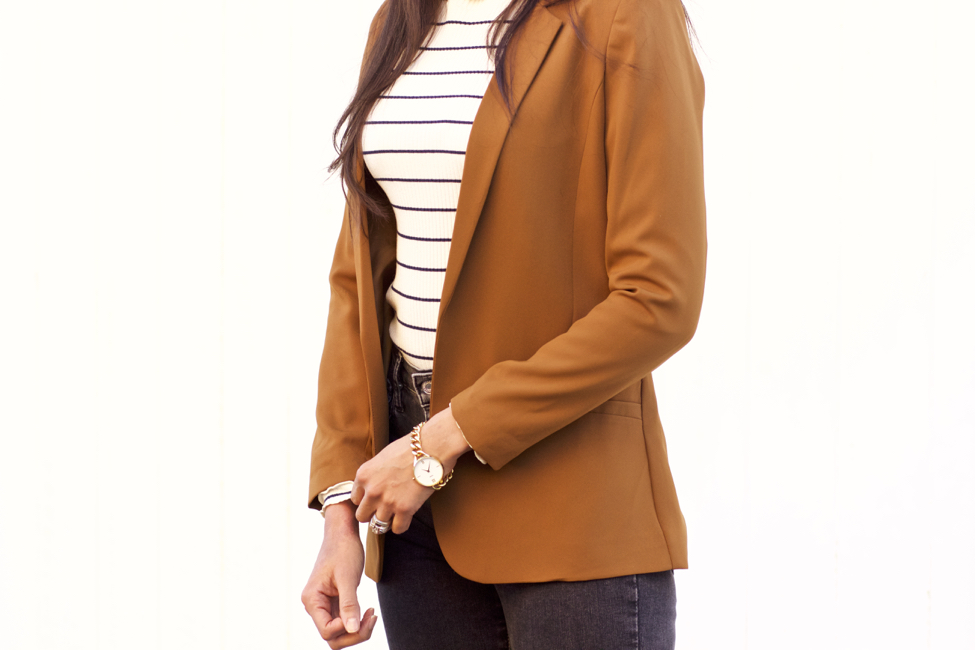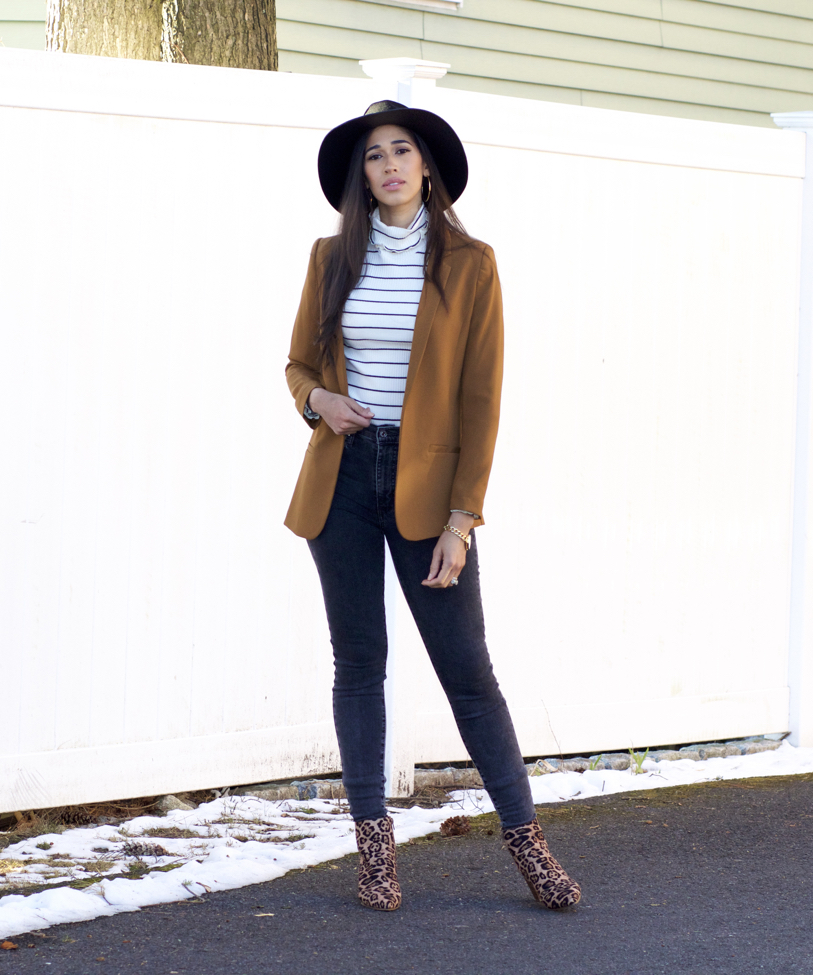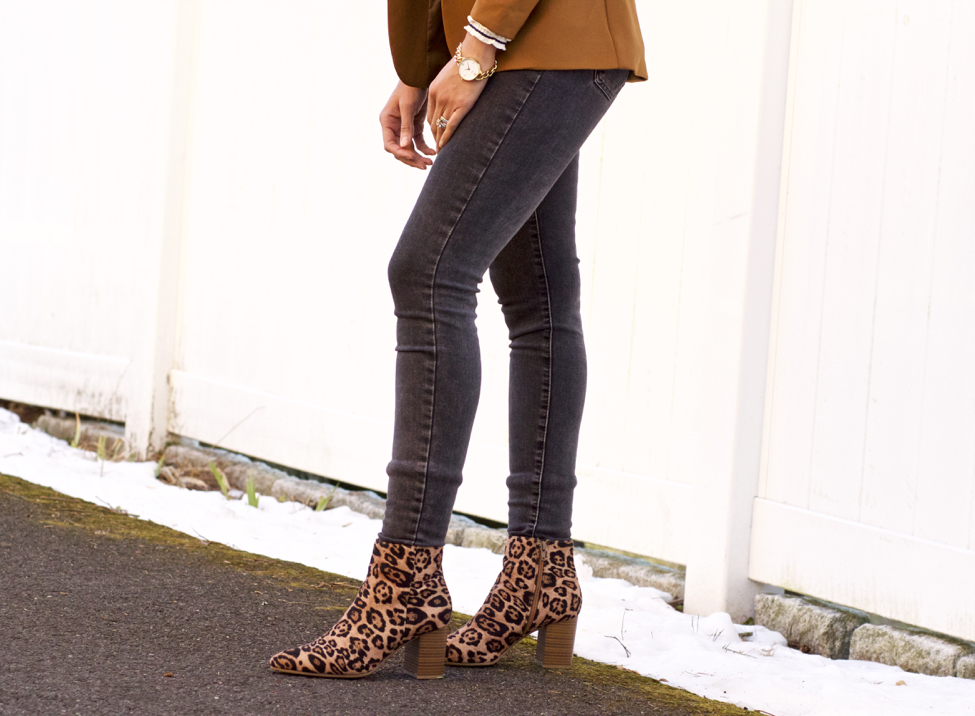 BLAZER: Similar | TURTLENECK: Similar | JEANS: Similar in color (love the details on the sides) | BOOTS: Similar | HAT: Similar | WATCH
---

---
Happy Monday my beautiful friends!
I hope you all had a great weekend, which I'd love to know all about in the comments!
A few months ago, I mentioned that I now have a new found love for Levi's. I'm extremely late on joining in on the Levi's hype, which is totally worth it by the way. These are my first and only pair (for now) and let me tell you, they are hands down my most worn. You all know I've been a fan of New York & Company's SoHo jeans, but these are just as great, if not a tad better.
Why better?
Well, I love the way they make the butt look and sculpt the legs, which is why I know they're so popular. Apparently, pocket placement is strategic with Levi's. The pair I'm wearing are from the 'Mile High' collection. I want to get other rinses because they're just so good. If you happen to have a small waist with larger hips and have a hard time finding jeans that fit comfortably around your hips without the gap in the back, I'd suggest you give this line a try. I couldn't find the exact pair I'm wearing, but I did find a very similar one, from the line. The only difference is that it has the details on the side, which I actually love.
Anyway, aside from the fit, I love the faded black rinse. They're not light enough to be classified as grey and they're a few shades lighter than a stark black. I've tried on a pair of grey jeans, along with plain black, with the rest of the pieces in this look and there's a notable difference. I feel like it somehow allows the colors you pair with it to appear more saturated and vivid. Rust is typically a bit muted, but with this particular rinse, it just pops and looks more appealing.
Aside from the jeans, I've got a classic pattern mix going on. A no fail, in my opinion. So many of us have both of these patterns in our closets, which make creating a new look easier, if you haven't yet tried pairing them together. If you're hesitant in wearing stripes on top for fear of looking wider, you can always add a blazer, like I did, which will help to visually narrow in where the lapels or where the opening is.
Thanks for stopping by and I hope you have a great start to your week!