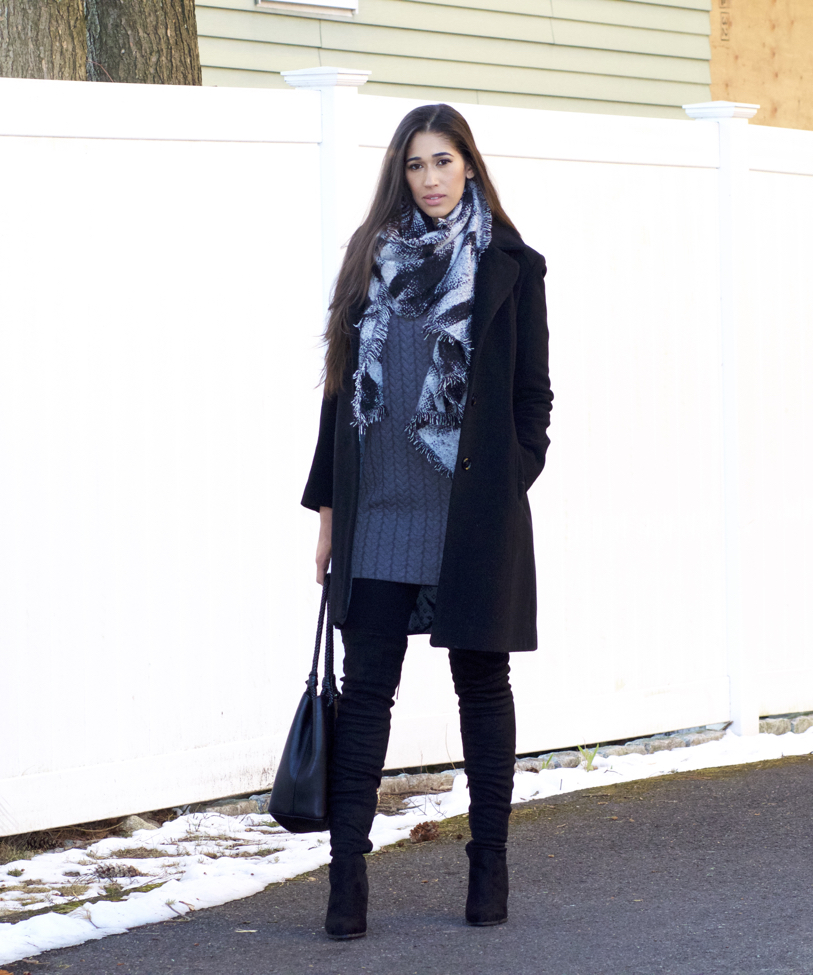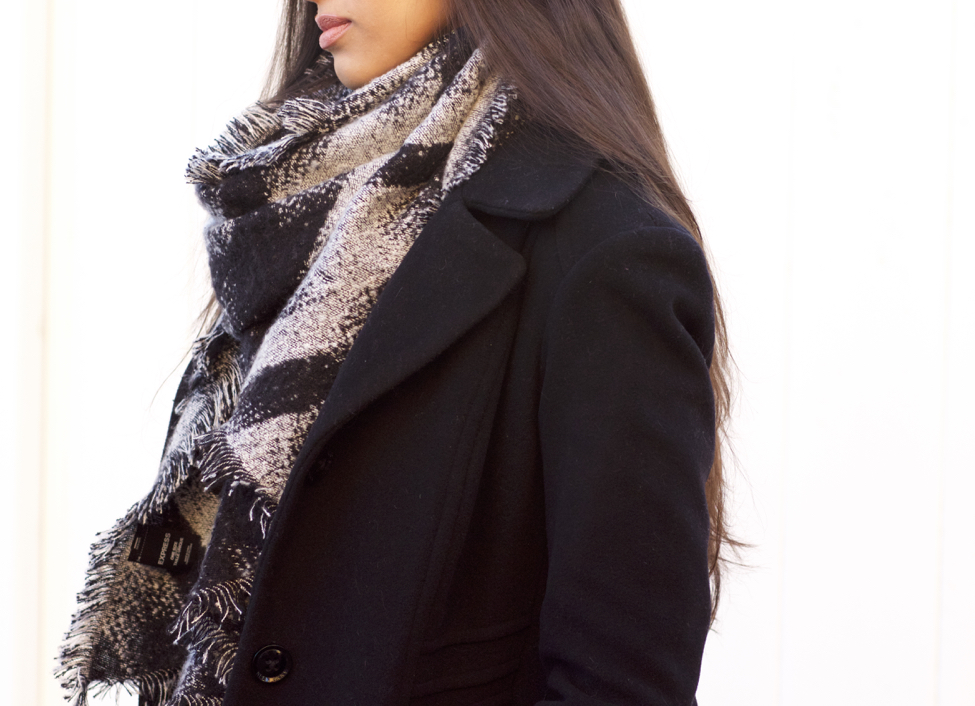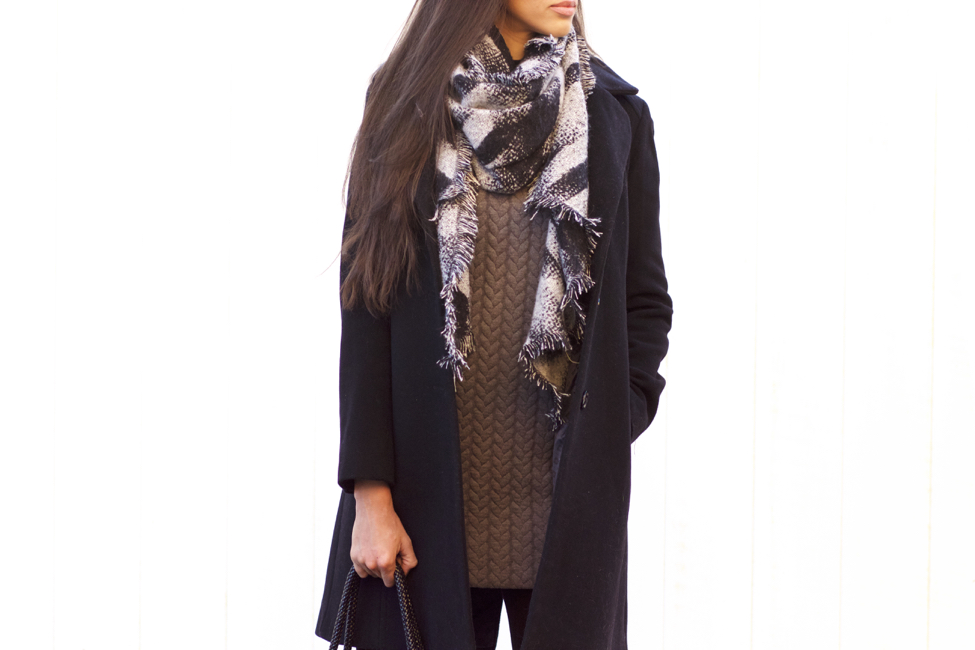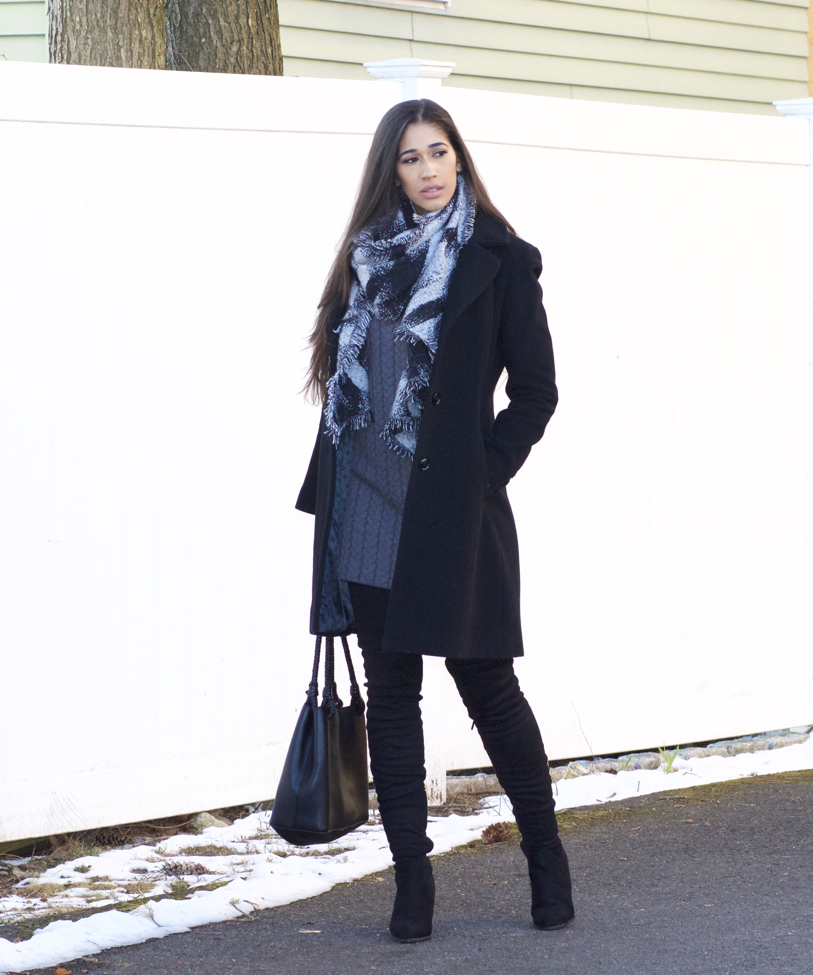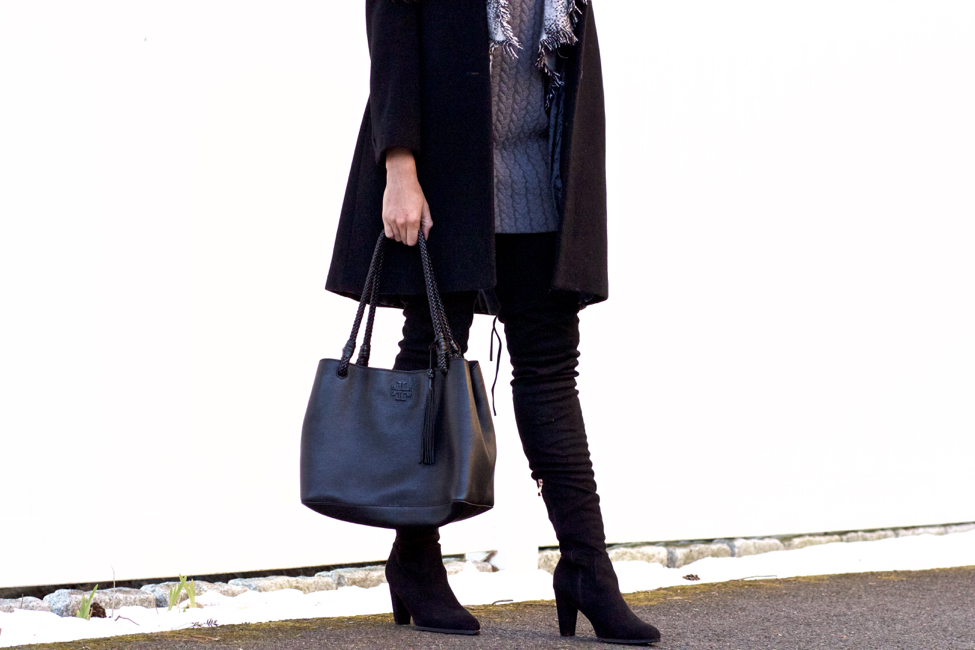 COAT | DRESS: Similar | SCARF: Similar | BAG: Similar | BOOTS: Similar
---

---
Happy Wednesday my friends!
I hope your week is going good!
Though cute, mini dresses are, I feel, avoided because well...they're short. While they certainly are, styling them with opaque tights and over the knee boots make them more wearable and a bit more conservative than when worn without, allowing for them to be worn even in the office. Plus, with a decent amount of coverage, you don't have to be concerned with giving a show. I like to wear them with black tights and boots because it creates a seamless look, but you can certainly get a creative and experiment with different colors tights and boots. To finish off the look and add some dimension (and warmth) I added a black and white blanket scarf.
It hasn't yet been stated, but you've read it here first, that mini dresses will be trendy real soon. They were popular in the '60s and early '00s, so they're due to make their come around.
What are your thoughts? Would you wear a mini and how?
Thanks for stopping by, beauties, and I hope you have a great day!