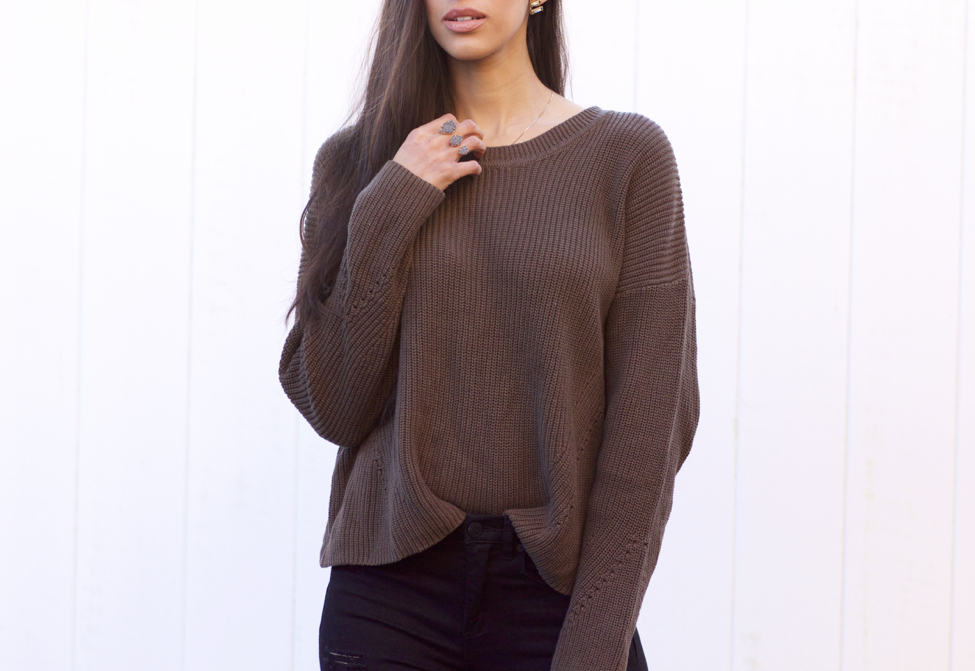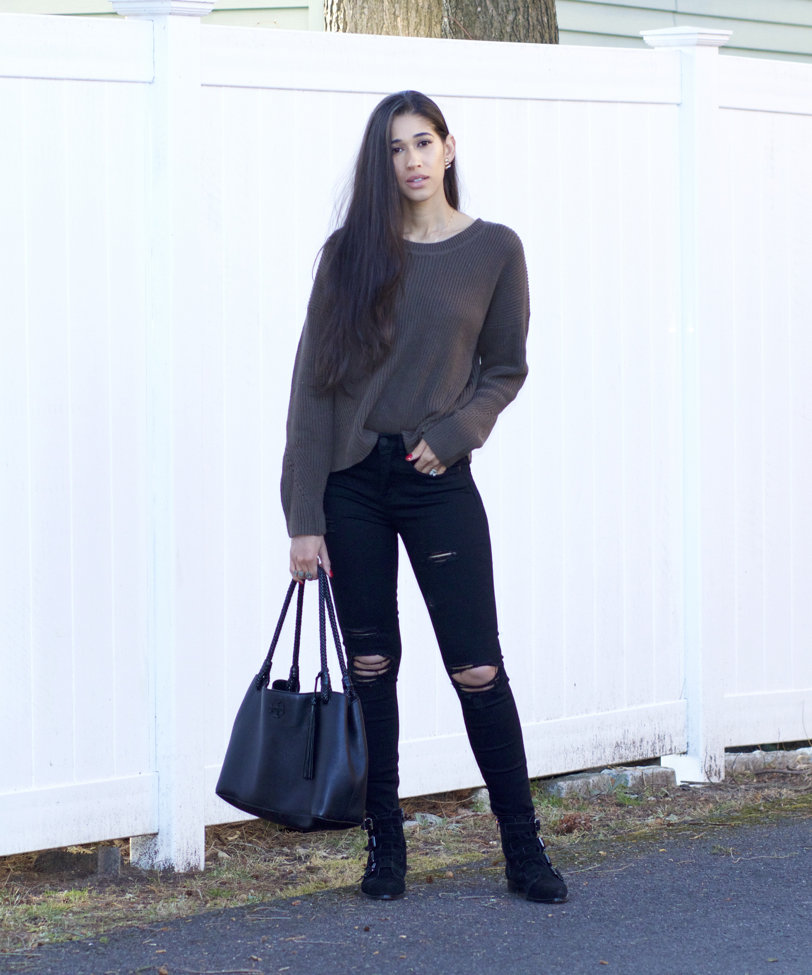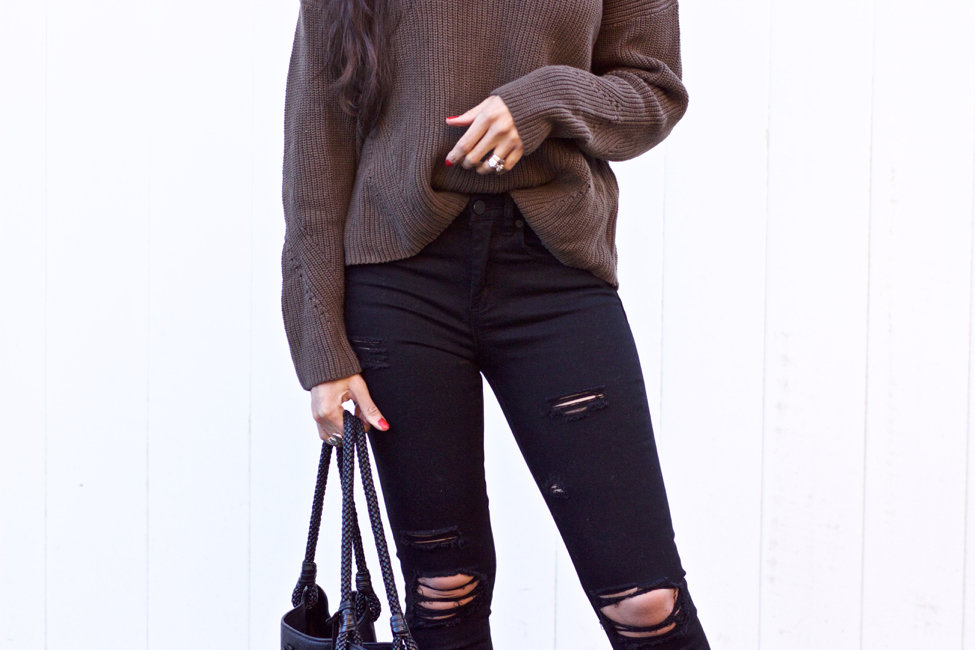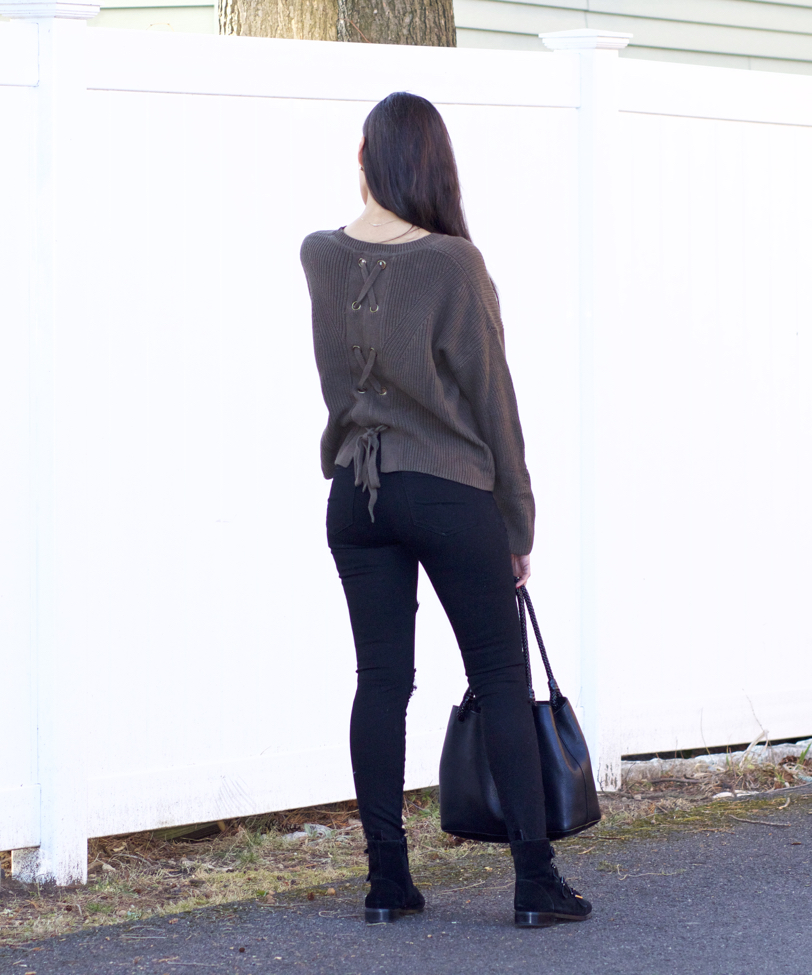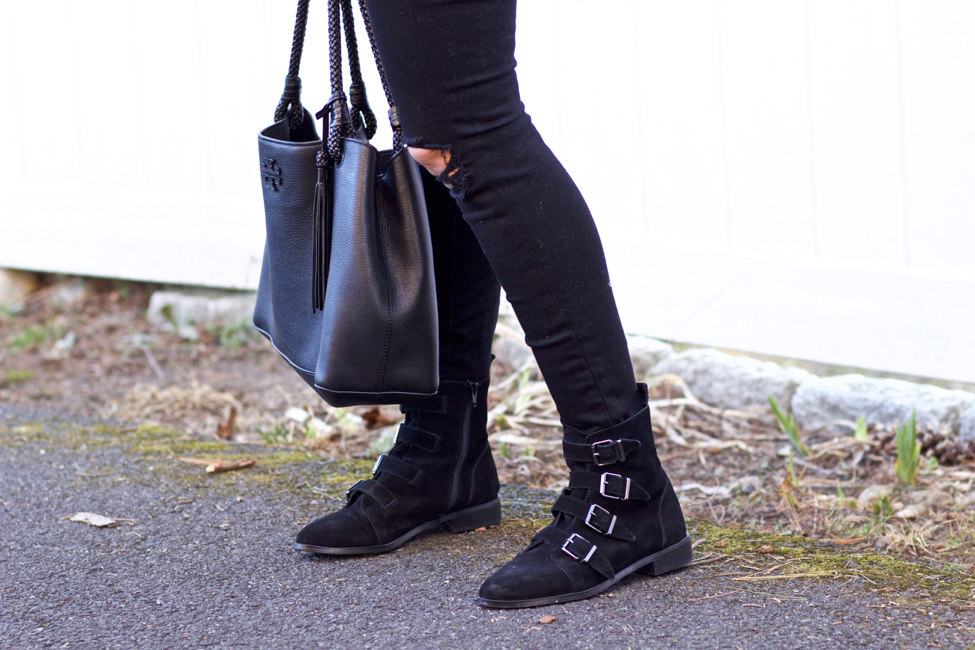 SWEATER: Similar | JEANS: Similar | BOOTS: Similar | BAG (black sold out)
---

---
Happy Friday!
One of my weekend outfit formulas is not only a pair of jeans and an oversized sweater during the winter months, but a pair of black denim and I tend to wear these boots 8/10 times. In fact, they're kept on the shoe rack at my front door. That is how much I wear them. What I love about them are the buckle details which add a nice, edgy touch, but also the small heel that makes me feel a bit dressed. The fact that they're suede makes it even better because I feel like suede adds a different spin on things on its own. They literally go perfectly with everything: plaid denim, black denim, leather jeans; they're a winter staple for me.
You all know that I'm a sucker for a real good sweater. I love bright, bold colors, fun textures or some sort of detail that's different. The lace up back on this sweater is so cute and unexpected, since the front looks really basic. I wore my hair down, but it would look really cute if the hair is pulled up in a pony tail or bun to show off the back details.
I hope you like the outfit and got some ideas for your weekend look! Let me know what fun plans, if any, in the comments!
Thanks for stopping by, my beautiful friends, and I hope you have a great weekend!