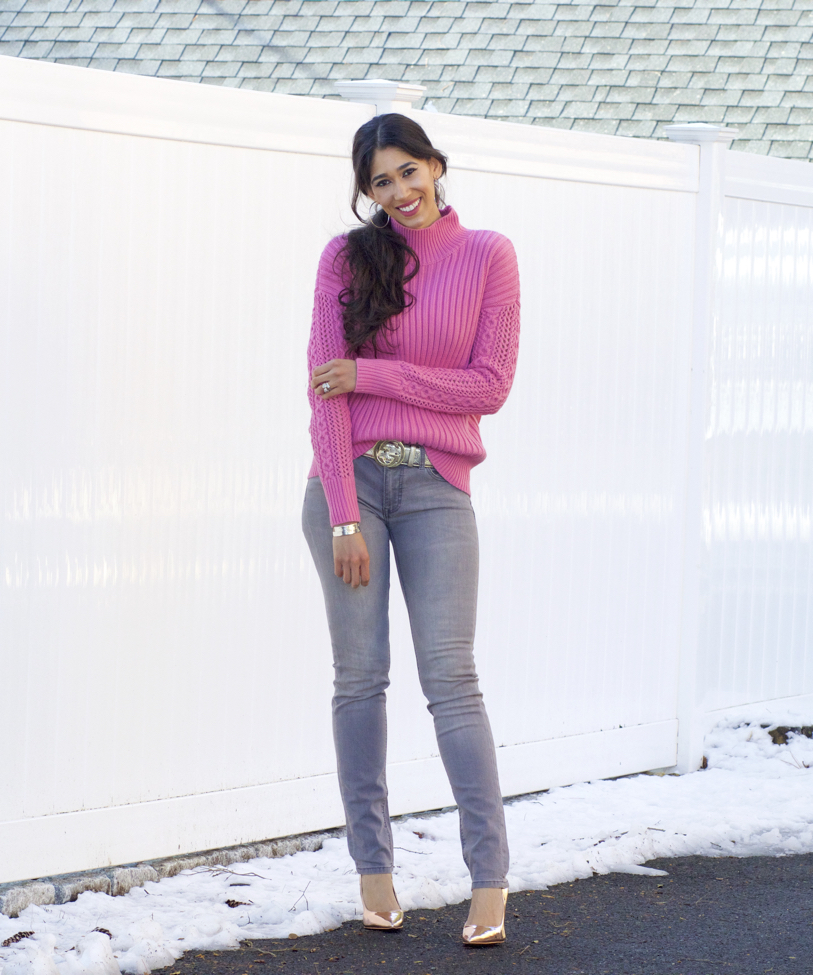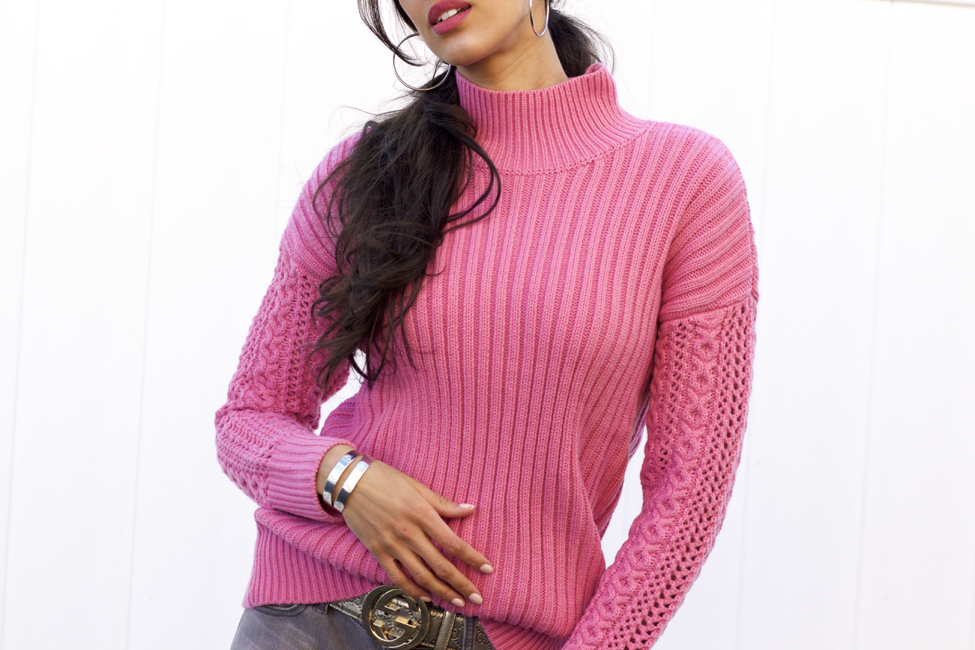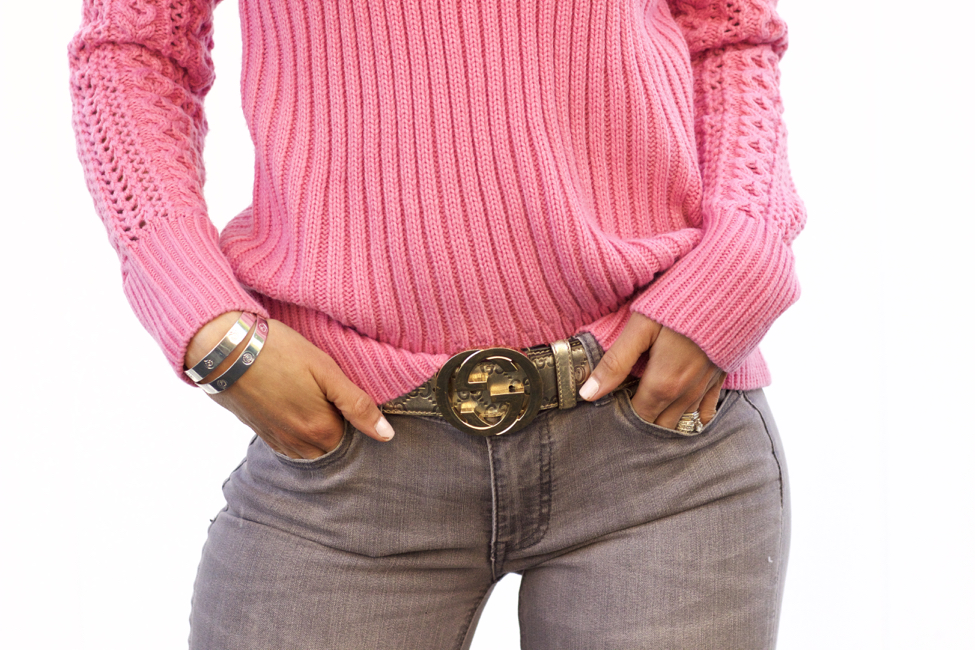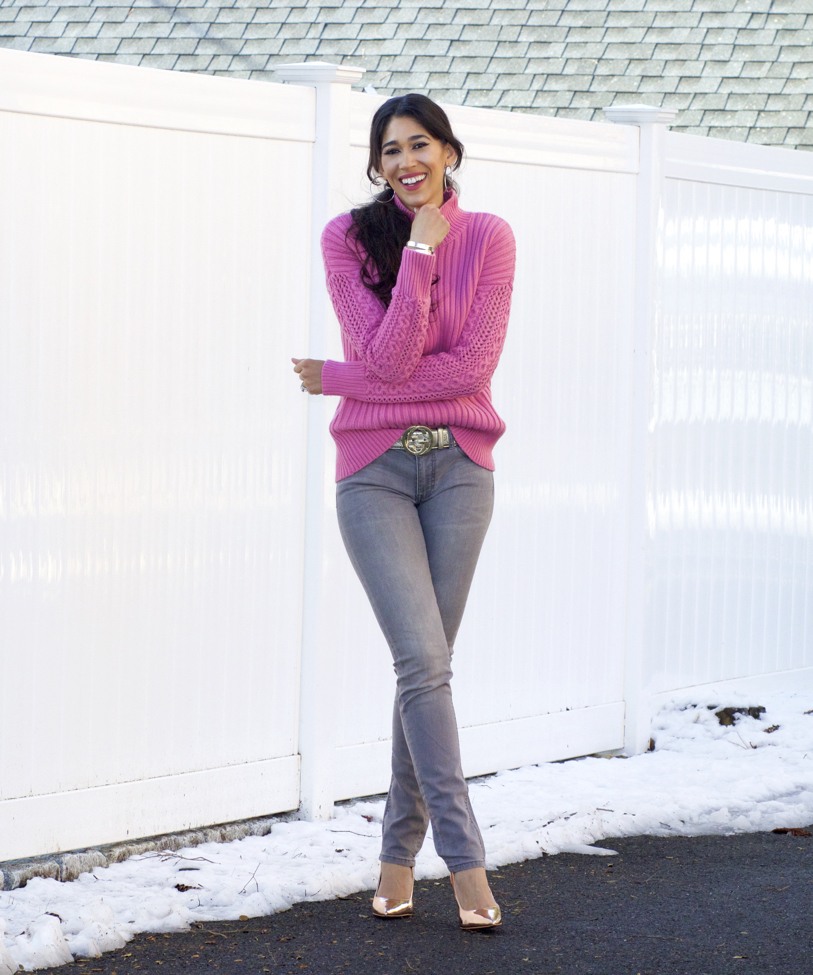 SWEATER: Similar | BELT | JEANS: Similar | SHOES: Similar
---
---
Happy Friday my beautiful friends!
I'm a sucker for all things pink and I'm not usually too choosy about the shade either. However, I must admit that this particular bubblegum pink shade can be a bit tricky to style, though not impossible. I think what makes it a little challenging is how it can lend itself to a playful Barbie vibe and perhaps that's not the vibe you'd want to go for? In that case, I'd suggest we approach it with darker and lighter neutrals, particularly various shades of grey and even white. Black can be done as well, which I've styled before, but let's try something other than the safest option ;)
Pink and grey can create a soft color palette or add a bit of a serious tone (especially when working with darker shades of grey) that helps to tone down a more vibrant shade of pink, like the one I'm wearing today. Since rose gold has been all the rage these past few years, which I can totally understand; it's extremely pretty, adding it in would make for the perfect metallic finish. If you don't happen to own any rose gold jewelry/accessories or it's not your thing, silver would be the next best option. It would work incredibly well, as it mimics the tone of the grey. That said, I don't think that gold would work all too well with these two colors in particular and would create a bit of a clash.
Do you like wearing pink? Do you like a specific shade, such as blush or hot pink?
Thanks so much for stopping by, my sweet friends, I hope this gave you some inspiration for wearing pink or grey. I hope you have a wonderful weekend and I look forward to seeing you all on Monday!
XO,