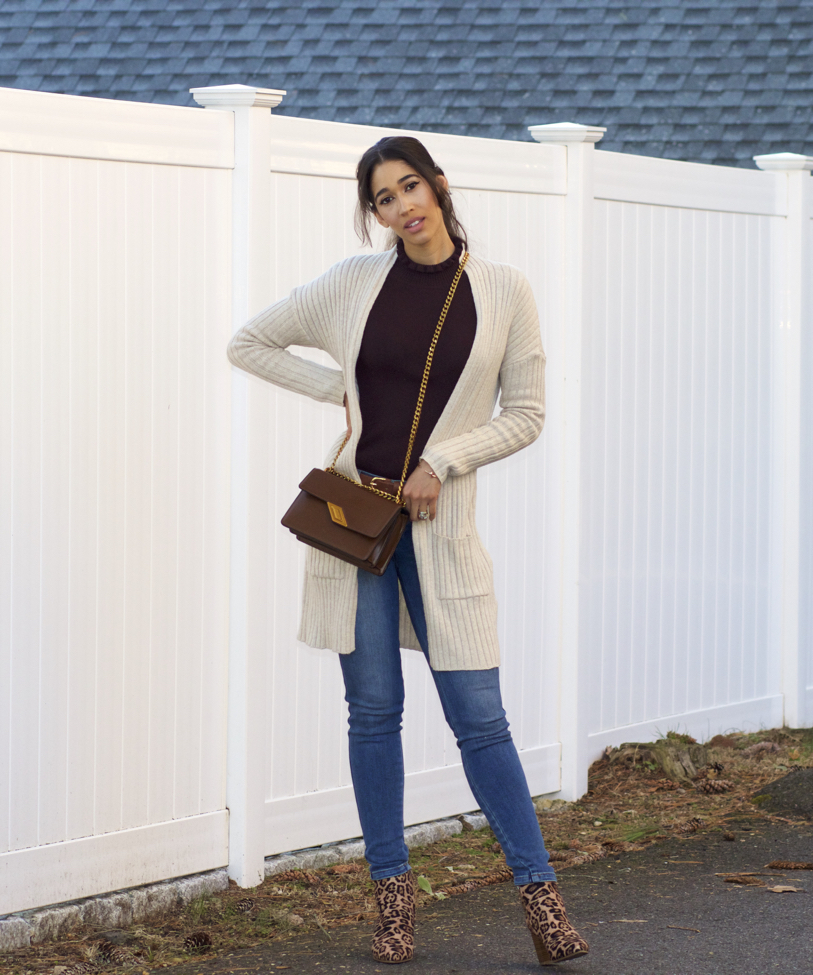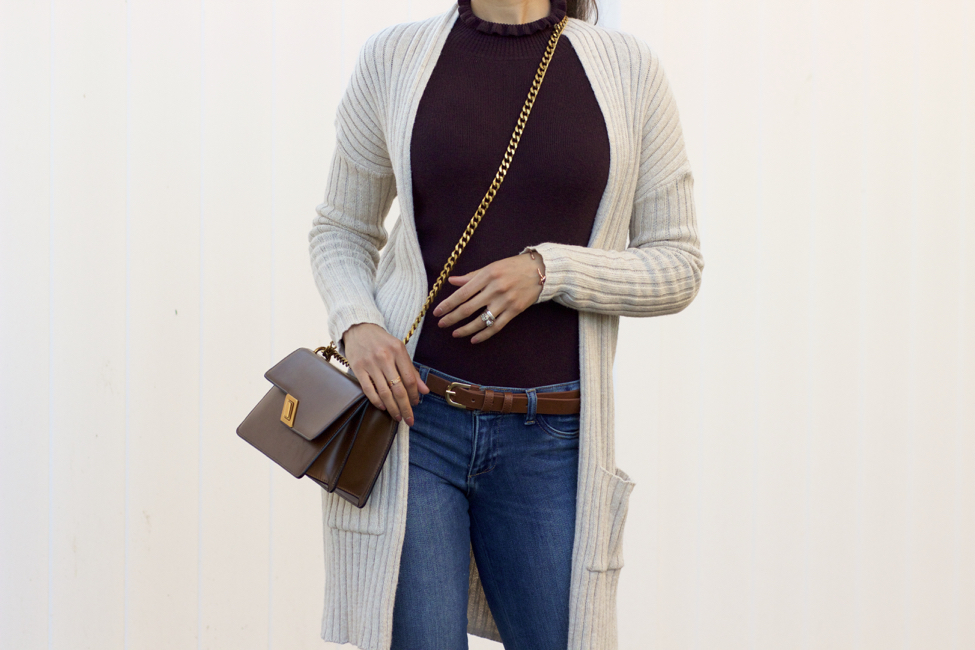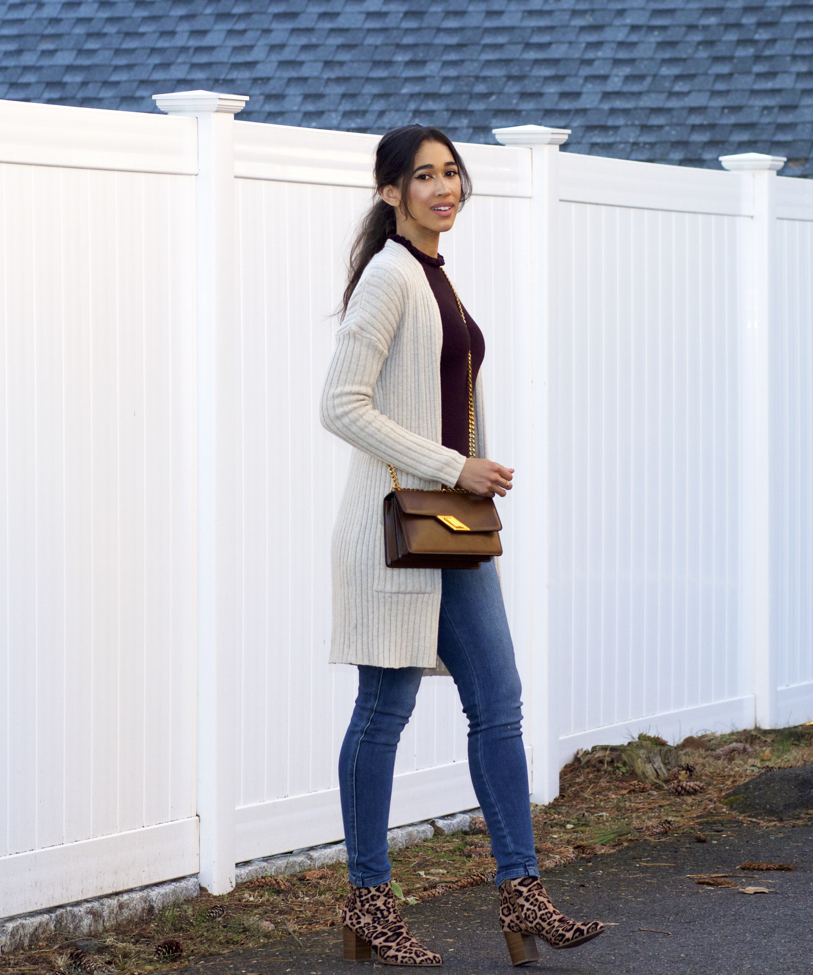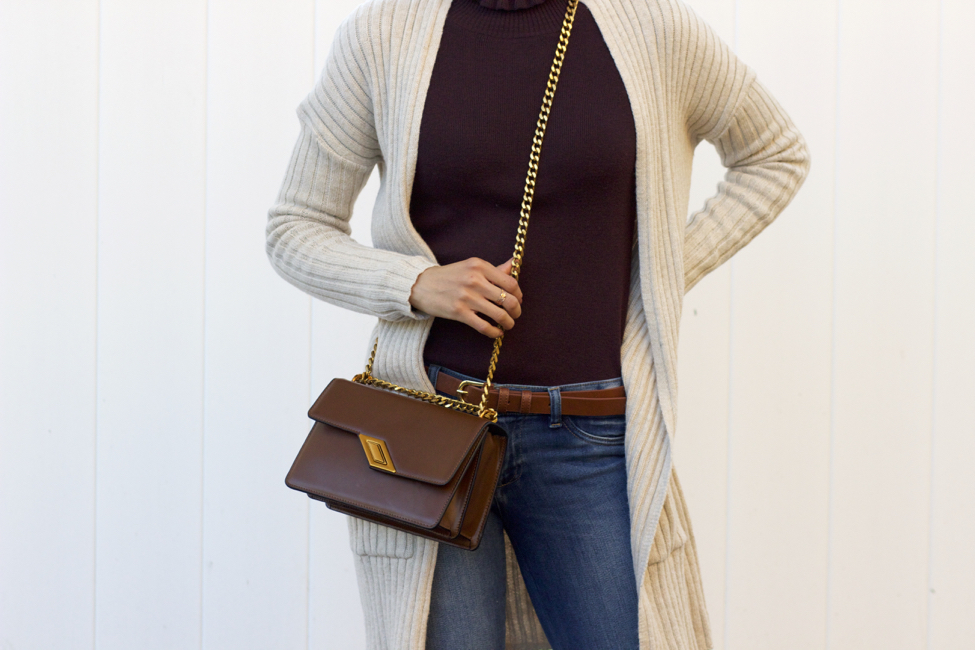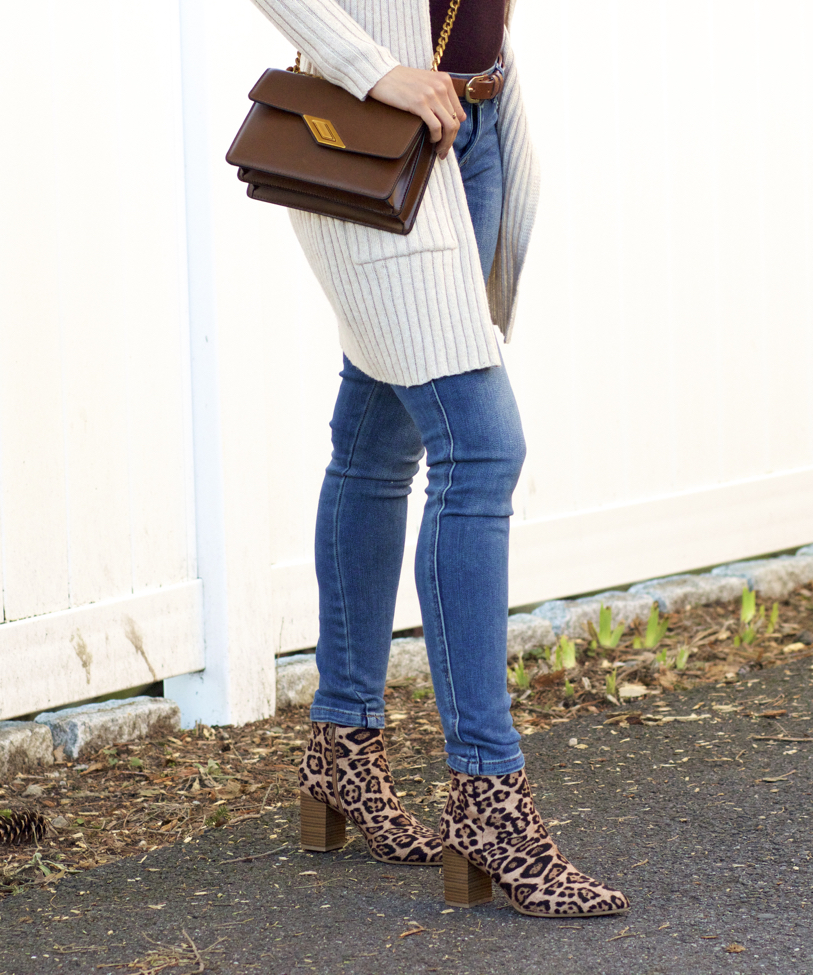 CARDIGAN: Similar | TURTLENECK: Similar | JEANS: Similar | BELT | BOOTS: Similar | BAG c/o
---

---
Happy Monday my sweet friends!
I hope you all had a nice weekend! Last week was quite intense for me. Each day, there was a different challenge that mounted on top of the next. From technical issues with the blog, hence why my last post featuring Aviah is down, in case you were wondering, and we had a couple of family emergencies that unexpectedly popped up. Thankfully, all is good and though it was intense, I was able to recharge for this week in the midst of it all, which I'm optimistic will be much better!
Anyway, today's outfit is one that is perfect for the start of spring, though we're not having the most glorious weather here on the east cost. There's yet another storm watch for this upcoming weekend, which I hope we dodge because we have a couple of family festivities planned that I'd hate to see get post-poned. At the start of spring, it's still rather chilly, even though it may initially feel much warmer than it is, particularly if we've been experiencing a frigid winter. A great outfit formula that's so easy to put together is one that involves only four key pieces: a cardigan, turtleneck, jeans and ankle boots. That's it. I love cardigans because they're so versatile and are a great layering piece for the transitional months. Layering it atop a turtleneck will provide additional warmth and the duo can serve as an alternative to a sweater if you're just fed up with the bulk and they're more practical for when the temps warm up throughout the day.
Over the knee boots are perhaps one of my most favorite shoe of choice during the fall and winter and can also be warn during the spring. However, it's more of a warmer shoe choice, so on days that you know it'll be a bit warmer, ankle boots may be the best option, especially when you're planning on wearing jeans. I love a good statement ankle boot because it can add just the right amount of detail to a casual outfit, like the one I'm wearing today, to make it more interesting and stylish.
Now, I want to briefly talk about the bag I'm wearing. You may have noticed that I've worn it a handful of times, though I've worn it quite frequently on the daily. I was testing it out to see how it holds up, as I'm one who can be very particular about bags; I don't have a huge collection, but the ones I have, I absolutely love and are practical for my lifestyle (for the most part, haha). The bag was gifted to me by the brand Angti & Yang towards the end of last year. I wasn't sure if it would be worth the $260 price tag to suggest it to you or link to it, but to be honest, it's a rather nice bag that is worth the price. The leather is quite stiff and sturdy (it needs to be broken in upon initial wear) and the antique gold hardware is so pretty in contrast with the camel brown. This particular color seems to be sold out on their site, but they have three other variations that are just as pretty. Eddie thought it was a $400 bag and for him to say that says quite a lot because he's a numbers guy and has been the one to purchase most of my bags (as they were all special occasion gifts). So, if you're looking to venture out and explore other brands that aren't as mainstream and are unique, I'd suggest you look check them out. This one seems quite trendy and perfect for spring and summer; I love the unique shape.
How's the weather where you live?
Thanks so much for stopping by, my beautiful friends, and I hope you have a wonderful start to your week!
XO,