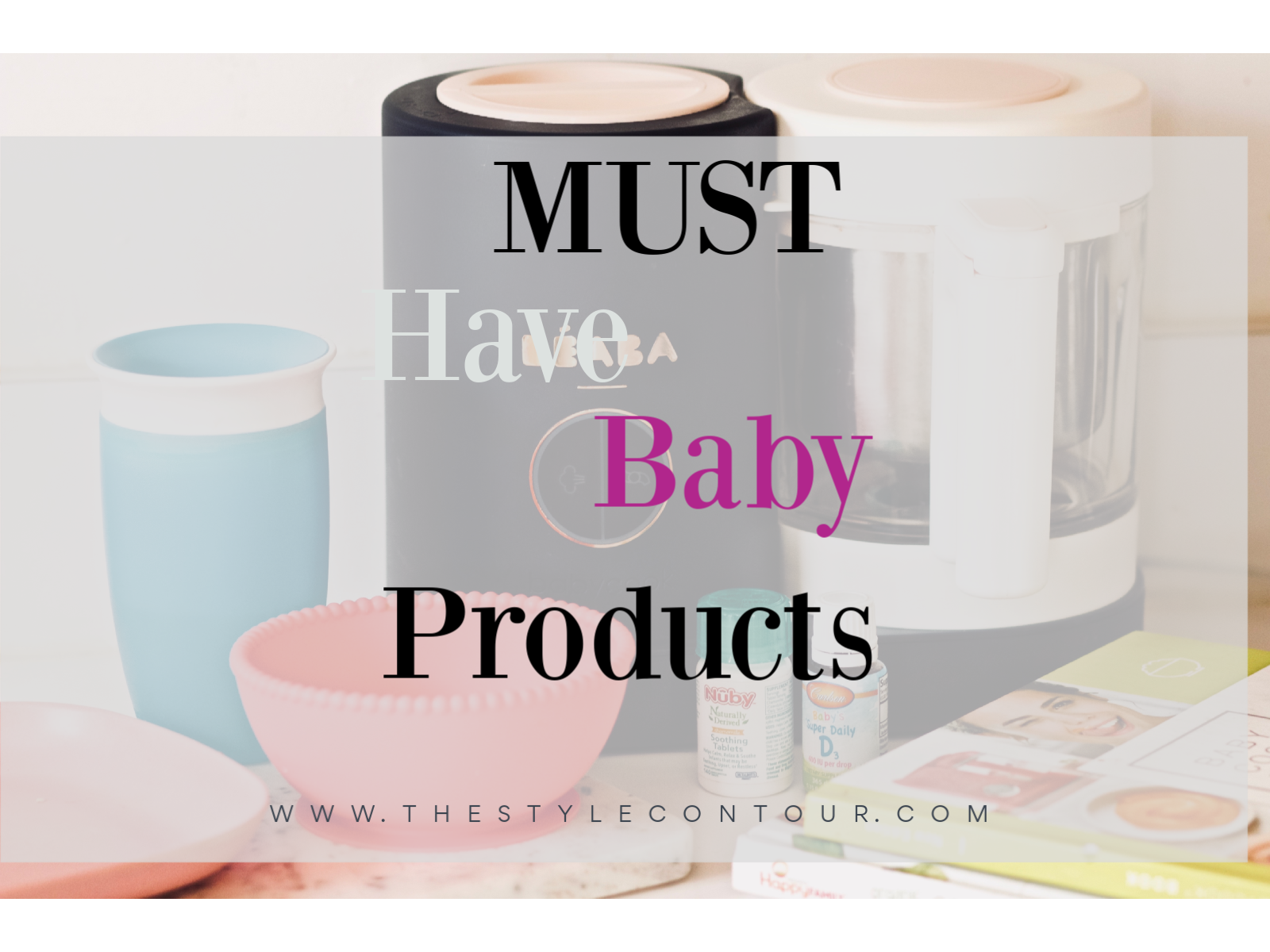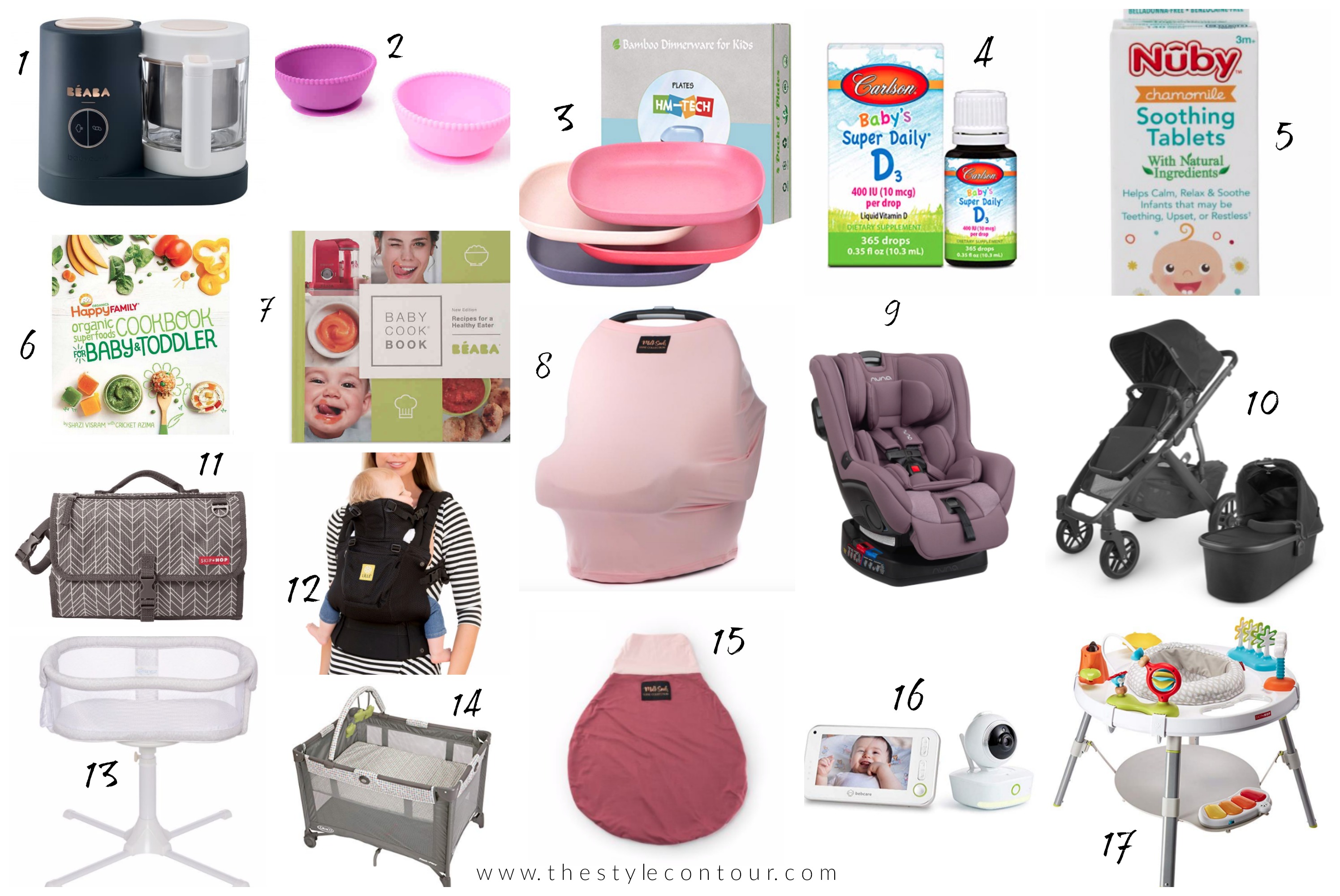 :: SHOP THE SET ::
1 | 2 | 3 | 4 | 5 | 6 | 7 | 8 | 9 | 10 | 11 | 12 | 13 | 14 | 15 | 16 | 17
Happy Tuesday lovelies!
It's been such a long time since I've done a post on a Tuesday! I feel this post is long over due. I've been wanting to share some of my must have baby products for some time now. I've gotten some questions about products I use and would suggest, so I figured it would be a good idea to share everything in one post. Now that Ariah is 8 months today and Aviah is 2.5 years old, I can boldly say that these products are tried and true. I've spent hundreds of dollars on products that did not deliver only to discover some of these that I wish I would've found sooner. Nonetheless, it'll help save you the time, money, and frustration. That is what blogging is all about anyway, right? To help!
I know that there are quite a few of you reading that are expecting or have recently had babies, even if you don't have babies and aren't expecting, I think this is a great post to bookmark or Pin for later. You'll end up referencing it at some point in time either for yourself or for gift giving.
When compiling this post, I tried to think of the first year. There's so much growth that happens and knowing what products are worth the buy and investment helps to make things a bit easier in conquering each milestone. Take these teething tablets for instance. I used them a handful of times with Aviah, but for Ariah, I use them nearly everyday. I use disposable gloves and just massage them on her gums until they dissolve. For both girls, I used these Vitamin D3 drops, since I've nursed both. I know that many formulas already have vitamin D3 added, in which I'd suggest you talk to your pediatrician if adding more is necessary. but I don't believe so.
Speaking of nursing, this Milk Snob cover is ah-mazing! I first discovered the brand soon after having Aviah. I purchased one of their covers and lost it and tried another brand and hated it. The quality is so good, ESPECIALLY their luxe, which is the one I got the second time around with Ariah. Not only does it look pretty as a carseat cover, but it's super soft and comfortable for discrete nursing. I'm telling you, you need this. You will notice that nearly everyone you stroll by will want to be all up in your baby's face and some will even dare try to touch. Yes. The easy, non confrontational option is to use a cover. Plus, it helps with naps on the go, since it blocks out light and keeps baby cozy. It does come in blue and a pretty burgundy shade, in addition to the pink (which is the one I have).
I also highly suggest their luxe sleep pouches. I didn't use them the first time around with Aviah, but Ariah really loves them. I've been using them since she was roughly 3 months. I'd suggest purchasing doubles, as well as for the covers, because they're bound to get dirty and with a baby, sometimes you get so tired to do laundry and it can easily pile up and you'll find yourself without these necessities.
When it comes to strollers, the UppaBaby Vista is a MUST. We had a different one on our registry with Aviah and ended up buying this one during a Black Friday sale only 4 months later. I absolutely love how smooth it rides and how there are so many different additions to suit your lifestyle needs. The standard includes the toddler seat and the bassinet which is AMAZING! Both my girls loved napping in this. Now that we have two babies, I've had to purchase the adapters for two seats; I had to purchase the rumble seat for Aviah, since she's bigger. It's a major plus that all seating includes a UV shade and peek-a-boo flap to check on baby while strolling.
In regards to sleep, if you decide to keep baby in the room with you, the Halo is a great bassinet. It has a 360° swivel, which makes soothing and moving baby easy. It also has a hight adjustment on the base, so baby can be positioned at eye level. I've worked with a sleep trainer with Aviah in the past and she mentioned the Snoo being a great one to try if you have the money to splurge. I don't have any experience with it, but if a baby sleep professional suggests it, perhaps it's a great option!
Roughly when baby hits 6mths (for some it's 4mths) he or she may get the approval by the pediatrician to begin eating solids aka FOOD! The first time around with Aviah, I tried steaming everything on the stove and then blending. It was tedious and frustrating. Plus, I didn't get a smooth enough texture, so I often didn't give her the portions I had wanted to. After a few months, my hair stylist suggested the BEABA Baby Cook. I absolutely LOVED it! I was able to steam the food and puree it with just one device. Plus, the brand had an accompanying cookbook for recipe ideas. Now, they've come out with an updated version that's glass instead of their BPA free plastic and I've upgraded. I love it. Not only is the bowl glass, but the steam basket is also stainless steal. The previous one was BPA free plastic as well, but would stain anytime I used orange vegetables. As a side note, there was a recall on the updated glass version because quite a number of people experienced the glass breaking while cooking. I haven't experienced this, but there are updated and improved versions being sold since the recall. You can read this section of BEABA's website for specifics on the models that have been recalled. I do feel responsible in letting you know this, even though I haven't experienced any issues.
Another product that I've gone through quite a few until I found the perfect match was a baby carrier. My goodness! I went through three to finally get to this LilieBaby one. I love everything about it. It's comfortable, having lumbar support for your lower back. It also allows for you to adjust the height of baby and is easy to put on and take off. All you have to do is snap the clip on the back. I had the Baby Bjorn and while some absolutely love it, I hated it. I used it for a few months with Aviah and it remained in the closet after that. Perhaps it's because I got the one that didn't have the lower back support, which I've learned is a must. Whatever the case was, I'm glad I've discovered this one. I still use it with Ariah.
I didn't use a traditional walker with Aviah, since my pediatrician didn't suggest it. Instead, we used a push and go walker. This time around with Ariah, we're still not using a walker, but we're using this AMAZING Skip Hop activity center. Let me tell you, you most likely will not find a negative review on this. It was co-developed by a pediatrician, so it has many developmental components, one of which is core strength, which is essential in absolutely everything for baby, as my lactation consultant has taught me. I suggested it to Eddie's co-worker who has a baby two months younger than Ariah and she saw immediate results and advancements. It's THAT good. What's also great about it is that it converts into a table once baby has outgrown all of its developmental stimuli. You can purchase the chairs separately, but how cool is that?!
The last product I want to discuss is this baby monitor. We've gone through two others before finally settling on this one. What I love about it its that it's the lowest EMF emission on the market. In short, it doesn't disperse a lot of radiation, as most monitors on the market do. Aside from that, it has a 360° panoramic view, with a built in lullaby. The one I've purchased has a split screen feature, since the girls are sleeping in separate rooms. It gives me peace of mind that I'm able to see both of them at the same time.
---
---
I hope this post was helpful to those of you who feel overwhelmed with the baby essentials. I remember compiling my wishlist for my baby shower and feeling so flustered and overwhelmed. I can only hope that this made your life a bit easier knowing that these are all products that I myself use and love on both my girls and feel as though they're worth every penny. If you have any specific questions about any of the products shown here, don't hesitate to leave a comment!
Thanks for stopping by, my friends, and I hope you're having a great day so far!